Chaozhou is the city of food and this old city area has housed so many small eateries, cafes, and restaurants along its busy streets. Paifang Street (also known as Paifang Jie) is a street in Chaozhou in its old city running 1.9KM from the north to south. This is a street that most visitors to Chaozhou will definitely visit for its food and street tour. If you are Paifang Street in Chaozhou soon but not sure what and where to eat? Let me bring you on a chaozhou food trail in Paifang Street Chaozhou today.
About Chaozhou Cuisine
Chaozhou cuisine, also known as Teochew cuisine, is one of China's most distinctive and authentic culinary traditions. Known for its emphasis on natural flavors, lightness, and exquisite craftsmanship, Chaozhou cuisine embraces fresh ingredients, skillful cooking techniques, and a strong connection to the region's aquatic resources.
---
Chaozhou Beef Ball (牛家将)
We passed by this Chaozhou beef ball shop (牛家将) several times and decided to try out their signature beef balls. No regrets, this is one of the best beef ball soup I've ever tasted until now. Their beef meat is tender, fresh and bouncy. Be careful while eating the beef balls as the beef ball juice might squirt out accidentally. 🙂 By the way, we had around 4 bowls of beef ball soups over the short 2 days we were in Paifang Street. 😀
---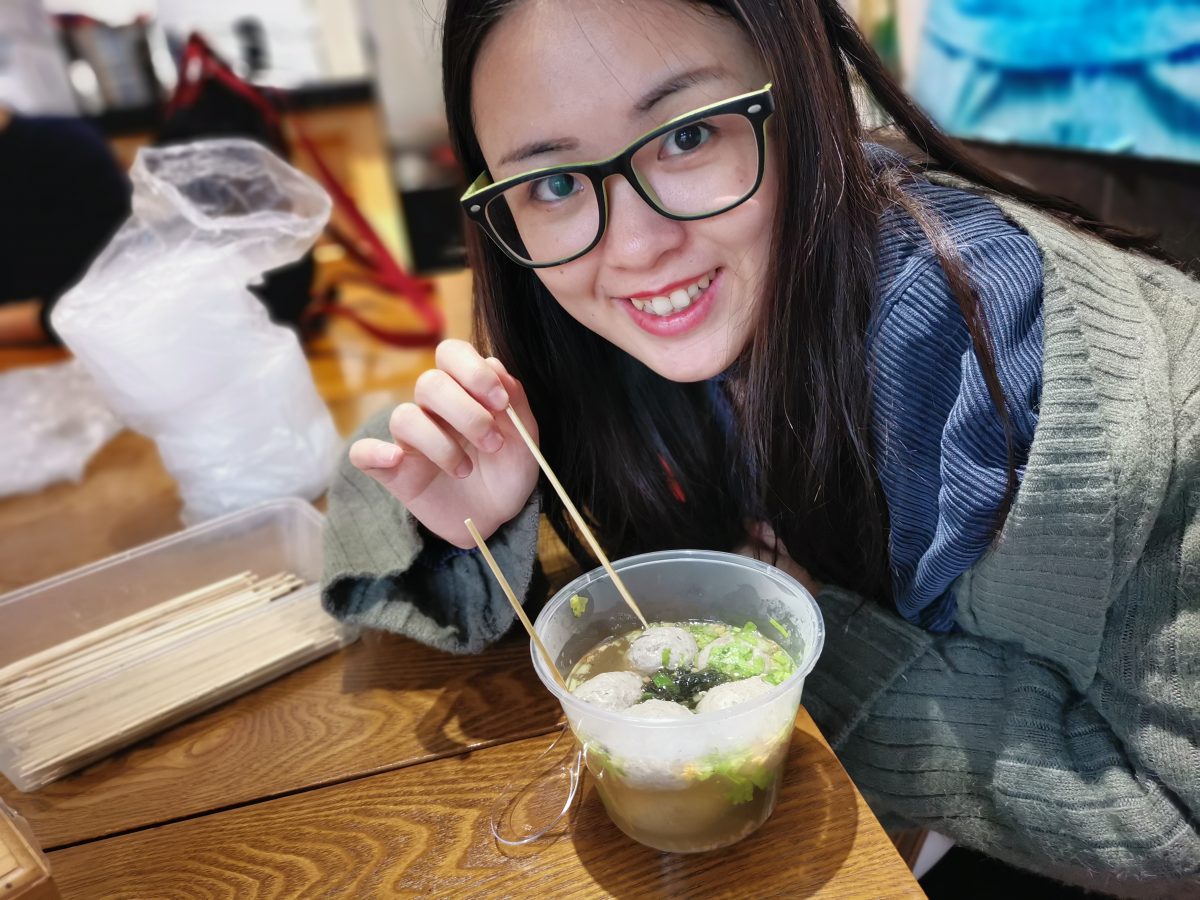 ---
Chaozhou Chwee Kueh
One of the top food items in my eating to do list in Chaozhou is to try out the traditional Chwee Kueh originating from Chaozhou. Basically, Chwee Kueh is like rice flour cakes topped with salted pickled radishes. Finding the dish is easy as there are many shops selling Chwee Kueh along Paifang Street. To be frank, I still prefer the Singapore version of Chwee Kueh where the "Kweh" is softer and smoother.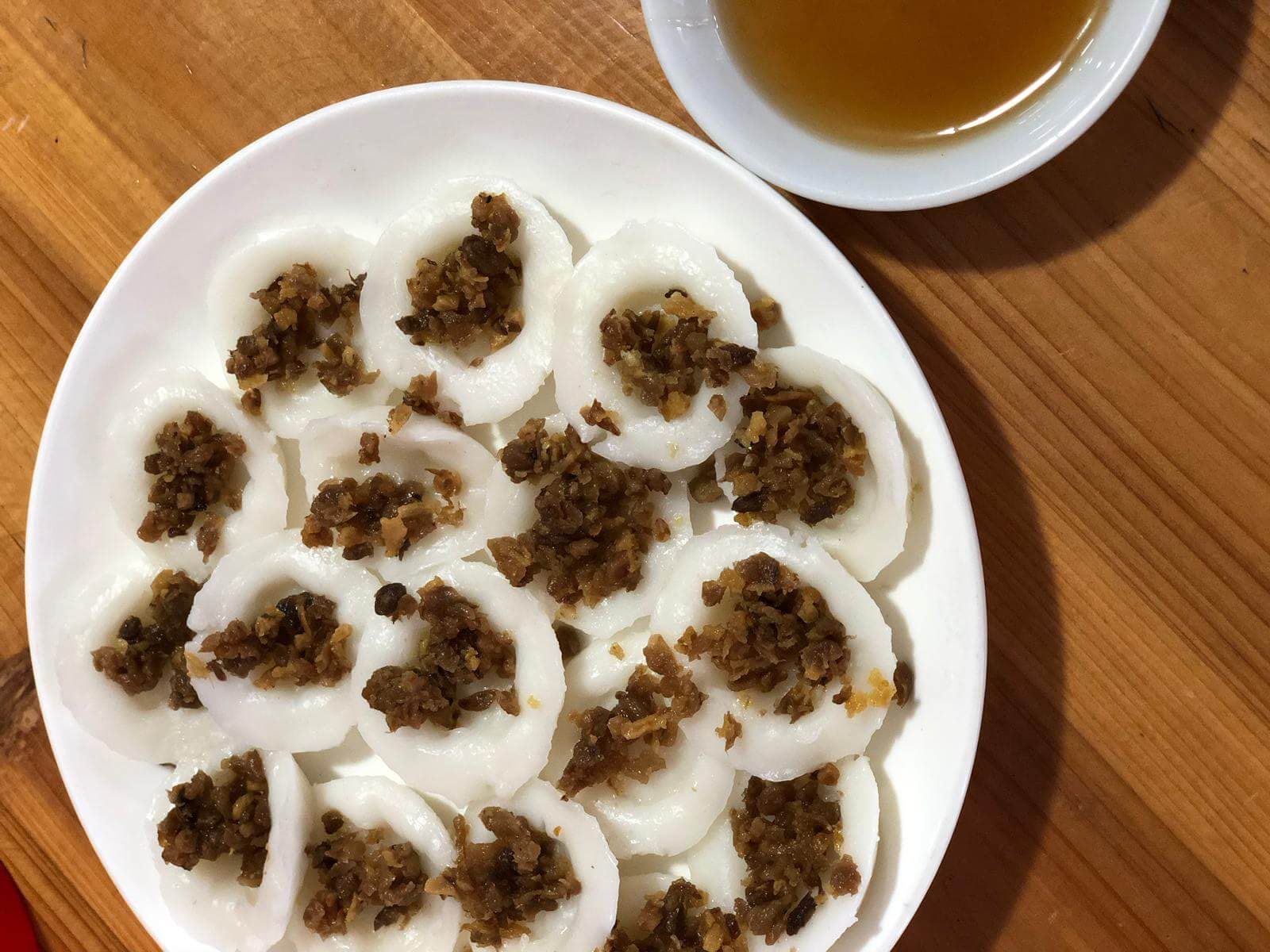 ---
Pork Trotter Jelly
If you are a bit more adventurous, you may want to try out the pork trotter jelly. This is is basically pork meat (lower graded parts like trotter & skin) which is being boiled until the collagen dissolved in the broth and then left to cool down to form the "jelly" like texture.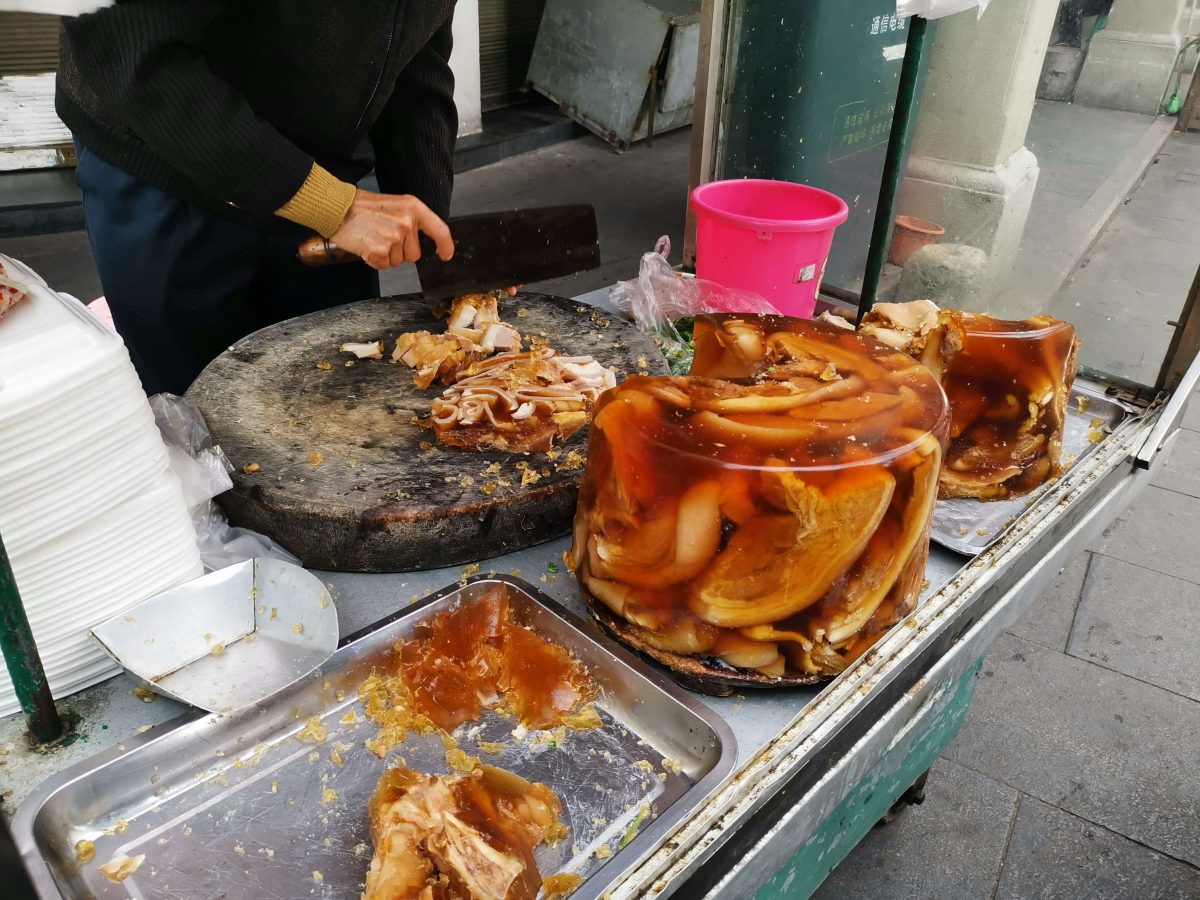 ---
Sugar Onion Pancake (糖葱薄饼)
Sugar Onion Pancake is a very special snack originated from Chaozhou. It is like spring rolls, but the ingredients inside is mainly sugar, maltose, onions, chopped peanuts, fried sesame seeds, and cilantro. This is a must try snack and I definitely recommend you to buy one to try. It costs just 5RMB for one.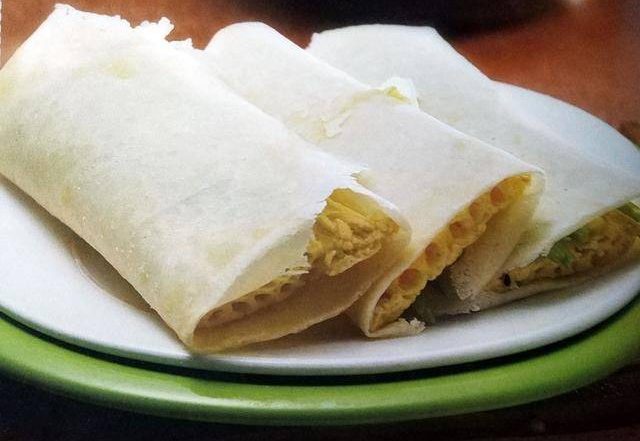 ---
Aloha Tea
There is a tea cafe called Aloha Tea that is worth checking out as well. It's a good place to chillax and rest after a day's walk along Paifang Street.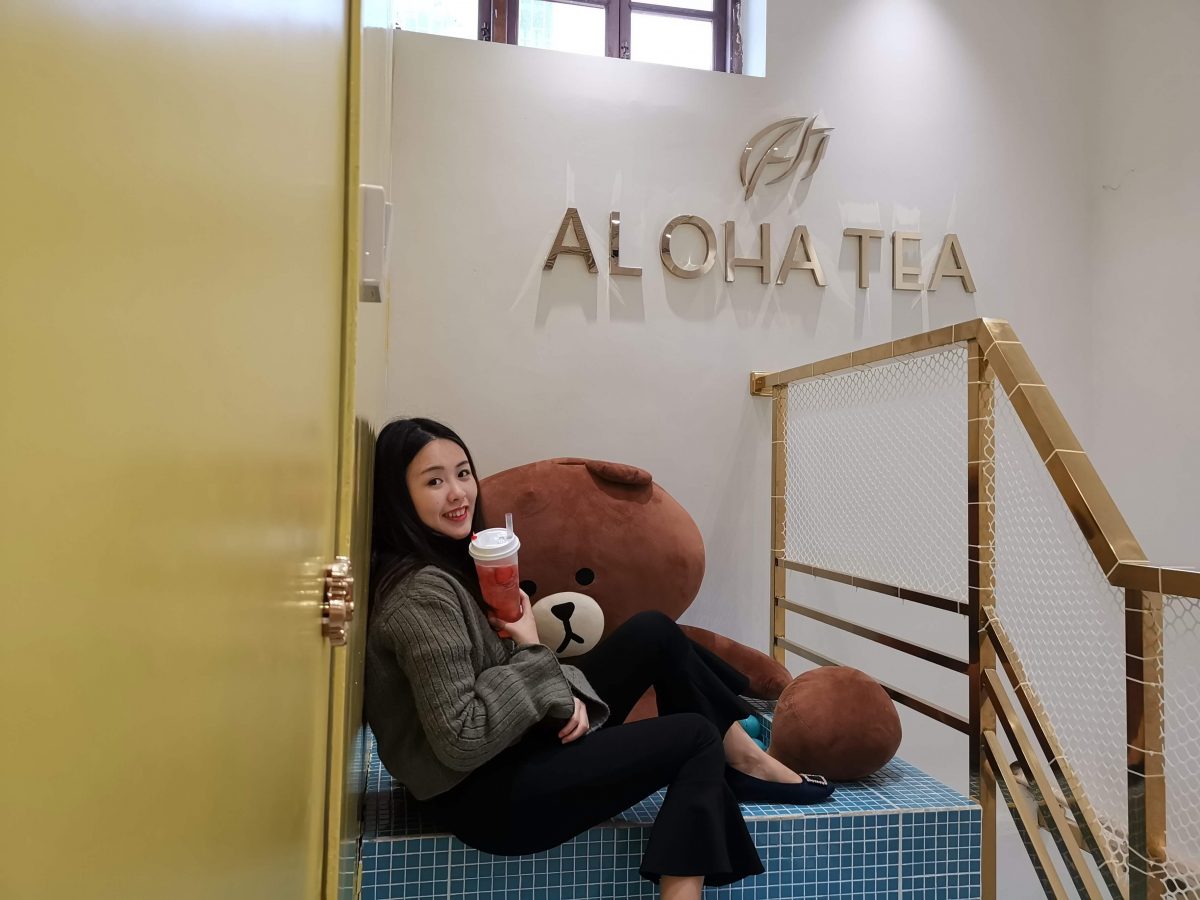 ---
Imagawayaki(车轮饼)
Okay, this is technically not a Chaozhou local snack. If you do not know, Imagawayaki is made of batter filled with sweet azuki bean paste. According to Baidu Map App, there is this popular shop that sells Imagawayaki with high positive reviews. Out of curiosity, we went to check it out and ordered a spicy chicken & milk tea flavor. It was not bad but definitely not worth the 45 minutes waiting time.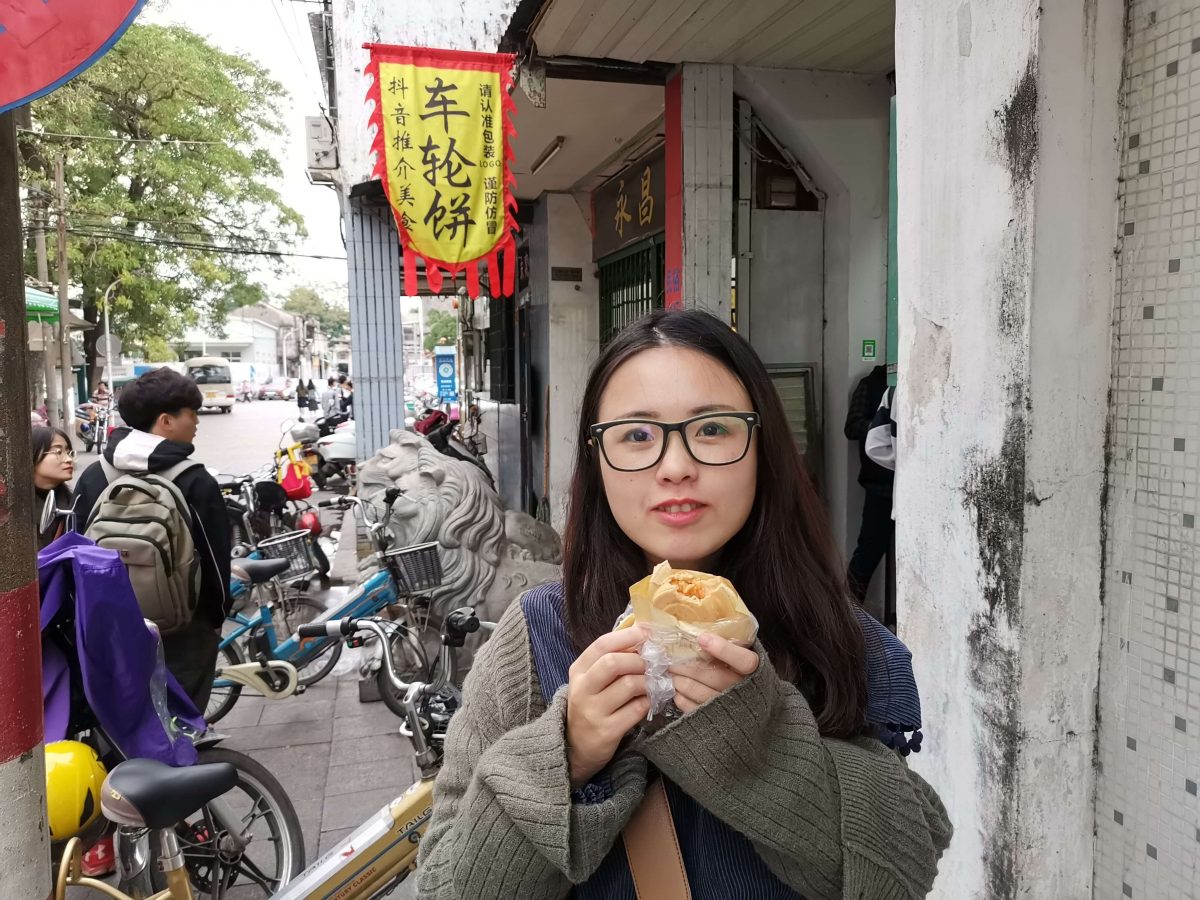 ---
Teochew Cuisine / Gu Cheng Mei Shi Fu (古城美食府)
Your trip to Chaozhou will not be complete without feasting on a traditional Teochew Cuisine. You can consider having lunch/dinner in one of the Teochew cuisine restaurants. Notable popular dishes include the braised goose, steamed chives dumplings, taro paste, stirred fried crabs & prawns, steamed fish, and more.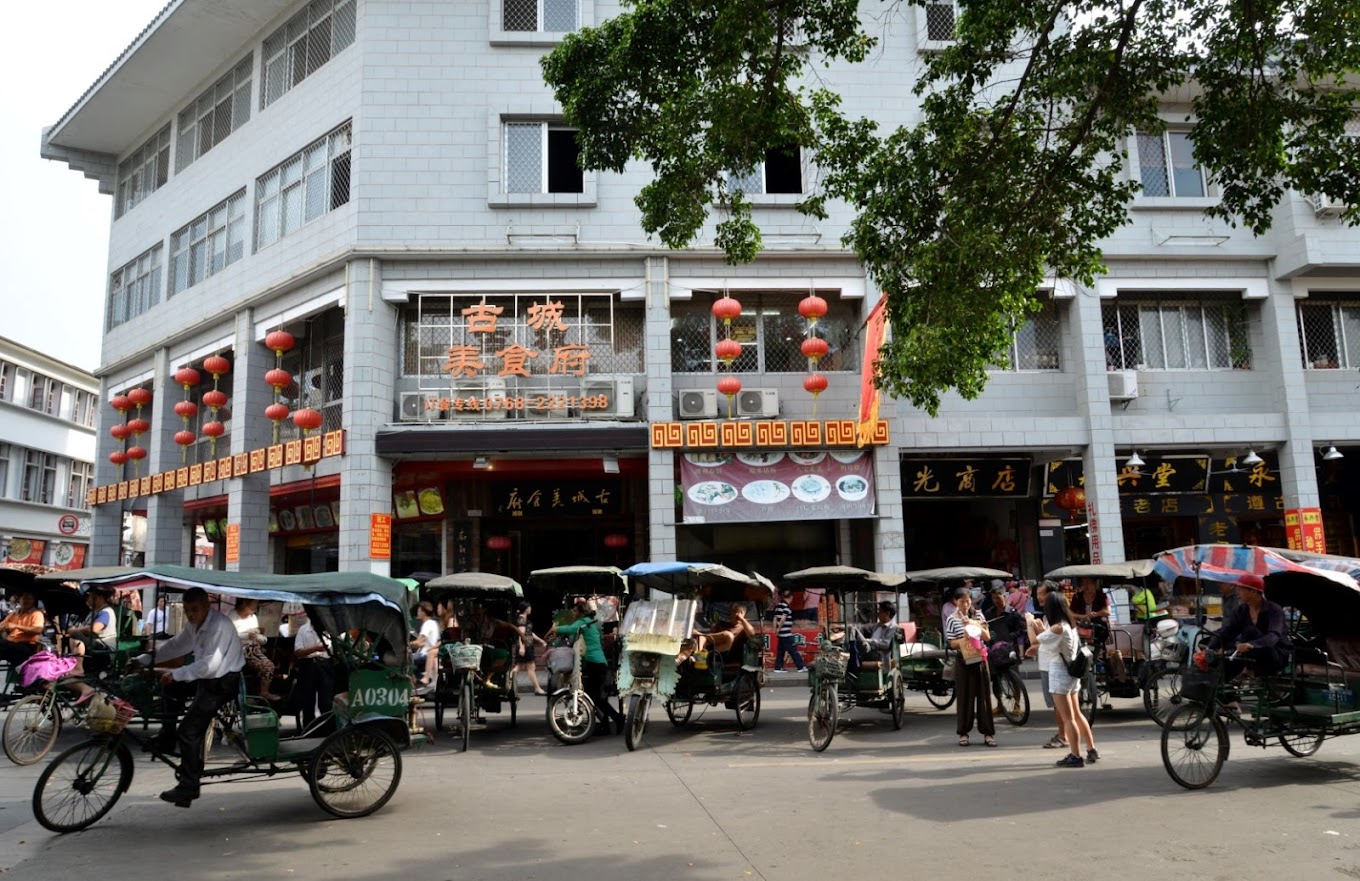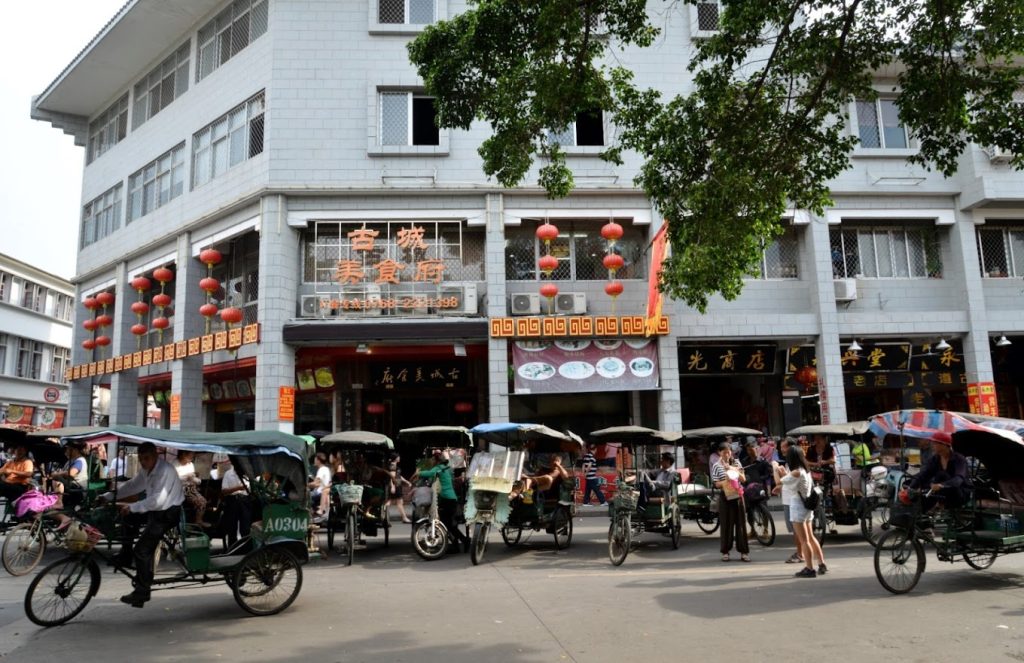 ---
BBQ & Fried Sticks / Chuan Fu (串浮)
There is a small roadside stall called Chuan Fu that sells BBQ & fried sticks. Just because we are craving something "mala" and "spicy"… I kind of like the atmosphere where you can order your sticks, grab a few cans of beers and sit down on the table just beside the road to enjoy the food. This is life.
---
Le Song Tang Gongfu Milk Tea (乐宋堂功夫奶茶)
Chaoshan is popular for their Gongfu Tea. So, it is not uncommon to find cafes and shops everywhere selling tea beverage. Le Song Tang Gongfu Milk Tea is located a few meters away from Guangji Gate Tower and it has a really long queue outside its shop when we chanced upon it. Why not get yourself a hot gongfu milk tea while strolling along Paifang Street at night, enjoying tea and the scenery at the same time.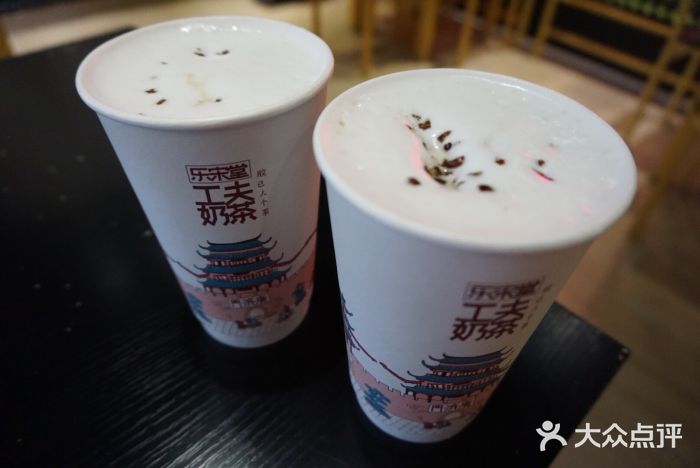 ---
Jing Shang Mocha (井上抹茶)
I am actually pretty surprised to find so many cafes along Paifang Street. I believe this is due to the trends that young people & millennials nowadays enjoy cafe hopping. We found a sleek & minimal Japanese styled cafe near our homestay called the Jing Shang Mocha (井上抹茶). They serve good Japanese cakes, matcha, and coffee. This is quite a good place to have some coffee and desserts for supper.
---
A Bin Beef Hotpot Restaurant (阿彬牛肉火锅)
A Bin Beef Hotpot is my favorite restaurant in Paifang Street, Chaozhou. Their beef hotpot is excellent, the meat is fresh and premium and the customer service is top notch. Beef hotpot is something that you should definitely try out as that's what Chaozhou is very well-known for.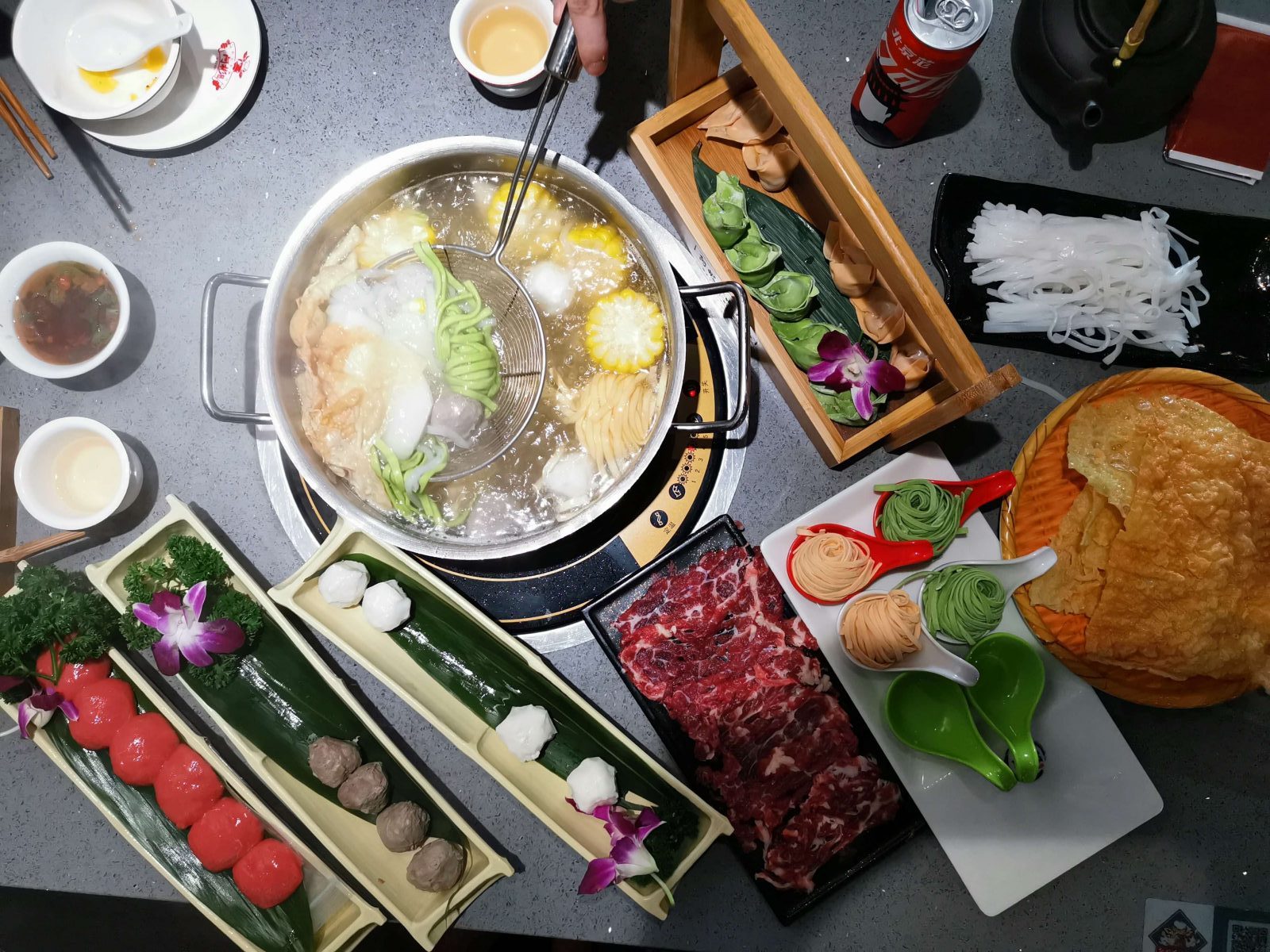 Address: 32 Dong Men Jie, 32, Xiangqiao District, Chaozhou, Guangdong Province, China, 521021
---
Chao Shan Lou (潮膳楼)
Chao Shan Lou (潮膳楼) is a newly opened restaurant that serves good quality Teochew dim sum dishes. The restaurant adopts a fine-dining style where each pavilion holds a dining table under it. We chanced upon Chao Shan Lou while looking for breakfast and it just happens to open early. The restaurant has quite a variety of non-Teochew dim sum as like the Shanghai Xiao Long Bao etc.
Address: 22 Dong Men Jie, 22, Xiangqiao District, Chaozhou, Guangdong Province, China, 521021
---
Guilinggao or Tortoise Jelly / Wu Gu Fang (五谷坊)
Guilinggao is a traditional Chinese jelly-like medicine which is being sold like a dessert. At around 25RMB per bowl, I think this is considered fairly expensive in China. The taste of Guilinggao is bitter and is normally eaten with maple or honey syrup. You will be able to find several shops in Paifang street selling guilinggao. Just drop by one and try it for yourself.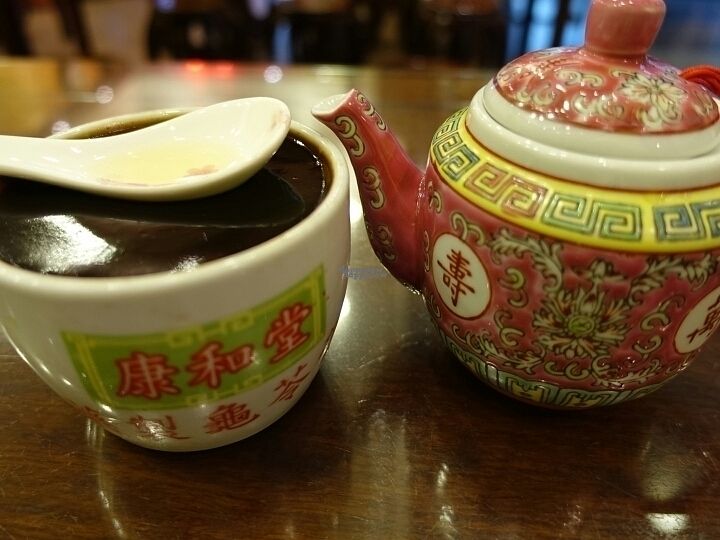 ---
Exploring Chaozhou Food
Chaozhou Paifang Street
When in Chaozhou, a visit to the bustling Chaozhou Paifang Street is a must. This vibrant hub is a treasure trove of street food stalls and local restaurants, offering everything from fresh seafood to delectable snacks.
Morning Wet Markets
For an authentic experience, wake up early and explore the morning wet markets. Immerse yourself in the local culture as you witness the lively trade of fresh produce, seafood, and ingredients that form the foundation of Chaozhou cuisine.
The Culinary Heritage of Chaozhou
Chaozhou cuisine is not merely about taste; it's a cultural heritage that has been passed down through generations. From intricate knife skills to meticulous food preparation techniques, Chaozhou cuisine embodies the deep-rooted traditions of the region.
Bringing Chaozhou Cuisine to Your Kitchen
Inspired to recreate the magic of Chaozhou cuisine at home? While nothing compares to the authenticity of tasting these dishes in their place of origin, you can still experiment with Chaozhou flavors in your kitchen. Try your hand at crafting delicate dumplings, exploring traditional braising techniques, or savoring the simple pleasure of homemade porridge.
---
Conclusion
Chaozhou cuisine is not just about food; it's an artistic expression that reflects its people, history, and culture. Whether you're indulging in the renowned Teochew beef hotpot or embarking on a culinary adventure through hidden gems, Chaozhou's food scene is sure to leave an indelible mark on your senses and your heart. So, pack your bags and prepare to embark on a culinary odyssey through the enchanting world of Chaozhou cuisine today.