Close your eyes and picture a tropical paradise with soft, powdery beaches, vibrant greenery, and crystal-clear waters stretching as far as you can see. That's the enchanting Koh Samui, nestled in the Gulf of Thailand. If you're planning a visit to this island gem, you're in for an unforgettable journey. In this 4-day Koh Samui itinerary, we'll guide you through the best experiences, must-visit places, and culinary delights to savor during your stay.
---
Day 1: Arrival and Island Welcome
Morning: Arrival and Check-In
The excitement begins the moment your plane touches down at Samui International Airport. After clearing customs and immigration, it's time to head to your chosen accommodation. Koh Samui boasts a wide range of lodging options, from luxurious resorts to charming boutique hotels and budget-friendly hostels.
Afternoon: Explore Chaweng Beach
Once you're settled in, make your way to Chaweng Beach, one of the island's liveliest destinations. This beach is famous for its long stretch of soft white sand, lined with bars, restaurants, and water sports vendors. Spend your afternoon swimming, sunbathing, or trying exciting activities like jet-skiing or paddleboarding.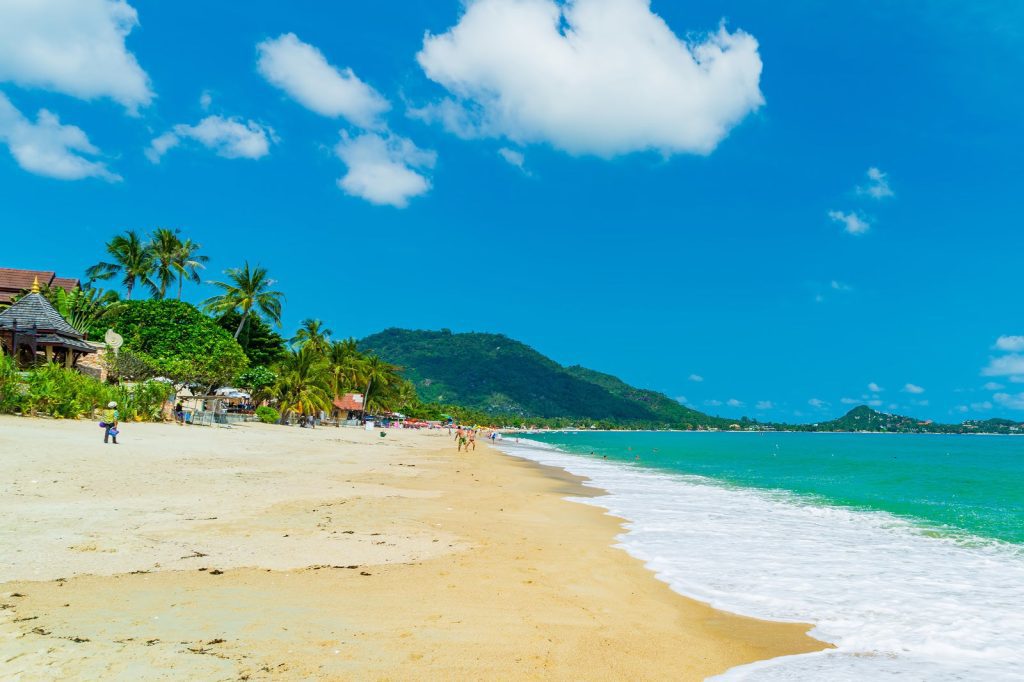 Evening: Dining and Nightlife
Chaweng also offers a vibrant nightlife scene. Explore the many restaurants and bars offering both Thai and international cuisine. After dinner, experience the island's lively nightlife with beachfront parties, live music, and mesmerizing fire shows.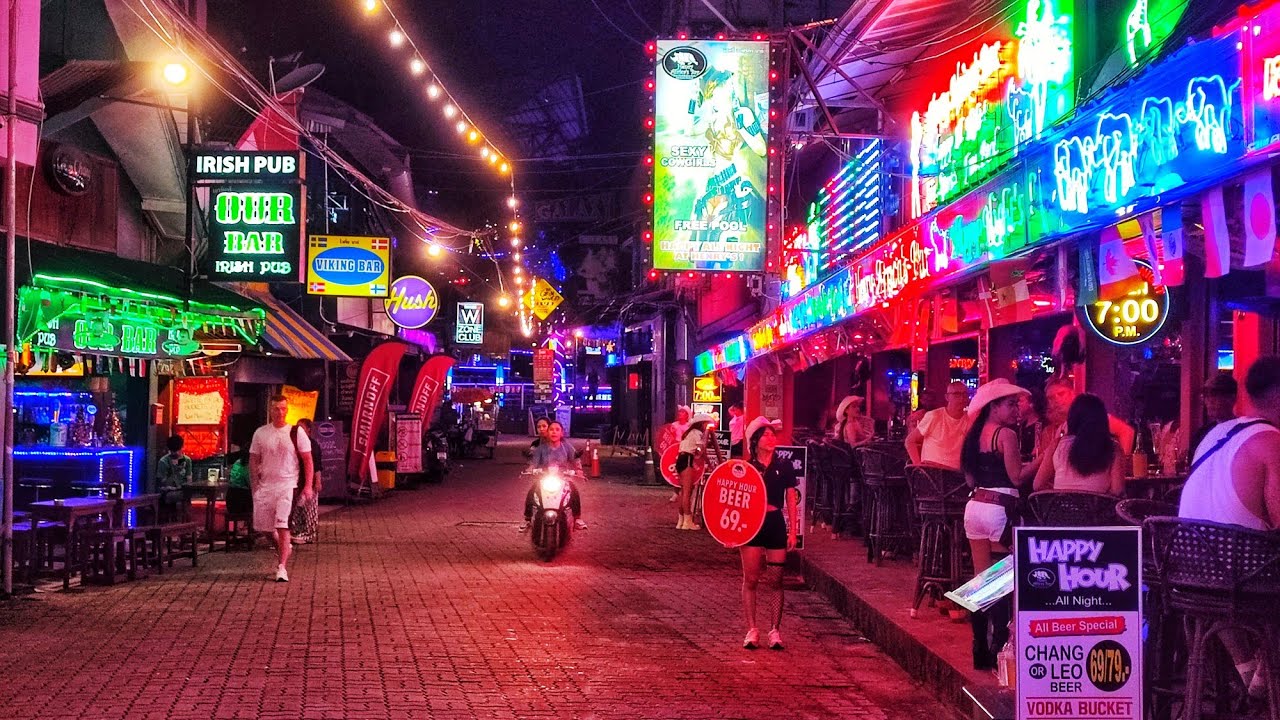 ---
Day 2: Island Adventure
Morning: Angthong Marine Park Exploration
For an extraordinary day at sea, book a day trip to Angthong Marine Park. This pristine archipelago is a haven for nature enthusiasts and adventure seekers. You can explore lush jungles, discover hidden lagoons, and snorkel in the crystalline waters. Don't forget to bring a camera to capture the breathtaking views from the viewpoints.
Afternoon: Return to Koh Samui
In the late afternoon, return to Koh Samui and relax at your accommodation. Consider indulging in a traditional Thai massage to unwind after a day filled with exploration.
Evening: Fisherman's Village Delights
For a more laid-back evening, head to Bophut's Fisherman's Village. This charming area is known for its quaint shops, street markets, and seaside dining. Explore the night market and relish some of the island's finest seafood at one of the beachfront restaurants.
---
Day 3: Immerse Yourself in Culture
Morning: Wat Phra Yai (Big Buddha Temple)
Start your day with a visit to Wat Phra Yai, often called the Big Buddha Temple. This iconic landmark houses a magnificent 12-meter-tall golden Buddha statue. Take your time exploring the temple grounds, admiring the intricate architecture, and soaking in the panoramic views of the surroundings.
Afternoon: Wat Plai Laem and Wat Khunaram
Continue your cultural journey by visiting Wat Plai Laem, renowned for its vibrant statues and the presence of the Guanyin goddess. Then, head to Wat Khunaram to see the mummified monk, Luang Por Daeng, who passed away in a meditative posture. These temples provide insights into Thailand's rich spiritual heritage.
Evening: Sunset at Lad Koh Viewpoint
Don't miss the opportunity to witness a breathtaking sunset at Lad Koh Viewpoint. Nestled in the southern part of the island, this viewpoint offers unobstructed vistas of the sea, nearby islands, and the iconic Hin Ta and Hin Yai rocks.
---
Day 4: Adventure and Relaxation
Morning: Zip Lining or Elephant Sanctuary
For those seeking excitement, kick off your day with a thrilling zip-lining adventure through the lush jungle canopy. Alternatively, if you're passionate about animal welfare, visit an ethical elephant sanctuary to learn about and interact with these gentle giants.
Afternoon: Relaxation at Lamai Beach
Lamai Beach, situated on the east coast, offers a quieter and more tranquil ambiance compared to Chaweng. Spend your afternoon unwinding on the beach, taking refreshing swims, or exploring nearby attractions such as Grandfather and Grandmother Rocks.
Evening: Farewell Dinner
On your final night on Koh Samui, select a special place for your farewell dinner. Whether you opt for a beachfront seafood feast or a romantic hilltop restaurant with panoramic views, make it a memorable conclusion to your journey.
---
Additional Travel Tips for Your Koh Samui Trip
Getting Around: Navigating Koh Samui is a breeze with various transportation options, including taxis, rental scooters, and songthaews (shared open-air minibusses).
Local Delicacies: Delight your taste buds with authentic Thai cuisine. Sample dishes like Pad Thai, Tom Yum Goong, and Green Curry at local restaurants and street vendors.
Water Adventures: Koh Samui is a water sports paradise. Consider snorkeling, scuba diving, kayaking, or even a sunset cruise to explore the island's marine wonders.
Respect Local Traditions: When visiting temples, dress modestly by covering your shoulders and knees. Remove your shoes before entering temple buildings, and show respect for local customs and traditions.
Travel Insurance: Ensure you have comprehensive travel insurance that covers any unexpected events during your trip.
---
Tips to Plan Your Family Koh Samui Itinerary
When people think of the typical family vacation, the words "exotic" and "luxury" probably don't come to mind. However, it doesn't have to be that way. Why not set your sights on a unique destination that promises to give everyone in the family a memorable holiday?
For a destination that is rich in beauty, flora, fauna, and luxury, you can check out the island of Koh Samui in Thailand. Known as one of the most popular vacation destinations in Thailand, it is perfect for those wishing to escape the hustle and bustle of everyday life and experience serenity. Here we'll take a closer look at how you can plan the perfect family getaway to the island of Koh Samui.
Opt for a Holiday Villa – the Ultimate Luxury Experience
Nothing says luxury like a private villa right on the beach, and you can find that in Koh Samui. A villa allows the family to spread out and feel comfortable, giving you that home away from home feeling. You can look into options like the Luxury Samui holiday villas.
Some of the features you may want to look for in a villa include multiple bedrooms so you don't feel crowded, an on-site personal chef, a beachfront location, a pool, outdoor space for dining and lounging, and a place that's close to nearby attractions and sightseeing.
Allow for Plenty of Beach Time
If you're looking at Koh Samui for a holiday destination, you are likely already aware it has plenty of beaches, but it's hard to convey just how stunning they are until you arrive in person. You'll want to allow for plenty of beach time during your stay, as the kids will love how soft the sand is, how clear and warm the water is, and the water activities available. Everything looks and feels pristine and you'll feel at one with nature.
Book a Jungle Safari Tour
When thinking of an activity that will keep people of all ages entertained, a jungle safari tour is the way to go. You'll get to experience the terrain of Koh Samui first-hand as you explore nature and the animals that live in the jungle. These tours often include stops at the Buddha Magic Garden, the Namuang Waterfalls, and the Mummified Monk, some of the most notable sights on the island.
Visit a Nearby Island
Even though there is plenty to explore on Koh Samui, it's definitely worth taking a trip to a nearby island. Ang Thong National Park is an archipelago of 42 islands in the Gulf of Thailand, accessible by boat tour and features waterfalls, jungle, hidden coves, and more. It can be visited as part of a day trip wherein you can enjoy snorkeling, swimming, and hiking.
Other islands worth a visit include Koh Pha-ngan and Koh Tao.
Be Sure to Check Out the Local Cuisine
You simply cannot visit Koh Samui without checking out the local Thai cuisine, as it's part of the experience. Authentic Thai food is known for its bold flavors and fresh ingredients – it will be like nothing the family has had before.
While these tips can help you plan the perfect holiday in Koh Samui don't be surprised if you have a hard time fitting everything in. That just means you'll need to return at some point!
---
FAQs on Visiting Koh Samui
What's the best time of year to visit Koh Samui?
Koh Samui is most enjoyable during the dry season, which typically runs from December to April. This period offers sunny skies and pleasant temperatures.
How many days should I spend on Koh Samui?
A 4 to 7-day stay is ideal to explore the island's main attractions and relax on its beautiful beaches.
Is it necessary to rent a scooter or car to get around the island?
While renting a vehicle offers convenience and flexibility, you can also use taxis, songthaews (shared minibusses), and private drivers for transportation.
What are some must-visit beaches on Koh Samui?
Some top beaches include Chaweng Beach for nightlife, Lamai Beach for a more relaxed atmosphere, and Silver Beach for its tranquility.
Are there any cultural sites to explore on the island?
Yes, you can visit Wat Phra Yai (Big Buddha Temple), Wat Plai Laem, and Wat Khunaram to experience the island's rich culture and spirituality.
What are the best activities for adventure enthusiasts?
Adventure seekers can enjoy zip-lining through the jungle canopy, snorkeling, scuba diving, and day trips to Angthong Marine Park.
Are there any local markets or shopping areas on Koh Samui?
Yes, you can explore markets like Fisherman's Village in Bophut for souvenirs, clothing, and local crafts.
What are some popular dishes to try in Koh Samui?
Don't miss out on trying Pad Thai, Tom Yum Goong (spicy shrimp soup), Green Curry, and fresh seafood dishes at local restaurants.
Can I visit neighboring islands from Koh Samui?
Yes, you can take day trips to nearby islands like Koh Phangan and Koh Tao for snorkeling, diving, and exploring their unique charms.
What should I pack for my trip to Koh Samui?
Pack essentials like lightweight clothing, swimsuits, sunscreen, a hat, insect repellent, and comfortable walking shoes for exploring the island.
---
Conclusion
Koh Samui is a tropical haven offering a perfect blend of natural beauty, adventure, and cultural exploration. We hope that this 4-day itinerary will help you make the most of your visit to this stunning Thai island. Whether you seek relaxation by the beach, thrilling adventures, or cultural discoveries, Koh Samui has it all. Pack your bags, prepare for an unforgettable journey, and let the magic of Koh Samui capture your heart.