Baiyoke Sky Hotel is a hotel that I had lots of memories on. When I was young, my dad brought us to Bangkok several times and we used to stay at Baiyoke Sky Hotel. Years later, I am at the old Baiyoke Sky Hotel again, but this time around I am together with Nicole. I am feeling amazed at how time flies.
88 floors above Pratunam, Baiyoke Sky Hotel (4 stars) in Bangkok offers the dynamic highest views of Bangkok City.
We reached the hotel at around 2 PM via the airport railway. The hotel is conveniently located just 5 min walk away from Ratchaprarop station. Getting out the Ratchaprarop station, one can easily spot Baiyoke Sky Hotel as it is the highest building around.
The lobby is located at level 18. When checking-in your room at the service front desk, please remember to give your luggage tag to the staff as well. You will get a luggage tag from the hotel porter who will help you with your luggage at the lift area at level 1.
The front desk is super crowded when we arrived and it took around 20 minutes for the check-in.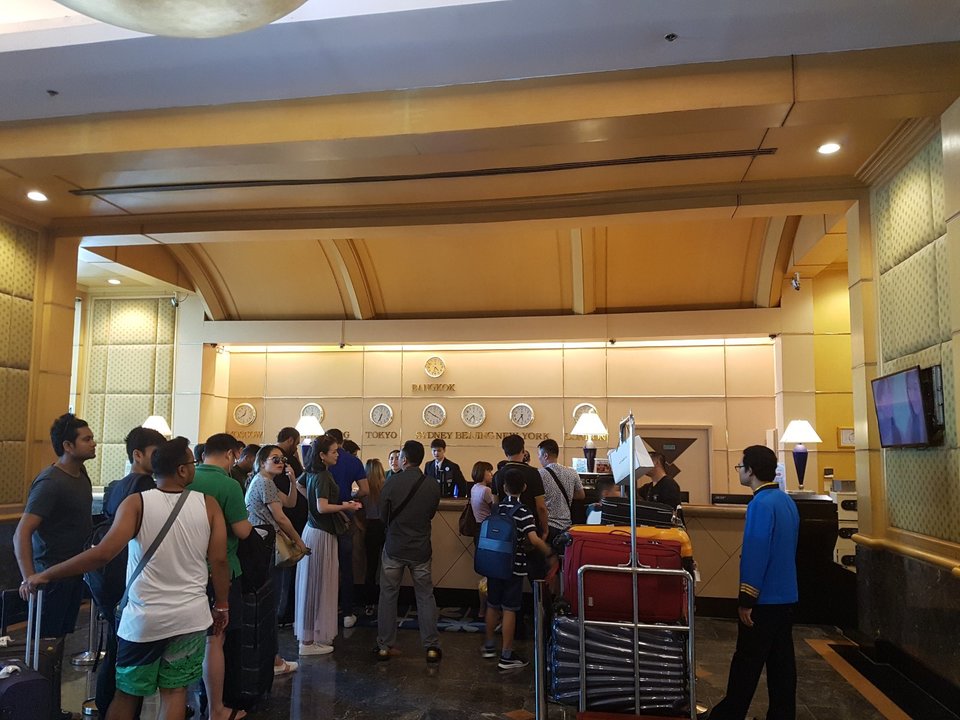 This is our superior standard zone room which cost S$92.29  for 1 night. As we booked early in Agoda, we are also entitled a 20% OFF for early booking. TIP: Book early.
The room comes with basic things like the mini bar (two bottles of mineral water), tea/coffee facilities, an electronic safe, telephone etc.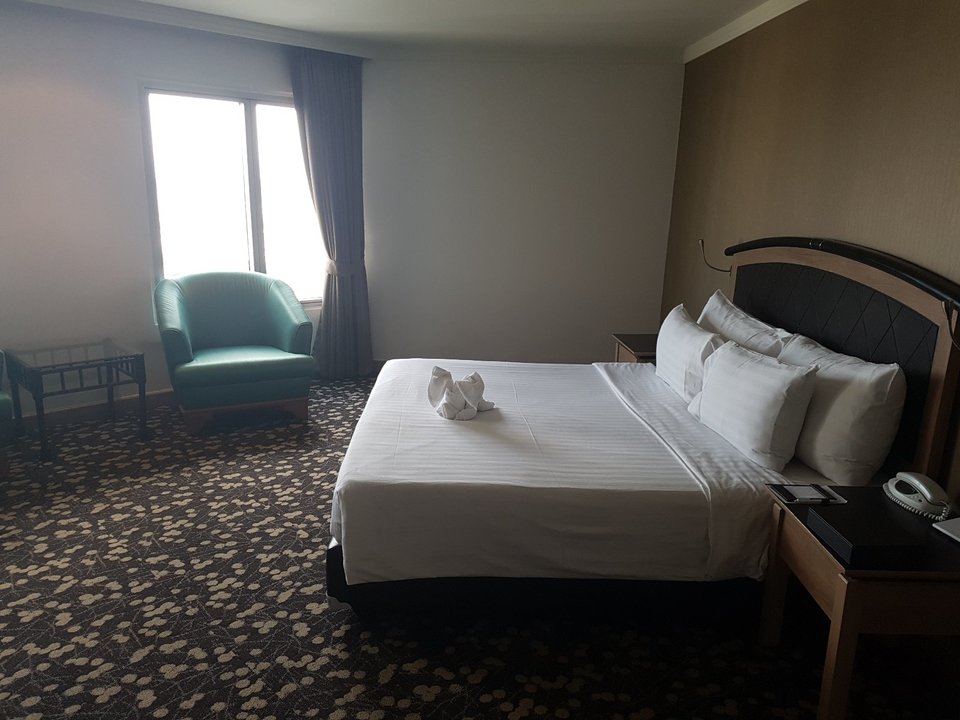 There are two sofas near the window where you can enjoy the city view while relaxing on it.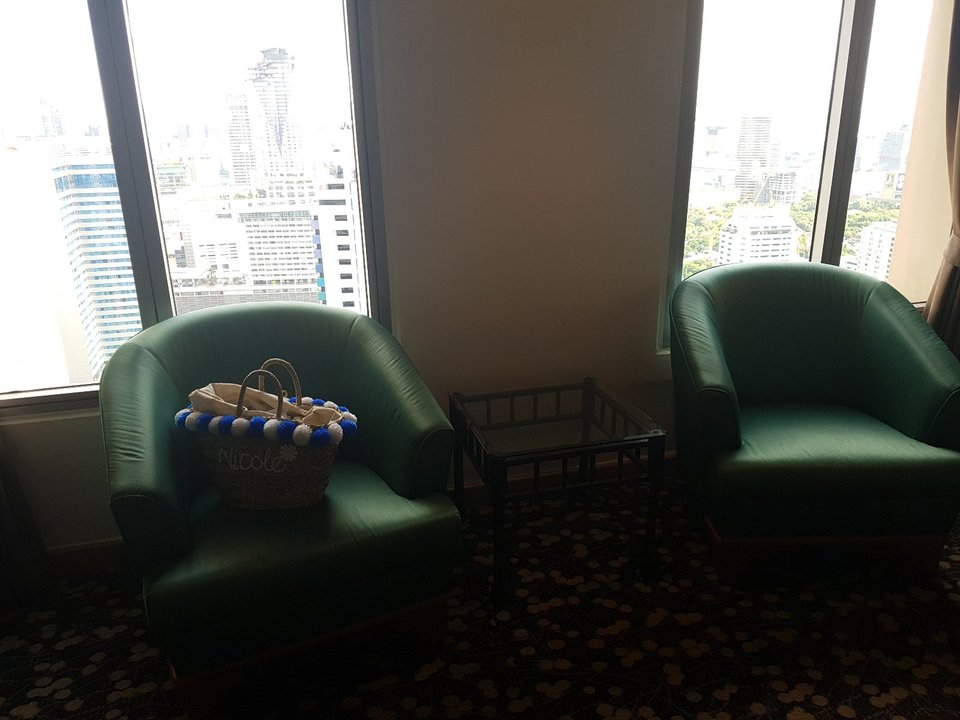 The standard zone room is actually quite spacious for two persons. According to their website, the standard room is around 390 sq.ft. (36 m2).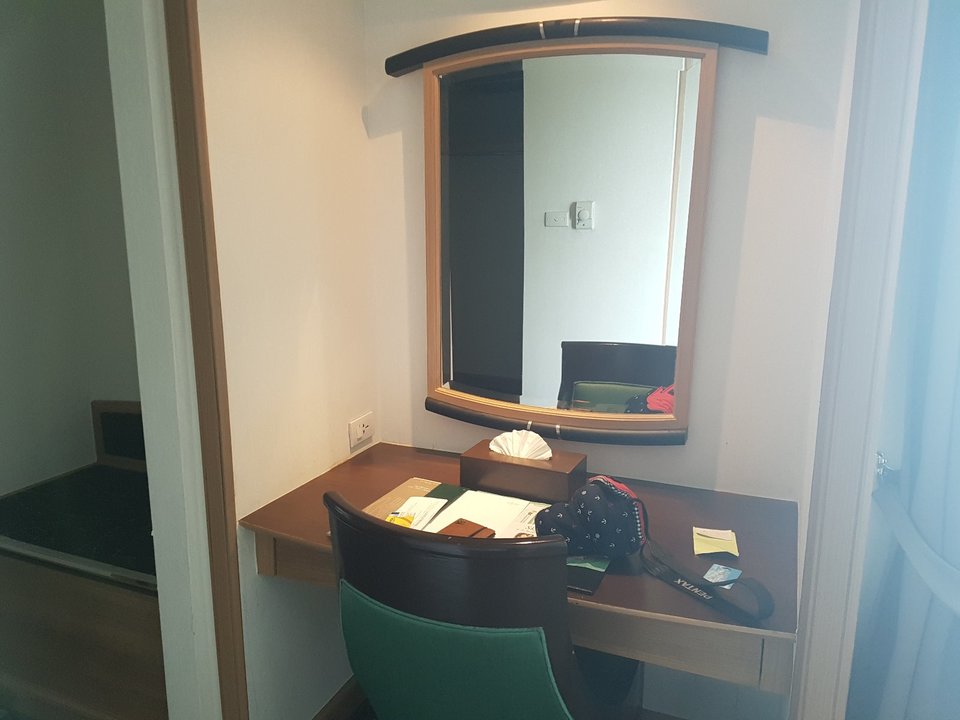 Here is a small LCD TV located just in front of the bed.
This is an open concept wardrobe where you can hang your clothes. I normally don't use wardrobe in hotel room for a 1-night stay.
Let's take a look at their bathroom. You can find a separated bathtub and shower room.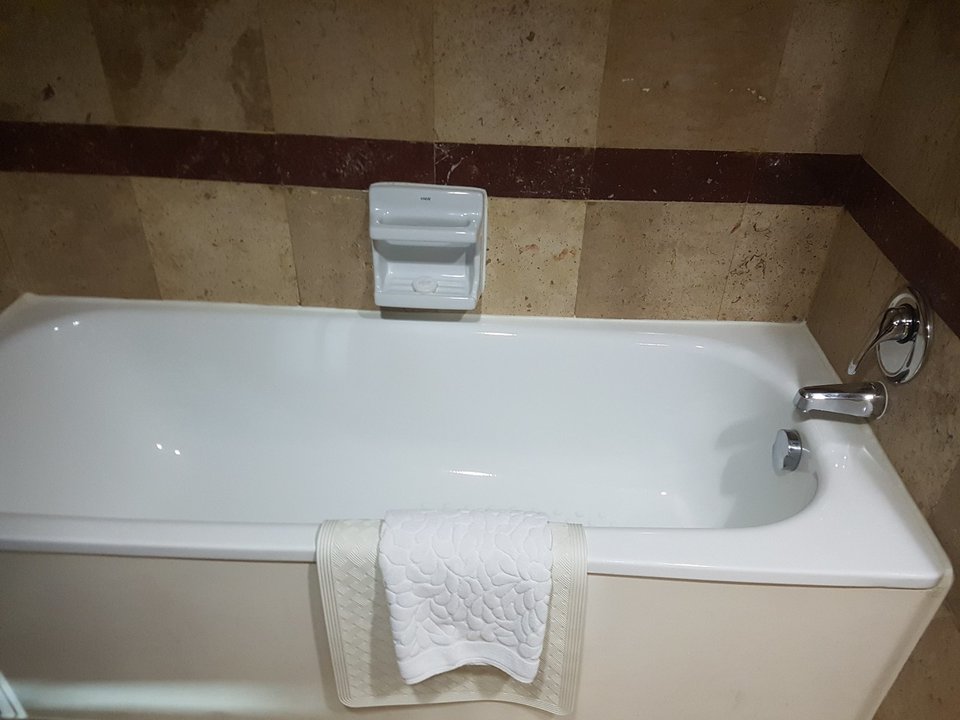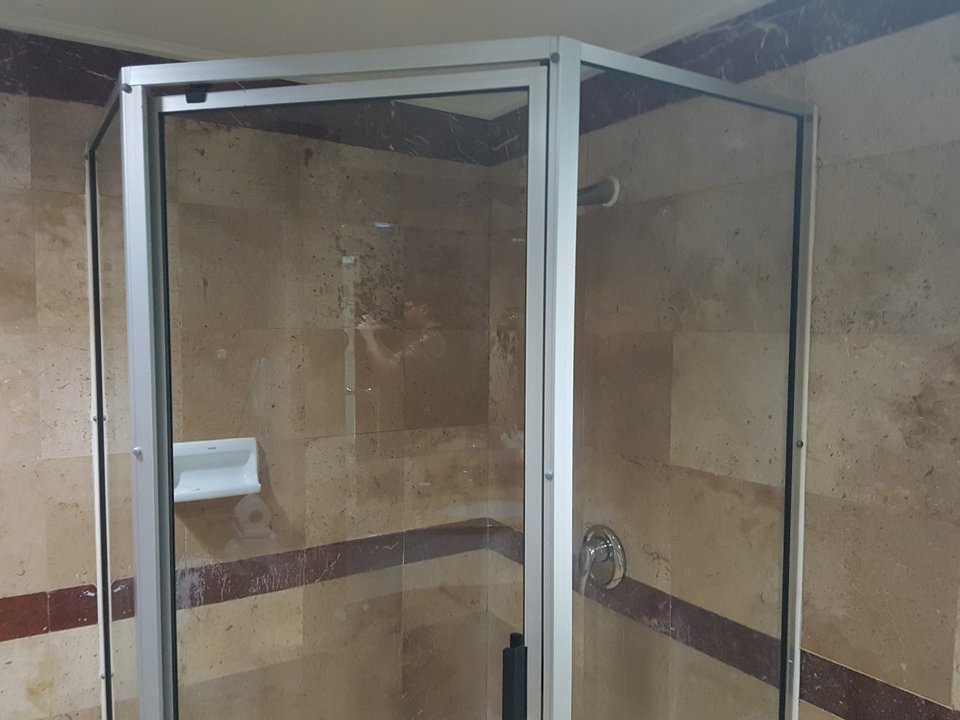 Toiletries like shampoo, shower foam, toothbrush, towels, shavers are also included for free.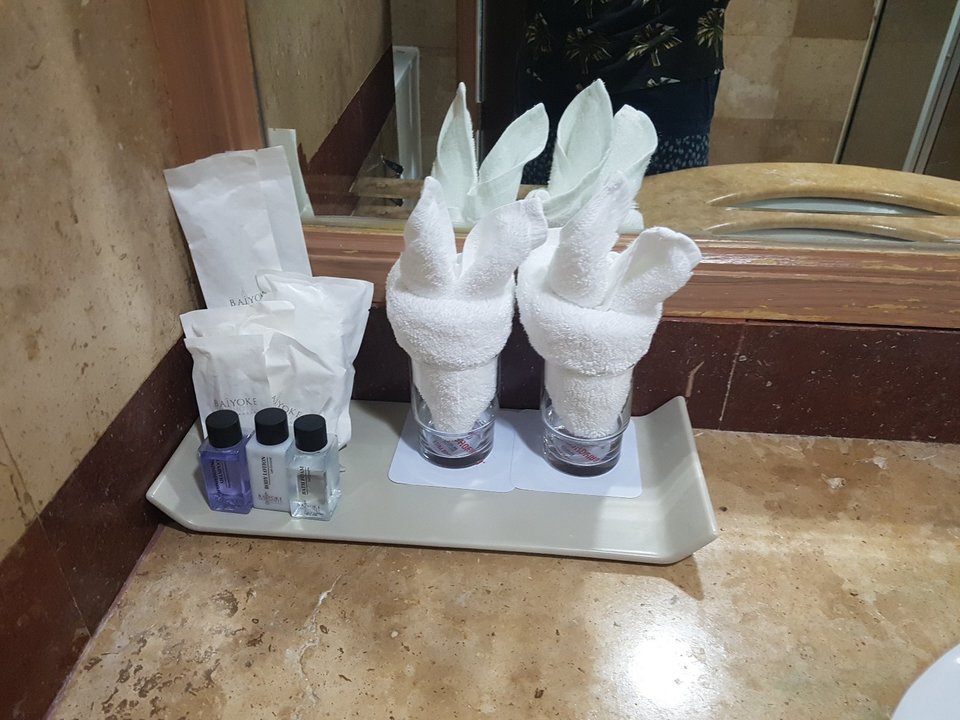 An electronic safe to keep your valuables that you don't feel like bringing out with you.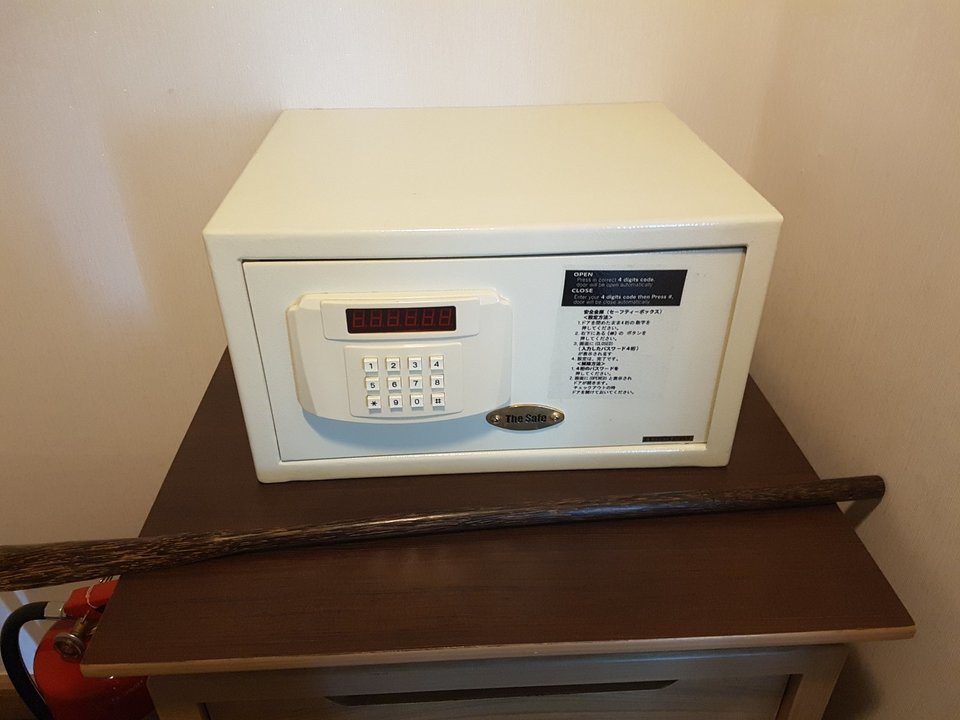 If you feel like getting some coffee and snacks, you can stop by the Sky Coffee Shop which is located just at the lobby level.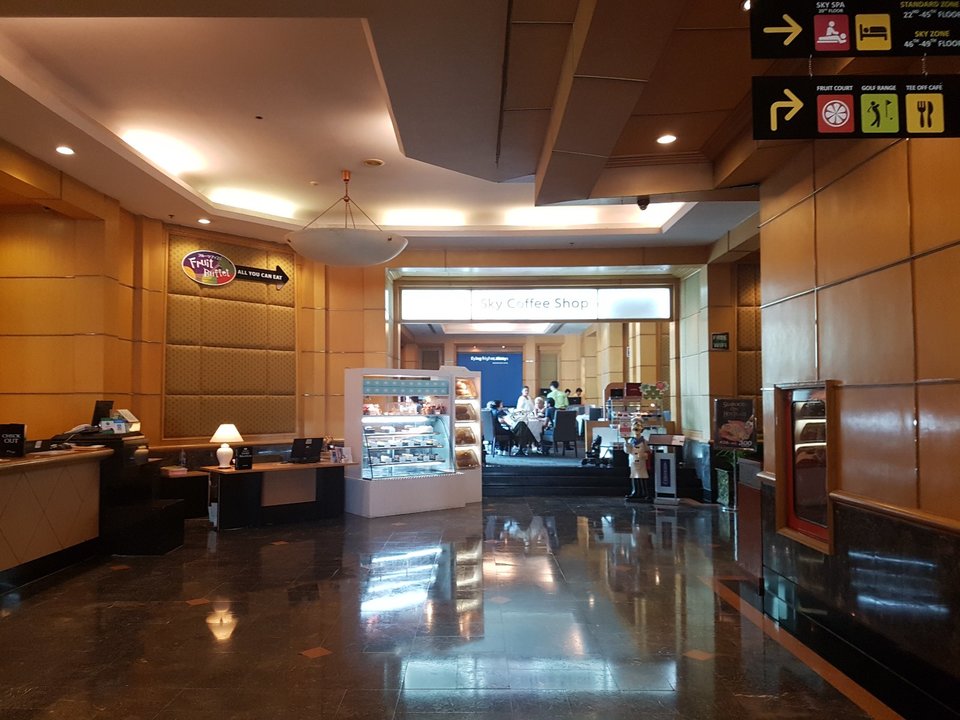 When you are staying in Baiyoke Sky Hotel, one of the things you can do at night is to make a trip up to their observatory point or have a drink at the Rooftop bar and enjoy the beautiful night view of Bangkok City.
When we were there, the hotel was running a promotion that allows guest complimentary access to their observatory point. You can always call the service desk to check for promotions when you are there.
Level 77th – Observation deck
Level 88th – Outdoor revolving view point.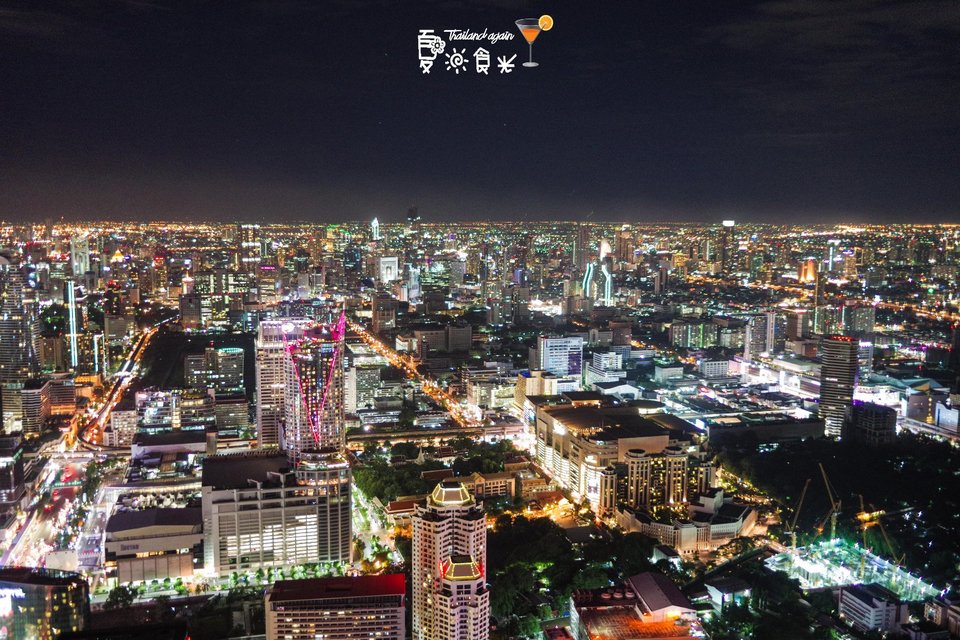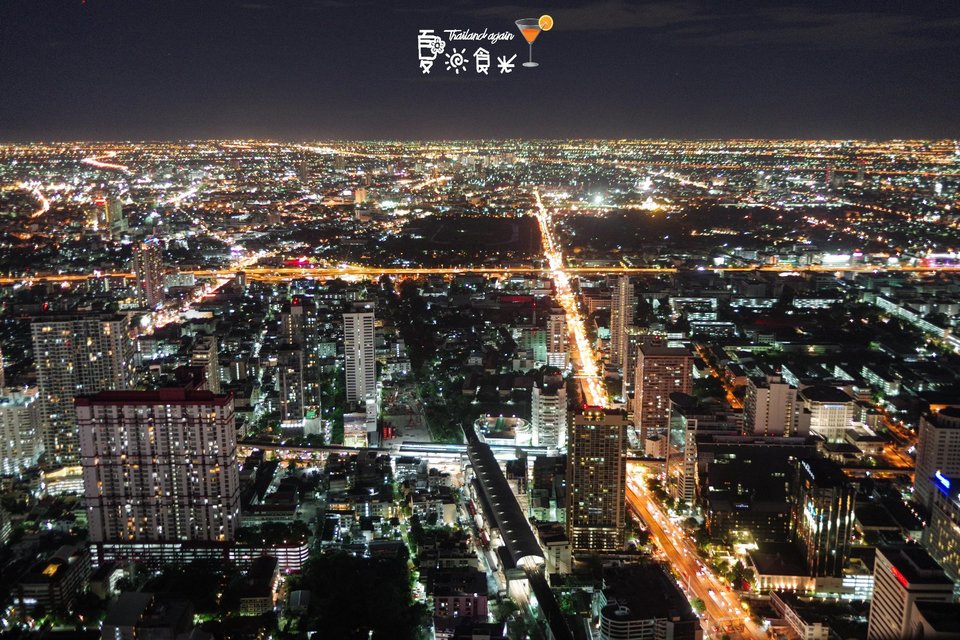 This is the revolving view point on the 84th floor. Bangkok looks magnificent with all the luminous buildings, roads and cars. This is an outdoor space and the wind may be quite strong for some.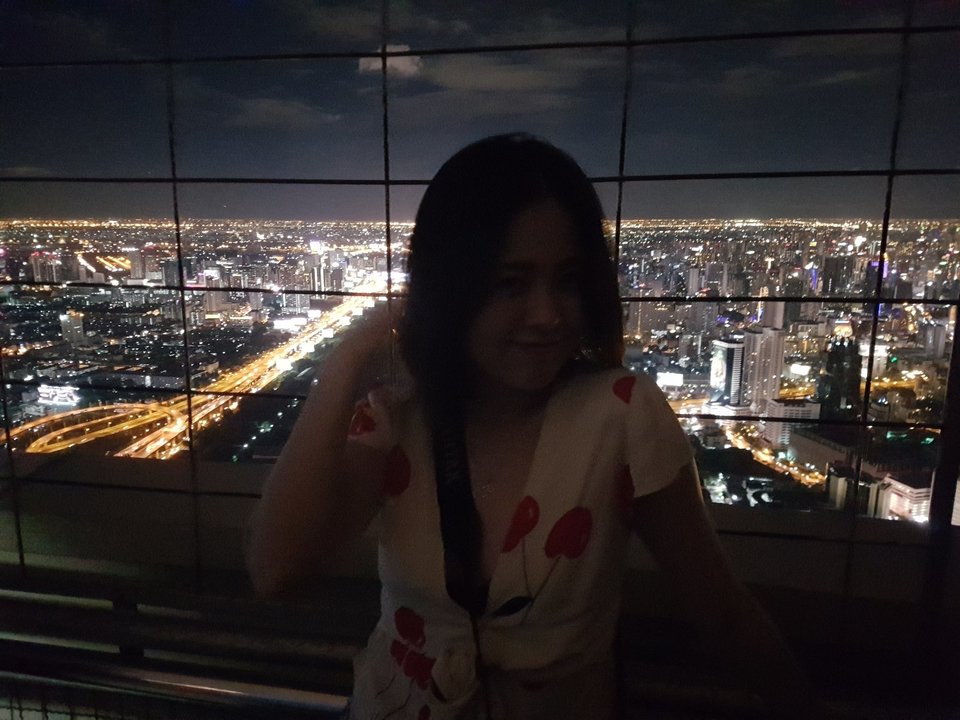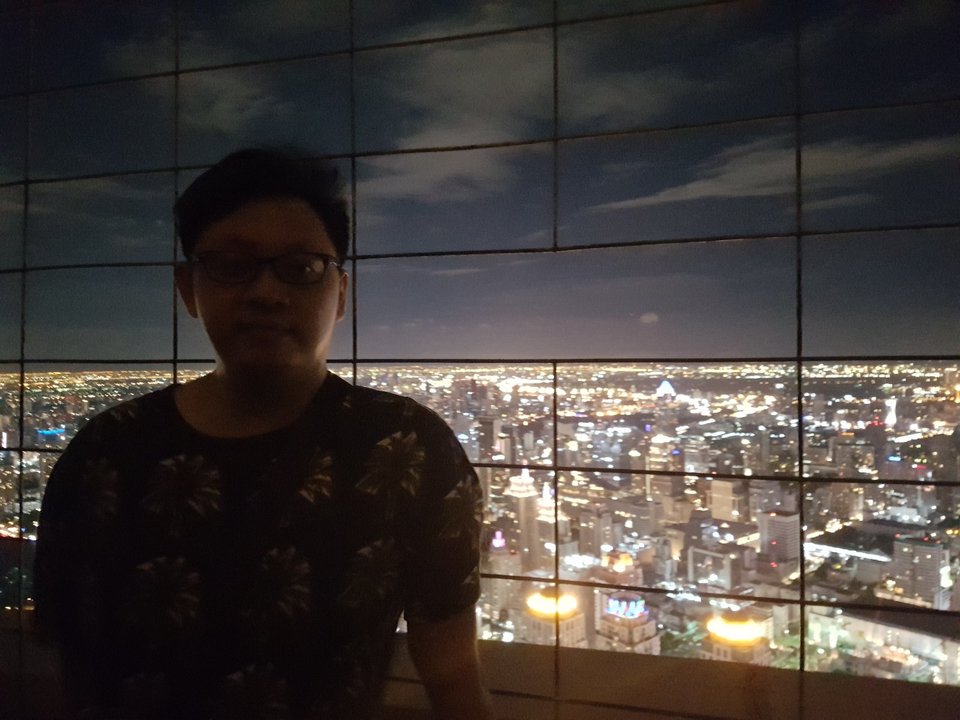 We spent around 15 minutes at the revolving view point before heading down to level 77 to explore some exhibition display.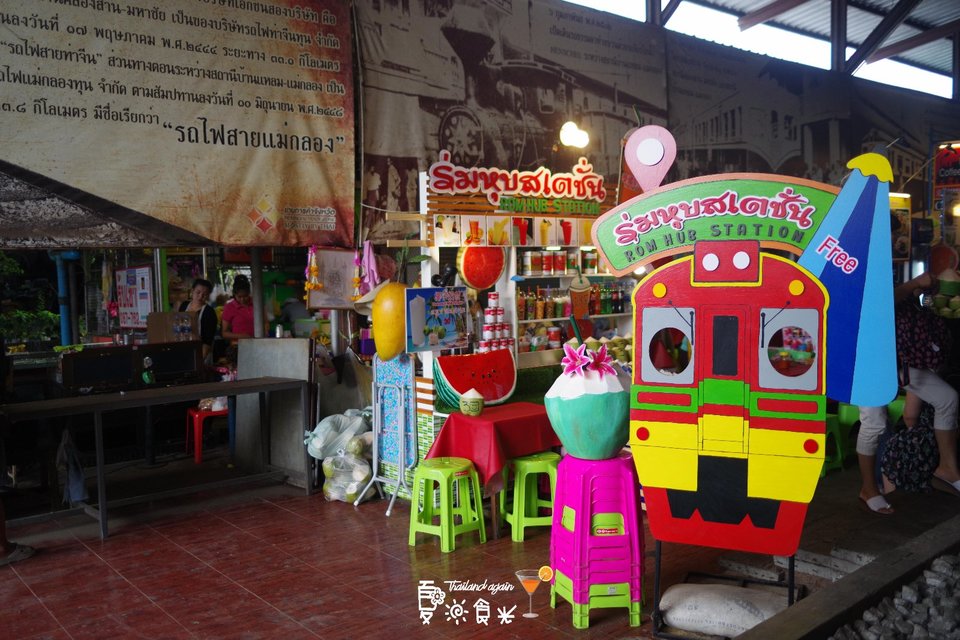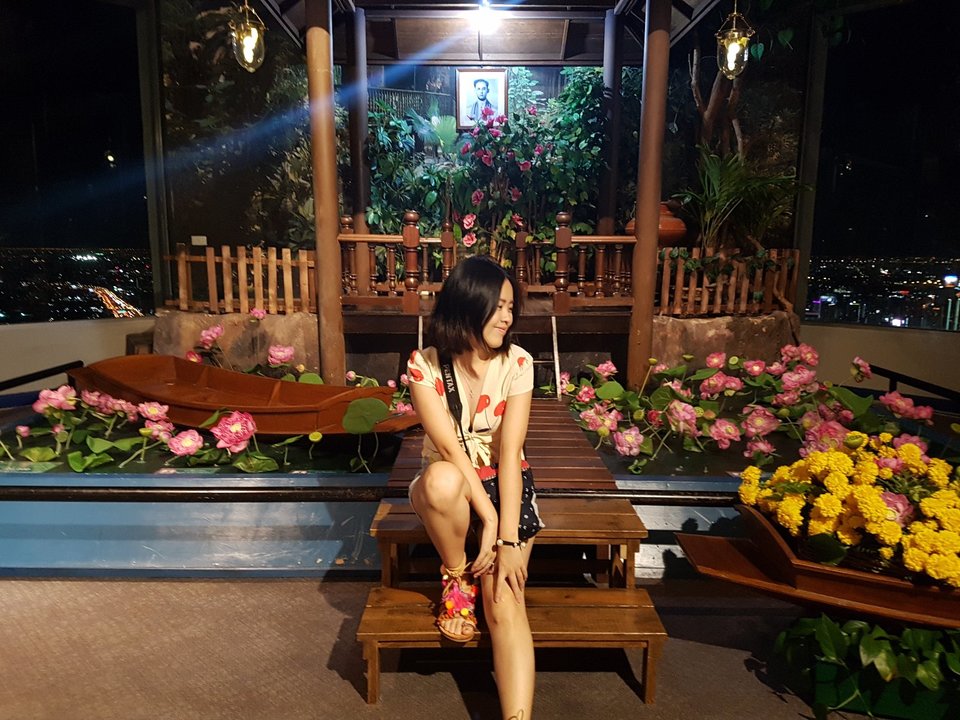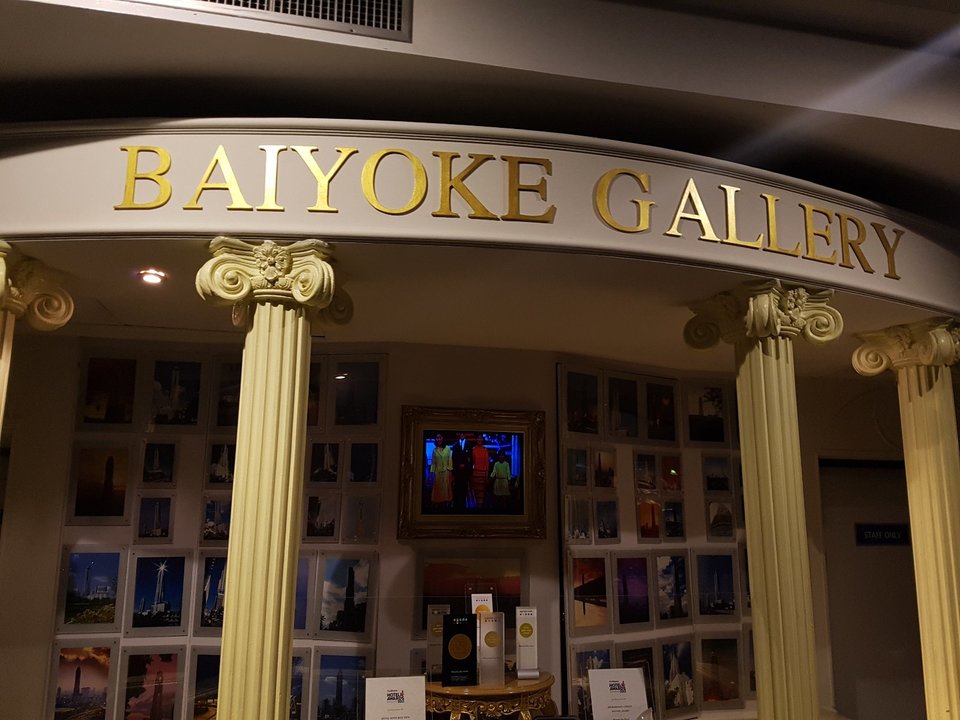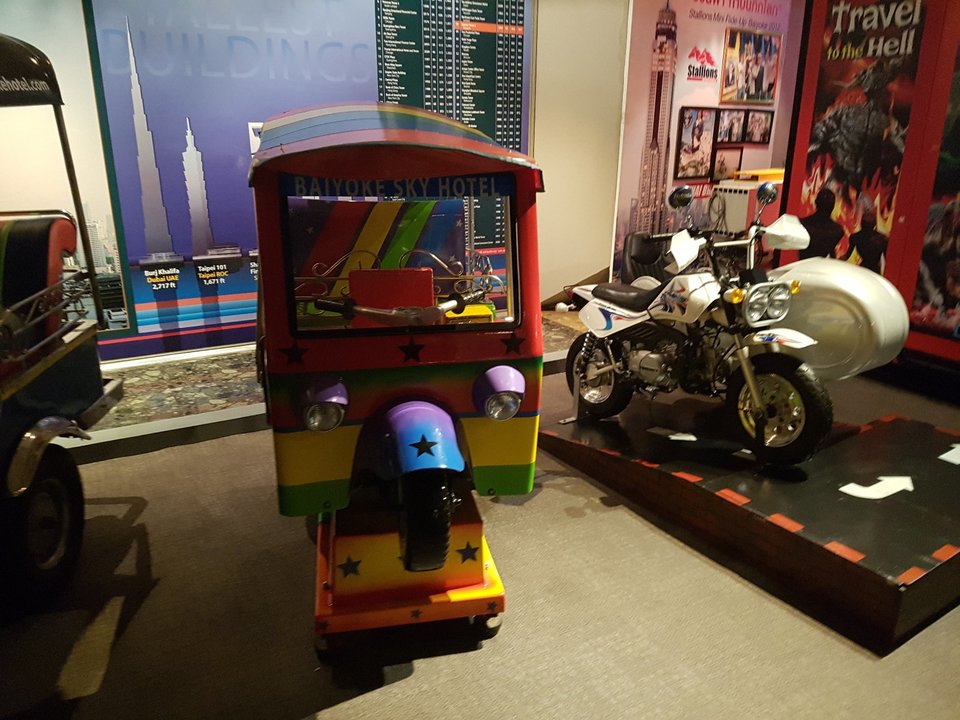 Getting to Baiyoke Sky Hotel
Address:  222, Thanon Playa Thai, Khet Ratchathewi, Krung Thep Maha Nakhon 10400, Thailand
Telephone: +66 2 656 3456
If you are coming from Suvarnabhumi Airport, it is recommended to take the Airport rail link station to avoid the traffic. You can buy the City Link Train ticket and alight at Ratchaprarop station. The journey will takes around 30 minutes. After arriving at the station, it is just a 5-min walk away.
If you need more information, visit http://baiyokesky.baiyokehotel.com/near-airport-bangkok.html.
Cleanliness -

7/10

Location -

8/10

Facilities -

8/10

Room comfort and quality -

7/10

Value for money -

7/10

Service -

7/10
Summary
Baiyoke Sky Hotel is an affordable and value for money hotel in Bangkok. As one of the popular big hotels in Bangkok, you can ensure a quality stay in this hotel. Personally, I feel the best reason to stay in this hotel is that they are really near to Airport Rail Link Ratchaprarop station. This makes airport transfer really convenient.
Their observation point is quite impressive as well.
One thing to take note when traveling in Bangkok is the taxi services companies. There is a taxi services shop located at Baiyoke Sky Hotel building entrance. Note that they are not affiliated. I would strongly recommend against using these taxi services.