Dalat is a city where time will slow down. The so-called 'Le Petite Paris' in Vietnam have been presenting to tourists her adorable villas retained from colonial times all over the mountains. Do you know in this 'Petite Paris', there are a lot of cafe and restaurants with the unique atmosphere and food that will never let tourists down just like their villas?
La Viet Cafe
Address: 200 ĐàLạt, Nguyễn Công Trứ, Phường 8, Tp. Đà Lạt, Lâm Đồng, Vietnam
We encountered this cafe when we were trying to find a traditional Vietnamese dripping coffee (brewed coffee). It has good popularity online already with the unique industrial-styled environment.
In a corner, there is a small market for coffee packages customers can buy home.
This is the device to brew coffee but they do no sell traditional Vietnamese brewed coffee which usually has a simple sifting device.
They mainly serve coffee and tea with a small range of desserts such as cakes. The lights are really cozy and we were very relaxed.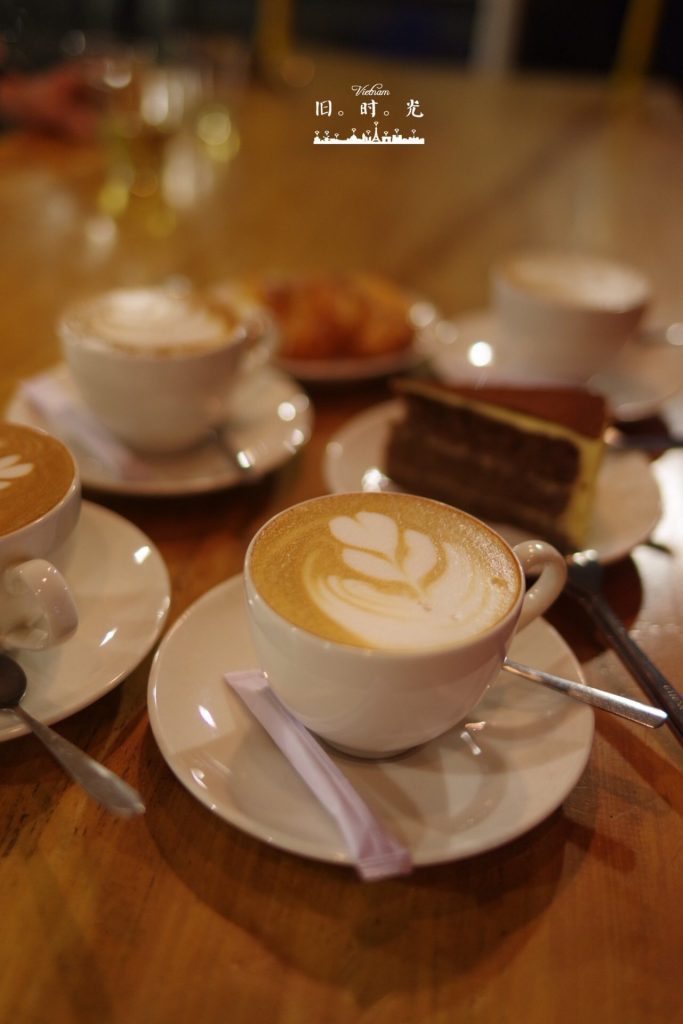 Le Chalet Bistro
Address: 6 Huỳnh Thúc Kháng, Phường 4, Tp. Đà Lạt, Lâm Đồng, Vietnam
The cafe is well located just opposite the famous tourist attraction Crazy House. This is a glasshouse full of warmth and lights with plants and flowers decorated in every corner. Although it's hot in Vietnam, we felt like spring inside.
On the other hand, it also makes you feel strong Vietnamese sense. The paintings, walls and etc. all are remembering tourists that this is Vietnam.
We were very impressed by its food. Their menu has both local and western food, serving from breakfast to lunch and further to desserts and drinks.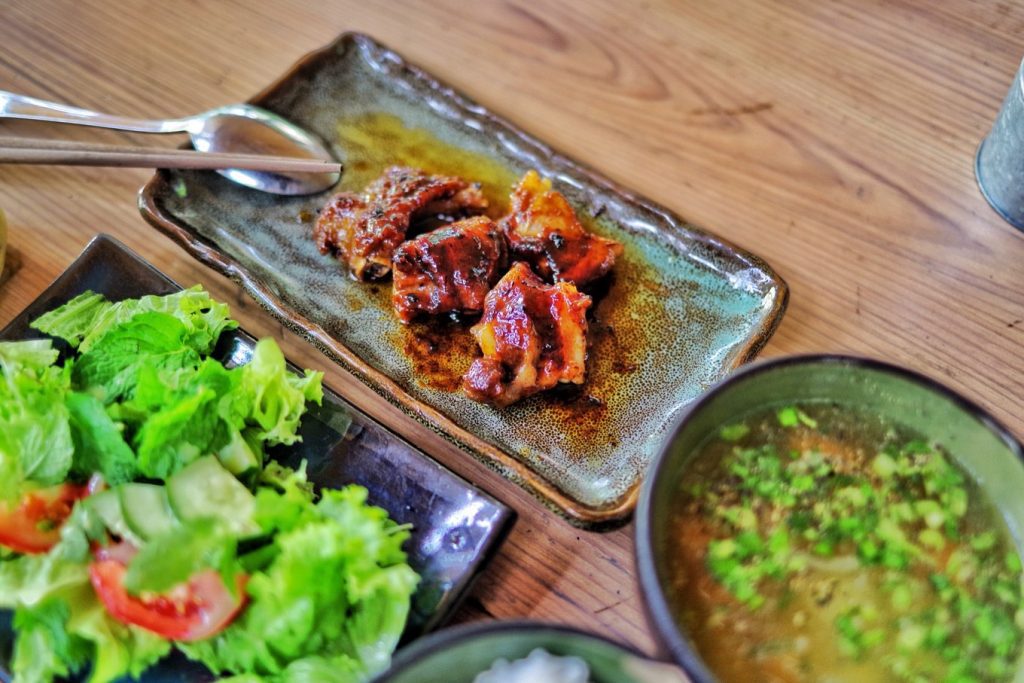 100 Roof Bar
Address: 57 Phan Bội Châu, Phường 1, Đà Lạt, Lâm Đồng, Vietnam
If you like Crazy House, then you might also like this bar as it has similarly 'strange' and creepy designs. We did not dine inside as we came to realize it only serves drinks and alcohol, no food at all.
Com Tam Kim
This is one representation of the local coffee shops. We bumped into this shop and found out they serve very tasty brewed coffee, noodles, and yogurt all at a very cheap price. I do highly recommend this!
In fact, we realized that in Dalat, mostly it's this kind of traditional coffee shop will serve the ever hunted local brewed coffee. It might look raggy outside, but inside they normally have a very cozy balcony just like the one below.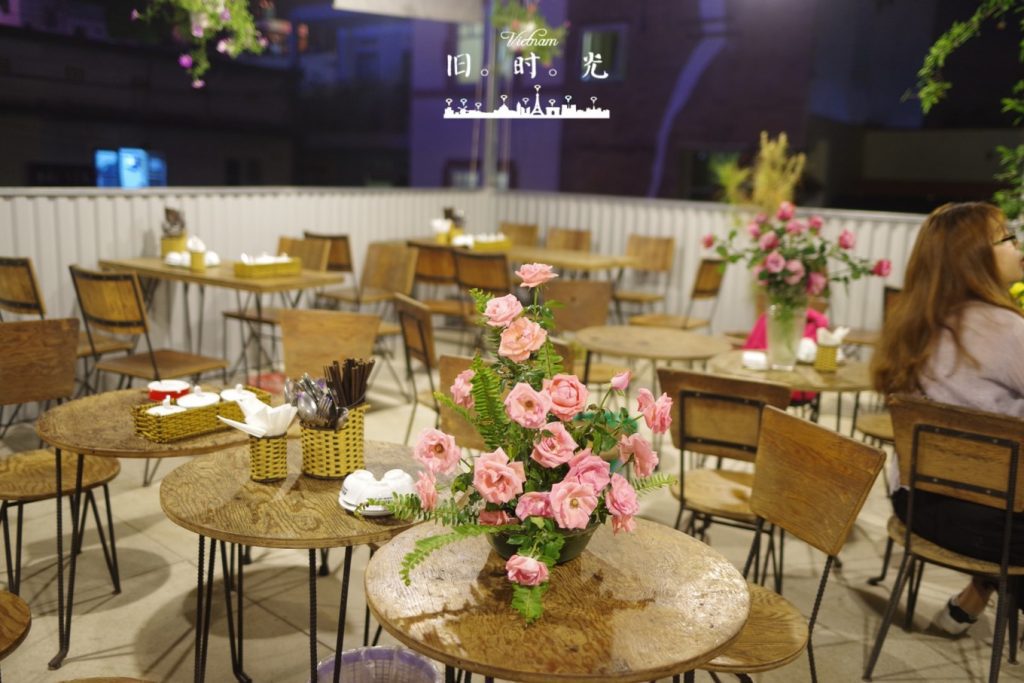 The coffee is super good. After 3 mins dripping, you can enjoy the perfect genuine Vietnamese coffee.
One More Cafe
Address: Phường 6 tp. Đà Lạt, 77 Hai Bà Trưng, Phường 6, Tp. Đà Lạt, Lâm Đồng, Vietnam
This is the last cafe we tried in Dalat and is one of the most impressive ones. Located beside the crossroad, the cafe is not that distinctive except that second floor has an adorable balcony with bracket plant.
Inside, is the typical Vietnamese color – mustard yellow. With a lot of little things decorated on the wall, you can easily tell that the owner is a person with aspiration.
And this is so true that we finally realized it's owned by an old lady who kindly passed each of us girls a rose as that day was the Women's Day in Vietnam.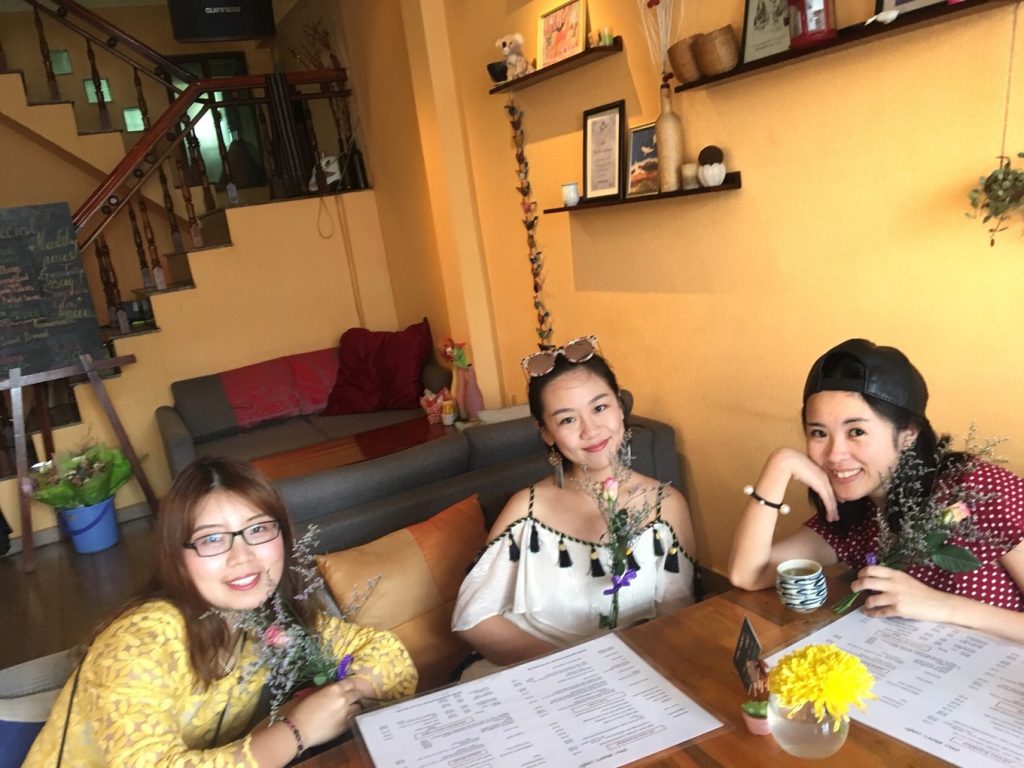 Above all, the food is the most impressive part, mostly western though.
The Tiramisu is highly recommended with very strong coffee smell!
Le Rabelais
Address: 02 Tran Phu, Ward 3, Da Lat, Vietnam
Different from the previously mentioned cafes, this is a restaurant inside the hotel. It is said to be the only fine dining restaurant in Dalat. Located in the famous Hotel De Palace, the restaurant is a luxurious existence in Dalat. Just near to the Xuan Huong Lake, the hotel indeed have a magnificent view.
We walked into the restaurant, feeling like living in a palace belonging to only royal famlies. The interior decoration is as magnificent as its outside. The crystal chandelier, oil paintings and bronze furniture all make the place elegant and cozy.
We each ordered a main course with a dessert and a drink. To be honest, so used to the Asian cuisine, I am not that fond of the French food there. The meats are a bit hard and taste too plain. The dessert is simply sweet without creativity. Whereas, the cocktails are not bad among which my favorite is the 'PS. I love you'.