Visiting Jiefangbei (Chinese: 重庆解放碑步行街) is the #5 out of 406 things to do when you are in Chongqing according to Tripadvisor. During our last Chongqing trip, Nicole and I brought my parents to visit and explore Jiefangbei, an ultra dense and urban CBD district of Chongqing City.
Built in 1945, Jie Fang Bei is a large pedestrian square with a 27.5 metres high People's Liberation Monument which celebrates the victory of World War II.
I didn't know many historical facts about Jiefangbei, except that it was built in 1945. To be frank, there wasn't much history associated with the location of the monument unlike some others tourist attractions where history is commonly associated with the place. Originally built to commemorate the victory over Japanese in World War, the Jiefangbei monument is now used as a symbol for the communist take over in 1950 in China.
Jiefangbei is not a boring and dull attraction at all! The area surrounding the monument makes up the most prominent CDB (Central Business District) in the west of China. Looking around, you can find high skyscrapers all around, mega shopping malls, international hotel chains, and thousands of shops, bars, restaurants, cafes, luxury brands and more. No doubt, this is one of the most prosperous districts in modern Chongqing.
A common itinerary could be to visit Jiefangbei in the afternoon and then spend the rest of the day shopping, eating, drinking and playing near the vicinity.
If you are a travel food junkie like me, you may want to note that there is a Hao Chi Jie (#76 thing to do in Chongqing) not far away. In Hao Chi Jie, you can indulge yourself in Chongqing's authentic local snacks and delicacies. I will recommend including Hao Chi Jie in your Jiefangbei itinerary plan as they are both located near to each other.
Check out below for a place to visit if you would like to try out local Chongqing food. You can find many stalls selling delicious snacks. If you bought some other snacks from the open streets, there are quite a number of tables & benches in the food centre where you eat comfortably while enjoying your food.
Suan La Fen (aka Hot and Sour Sweet Potato Noodles) is a must try local dish when you visit Chongqing. This is also Nicole's favorite dish.
We tried these grilled meat sticks with chili powder and love it totally. Basically, this is pretty much like the "Satay in Singapore/Malaysia", except that they are sprinkled with hot chili/pepper powder. If you don't know yet, Chongqing people are well known for their love for spicy food.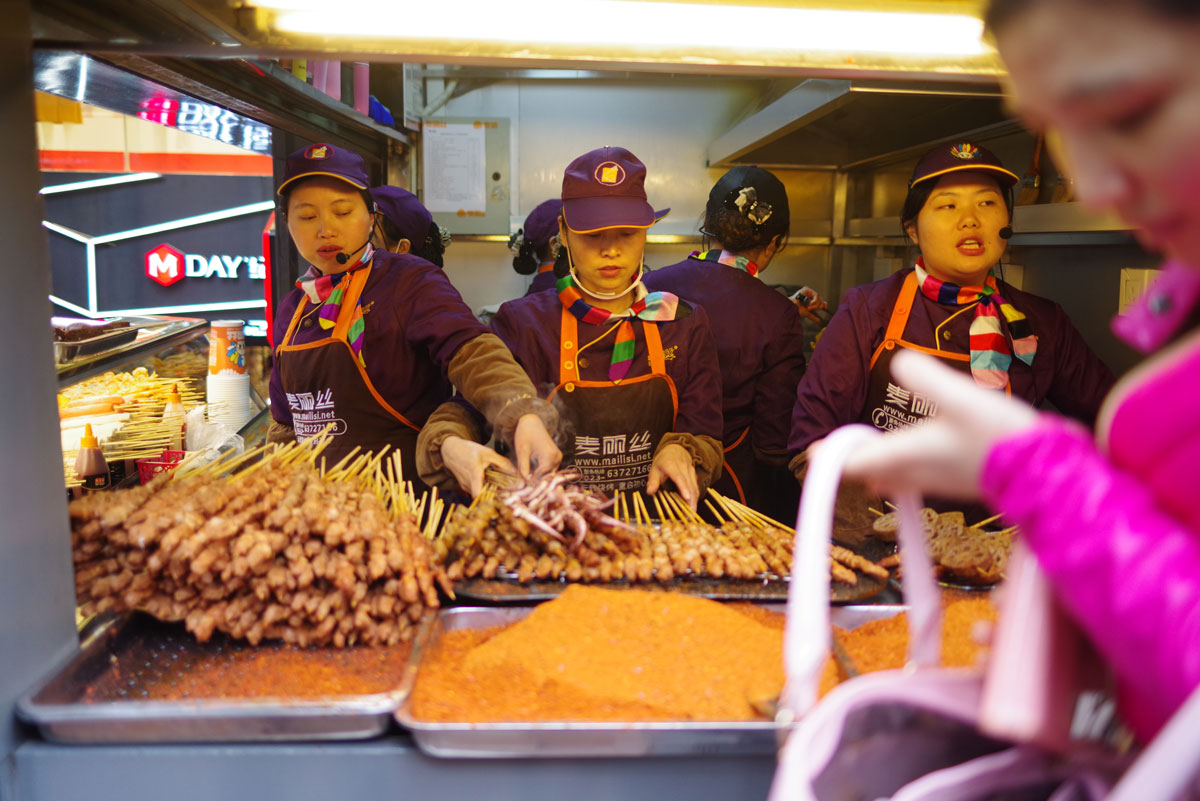 Last but not least, sweet drink and dessert is a great combination with spicy food. The name of this shop means "Dessert Stop".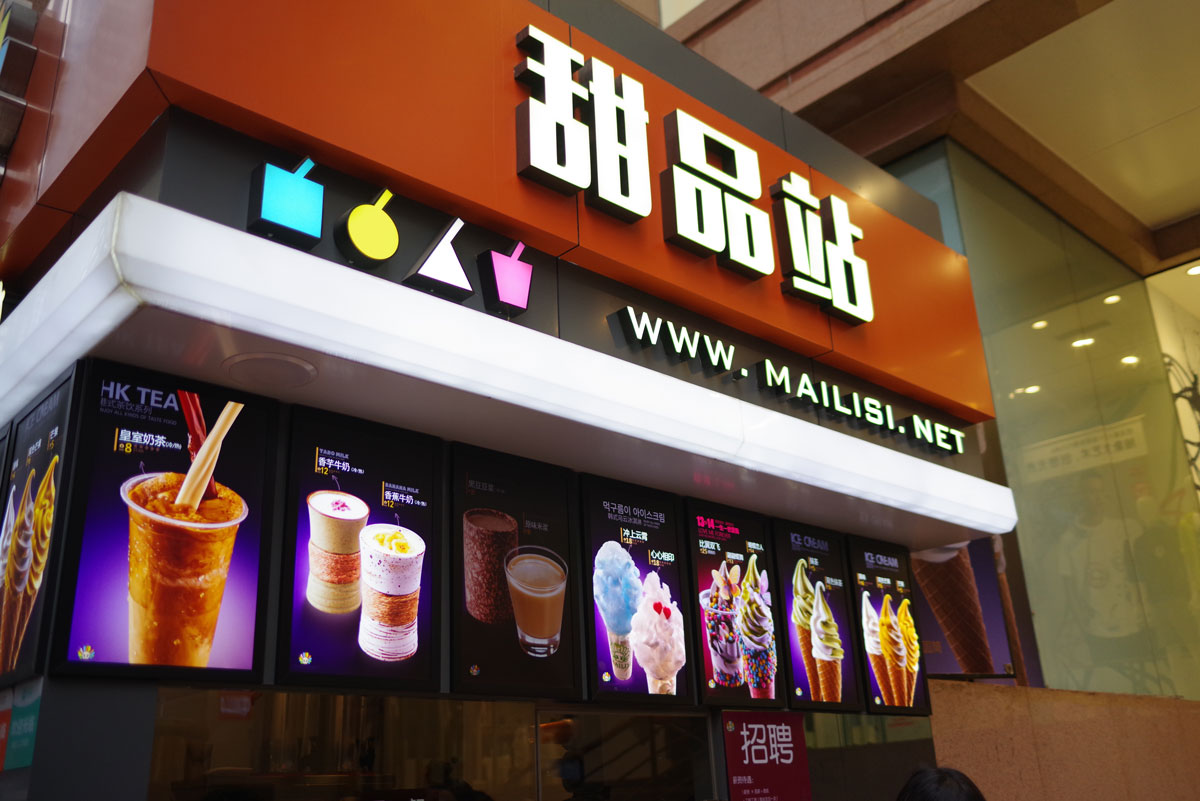 Getting to Jiefangbei
Address: JieFangBei ShangQuan, Yuzhong Qu, Chongqing Shi China 400065