Beauty In The Pot at Vivocity is officially my favorite hotpot restaurant in Singapore now. Owned by Paradise Group, this new restaurant outlet in Vivocity (replaces the old Paradise Dynasty) just newly opened in January 2019 and span more than 10,000 sqft with 12 private dining rooms! This means no more long queues & wait, hopefully.
Okay, I am really excited to try out Beauty In The Pot because I didn't actually have a successful walk in before – It's always fully packed. Having heard about this new outlet opening, I decided to try my luck again. So, I visited this new Beauty In The Pot in Vivocity for a weekday dinner (around 6:30 PM) and as expected, we got a table instantly. I would say I am actually quite impressed by the restaurant interior and customer service. For some reason, here reminds me a lot of Hai Di Lao Hotpot.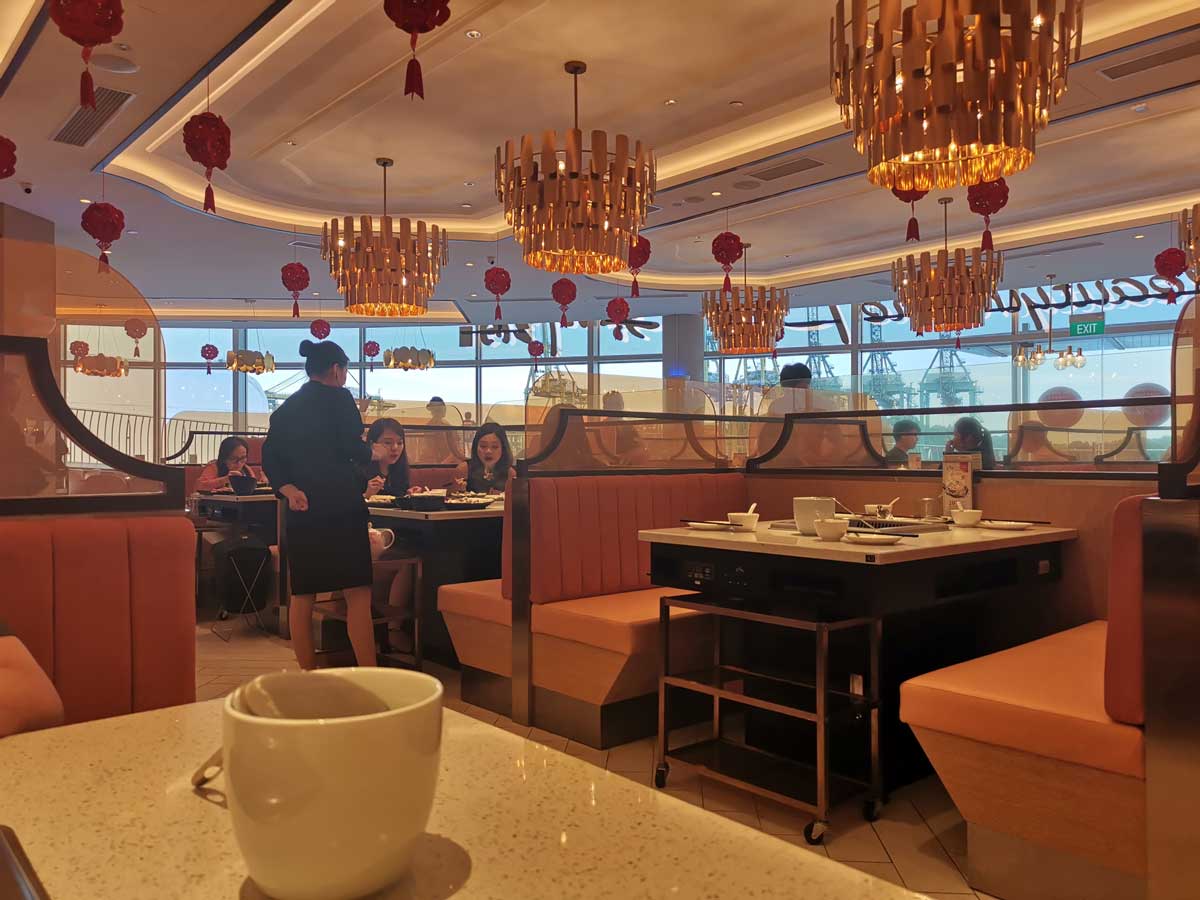 Ordering is done via a tablet which placed on the table. I will definitely recommend you to order the Signature Beauty Collagen Broth (one non-spicy & spicy version). I have to say that the collagen broth is amazing – rich & savory. The broth consists of conpoy, chicken, chicken's feet, pork bone, and pig's trotters, boiled for long hours until it is filled with collagen.
Accompanying the hotpot is four bottles of clear soup for refills. The waitress will help you with the refills as deemed fit.
If you are someone who can't take spiciness, you can order a re-fillable homemade plum juice. This is not the best plum juice I had, but considering its re-fillable, at the price of $4, I find it reasonably okay.
For just the two of us, we can't really order much to try out. We decided to order the crispy sausages, la mian, chicken breast meat, prawn dumplings, and a balls platter. I am going to give a 2x thumbs up for their crispy sausages. I do think this is even better than Hai Di Lao (sorry….HDL) What we ordered is definitely more than enough for two persons and we actually have a hard time trying to finish up all the dishes.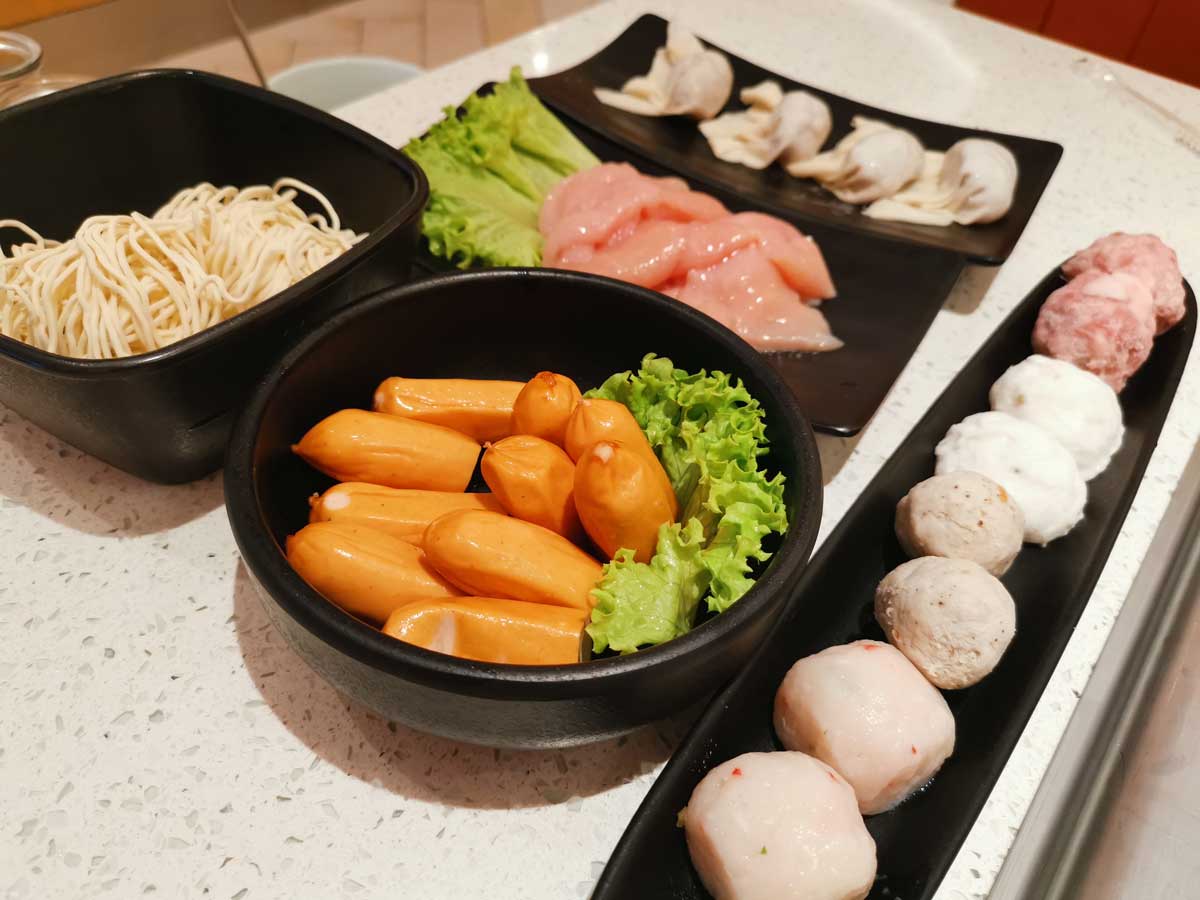 Of course, how can you eat hotpot without dipping sauces? The sauce station costs $4++ per person and it has quite a big variety of different condiments & sauces. Also, it comes with some cold dishes & fresh fruit cuts.
What really surprises us is there is a complimentary dessert too! Their dessert is iced yuzu juice which is quite nice and very thirst quenching.
Extra Tip: If you are looking for tissues, pull out the drawer underneath the table. 🙂
Getting to Beauty In The Pot Vivocity
Where: 03-08A VivoCity, 1 Harbourfront Walk
Opening Hours: 11.30 am to 6 am daily
Quality of Food -

8.5/10

Customer Service -

8/10

Value for Money -

8/10

Atmosphere -

8/10
Summary
I am impressed by Beauty In The Pot Vivocity by Paradise Group. The collagen soup base is super delicious and the food ingredients are very freshly prepared. The customer service is also great and comparable to Hai Di Lao. Price wise, I think it is quite reasonable.
For me, I will definitely visit Beauty in the pot in Vivocity again. 🙂 To sum it up nicely, it's "Hai Di Lao" level restaurant without hours of wait. Try it out and let me know your dining experience.