After watching Mark Wiens (Migrationology) and Trevor James (TheFoodRanger) video on the "monster lobster" in Hua Hin, I decided to convince Nicole to make a trip down together to Hua Hin night market to try it out ourselves.
Departing from Devasom Hotel, it took us around 15 minutes to get to the Hua Hin clock tower. From there, it is just a couple of minutes walk before we found ourselves in the busy and crowded Hua Hin Night Market.
We strolled through the night market street and passed by several seafood stalls. But according to Mark's wife research, the best-recommended stall is Lung Ja Seafood, which is our target. We will come back to review the others next time if opportunity allows. 🙂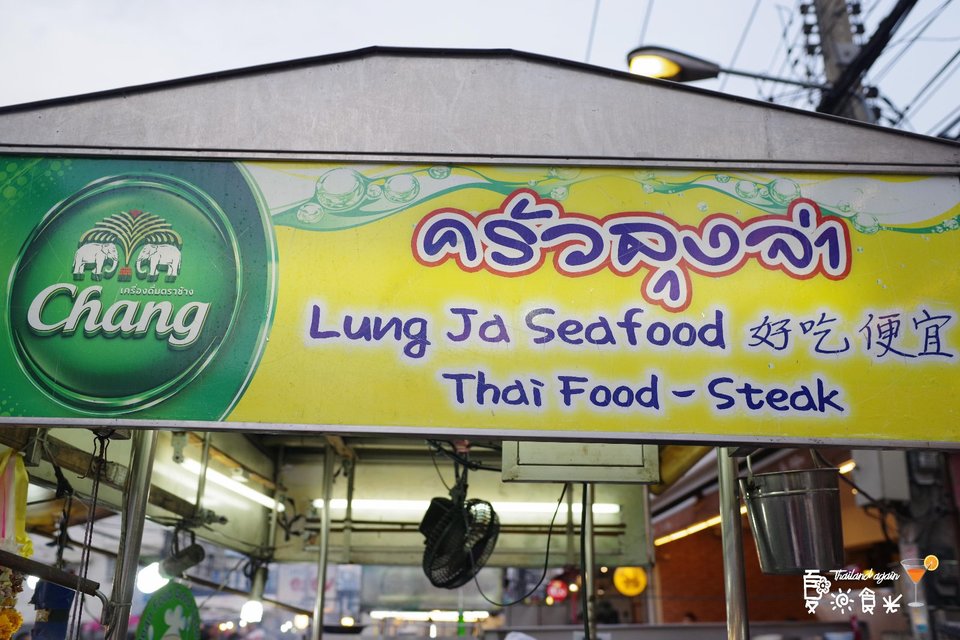 We arrived at the stall shortly and we are served by an uncle who looks like a Chinese. He began pitching to us on the freshness of their seafood and then quoted us 1700 baht for 1kg of king lobster. Seeing that we were contemplating on whether to go for it, he decided to give us a complimentary main dish (worth 200 baht) to go along. We chose Pad Thai as I am craving for it. Tip: Ask and bargain for a free dish.
Look at this fresh looking monster lobster below.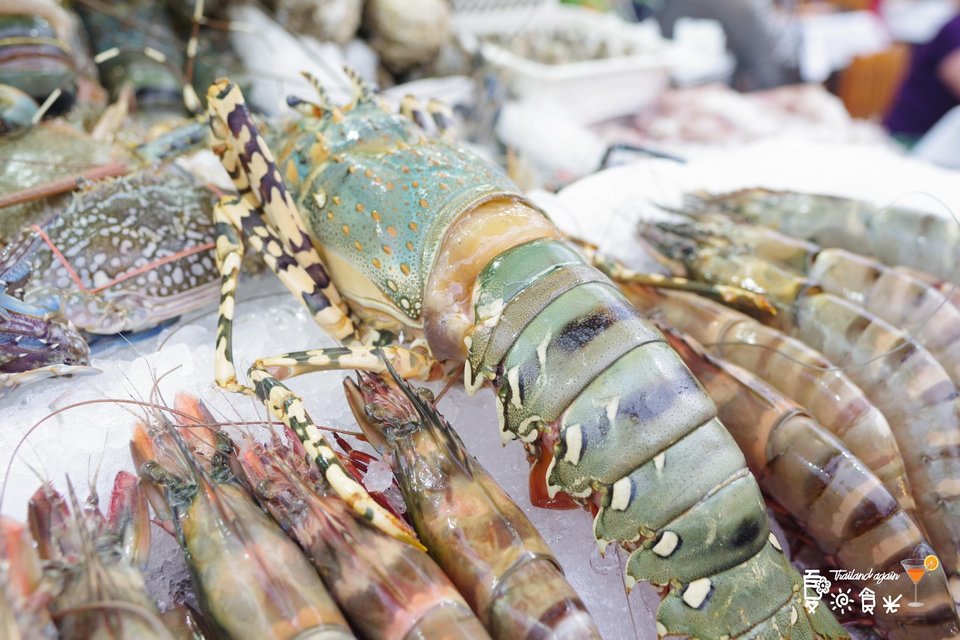 Apart from King lobsters, Lung Ja also has other seafood like tiger prawns, crayfish, crabs, clams and more. This is really heaven for seafood lovers.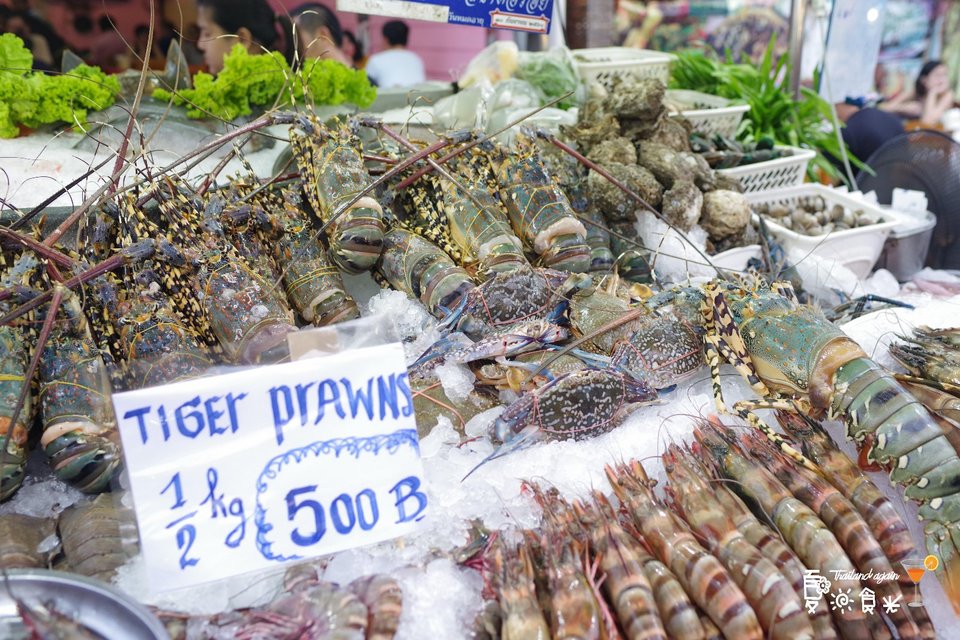 After choosing the lobster and weighing it, we found ourselves a table at the outdoor seating area. Lung Ja Seafood seems to be very popular among western tourists. A couple of tables around us were all occupied by Westerners.
Our free Pad Thai came to us after 15 minutes. Served together with peanuts and lime, the pad thai is well cooked and delicious.
At last, the monster lobster finally arrived. The lobster meat is super juicy and tender and dipping the meat together with the Thai chili further elevated the taste. The lobster is barbecued with butter just right and we just couldn't help but take a big bite each time.
I am glad we made the right decision to try this monster lobster out!
Check out the video that inspires me to try Lung Ja Seafood's lobster out.

Getting to Lung Ja Seafood Restaurant
Address: 103/4-5 Hua Hin Night Market Soi. Hua Hin Prachuap Khiri Khan
Open hours: Monday – Sunday 6.00 pm – 3.00 am
Quality of Food -

9/10

Customer Service -

7/10

Value for Money -

6.5/10

Atmosphere -

6.5/10
Summary
At 1,700 baht per kg for the king lobster, it is expensive… but the freshness of the lobster and the quality of food supersedes everything. This is one of the best seafood dinner I ever had and I recommend you go try this out next time you are in Hua Hin.
Thanks to Marks and Trevor for recommending this.