Sometimes I will imagine how nobles in old times spend their holidays. My imagination tells me that it must be very luxurious and not affordable for ordinary people like us. Devasom Hua Hin Resort exactly depicts a nostalgia palace-like holiday destination with the serene atmosphere in glamorous settings where the nobles would join for, except that it's affordable.
We arrived at the hotel before 2 pm and the receptionist greeted us with a welcome drink. Devasom is about 15 mins drive from the center of Hua Hin and a 5-minute drive from Hua Hin Airport and Maruekhathaiyawan Palace.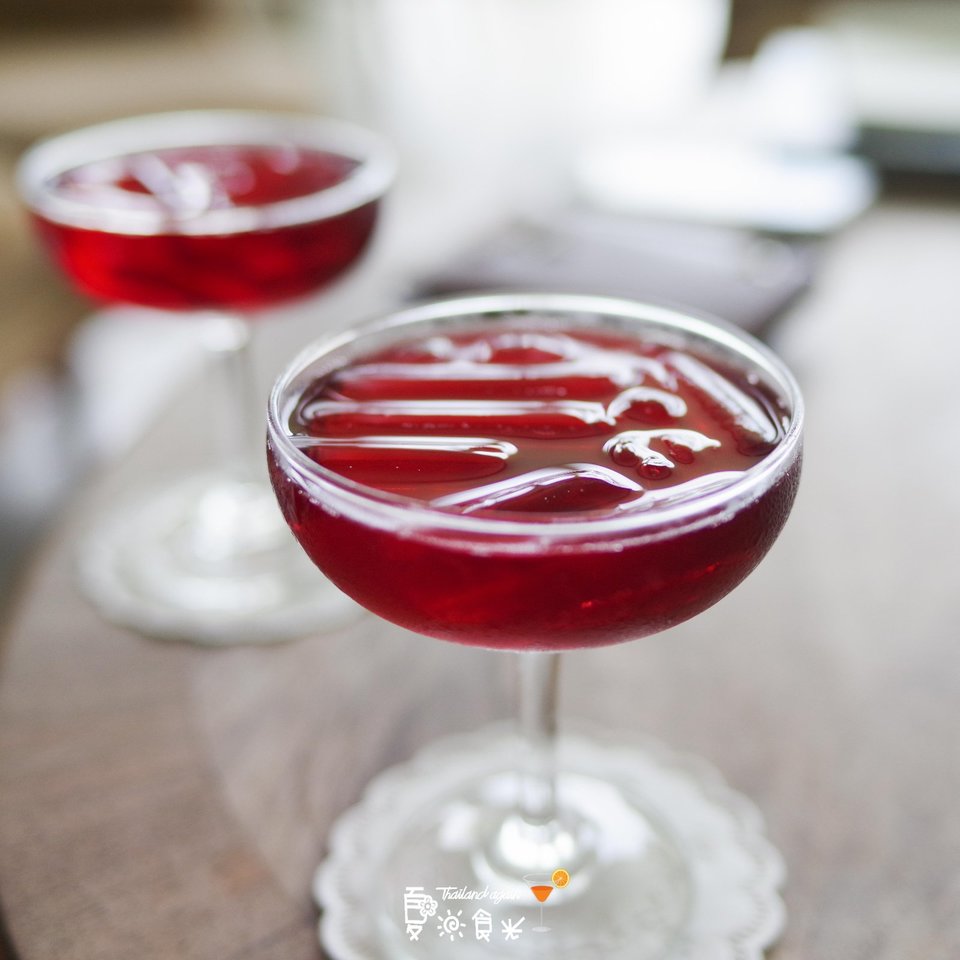 I cannot help marveling at the nostalgia and romantic feel that is integrated into every corner of the hotel. Resting in their library with black and white rhombus floor, I feel myself like a knowledgeable scholar living in an imperial palace. You can play some board games, read some books or even use their MacBook to surf the web in the Library.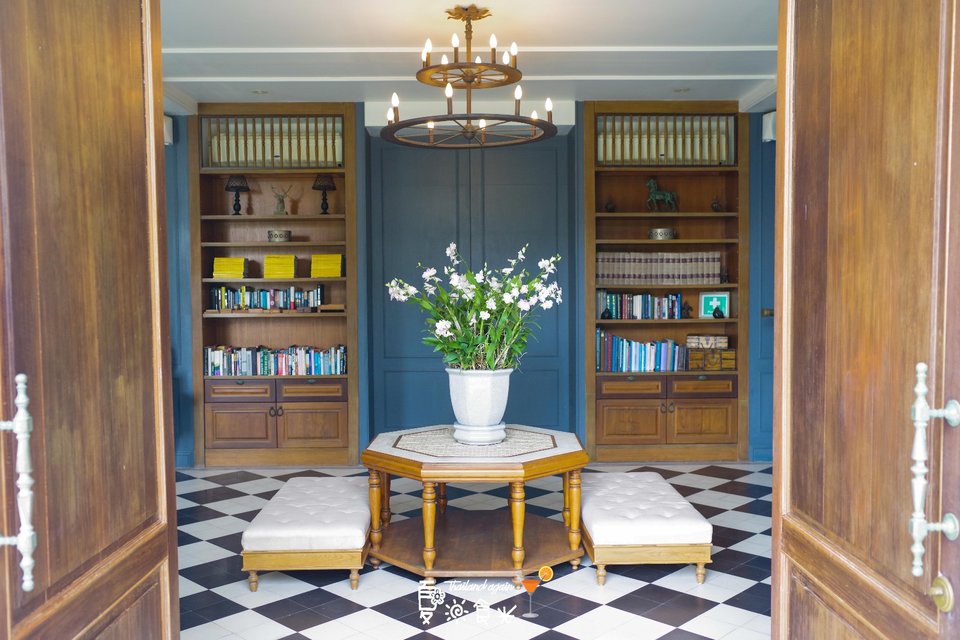 This award-winning hotel also features a sun deck by infinity pools and the Tiffany blue color of the waters just makes the entire scenery feel more elegant.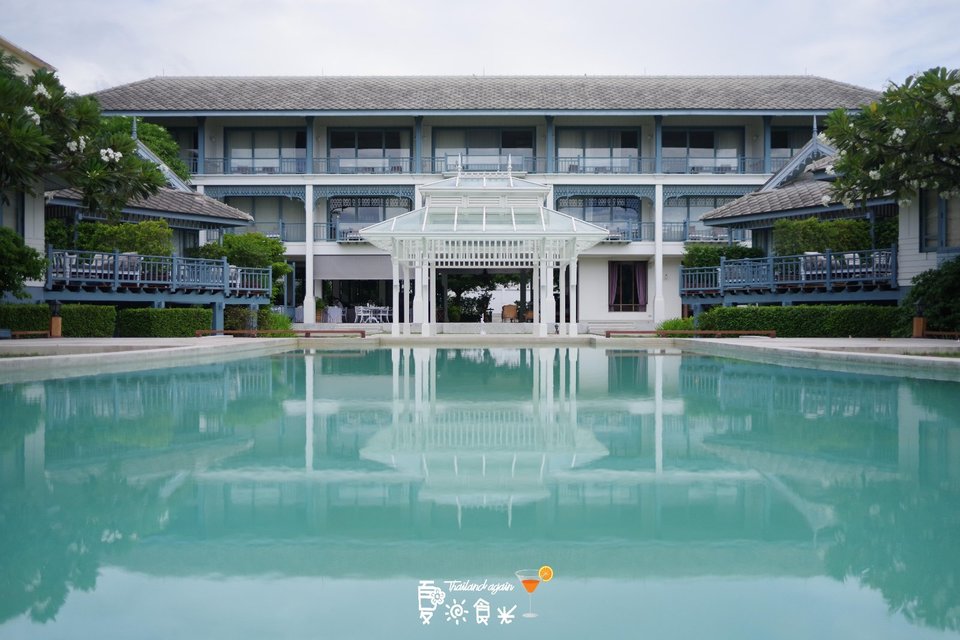 Our room is on the third floor where we can enjoy a beautiful swimming pool view although not from a direct front angle. The room is spacious and looks elegant with simple wooden furniture.
I like the bathroom very much as it's directly connected to the living room where you can even enjoy the beautiful view outside when you open the curtain.
The bronzes in some of the lighting or sink remind me of imperial life in the old days again.
Surprisingly, there are also welcome fruits prepared in the room and the mini bar will be replenished for the guests every day.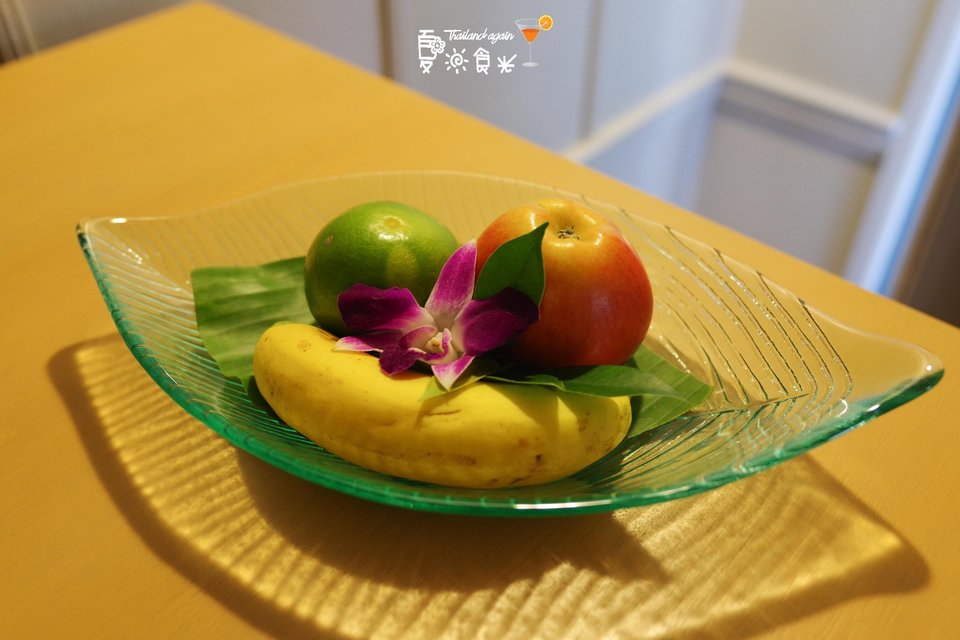 Just a few steps away is the white pristine beach. We take a stroll down to enjoy the beach and sea breeze the next day morning.
Breakfast & Lunch
The breakfast and lunch are catered in the same restaurant – 'Deva Bistro' Restaurant & Bar. The breakfast starts from 7:30am.
There are quite a variety of food in their breakfast buffet spread. And don't forget to order your favorite eggs from the friendly staff. You can choose from egg benedict, sunny side up or omelette.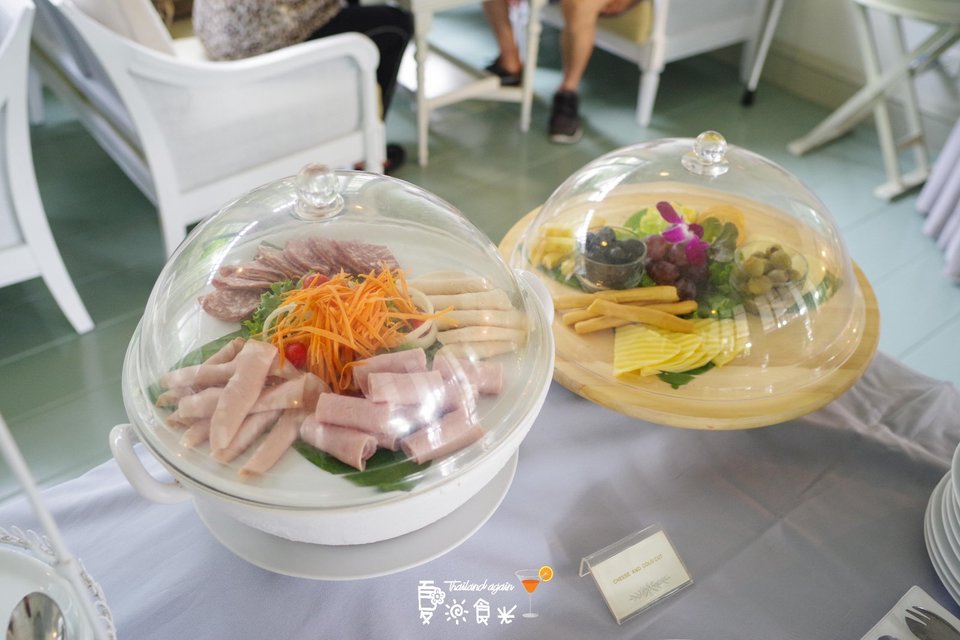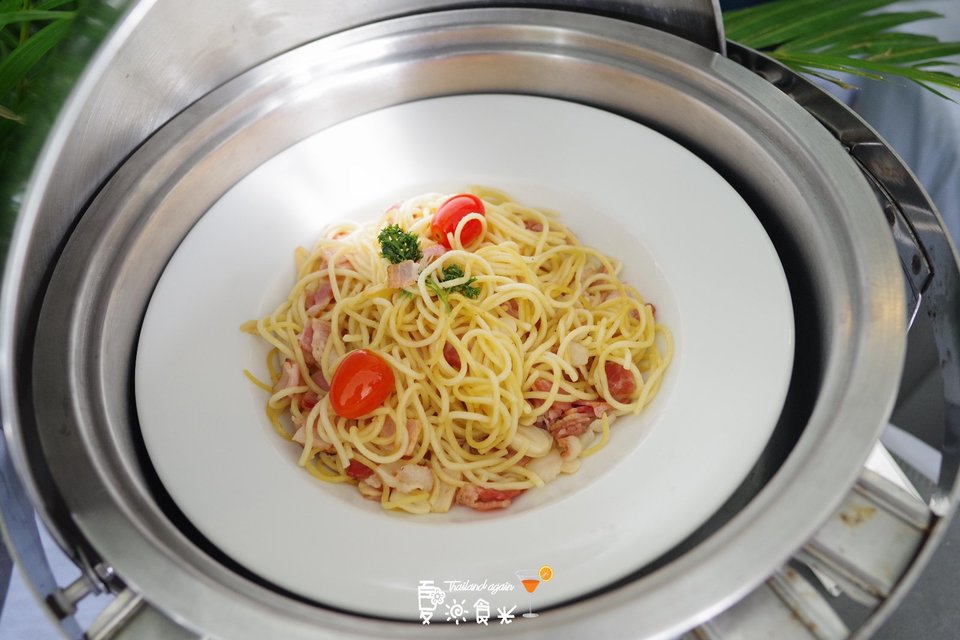 For lunch, there are seafood, western cuisine, traditional Thai cuisine and more. We ordered some simple Thai dishes which tastes average but slightly more expensive than outside restaurant. But that's the norm as food in hotels are generally more expensive.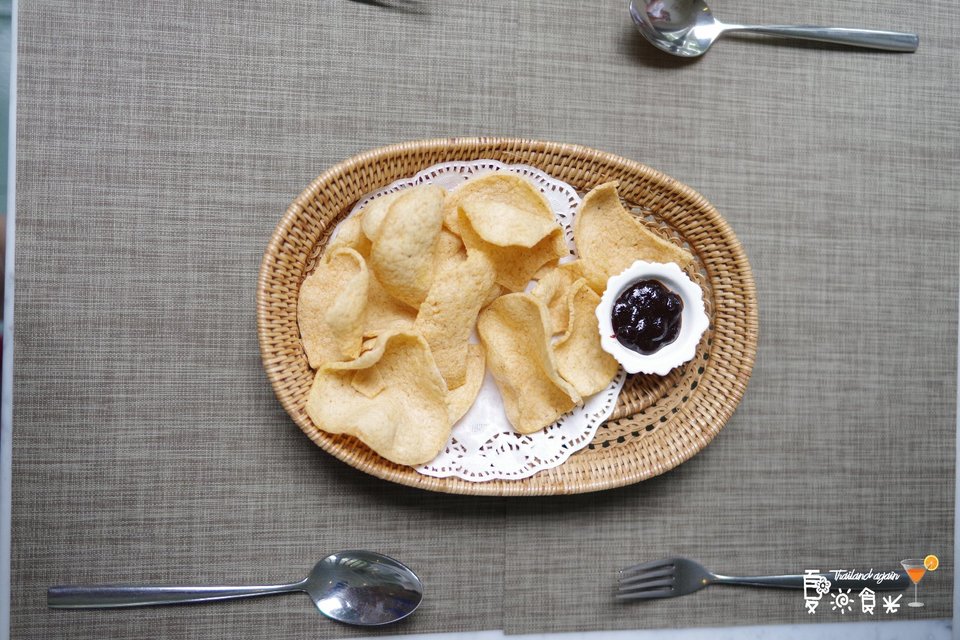 If you enjoy drinking, you can also order wine if you wish. I am not sure about the price but I guess will not be cheap. Overall, the dining atmosphere in the restaurant is very restful and peaceful.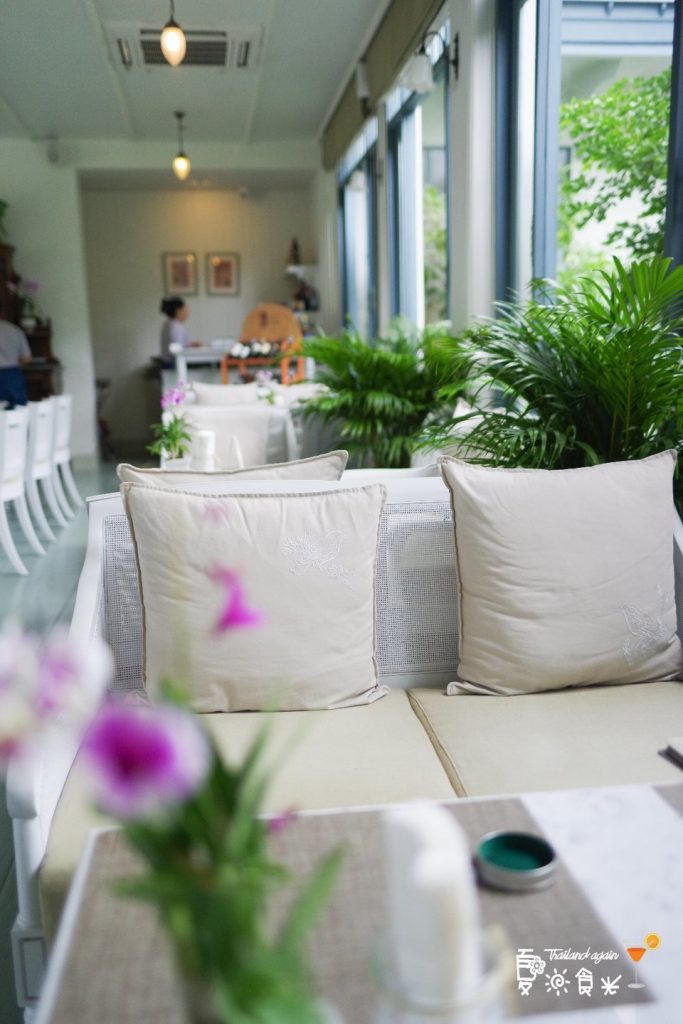 As we are leaving Hua Hin for Bangkok, we didn't have our dinner in Devasom. But if you have the chance, you can consider ordering a couple dinner set by the sea which seems to be quite romantic.
Other Services
The hotel offers free shuttle service to Hua Hin City Market, but note that visitors will need to book in advance as the mini bus has limited seats. Below are timings for the shuttle service:
Hotel to Hua Hin Clock Tower:                    11:00 hrs  / 14:00 hrs  /  18:00 hrs
Hua Hin Clock Tower to Hotel:                    14:30 hrs / 18:30 hrs
You can also rent a car here for a personalized one day tour. Generally, it's more expensive than renting from the town.
If you missed the shuttle timing and would like to get to town, the hotel taxi service rate is 250 baht per trip.
You may also consider their Thai massage service.
Getting to Devasom Hua Hin Resort
Total rooms: 24 cozy rooms furnished with LCD TV, free wifi and swimming pool view or sea view
Website: link
Address: 1446 / 23 Petchkasem Road (km 207), Huaisaitai, Chaam-Hua Hin, Hua Hin 76120, Thailand

Cleanliness -

9/10

Location -

7/10

Facilities -

7/10

Room comfort and quality -

8/10

Value for money -

7/10

Breakfast -

7/10

Service -

8/10
Summary
This is one of the most romantic and elegant hotels I have been to. If you are a nostalgia and vintage style lover, you will love Devasom Hotel. The settings and atmosphere are perfectly peaceful and serene. The rooms are comfortable and cozy and the staff is very friendly.
However, unlike other resorts, it does not have a gym or many restaurants. Besides, the location is a bit far from the center of Hua Hin. If the price for the food can be cheaper, this will definitely be a value for money resort hotel.