When most travelers think of visiting Thailand, they will mostly probably prefer heading to Bangkok and even forgetting entirely  exploring beyond. Once a favorite holiday destination for the royal family, the seaside city of Hua Hin is one of Thailand's best hidden secrets. In fact, the area is only flooded by the locals who like traveling there during the weekend. Despite being an unknown to many travelers, Hua Hin features diverse tourist attractions ranging from historical heritage sites and natural beauty to artistic tours and delicious food that will definitely appeal to anyone. If you are still not convinced, here is a list of the top 13 things to do in Hua Hin, Thailand that will make you want to board a plane immediately.
Hua Hin Beach
While Hua Hin has a good number of beaches, this one measuring 8-kilometers long is one of the most beautiful in the city and the entire Thai mainland. When you head over to this beach, you will be welcomed with soft white sand and already set-up sun beds. The best thing about this beach is that it is never too crowded and there are several resorts located directly to it.
Khao Hin Lek Fai
If you are looking for something more thrilling then you should consider visiting the trails of Khao Hin Lek Fai, also known as Flintstone Hill. Although the climb to the top of the hill is quite a task being that is steep, it is worth the effort. While on top of this hill, you will be able to have amazing panoramic views of the entire Hua Hin.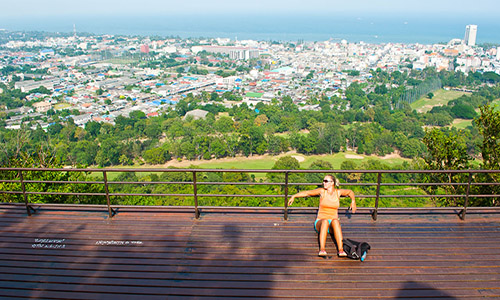 Wat Tham Khao Tao
Another place worth visiting in Hua Hin is Wat Tham Khao Tao, a magnificent temple which you will find in the striking Khao village. When you go there, you will be quite surprised to find that you are the only visitor that is non-Asian. Since Khao Tao means turtle hill, you will discover a good number of turtle statues inside the temple complex.
Hua Hin Night Market
One of the major highlights, when you travel to this area, is the night market of Hua Hin. The market opens each and every evening in the city center and features countless stalls selling a wide range of items ranging from souvenirs to food.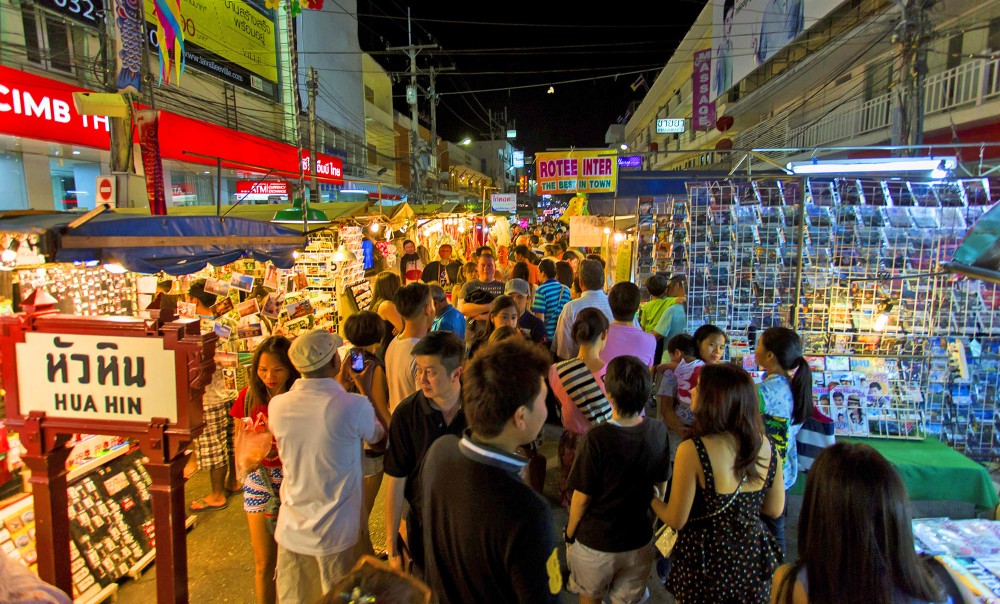 Rajabhakti Park
Built to honor the seven great kings of Siam, this vast park is a historically-themed park located between Hua Hin and Khao Tao. The park is divided into three distinct areas and the first area is dominated by the statues belonging to the kings. Apart from the massive bronze statues, you won't find much to see except for the large space in front of the statues that can be used for big events.
Hua Hin Railway Station
The Hua Hin Railway Station was built during the reign of the ancient King Rama VI. This train station is in fact considered to be the most beautiful one in the whole of Thailand. One of the major highlights which you must visit is the amazing royal pavilion which is often referred to by the locals as the royal waiting room.
Wat Huay Mongkol
Located 15-kilometers outside the city you will find Wat Huay Mongkol temple, a very popular site among the locals and tourists. The main attraction here is a 12-meters high statue belonging to Luang Phor Thuad, a prominent monk in the entire Thai. Most locals come here to pray for health, happiness, and wealth and often pass under two statues of elephants which is an ancient practice for good luck.
Sam Phan Nam Floating Market
There are two floating markets in Hua Hin and the Sam Phan Nam Floating Market is the most famous one. The market features lots of stalls and an artificial lake in its middle. You can choose to either walk through the stalls or go for a short but very exacting boat ride.
Wat Khao Takiab
positioned on the southern end of the famous Hua Hin Beach you will find Chopstick Hill, a popular hill in the city that is also known as Monkey Mountain. When you climb to the top of the hill, you will find Wat Khao Takiab, a temple that the locals say holds the teeth of Buddha. On your way up, you will have to climb over 100 steps and pass a wide variety of curious monkeys along the way which will add to the excitement. When you are finally on top, you will also be attracted by the stunning panoramic sea views.
Cicada Market
If you are a foodie then the Cicada Market is definitely a must visit. Although the market offers visitors mainly souvenirs and food, it is also where the local artists and designers come to display their work. Here, you will never run short of foods to savor as the food zone caters for all tastes and features a wide array of traditional Thai cuisine.
Cha Am
This is without a doubt one of the most popular beach resorts in the whole of Thai. If you are visiting during the weekend, be prepared to find the beach crowded by both the locals and visitors. If you don't plan on staying there, you can explore the whole beach resort in just a day's trip.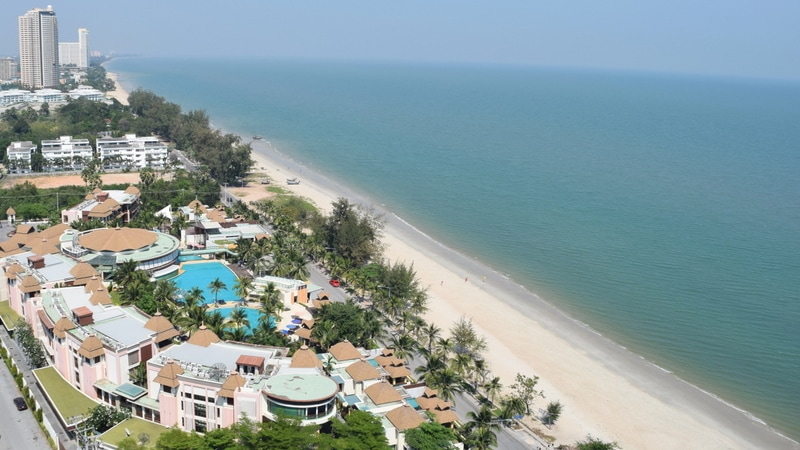 Hua Hin Hills Vineyard
While you would probably never think of visiting a vineyard in Thailand, you can't afford to miss visiting the vineyard in Hua Hin Hills. This place is best for having a day of leisure or when you want to take a break from the beaches. The vineyard is surrounded by imaginary scenery which makes it also perfect for taking beautiful instagrammable photos.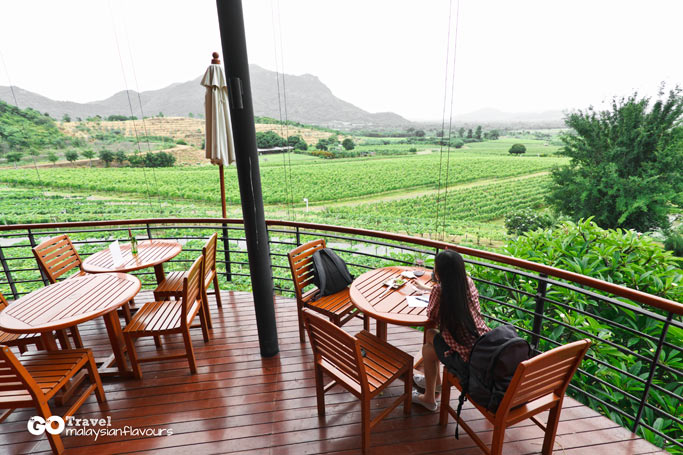 Hua Hin Safari
The Hua Hin Safari is just an adventurous village that features numerous exhilarating nature trails. The trails offer visitors with great views of the entire place as well as giving them an opportunity to interact with various wild animals like horses and elephants. Here, you can engage in adventures such as elephant trekking and horse carriages and ride around the jungle.