Hangzhou is the capital and the most populous city of Zhejiang Province in East China which also used to be the capital city during the Song Dynasty. Due to its beautiful sceneries, Hangzhou won the acclaim of Heaven on Earth. Nestled in the heart of China's picturesque city of Hangzhou, West Lake, or 杭州西湖 (Xī Hú) in Mandarin, is a mesmerizing natural gem that has been celebrated for its beauty and tranquility for centuries. With its idyllic landscapes, historic sites, and rich cultural significance, West Lake is a destination that invites travelers to step into a realm of serenity and splendor. In this post, let me take you on a tour on West Lake Hangzhou, exploring its history, iconic spots, and the delightful experiences it offers to visitors from around the world.
---
About West Lake Hangzhou

West Lake is a freshwater lake inside Hangzhou with different charming views across four seasons of the year. Undoubtedly, it is the soul of the entire Hangzhou. Throughout Chinese history, poets such as Bai Juyi, Su Shi, Xu Zhimo and Hu Shih wrote countless poems about West Lake for its natural beauty and historic relics. There are also many legends around West Lake, one of which is the Legend of the White Snake, a love story between a snake and man. If you visit Leifeng Pagoda, you can read about the story.
West Lake Hangzhou is not just a tourism attraction but is also integrated into the life of people living here. This is a park filled with youth and vigor where senior people do morning exercise, young people do their sports training and visitors ride their bicycle around the lake.
West Lake's history dates back over a thousand years, with its origins deeply entwined with Chinese folklore. According to legend, the lake was formed from the tears of a grieving mother who lost her son. Today, it stands as a testament to the enduring beauty of both nature and human craftsmanship.
A UNESCO World Heritage Site since 2011, West Lake Hangzhou has been praised by poets, painters, and philosophers throughout Chinese history. Its serene waters, framed by lush greenery and framed by pagodas and bridges, have inspired countless works of art, poetry, and philosophy. The Tang dynasty poet Bai Juyi once famously described West Lake as "a paradise on earth."
---
Getting to West Lake Hangzhou
We took a taxi all the way from Wu Zhen to West Lake. It was 2 hours journey and the taxi fare is around 240 RMB. Alternatively, you can take train or plane to arrive directly in Hangzhou. It's well connected from many major cities like Shanghai, Suzhou, Chongqing and etc. The bullet train takes around a 1-hour journey from Shanghai, and 1½ hours from Suzhou.
---
Exploring West Lake Hangzhou
West Lake is not just a place to admire from a distance; it's a destination that begs to be explored up close. To truly appreciate its charms, let's delve into some of its most captivating features.
Serene Waters
The lake itself is the centerpiece of West Lake's beauty. Its crystal-clear waters reflect the changing skies and the surrounding landscapes, creating a mesmerizing mirror-like surface that captivates all who gaze upon it. Visitors can take leisurely boat rides to fully immerse themselves in the lake's tranquility while gazing at the picturesque scenery.
Lingering Fragrance Garden (留园)
Within the West Lake Scenic Area, the Lingering Fragrance Garden is a place of exquisite beauty and historical significance. This classical Chinese garden is designed to engage all the senses, from the sight of blooming flowers to the soothing sounds of flowing water. It's a perfect place for a leisurely stroll or a moment of quiet reflection.
Leifeng Pagoda (雷峰塔)
Leifeng Pagoda, a majestic five-story structure, is a must-visit landmark on the southern shore of West Lake. Originally built in the 10th century, it has a rich history that includes destruction and reconstruction. Today, the pagoda offers panoramic views of West Lake and the surrounding mountains, especially at sunset when the lake is bathed in golden hues.
Su Causeway (苏堤)
Su Causeway is a picturesque embankment that extends across the lake, adorned with willow trees that sway in the breeze. Walking or cycling along the causeway allows you to fully appreciate the natural beauty of West Lake while enjoying a sense of tranquility and nostalgia.
West Lake Impressions Show
For an enchanting evening experience, don't miss the West Lake Impressions Show, an open-air performance that brings the legends and history of West Lake to life. With the lake as a natural backdrop, the show features colorful costumes, stunning lighting effects, and a talented cast that transports the audience into the world of ancient Hangzhou.
---
West Lake Hangzhou Cultural Traditions
West Lake is not just a pretty sight; it's a place steeped in culture and tradition. The city of Hangzhou, with West Lake at its heart, has been a center of Chinese culture for centuries. Here are some cultural aspects to explore during your visit.
Tea Culture
Hangzhou is famous for its tea, particularly Longjing tea (Dragon Well tea), which is grown in the hills surrounding West Lake. Tea aficionados can visit tea plantations and learn about the traditional process of cultivating and producing this exquisite green tea. Sipping tea while overlooking West Lake is a serene and quintessentially Hangzhou experience.
Calligraphy and Painting
West Lake's ethereal beauty has inspired generations of Chinese artists, and it's not uncommon to see painters and calligraphers capturing the scene on paper or silk along the lake's shores. You can even try your hand at this traditional art form by taking part in a calligraphy or painting workshop.
Local Cuisine
Hangzhou is known for its delectable cuisine, and a visit to West Lake wouldn't be complete without savoring some local dishes. Be sure to try specialties like West Lake vinegar fish, Dongpo pork, and Beggar's Chicken at a traditional teahouse or restaurant overlooking the lake.
Preserving Nature's Beauty
Hangzhou has taken great strides to protect and preserve the natural beauty of West Lake. Sustainable practices, such as limiting boat traffic and maintaining the cleanliness of the lake, are in place to ensure that future generations can continue to enjoy this exquisite wonder.
---
10 Remarkable Scenes of West Lake

Hangzhou
You can see numerous temples, pagodas, gardens, and artificial islands within the lake. Traditionally, there are ten best-known scenic spots on the West Lake – Each is marked by a stele with an epithet written in the calligraphy of the Qianlong Emperor.
Dawn on the Su Causeway in Spring (蘇堤春曉)
Curved Yard and Lotus Pool in Summer (曲院風荷)
Moon over the Peaceful Lake in Autumn (平湖秋月)
Remnant Snow on the Bridge in Winter (斷橋殘雪)
Leifeng Pagoda in the Sunset (雷峰夕照)
Two Peaks Piercing the Clouds (雙峰插雲)
Orioles Singing in the Willows (柳浪聞鶯)
Fish Viewing at the Flower Pond (花港觀魚)
Three Ponds Mirroring the Moon (三潭印月)
Evening Bell Ringing at the Nanping Hill (南屏晚鐘)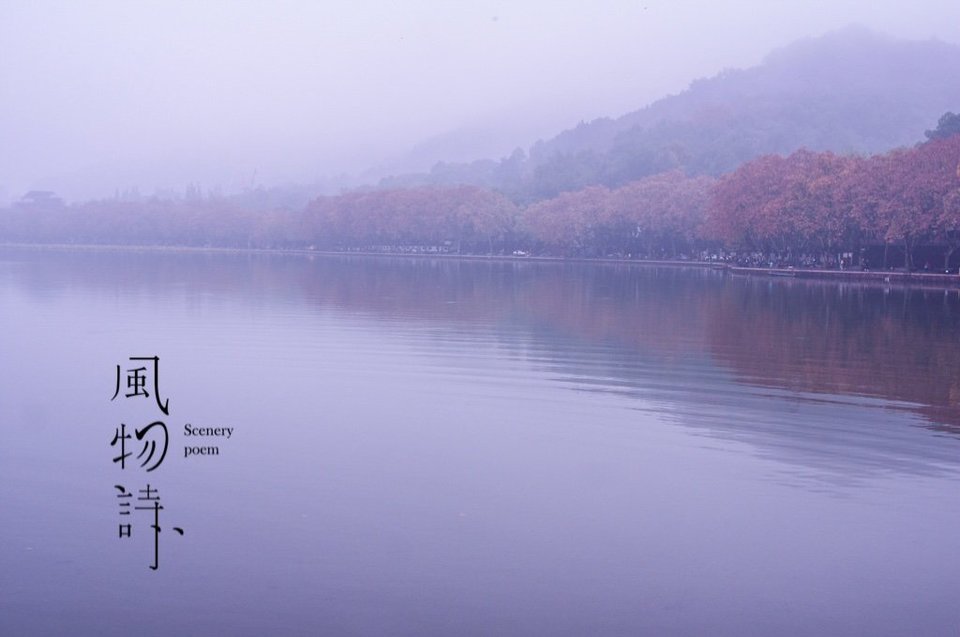 ---
Tips for Visiting West Lake Hangzhou
Though West Lake is beautiful across four seasons, I will suggest not to visit during raining seasons during November. In summer, the lotus will be in full blossom. In winter, you can enjoy the amazing notable Remnant Snow on the Bridge view.
Don't worry about communication (In Chinese) or being lost on the way. Hangzhou is a very mature tourism city with many voluntary tourist guides around.
There may be some private minibus claiming that it will take you to famous sites such as Leifeng Pagoda. Some of them may charge pretty high. Instead of negotiating with them, I recommend tourists to take the regulated tourism buggy service inside the West Lake Park. Although it is also charged, the service is more reliable. You don't want to be scammed.
There are many hostels around West Lake, most of them cater for English speaking tourists too.
---
FAQs on West Lake Hangzhou
What is West Lake in Hangzhou famous for?
West Lake in Hangzhou is famous for its breathtaking natural beauty, historic sites, cultural significance, and serene waters. It's often referred to as a "paradise on earth."
Where is West Lake located in Hangzhou?
West Lake is located in the center of Hangzhou, Zhejiang Province, China. It's easily accessible from the city center.
How big is West Lake?
West Lake covers an area of approximately 5.6 square kilometers (2.2 square miles), with a perimeter of around 15 kilometers (9.3 miles).
What are some of the must-visit attractions around West Lake?
Some must-visit attractions include Leifeng Pagoda, Su Causeway, Lingering Fragrance Garden, and the West Lake Impressions Show.
Is West Lake a natural or man-made lake?
West Lake is a natural freshwater lake that has been enhanced and landscaped over the centuries with the addition of causeways, bridges, and gardens.
What is the best time to visit West Lake Hangzhou?
The best times to visit West Lake are during spring (March to May) when cherry blossoms bloom and autumn (September to November) when the weather is pleasant and the foliage turns vibrant shades of red and gold.
Are there boat rides available on West Lake?
Yes, visitors can enjoy boat rides on West Lake. These boat rides provide an excellent way to appreciate the scenic beauty of the lake and its surroundings.
What is the significance of Longjing tea in relation to West Lake?
Longjing tea, also known as Dragon Well tea, is grown in the hills around West Lake. It is considered one of China's finest green teas, and visitors can explore tea plantations and taste the tea at local teahouses.
Is West Lake a UNESCO World Heritage Site?
Yes, West Lake in Hangzhou was designated as a UNESCO World Heritage Site in 2011 for its cultural and historical significance.
What are some nearby attractions to explore in Hangzhou apart from West Lake?
Hangzhou offers a range of attractions, including the historic Hefang Street, the ancient Grand Canal, the Six Harmonies Pagoda, and the Tea Museum, making it a well-rounded destination for travelers interested in history, culture, and natural beauty.
---
Conclusion
West Lake Hangzhou is more than just a body of water; it's a living masterpiece that embodies the beauty and cultural richness of China. Its serene waters, picturesque landscapes, and timeless traditions beckon travelers from all corners of the world to experience its magic. Whether you're exploring its historic sites, sipping Longjing tea, or simply gazing at the reflections on its surface, West Lake offers a journey into tranquility and a connection to the rich tapestry of Chinese culture. So, when you find yourself in Hangzhou, be sure to take the time to immerse yourself in the serenity and splendor of West Lake.