Every year, there are two trips that everyone should plan. One is a trip with your family and the other is a trip with your beloved one. We have been looking forward to this new adventure for several months! As always, the travelling experiences will be different when you travel with different people.
Before we present our travel diary, we summarised how we planned the trip and all useful information you may need if you also plan to go to Taiwan shortly. Feel free to follow our travel planning guidelines here.
Choosing your destination
We been to Taiwan on a family trip a few years back, and the experiences were so amazing that we have been thinking of revisiting Taiwan since then. I guess that people who have been to Taiwan can resonate with this feeling. As you know, March is spring season when flowers are in full boom. Although mainland China may be a better destination to enjoy the beauty of nature, one of the main reasons why we chose Taiwan is because we are yearning for their food! Ah Zong Mian Xian & Fried Chicken Cutlet! Moreover, considering the current global security situation, Taiwan seems to be a "safe" place to visit at the moment.
---
Learning the History & Culture of Taiwan
One of the things, about visiting Taiwan is its incredibly diverse and vibrant culture. The influences of tribes Chinese settlers, Japanese occupation and global interactions have all contributed to Taiwan becoming a melting pot of cultures. As you stroll through the streets and peaceful alleys you will experience a blend of tradition and modernity.
The capital city, Taipei is an example of this fusion. The iconic Chiang Kai shek Memorial Hall stands as a symbol of Taiwans history. Provides an opportunity to explore the nations past. The bustling night markets, like Shilin Night Market offer an experience into the flavors sounds and sights of Taiwanese street food. While exploring the neighborhoods you'll come across temples that silently bear witness to centuries of devotion.
When we talk about Taiwan, the first thing that comes up to my mind is the Taiwanese drama. Though Taiwanese drama is not as popular as before in Singapore, I could still remember clearly that about 10 years back, Taiwanese idol drama was as popular as Korean drama nowadays. Devil besides you(恶魔在身边), the Magicians of Love(爱情魔发师), My MVP Valentine(mvp情人), Meteor Garden(流星花园) and a Dolphin Bay(海豚湾恋人) were all part of my middle school memories (I hope I am not exposing my age!). Currently, Mediacorp is still airing a 275-episode story from Taiwan called Lee's Family Reunion! Because of this daily influence by our Singapore's media, I think I can confidently speak chinese with some Taiwan accent :).
Love songs from Taiwan are also a must-mention. Who don't know Jay Chow(周杰伦), Sodagreen(苏打绿), or Show Luo(罗志祥)! Not to forget my mum's favourite singer, Teresa Teng (邓丽君)and Meng Tingwei (孟庭苇). You may not know their names but I believe you must have heard their songs before.
During old times, the song lyrics are not as blatant as now. You probably can't find 'I love you' or 'I am going to break up with you' in the lyrics, but to express the same meaning, composers will make a metaphor using objects such as Moon. One of Meng's songs say 'look, look the face of Moon is changing' which actually tells that our love is no longer as sweet as before (sorry I am a bit off track! I love analyzing lyrics!).
In Chinese history, Taiwan used to be called Liu Qiu (琉球). In Yuan dynasty, the government has set an Inspection Department in Peng Hu (today's Fu Jian福建) which will govern Liu Qiu and Peng Hu. After that, Spain and Dutch colonised Liu Qiu one after another and thus there's this story of Zheng Chenggong – a hero who took Taiwan back from western invaders. Portuguese once gave Taiwan name Formosa which means a beautiful island. That is why there is a train station called Formosa in Kaohsiung (later we will introduce more).
In recent years, romance movies like the You Are the Apple of My Eyes (那些年,我们追过的女孩) and Our Times (我的少女时代) have made Taiwan a more popular destination among tourists. People who been to Taiwan will agree that Taiwan is peaceful and fresh place, just like Japan. And yes it is true! Do you know that Taiwan has been influenced by Japanese culture significantly during the colonial time?
---
Planning Taiwan Itinerary
Given the limited annual leave we can take, we decided to go for a 8-day trip to Taiwan. While planning for the trip, I also did some research by reading travel blogs and magazine's recommendations. While reading travel posts on Taiwan, I will tend to pay more attention to the photos and I will list down the attractions according to my preferences.
Taipei

Hualien

Ali Mountain

Cingjing farm

Kenting
There are quite a number of attractions and sadly due to the time limitation, I have to omit some :(. By locating them all on map and researching online on the available mode of transportation, I decided to give up on Hualien and Cingjing Farm. Till February, I was still insisting on going to Ali Mountain because of the beautiful cherry blossoms. With the cute mountain train going across the forest, the scenery is absolutely stunning! But sometimes, shit happens! An earthquake struck Taiwan in February. Although Ali mountain was not affected, for safety purposes, I decided that it's best not to go.
After some research work, here is the final list of destinations we decided:
Day1

:

Singapore – Taipei

Day2

:

Jiu Fen

Day3

:

Ping Xi

Day4

:

Dan Shui

Day5

:

Taipei – Kenting

Day6

:

Kenting

Day7

:

Kenting – Kaohsiung

Day8

:

Kaohsiung – Singapore
---
Planning Taiwan Transportation
🌹Air tickets:
I have been watching out for budget airline promotions 3 months before our trip. When the prices were almost stable, I bought them without any hesitation.
Singapore – Taipei: Jetstar 710-1155
Kaohsiung – Singapore: Flyscoot 1930-2355
BTW, if you are a hello kitty fan, EVA airline is a good choice. They provide hello kitty flights where everything is in hello kitty theme.
🌹Airport transfer:
Since our hotel in Taipei was near to Taipei Station, we decided to take the shuttle bus service. After some googling on how to get to Taipei Station from Taoyuan international airport, here is what i found.
Shuttle Bus Company: Kuo Kuang Motor Transportation
Bus No: 125 NT
Duration: 1 hour
Where to take: Airport basement
Shuttle bus timings are frequent but there expect long queue.
🌹High speed rail
First of all, do not confuse high speed railway with railway! They are different! High speed railway is faster, more comfortable and more expensive. It normally runs on long distance and western routes. Here is the official website: http://www.thsrc.com.tw (the website has Chinese, Japanese and English version), where you can book early bird ticket with up to 35% discount! Remember tickets will only be available as early as 28 days from the day you travel. Sometimes the tickets are selling out very fast so i do recommend that you set an alert to get the early bird discount the moment they are released! After you booked the tickets successfully, you will receive a receipt with a booking reference. Please remember to keep the booking reference as you may want to go collect the ticket in advance from the station (or 711 where you may need to pay 7 nt extra processing fee). Pretty easy right!
---
Booking Taiwan Accommodation
It is always good to spend more time researching and planning your accommodation. Convenience and price are the two most important factors when i book accommodations for this taiwan trip. After spending considerable time researching, these are the hotels that i finalized. I have written some reviews on the taiwan hotels as well.
CityInn Hotel Taipei Station Branch III
This is a new and cozy hotel. The location is pretty good with just a 12 mins walk to Taipei Station. KFC and McDonald's are just nearby. Towel and other simple toiletry are also provided. Besides, I am very impressed by their nice staff. If there is a thing i can pick on, it will be that the room is small and not very sound-proof.
Hotel Midtown Richardson
The most worthwhile hotel in our trip! The room is relatively bigger than the former. With simple and cozy decoration, it feels like home. Towel and all necessary supplements are available. The best thing is that the location is very good. You can see the hotel signage the moment you walk out from train station. And, it is only 5 mins walk to Xi Men Ding.
Chiu Chunt Dint
This is a vintage style hotel located inside Jiu Fen old street. One plus point for the hotel, the receptionist is very handsome 🙂 While providing accommodations, it is also a cafe restaurant. However, the price is pretty expensive considering the facilities it provides. I have booked the cheapest room in the hotel but surprisingly it was so small that we even need to squeeze through the 20cm wide gap to toilet. Nevertheless, the location is good. At least, you do not need to drag your heavy luggage all the way up to the mountain. Note that Jiu Fen old street is super packed with people!
Greece Style Hotel (民宿)
This is the most expensive hotel (民宿) in our trip. I strongly recommend it! First of all, the location is superb as it is near Kenting street where there are a lot of restaurants. The environment is also quiet as there is still some walkable distance from the street. For food lovers, you will love this hotel! At night, the Kenting street behind the hotel will transform to a night market. Second, the decoration is very "greek style" and bluish. Third, facing the Dawan, you can just have a good view of the sea on the balcony. Fourth, the famous DIDI snacks is just located next to the hotel. Last but not least, this 5 storey hotel (民宿) has an elevator for the guests!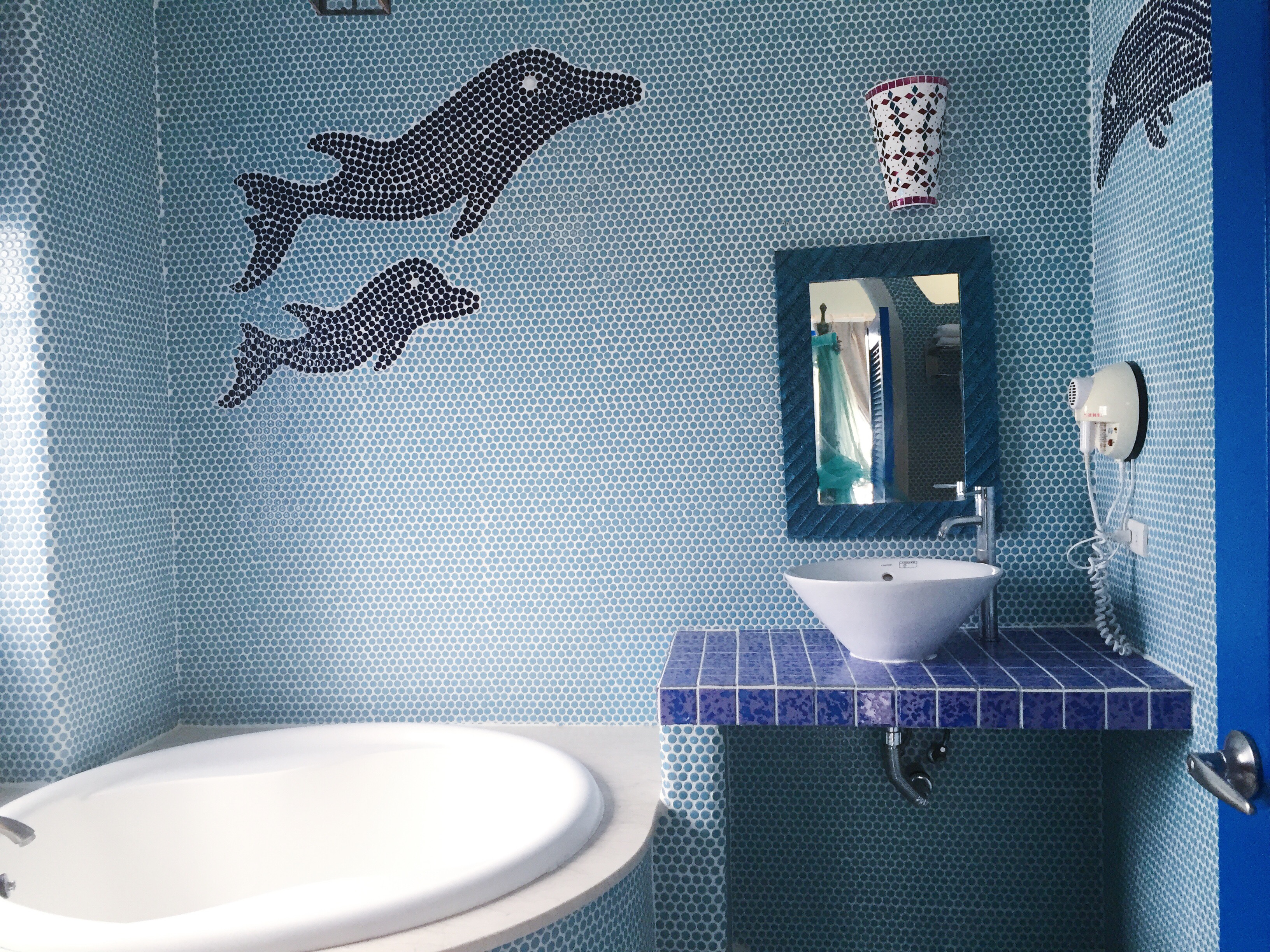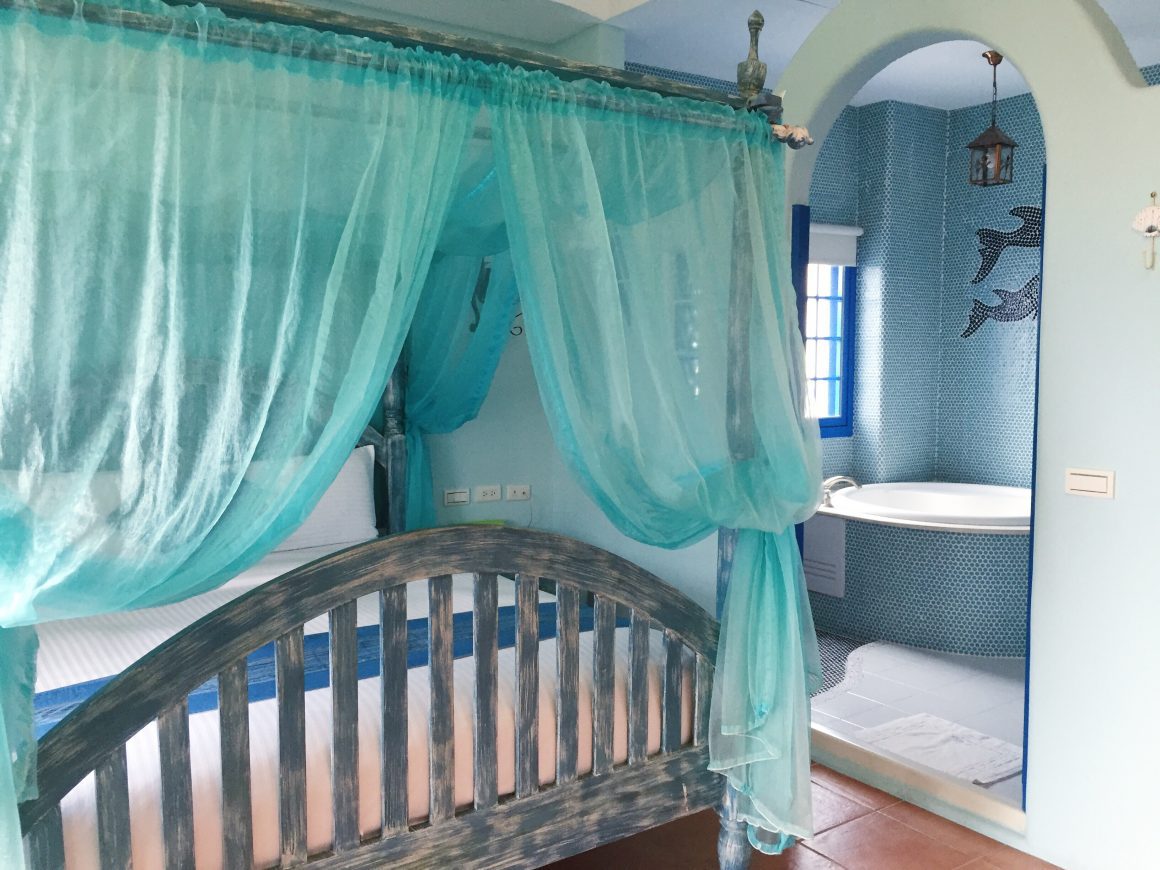 Kindness Hotel
Because it's off-peak season, the hotel kindly upgraded our room. SO nice! The price is reasonable given that breakfast, coffee and desserts are all included. But, one consideration is that it takes a 15 mins walk to train station. However, the hotel is located very near to the well-known Liu He night market.
---
Other Things to Take Note for Taiwan Trip
Here are other information that we research on before the trip.
Entry Permit
I require an entry permit as I am of Chinese nationality. For Chinese nationality, you can check here for information on how you can apply entry permit to Taiwan.
Mobile Plan
There are three big mobile providers in Taiwan: Taiwan Mobile, FetNet and Chunghwa Telecom. It is recommended to buy the mobile plan from the airport (After exiting customs). There is a 4G unlimited usage 10 days plan at only 500 nt.
Cash Exchange
The exchange rate of NT to SGD is around 24. We suggest you check the real time rate before exchanging.
Souvenir
Taiwan is a tropical country and is famous for its delicious tropical fruits. Although it's not a good idea to buy fresh fruits back, you can always buy dried fruits such as dried mango and jackfruit. Taiwan mochi , Nougat and pineapple cake are great souvenirs ideas as well. Besides food, you can also consider buying cosmetics like Taiwan's brand facial mask.
Local emergency numbers
Police – 110
Fire Department – 119
---
8 Days Taiwan Itinerary
Day 1 / Taipei
After a four-hour sleep on the flight, we finally reached Taipei Taoyuan airport at lunch time. However, we only had a simple lunch at 4 pm after checking in hotel. It's drizzling but the rain did not stop us from exploring this adorable city. Our first destination in Day 1 was Taipei 101. After that, we went to Raohe Street Night Market to enjoy the night and eat some night snacks.
Taipei 101
http://www.taipei-101.com.tw/en/index.aspx
It is said that without going Taipei 101, one will never be truly visiting Taipei. Its significance is just like the Oriental Pearl Tower to Shanghai and Seoul Tower to Seoul, the landmark of the city. Shaped like a bamboo, Taipei 101 is 508m high with 101 storeys. It was the tallest building in the world until 2009 when Burj Khalifa was built up in Dubai. This building becomes famous for tourists as a compound of shopping centre, dining and observatory.
Nearest Station:
Word Trade Center Station
Shopping:
B1- level 4 brands varying from BALLY、LV、Prada、Gucci、Cartier to DIOR, etc.
Dining:
B1 Din Tai Fung
B1 Food court
5 F,85F Diamond Tony's 101 Authentic Italian Cuisine
85F Shin Yeh @ Taipei 101
86F DingXian 101 Gourmet Restaurant
Observatory:
5F ticket counters
88,89F observatory deck, souvenirs and postcards
Price: 500nt /450nt(discounted)
Opening hours
1-3F、5F——Sunday to Thursday 11:00~21:30;
4F——Monday to Sunday11:00~22:00;
B1、1-5F——Friday,Saturday, public holiday eve and public holiday 11:00~22:00
Recommended visiting hours: 4 hours
Tips
If the weather is not good, you may not see good city view at all
Many restaurants need to book in advance.
At 1010m per minute it takes a mere 40 seconds to the observatory deck and it's common that some people will feel uncomfortable
Night view is said to be better
Starbucks here only opens until 6pm
Outdoor observatory is not open in raining day
Raohe Street Night Market
Located near Songshan Station, the Raohe Street Night Market is one of the oldest night markets in Taipei. Compared to Shilin Night Market, the Raohe Street Night Market is less commercialised but similarly lively and packed. With the Ciyou Temple (慈祐宮) built in Qing Dynasty nearby, the street looks rather historical and traditional.
Nearest Station:
Songshan Station, Yongchun Station
Opening hours:
5PM–12AM
Recommended visiting hours:
2 hours
Tips:
Try avoid squeezing into the tour groups on the eastern edge of the market.
Watch our for your belongings.
Food price is not negotiable but clothes and other stuffs can be bargained.
---
Day 2 / Jiufen 九分
Many people visit Jiufen after watching the movie "A City of Sadness" directed by Hou Hsiao-Hsien or "Spirited Away" directed by Hayao Miyazaki. You can revisit a lot of buildings and scenes as portrayed in the movies in Jiufen. Walking along the stone road, I can strongly feel the "breathe of this small town" and "the story it tries to tell". I love the place so much and spent an entire day here to get to know it more.
Jiufen
Getting to Jiufen:
Taipei Railway Station (You can use easygo card, 42nt) –> Ruifang Station –> opposite street (near the police station) to take bus 1062 to Jiufen(20nt)
Estimated Arrive Time:
90mins from Taipei
The Name:
Jiufen is a small town in North Taiwan. It is said that many years ago, people in Taiwan used to plough in groups. How much soil one can get is given in the unit of 'Fen'. The isolated village is divided into nine 'Fen' and then 'Jiufen' (Jiu is 9 in Chinese) becomes the name of it. Another version is that there were 9 families and thus the village will always have 9 portions of goods delivered to the town. Although we are unable to know how Jiufen got her name, it doesn't matter. Now, Jiufen has become very famous for her unique landscape and nostalgia.
History:
Jiufen was once a very prosperous gold mining town during the Japanese occupation. After World War II when gold mining was discontinued, the town declined rapidly. Till today, you can still see the influence of Japan on her architecture and culture.
Dining & Snacks:
Amei Tea House 阿妹茶楼
A City of Sadness Restaurant 悲情城市餐厅
Xi Meng Ren Sheng Asian Fusion Restaurant 戏梦人生
Zhang Ji Traditional Fish Balls 张记传统鱼丸
Lai Ah Po Yu Yuan赖阿婆芋圆
Ah Gan Yi Yu Yuan阿柑姨芋圆
Must-visit Attractions:
Jiufen Old Street: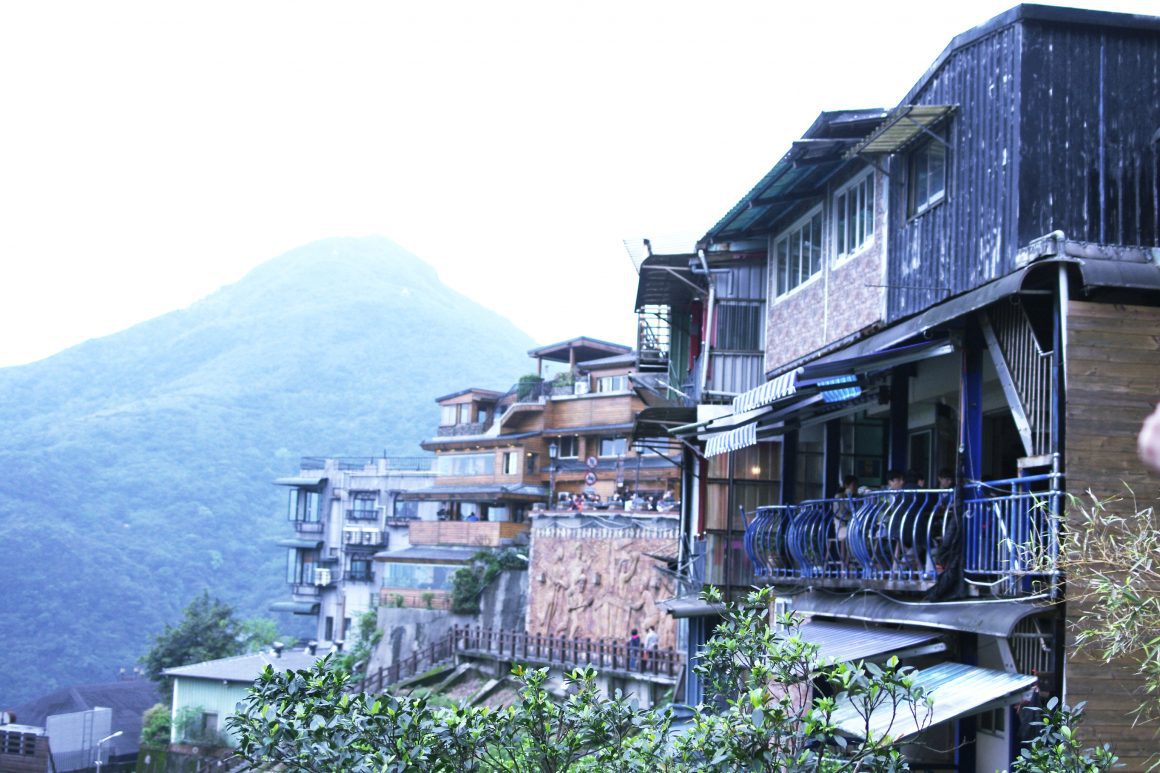 With people moving back to back along the slightly tilt uneven stone road and the street shops selling a variety of traditional food, souvenirs and nostalgia, Jiufen old street is undoubtedly the pulse of Jiufen town. Wandering around, you can feel the simplicity, serenity and vigour of her and subconsciously forget about time, stress or sorrows.
Shengping Theater:
Walking down the Shuiqi road, Shengping Theater is on its left. Though it looks like a very traditional building now, it was the biggest theatre at the time of Japan's occupation. Many movies have been filmed here among which A City of Sadness is the most famous one.
Amei Tea House: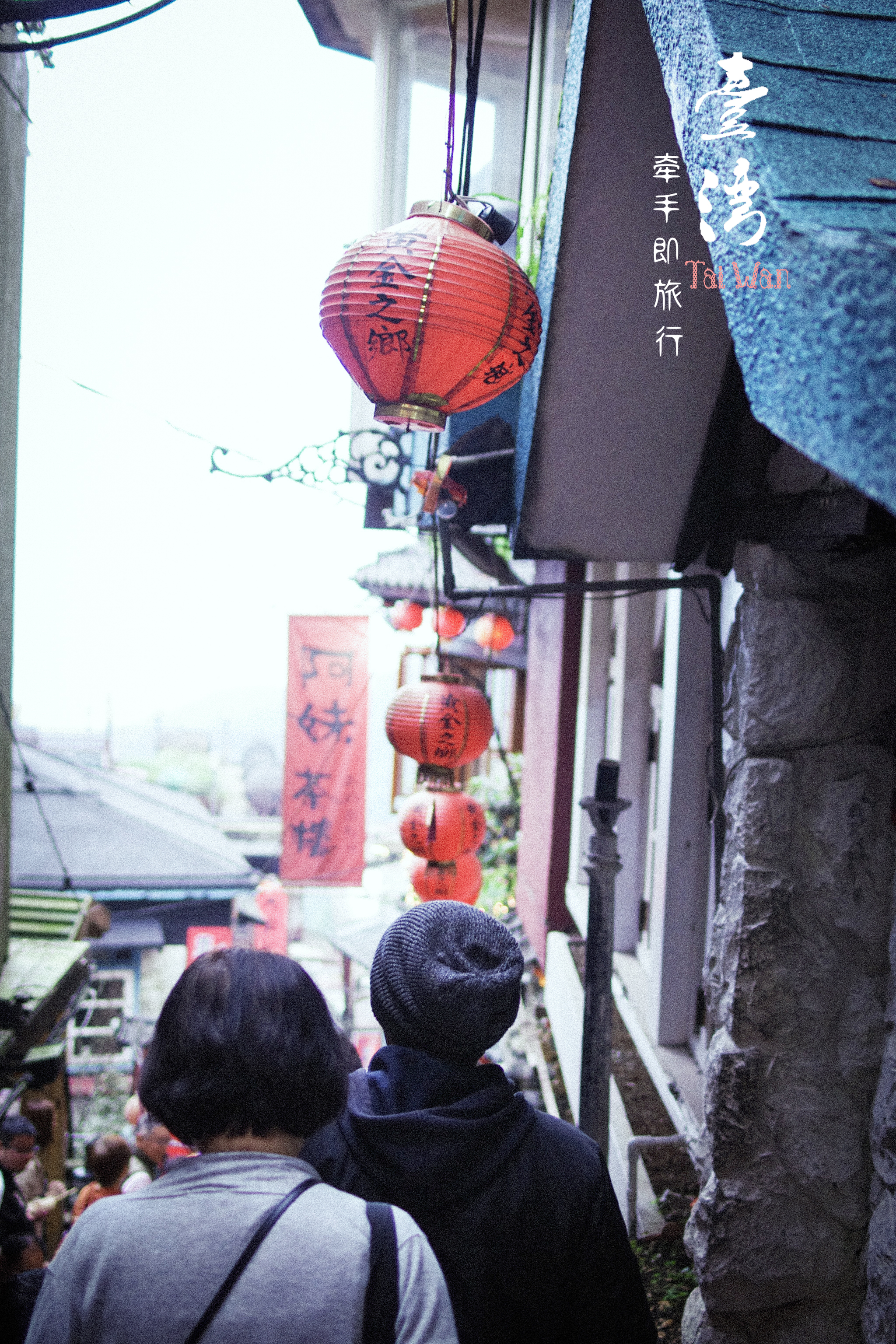 Amei Tea House is said to be the original inspiration of the Yubaba's bathhouse in the animation Spirited Away. That is why Jiufen is one of the favourite destination for Japanese tourists. Amei in Chinese means the smallest daughter. The proprietor wants to have a boy and thus name the third daughter Amei. Made mostly from wood, the Amei Tea House still maintain the Japanese style furniture with red signboard.
Shuqi Street: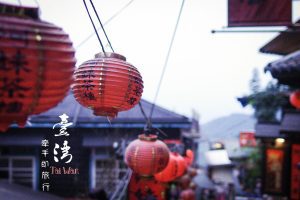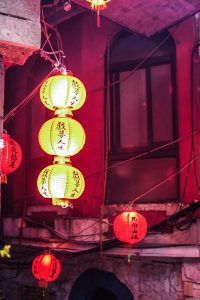 Besides Amei Tea House, there a lot of interesting tea house and restaurants along Shuqi road . It's a narrow slope but it's primitive, pure and thriving.
Jin Gua Shi Gold Museum: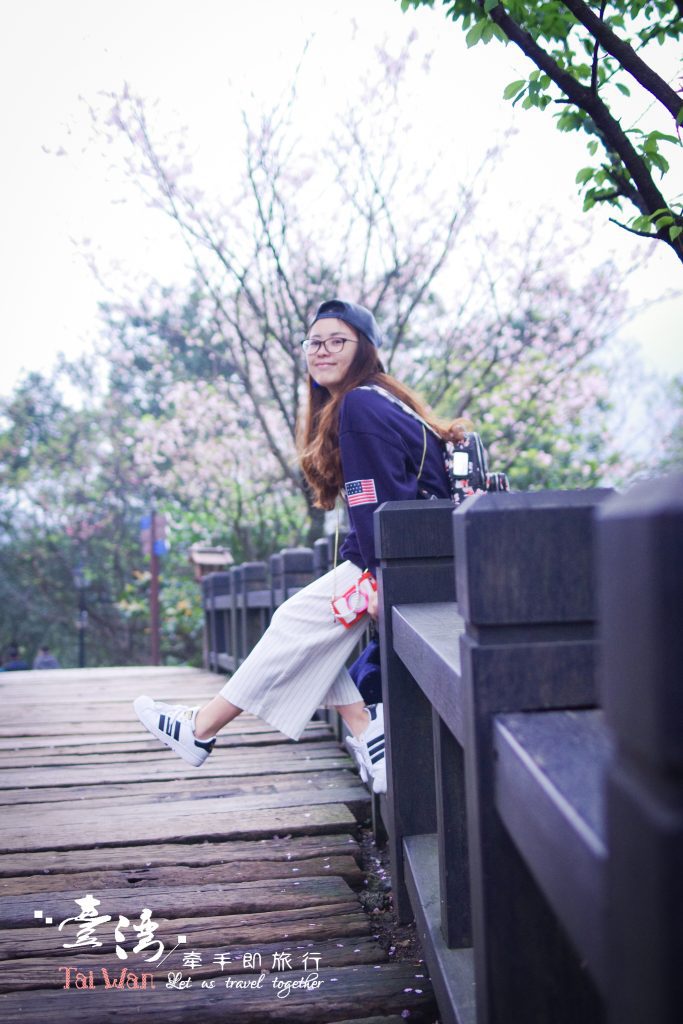 Jin Gua Shi is one stop away from Jiufen. I highly recommend you to visit its Gold Museum which used to be a real gold mining factory at the time of Japan's occupation. Jin Gua Shi is a hokkein for pumpkin. It was named because of a mountain shaped pumpkin. Still, the buildings here are largely influenced by Japanese culture. In spring, the scenery is amazing and you can see flowers blossoms everywhere.
Accommodation:
This is a vintage style hotel located inside Jiufen old street. One plus point for the hotel is that the receptionist is very handsome 🙂 While providing accommodation services, it is also a cafe restaurant. However, the price is pretty expensive considering its facilities. I have booked the cheapest room in the hotel but surprisingly it was so small that we even need to squeeze through the 20cm wide gap to toilet. Nevertheless, the location is good. At least, you do not need to drag your heavy luggage all the way up to the mountain. Note that Jiufen old street is super packed with people!
Recommended visiting hours:
1 day 1 night
Tips:
Shengping Theater has movie screenings before 5pm for free.
If you have many luggages, it is better to book a hotel near the Jiufen old street instead of hotels located in middle of the mountain.
Shops normally closed at 7 pm.
Parking lot is always occupied, self-driving tour is not recommended.
---
Day 3 / Pingxi 平溪
It's day 3 of our taiwan trip! Since both Jiufen and Pingxi need to transit from Ruifang, we decided to visit the two places together in two days (one for each). After a simple and fulfilling breakfast in hotel, we depart for Ruifang from Jiufen. The bus to Ruifang is just on the opposite side of 711. Upon arriving Ruifang, the first thing we go is to store our luggage in the train station.
Storing Luggage
There are two ways you can store your luggage. One is to store it in the luggage house where you need to pay around 80 nt per day. The other is to store in the locker with 20nt /2 hours. Note that the locker only accept coins.
Pingxi Railway Ticket and Timetable
The ticket can be purchased at Ruifang station at 80 nt per person. Before you start your journey, make sure that you get the timetable of the train so that you won't waste time waiting. On average, there will be train every hour at each station.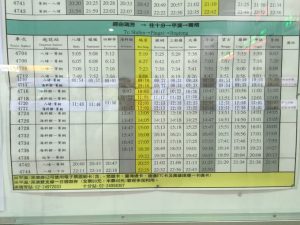 Pingxi line is a popular 'railway' attraction in new Taipei city. It was brought to tourist attention by the movie You are the Apple of My Eyes in which the main actor and actress were releasing a sky lantern in Shifen. As you can see from the ticket above, there are many small stops along the line. Among them, Jingtong, Pingxi,Shifen and Houtong are the most recommended ones.
Jingtong
After about 1 hour journey on the train, we alighted at Jingtong, a town which used to be famous for coal mining. After the government began to import cheap coal, its coal mining industry went on a decline. And now it has somewhat brought back the prestige not because of coal mining but because of the coal mining history and the nostalgic feel. There is an old street that runs through the entire town. Along the street, you can see the famous Hongbao miner's food court (红宝矿工食堂) where you can try the miner's binding meal (100nt), the wooden Jingtong train station which is also one of the Top 100 Historic Century-old Buildings in Taiwan, the Railway Story House and a lot of other stores selling old-fashioned grocery and souvenirs.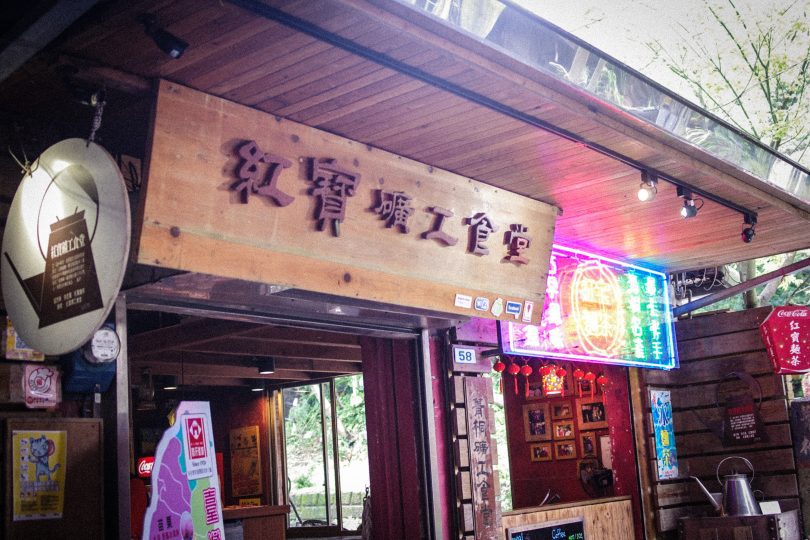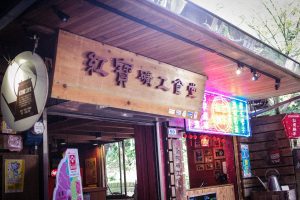 In addition, you can also purchase a bamboo roll (许愿竹) with 40 nt to write down your heartfelt wishes and hang it at Jingtong Train Station. Walking around, I am totally indulged in her unique charm and nostalgic feel and cannot stop taking photos with every little thing of her.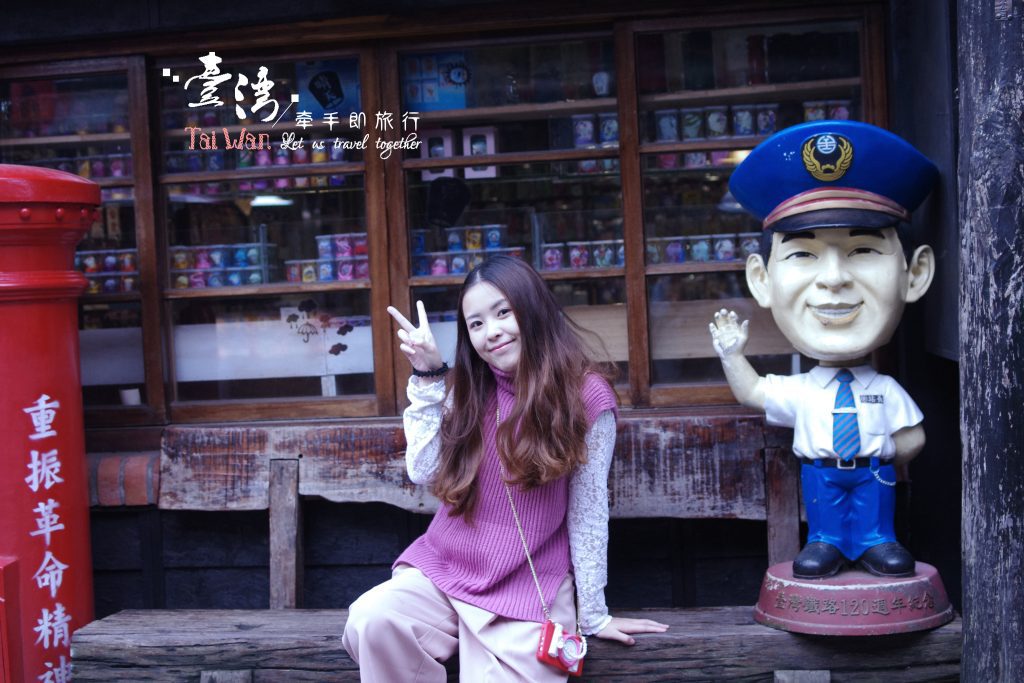 Pingxi
Pingxi is well-knowned for its Sky Lantern's Festival. Every Chinese New Year, there will thousands of Chinese traditional lanterns being released to the sky, like the countless stars dispersed in the universe which lights up the night. It is said that people release sky lantern to signal safety at the time when there are many gangsters.
We went there during off-peak season and thus there were not many visitors. This is actually better for taking a good photo exclusively! There are many stores selling sky lantern than in Pingxi with price varying from 150 nt. Write down your wishes using brush and black ink, release it by lighting up the fire inside and then see it flying up in the sky. Simple and romantic, isn't it?
Shifen
Shifen becomes famous after the movie You are the Apple of My Eyes. Although we went there during off-peak season, the place was still full packed with tourists. People moved back by back and you even could not take a photo properly. Nevertheless it's really a busy and dynamic street selling delicious street food, souvenirs and cafe. Here, there are more stores selling sky lanterns but since it's too crowded, I won't recommend to release the sky lantern here.. In addition, you can also go visit the historical Jingan suspension bridge and Shifen waterfall. Just like Jingtong, Shifen used to be a coal mining town too.
Houtong
Houtong is a small village. It got its name initially for the monkeys found there (Hou means monkey in chinese). Unfortunately now there are no more monkeys any more but instead, this village is famous for cats now. Since 2008, local cat lovers begin to build a warm house for those abandoned cats in Houtong. It is also one of the top 6 places CNN recommend to see cats.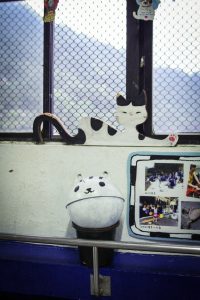 The moment you aligned from the station, you will be amused by the adorable cat figures along the overline bridge. Because of the drizzle, we could not see hundreds of cats, but we do see a lot of adorable cats pleasingly wandering around. With a dedicated shelter, playground and painting wall, it's no doubt that those cats enjoyed their life like carefree princesses. In addition, the view from the cat village is also amazing especially after rain.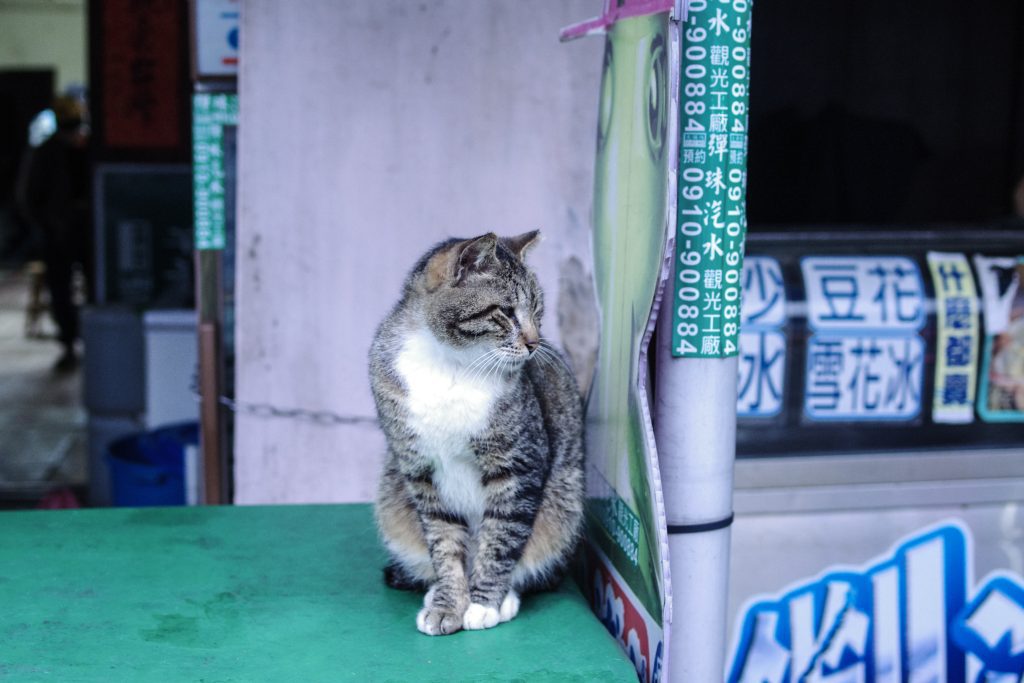 Tips & Travel Hacks For PingXi Attraction:
Visit Pingxi on weekdays when it's not that crowded.
Begin the journey with the last stop Jingtong all the way back to Houdong which can help avoid crowd.
Have your lunch at Jingtong or Shifen. For stations where you will have lunch, plan 2 hours' stay and for the other stations one hour is enough.
Release sky lantern in Pingxi rather than Shifen during off-peak season to avoid crowd
The recommend time to visit Pingxi line is at least 8 hours round trip from Taipei.
Do remember to store your luggage at Ruifang train station instead of dragging it all the way.
---
Day 4 / Tamsui 淡水
We came back from Ruifang station and stayed in Hotel Midtown Richardson in Taipei on the third night. Early morning of the next day, we set off for our one-day trip in Tamsui.
If I would to describe Tamsui, I will say that it is a book with different keywords – Jay Chou's movies, Fisherman's Wharf, beautiful sunset and cherry blossoms. Tamsui is an adorable small town that used to be an important business harbour. Though the sight of ships navigating in hustle is no longer viewable, the stories of the past are still engraved in the exotic buildings along the old streets.
Transportation
Tamsui is at the end of the red line. From Xi Men Ding to Tamsui, the journey takes around 1 hour. During the journey, you will pass by several famous tourism stations. If time allows, we suggest you visit Yangming Mount and Beitou where they are famous for natural hot spring.
Travel Route and Attractions
Riverside Park河滨公园
One of the recommended way to travel around Tamsui is cycling. There are bike rental service available (100nt -200nt / day) in the Riverside Park where you can also enjoy pleasant sea breeze while strolling. As we were famished, we decided to go find a restaurant first.
Old Street 淡水老街
The famous old street is just nearby – walkable distance. The street reminds me of Hong Kong where there are also a lot of small shops and stalls selling a large variety of stuffs from street food to clothes.
Mackay Street 马偕街
At just the other side of the old street, you can find the Mackay Street. It's an old street where the buildings were all made up of red bricks. Sometimes, you may also find some couples having their wedding photos shoot there.
Fort Santo Domingo 红毛城
Walking further, Fort Santo Domingo is somewhere in a middle of a hill. It's the most important historical site in Tamsui with around 300 years of history. From here, you can see an amazing overview of the entire Tamsui city.
Aletheia University真理大学
Aletheia University is beside Fort Santo Domingo. The campus is open publicly for tourists.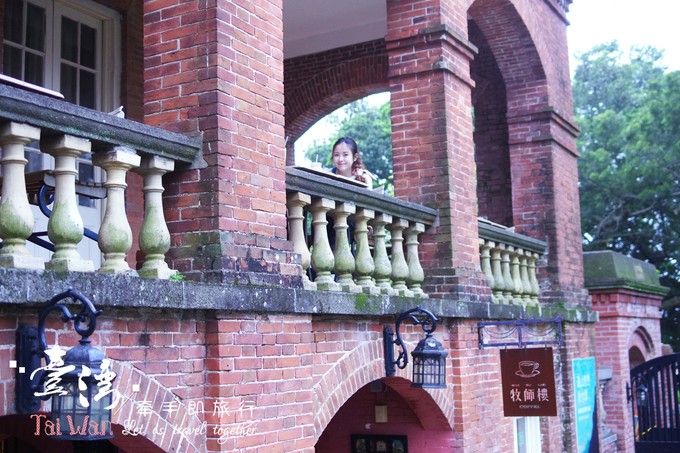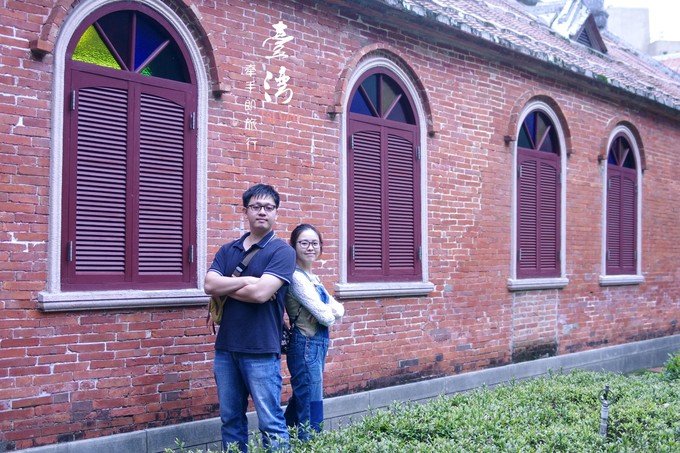 Fisherman's Wharf 渔人码头
It is said if you did not go to Fisherman's Wharf, you cannot say you have gone to Tamsui. It's the most famous tourist attraction in Tamsui. This is so true after I saw the beautiful scenery there. It is slightly further than the other attractions in the cluster. We took the "red 26 bus" to the final destination, which took around 20 mins. Although we are not lucky enough to see the sunset, we are very satisfied with its peaceful pace and magnificent view.
Other places you may consider visiting: Danjiang High School 淡江中学 (Famous scene in Jay Chow's movie), Tianyuan Palace天元宫 (in Spring, can see cherry blossoms)
Local Food
Abura-age: a deep fried tofu
Ah ma egg: spiced corned egg
Tips
It's recommended to plan your route in advance and decide whether to visit by foot or bicycle.
The recommended visiting time is around 1 day.
During March, the weather is quite cool. Do bring an outfit in case its windy!
---
Day 5, 6, 7 / Kenting
After saying goodbye to Taipei, we headed toward the south of Taiwan – Kenting which is located in Hengchun Peninsula of Pingtung County. Like others, I am most impressed by its beautiful beach and tropical climate although it's also very famous for water sports and is a paradise of leisure and fun.
How to get to Kenting from Taipei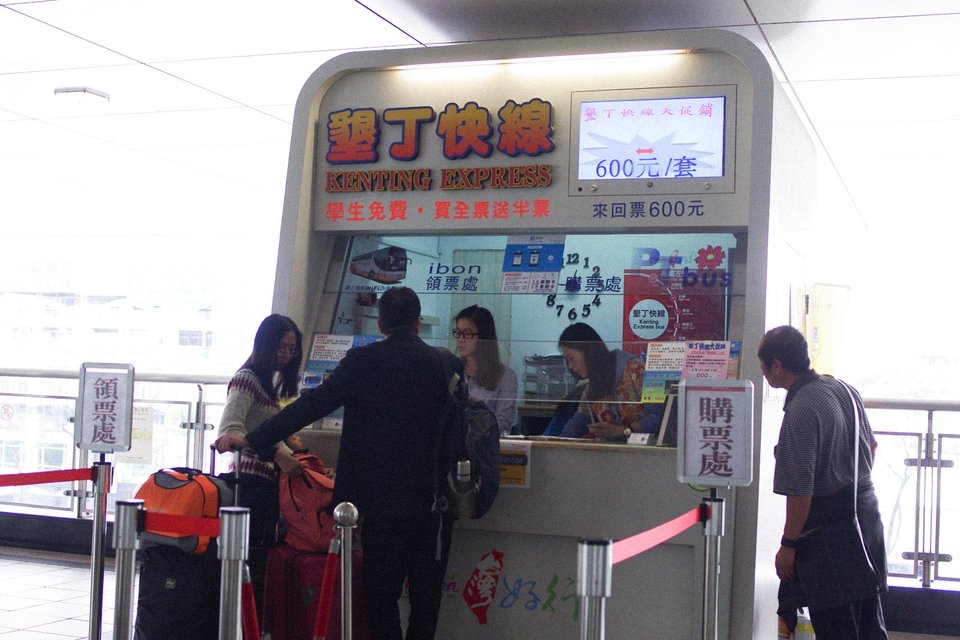 To get to Kenting, take a train to Zuoying(Kaohsiung) from Taipei train station which is about a two hours journey. Then, buy the bus tickets from Zuoying ticket counter to Kenting. You can finally reach Kenting main street in around 2 hours time. The round trip bus ticket cost only 600 NT.
You can book your train ticket here at http://www.thsrc.com.tw. Remember to book early to get the early bird discount which can be up to 35%! The price is around 1,450 NT.
Accommodation
There are many Minsu 民宿 in Kenting. 民宿 refers to hotels opened by locals. You can book it via Booking, Agoda, Airbnb as well as Chinese websites dedicated for Minsu. For more details on booking hotel, please refer to this post.
In Kenting, we stayed in Greek Style Hotel. You can find details here.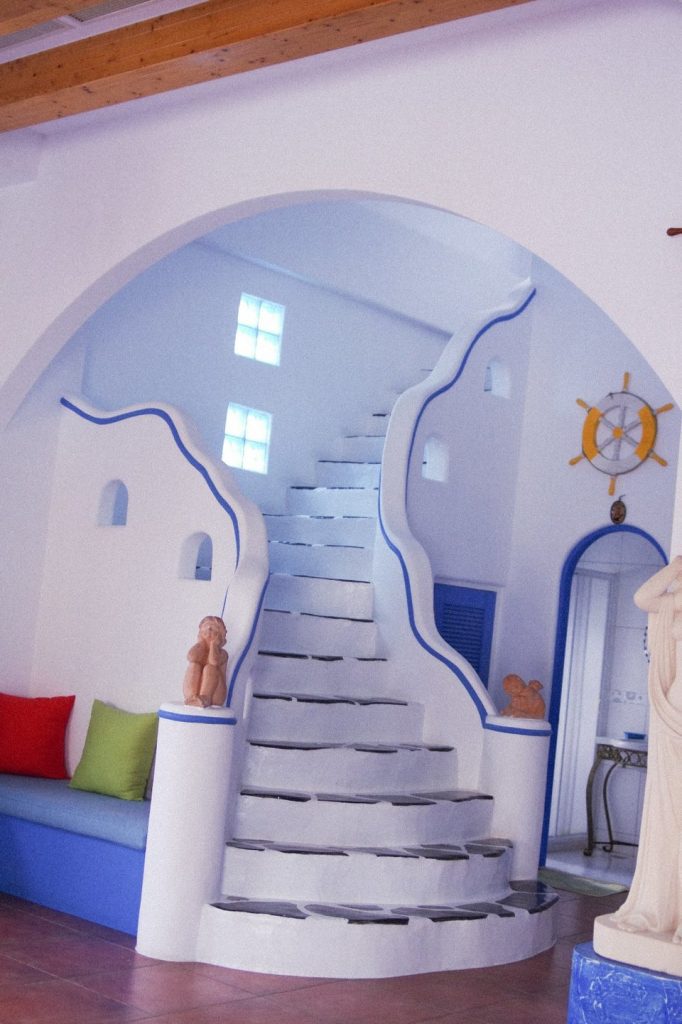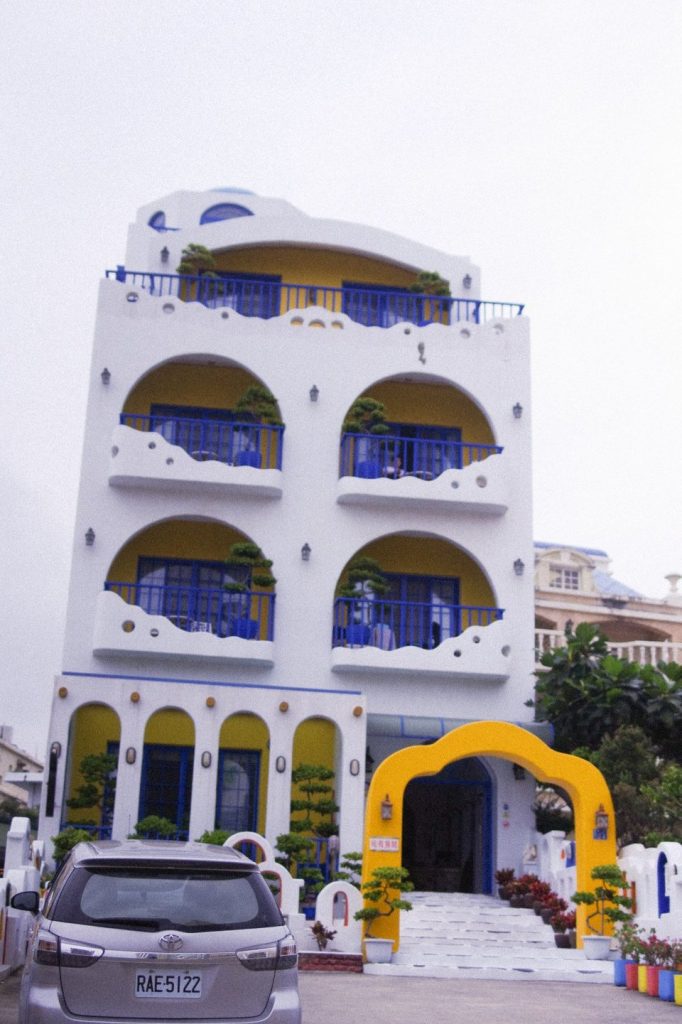 What to do
Kenting main street
Getting off the bus, the first thing we saw is Kenting main street. It is such a lovely town and you can see shops at both sides with various colourful eye-catching signboard. Many Minsu are also located near the main street, there are supermarkets, water-sports shop, restaurant and anything you can think of.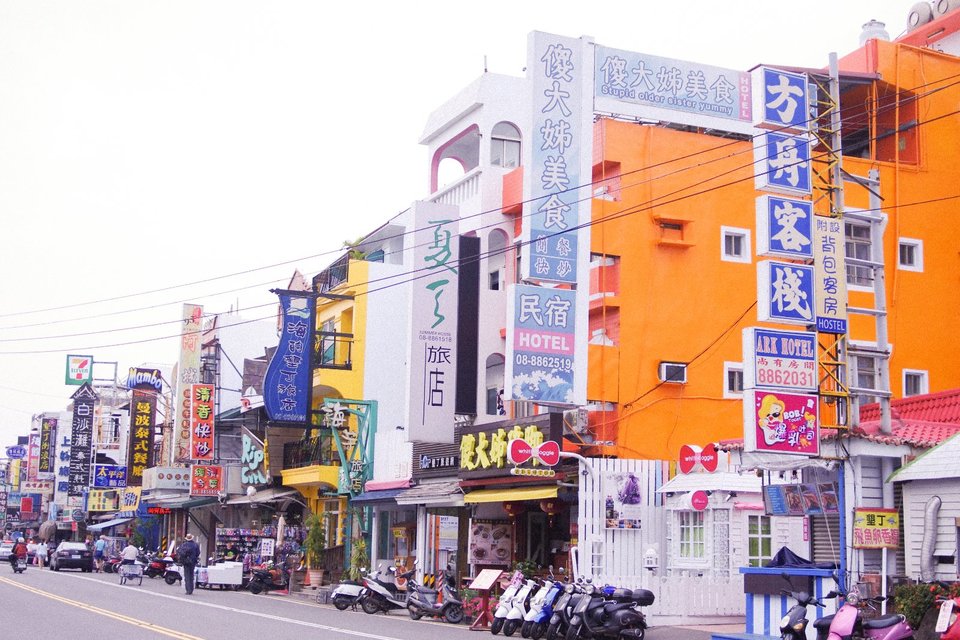 Night Market
Compared to daytime, the Kenting main street is more lively due to their famous night market. The colourful illumination, interesting selling preach and bustling crowd all make the town feels like it never sleep.
Cafe hopping
If you enjoy slow-paced travelling, we do recommend you to spend more time exploring the interesting shops here, particularly chilling out in cafes. We tried one cafe named J Cafe which is said to be started by a big fan of Jay Chow. There is another interesting cafe called On the table – Industrialised interior design style. They serve good coffee too!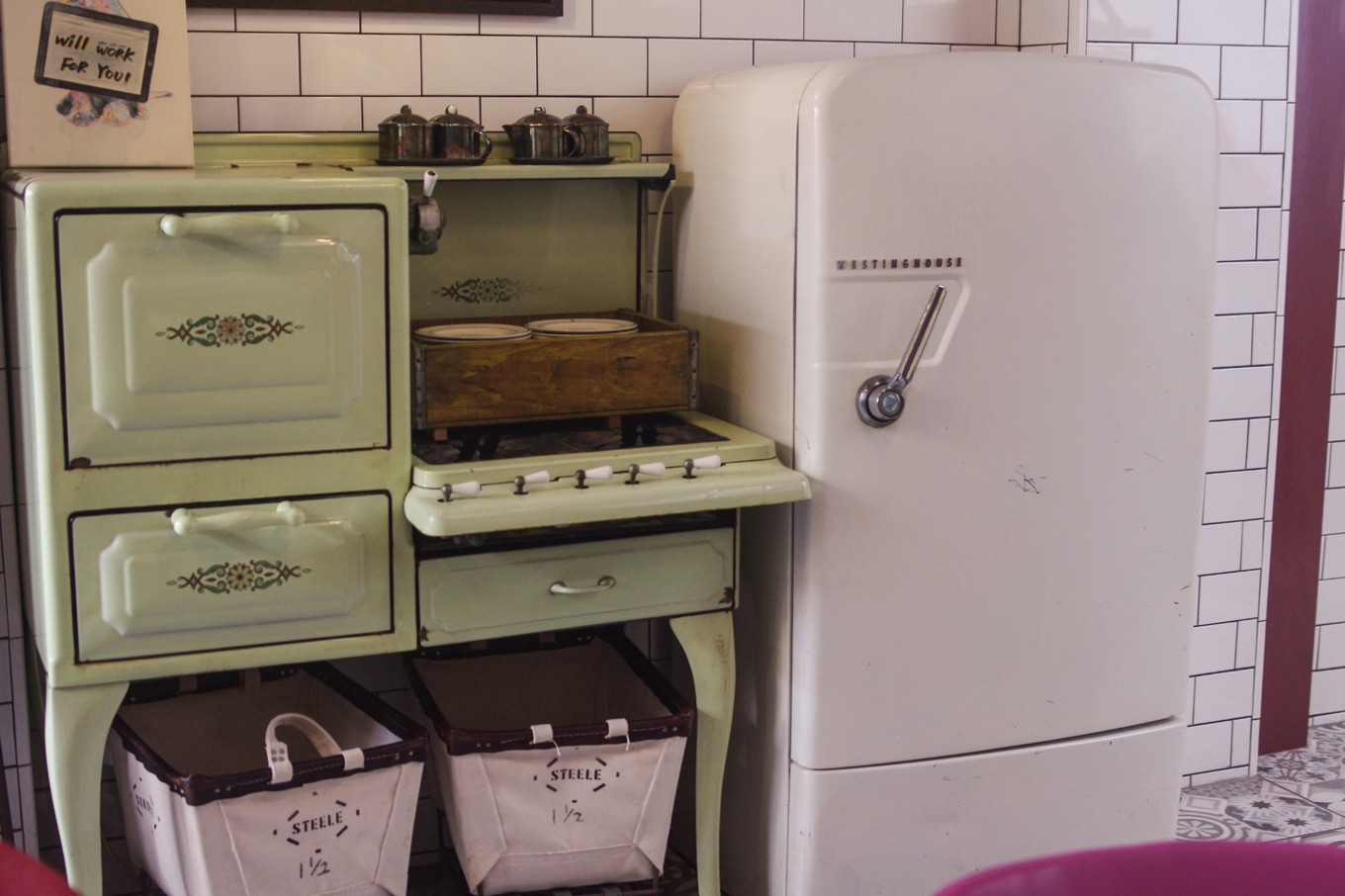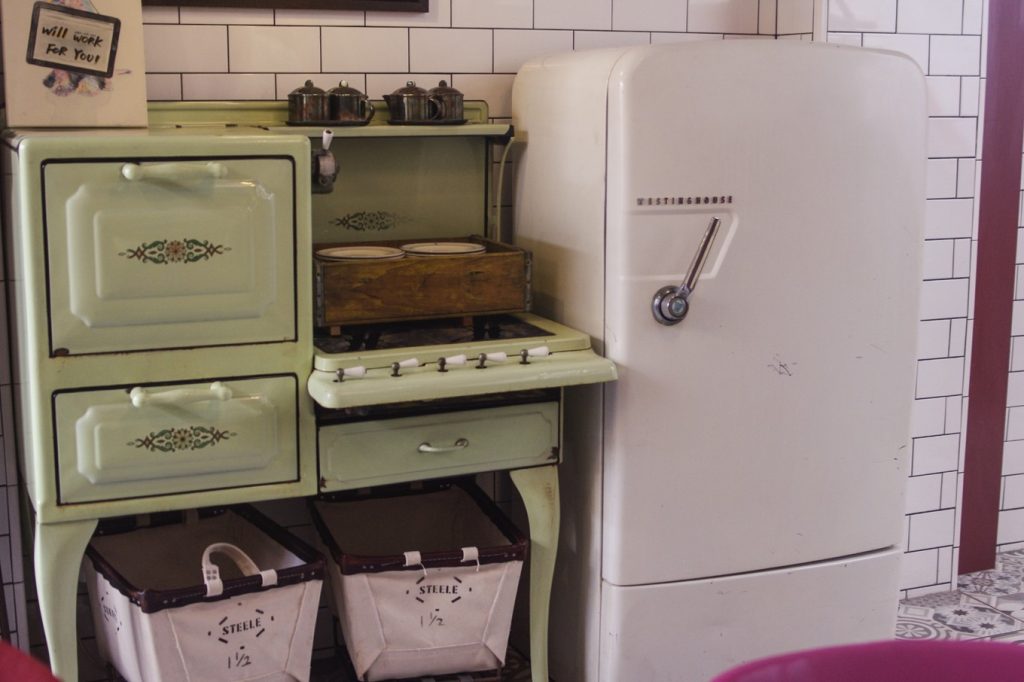 Hike in grassy meadows
There are many nature reserves and parks in Kenting. The most famous is Kenting National Park. For Kenting National Park, you will have to book your ticket in advance. You can book at here.
Enjoy the beach and admire the roaring wave
No matter you love water sports or not, the most popular attraction of Kenting is always the beach and sea. Whether you hire a taxi or ride a motorbike along the ocean road, you can feel the power and vitality of the sea. When you are tired, get off the vehicle and order a cocktail in a beach bar where beautiful bikini girls walking back and forth. Undoubtedly there are many interesting water sports as you can imagine.
Recommended attractions:
Longpan park, the southernmost point of Taiwan, The Cape Eluanbi, South Bay, Sand Island, Feng Chuisha, Jialeshuei scenic garden
Explore the movie scene
The famous movie Life of Pi was shoot in white sands. There are many Taiwanese movies took their scenes here too. The most famous one is Cape No. 7. You can find the souvenir shop of it at Hengchun No. 90, Guangming Rd.
Kenting Tips
Best time to visit Kenting is April, March, October and November.
Recommended visiting length is 2-4 days.
Protect yourself from sun burn.
You can either hire a taxi, sharing a car or ride motorcycle to visit all attractions in Kenting. But do remember to put safety in the first place. If you don't have a car/motorbike license, better not to risk life.
March is rainy. Do remember to bring along your umbrella or rain coat.
July to August is its summer. At that time, it will not only be hot but there are high chance of Typhoon too.
---
Day 8 / Kaohsiung 高雄
Our last day in Taiwan was in Kaohsiung where we would fly back to Singapore directly. Alternatively, most people would also take the train back to Taipei (which is around 2-3 hours) if they bought round trip tickets from Taipei.
About Kaohsiung
Kaohsiung is the largest municipality southern-western Taiwan and busiest port in Taiwan. Compared to other tourists cities, Kaohsiung is more known for its industrialization and commercialization. Nevertheless, there are plenty of places that tourists are recommended to visit.
What to See
Dream Mall – Kaohsiung Eye
Luckily, our last day was a great sunny day. We arrived in Kaixuan station at around 11 am. Taking exit 1, it is only 10 min walk to Dream Mall. Alternatively, you can also take exit 3 and wait for the shuttle bus to the mall. Dream Mall is the largest shopping mall in Taiwan. We were so excited to see the glittering array of shops and decided to have our lunch here first.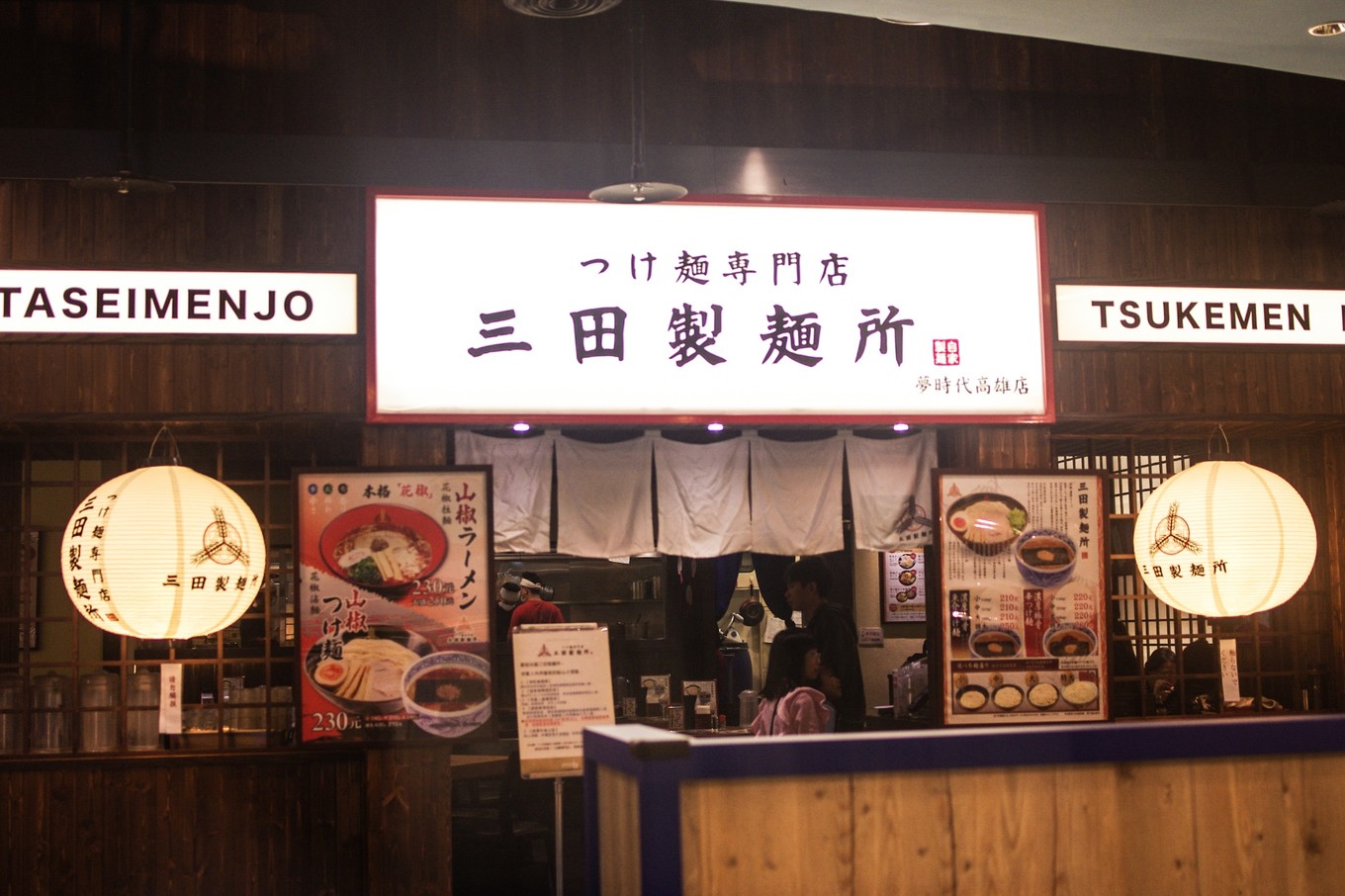 The Kaohsiung eye is at the top of the mega shopping mall. Actually, it is more of a playground for kids. This place makes us feel like going back to childhood. Note: The view might looks very different in the night.
The Dome of Light
Getting back to the Formosa station, we then commuted to Sizihwan station. The Formosa station is very famous for its stunning Dome of Light, which earned the status of the second most beautiful train station in the world. I guess nobody will miss this when visiting Kaohsiung.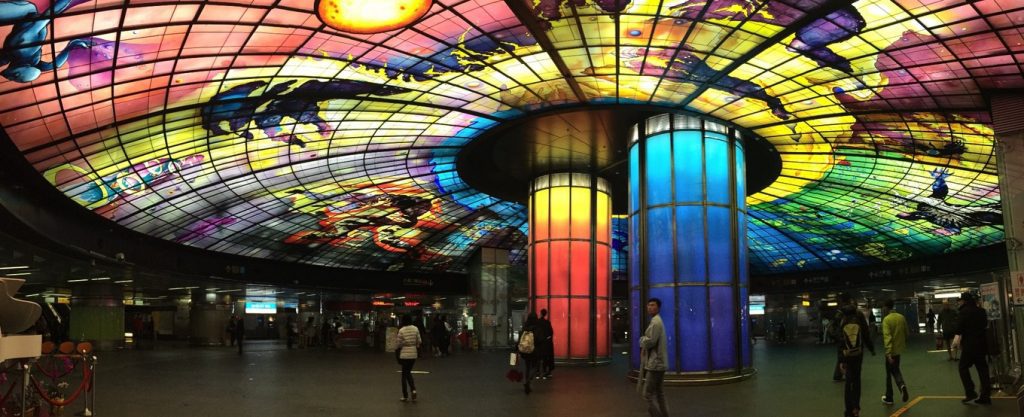 Takao Railway Museum
The museum descends from the Kaohsiung Harbor Train Station, which was built during the Japanese period (Wikipedia). Its just 5 mins walk from the Sizihwan station. I found this museum a good place for photo taking as there are a lot of old trains and railways that would teleport you back to the old days. People here are not only tourists but also local residents who spent their weekends here by flying a kite or having a picnic. No entry fee is required.
Pier 2 Art District.
Another place we recommend you to visit is the Pier 2 Art District. The art district spans over the area of a former train station and shipping pier and is visited by locals for strolls in the park or picnics on the meadow (Wikitravel). It's a place very like the Redtory in Guangzhou with a lot of creativities and innovation.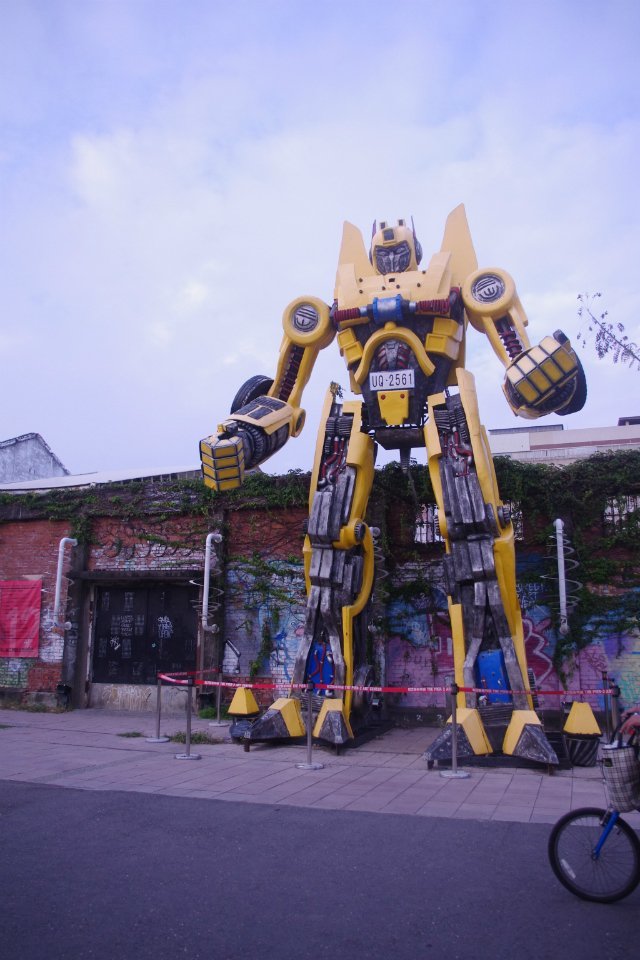 Sizihwan
Getting out of the museum, we took a taxi to Siziwan Park which costs around 80NT. Located on the west of Kaohsiung City, Siziwan (Sizih Bay) is a sandy beach offering magnificent views of nature. Here you can also visit Former British Consulate at Takao. The sunset at Siziwan is one of the most beautiful views in Kaohsiung but due to time constraint, we missed it.