If you are looking for a holiday destination that will help you escape from the large crowds and hustle and bustle of a big city then Kenting is the right place for you. Situated at the Southern tip of Taiwan Island, Kenting is a small town with a relaxing atmosphere and a breath of fresh air. And while this place is well known for its infamous national park and white sandy beaches, there are also plenty of other things to do in Kenting. In fact, a visit here will expose you to several weird natural phenomenons, stretched-out seaside cliffs, lush tropical forests, and beautiful old settlements. In this post, we will explore the top things to do in Kenting to help you make the most of your visit to this tropical wonderland.
Wander around Eluanbi lighthouse
Also referred to as "The Light of East Asia", this is surprisingly one of the few still-standing fortified lighthouses in the world. Up to this day, this lighthouse is armed and you might even spot a few gun holes in its walls. If you wish to learn more about this lighthouse, our dream will be made possible with the little museum which is filled with old photographs and several other memorabilia.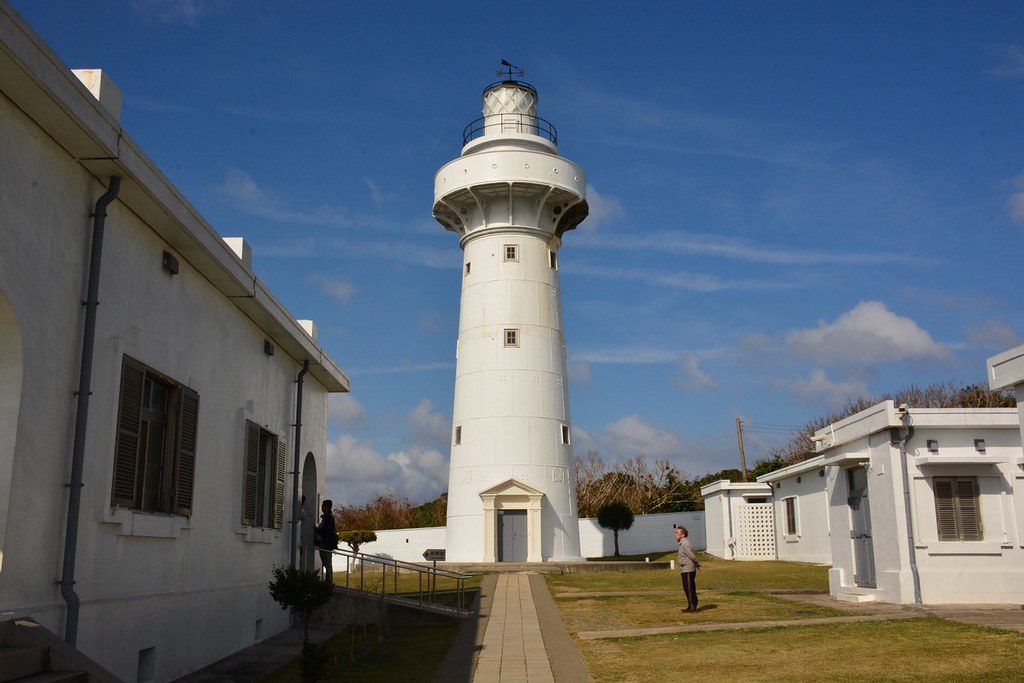 ---
Take photos at Chuanfan rock
Thanks to its colorful architecture and iconic landmarks like the Chuanfan rock, Chuanfanshi is definitely another must visit place in Kenting. Remember to come here with your photographs so that you can take beautiful pictures at the famous scenic limestone rock resembling a sailboat setting sail.
---
See the southernmost point of Taiwan
While in the Eluanbi Lighthouse, don't forget to head over to the southernmost point of Taiwan which will be just a few minutes away. You will walk over a 1500-meters long footpath before you finally reach a neat little structure that signifies you have reached the exact point. From there, you will be able to have incredible ocean views.
---
Relax at Jialeshui Scenic Area
With a strong but rather comfortable wind from the Pacific ocean and awe-inspiring coastline, Jia le Shui is one of the most relaxing places in Kenting. Well known for its unique rock formations, you will be able to spot different shapes of rock formations like sea frog stones, honeycomb rocks, and rabbit stones all formed due to continuous erosion.
---
Visit the National Museum of Marine Biology
Located near the coast is Taiwan's largest marine museum, The National Museum of Marine Biology and Aquarium. This vast attraction is in fact divided into 3 areas which include the Waters of Taiwan, the Waters of the World, and the Coral Kingdom Pavilion. If you are lucky enough, you may spot a beluga and even get the opportunity to feed the marine life by yourself.
---
Relax and chill at one of the beaches
Taiwan being an island, you can expect to find very long stretches of white sandy beaches. And Kenting takes pride in having some of the most beautiful beaches in the county like the famous Wanlitong Beach, Baisha Beach and Xiaowan Beach. Kenting beaches makes for a very popular spot for enjoying water sports such as jet skiing, snorkeling, and tube rides.
---
Camp at the Rock Garden Campground
While this attraction is only half an hour drive from the main Kenting area, when you finally reach here you will feel like you are in a totally new country. For the best experience, we recommend that you rent out a canvas hut which will come with a mattress, a lamp, a fan, and openings that are lined with mosquito nets.
---
Marvel at the Maobitou ocean views
Sitting on the southeastern part of the Hengchun Peninsula is Maobitou, a place that is famous for its unique "crouching cat" rock formation. This place also offers brilliant ocean views especially very early in the morning before crowds gather around it. In addition, you will get the opportunity to view various unique natural landforms including caves and coral reefs.
Visit Kenting Night Market
Whether you are a foodie traveler or just looking for a souvenir to buy, this is a must visit place in Kenting. In this night market, you will find a never-ending stretch of food stalls, clothes stalls, and shops selling a wide variety of other local items.
---
Enjoy sippers at a Truck bar
One of the most unique attraction in this place is it's quirky and conveniently placed roadside truck bars. These bars are decorated with amazing cocktail lists and unique bright shiny lights that are complemented with thumping music.
---
Head to the harbor
Unlike most harbors in Taiwan, this harbor is a great place to stroll around and take great instagrammable photos in Kenting. Here, you will have wonderful views of numerous fishing boats which you can capture with your camera or just watch as they come and go. You can also engage in various water sports like snorkeling, diving, and boat rides.
---
Go sightseeing around the city on a bike
One of the best ways to get around Kenting is by renting a scooter or bike, probably in an afternoon. This will give you the luxury to enjoy the various unique attractions in the city at your own pace. You can start around the old commercial, pass through the four ancient gates and the Monkey Cave, and then go all the way to the west coast of Kenting.
---
FAQs on Top things to do in Kenting
What are the must-visit attractions in Kenting?
Must-visit attractions in Kenting include Kenting National Park, Sheding Nature Park, Eluanbi Lighthouse, and Maobitou Scenic Area.
What are the best beaches to visit in Kenting for swimming and water activities?
Baisha Beach and Xiaowan Beach are two of the best beaches in Kenting, perfect for swimming and various water activities.
Are there any hiking trails in Kenting National Park, and which ones are recommended?
Yes, Kenting National Park offers several hiking trails. Recommended ones include Sheding Nature Park and the trail to the Eluanbi Lighthouse for stunning views.
What water sports and activities can I enjoy in Kenting?
Kenting offers water sports such as snorkeling, surfing, jet skiing, and scuba diving to explore its vibrant underwater world.
What cultural experiences can I have in Kenting, apart from its natural beauty?
Explore the Hengchun Old Town, Chuhuo Special Scenic Area, and learn about Taiwan's history and natural phenomena.
Where can I find the best local cuisine and street food in Kenting?
The Kenting Night Market is the place to go for trying the best local cuisine and street food, including oyster omelets and grilled seafood.
Are there any wildlife or nature reserves to explore in Kenting?
Yes, you can spot unique wildlife like the Formosan rock macaque at Sheding Nature Park, and the park is home to diverse bird species for birdwatchers.
What are some popular night market options in Kenting for shopping and dining?
The Kenting Night Market is the most popular spot for shopping and dining, offering a wide range of local products and delicious street food.
Are there adventure activities like paragliding or ATV rides available in Kenting?
Yes, Kenting offers adventure activities like paragliding, ATV rides, ziplining, and rock climbing for thrill-seekers.
How can I best capture the stunning sunsets in Kenting?
To capture the breathtaking Kenting sunsets, head to Maobitou Scenic Area, where you can witness the sun setting over the picturesque landscape.
---
Conclusion
Kenting is a destination that caters to all kinds of travelers, whether you seek adventure, relaxation, or cultural exploration. With its stunning natural beauty, rich heritage, and a wide array of activities, Kenting promises an unforgettable adventure. So, pack your bags, follow this guide, and get ready to discover the best of Kenting!