Kuala Lumpur is one of the fastest growing cities in South East Asia and the capital of Malaysia. Being the most populous city in Malaysia, it is evenly spread over more than 200 square kilometers and is the main center for Malaysia's political, economic, and business events. Tourism being the central focus in the city, it is likely the first possible place that tourists who visit Malaysia land on. Many people visit KL thanks to its huge variety of attractions for tourists to choose from. These ranges from ancient temples and mosques that reflect the diversity of KL to ethnic foods and architecture that gives a perfect blend of the East and the West. Since there are so many things to do in KL, here is an overview of the top 20 things to do in Kuala Lumpur.
Petronas Twin Towers
Strategically located in the heart of KL city, the Petronas Twin Towers are one of the best places to visit in Kuala Lumpur. Being the world's tallest architectural pieces, the two 88 storey towers have been visited by millions of people from all over the world. The towers are the headquarters of Petronas which is Malaysia's national petroleum company.
Zoo Negara
With the largest collection of animals in the whole of Malaysia, the National Zoo is a must visit place while in Kuala Lumpur. What makes this place even more special is its wide range of Asian rainforest wildlife that is essentially unique to this part of the world.
Berjaya Times Square
Berjaya Times Square is the biggest indoor theme park in the entire country of Malaysia. What makes the Berjaya Times Square unique is that it vigilantly combines a shopping mall and a theme park. The place is filled with lots of family friendly activities with the mall being a popular inexpensive joint for food and shopping.
Aquaria KLCC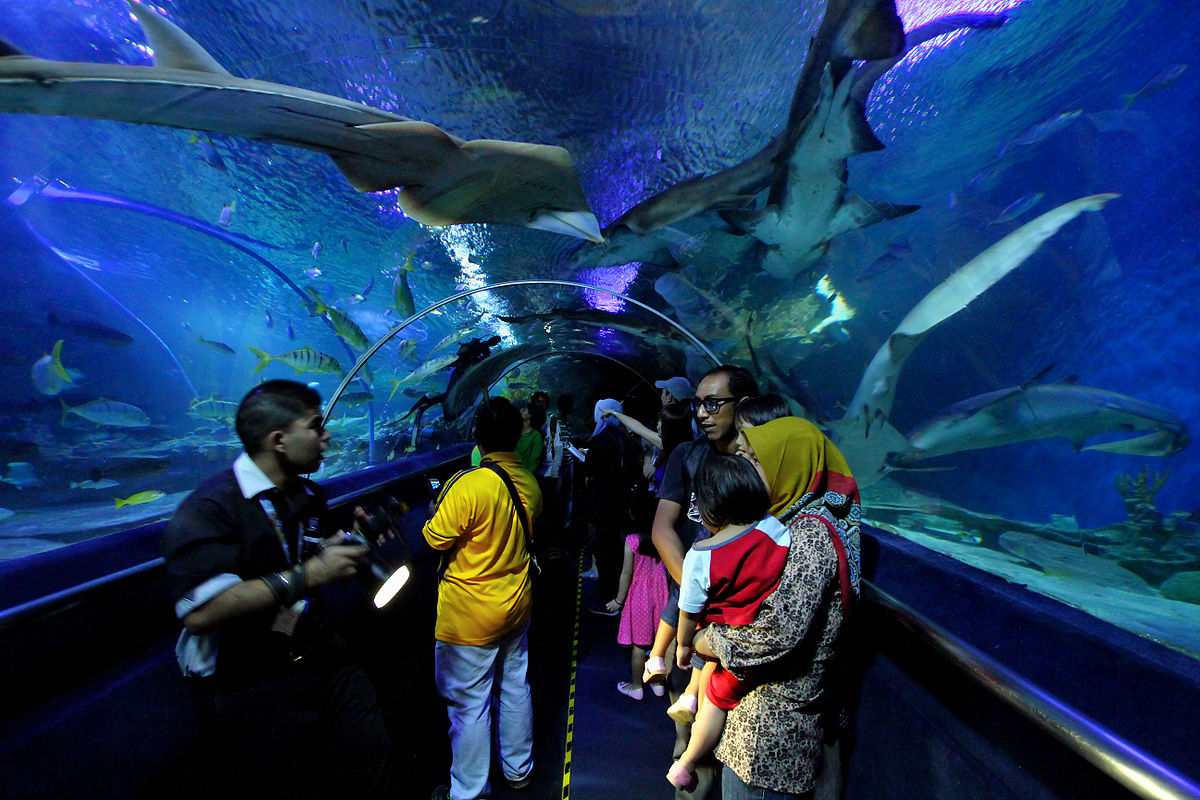 With an oceanarium holding more than 5000 exhibits of marine life, Aquaria KLCC is arguably the world's largest aquarium. The oceanarium features a 90 meter long tunnel that is transparent showcasing a wide range of sea creatures including scary tiger sharks, turtles, bright coral fishes, stingrays, lethal sea snakes, blue rays, and seahorses.
Chinatown
Located in the heart of the city, Chinatown is one place that never sleeps in Kl. The place is always filled with hustle and bustles and if you are hunting for huge bargains on products, the place is popularly known as the Bargain Hunter's Paradise. Here, you will find everything you want especially at night when the place turns into a lively and vibrant night market.
Segway Ride in the Lake Gardens
The Segway ride is without a doubt the most famous eco-friendly rides of the city. The Segway ride takes visitors to several national parks of city including a visit to the Butterfly Park, Bird Park, and Tun Abdul Razak Heritage Park. The whole ride is fun-filled and is a favorite among many tourists visiting Kuala Lumpur.
Sultan Abdul Samad Building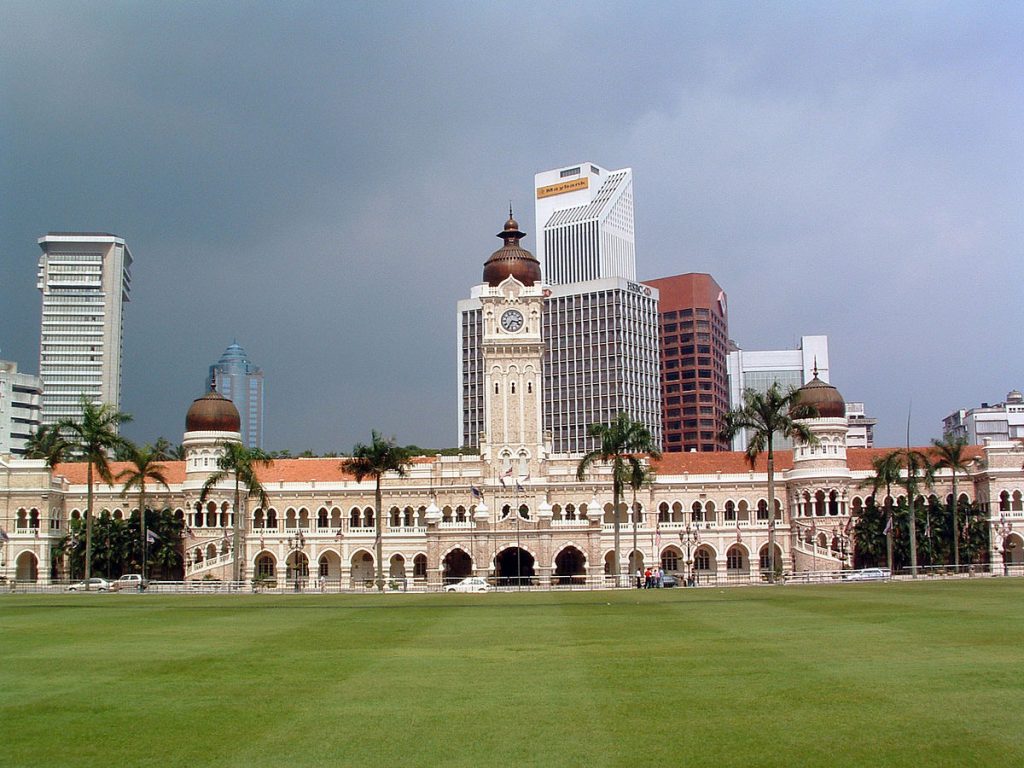 The Sultan Abdul Samad Building is located just opposite Dataran Merdeka. This historical landmark was built in the ancient Mughal architecture technique during the 19th century. Today, it is a very important building in Malaysia that with many offices of the Malaysian Government located here.
Helicopter Tour
If you want to totally experience KL's beautiful scenery from a bird's eye view then helicopter tour is where you will need to be. As you cruise the skies in a helicopter with a well-trained pilot, you will be able to have amazing views of the city and all its surroundings.
Butterfly Park
Being the largest butterfly garden in the whole world, Butterfly Park is another must visit place in Kuala Lumpur. Here, you will see all kinds of butterflies dancing nonchalantly amidst beautifully scented flowering vines. The garden is spread over 80,000 square feet and houses more than 5,000 butterflies and exotic plants including butterfly-host plants and ferns.
Sunway Lagoon Theme Park Rides
If you are one of those people who are thrilled by water rides, this is the best place to visit. Spread over more than 80 acres of land, this theme park holds the largest man made surf beach in the world. Having five different zones, you can be sure that you will spend quality time here with your loved ones.
Batu Caves
Located in Malaysia's Selangor region, Batu Caves has one of the most famous Hindu shrines in the world. Thousands of tourists visit this caves every year since it is also a religious site. This area has a large number of caves which provide home to a wide variety of animal and insect species.
Petaling Street
A large number of tourists who visit Kuala Lumpur head over to Petaling Street to have a taste of the wide variety of Malaysian traditional foods here and also buy cost friendly souvenirs. The locals also love this place since it has great bargains on fashion items, accessories, and electronic gadgets.
SimFlightKL
If you have always dream of being a pilot then you can have your dream come true in SimFlightKL. Here, you will be exposed to that amazing pilot experience thanks to their modern Airbus A320 and Boeing 737 simulators.
Jalan Alor
Famous for its nightlife, Jalan Alor is one of the most visited tourist attractions in the city. Housing a hundreds of seafood restaurants and hawker stalls, the street is preferred by most tourists in Kuala Lumpur for food. In fact, the hawker stalls here are the city's most popular food joint. The food variety here is so huge that you can get everything ranging from desserts to barbecued meats.
Central Market
If you are looking for a perfect place to shop in KL then you can head over to Central Market. Whether you are looking for a souvenir to take back home or love collecting antiques, you cannot afford to miss the wide range of collection at Central market. Moreover, the market serves as a platform where budding artists display their art pieces.
Islamic Arts Museum
Opened to the public in the year 1998, the Islamic Arts Museum is the largest Islamic Art Museum in the whole of Southeast Asia. The museum is situated at the heart of the city in Perdana Botanical Garden and houses thousands of artifacts which shed light on the World of Islam.
Kuala Lumpur Tower
Kuala Lumpur tower is the world's 7th tallest-freestanding tower and a definitely must visit in KL. The tower features a revolving restaurant 282 meters high while also acting as a base jump centre, a communications tower, and an Islamic astronomy observatory.
Pavilion
The Pavilion is exactly where to head to for the ultimate shopping and entertainment experience. Strategically located in the shopping and entertainment and district of Bukit Bintang, this is a multi-storey complex that houses more than 450 retail outlets. The shops here offer the latest fashion wear labels, home furnishings, entertainment, food courts, and there is even a cinema.
Thean Hou Temple
Dating back to the days when the Chinese made KL their home, the Thean Hou temple is undeniably the largest and oldest Buddhist temple in the whole of Southeast Asia. The temple was built as a shrine to the Goddess of Mercy, Guan Yin, and up to date it still acts as a major place of worship.
Kuala Lumpur City Gallery
If you are looking to know all the history about Kuala Lumpur then this small tourist center will help you achieve that. The gallery offers free maps and dioramas as well as guided walking and bicycle tours for those who need some company as they go around town.