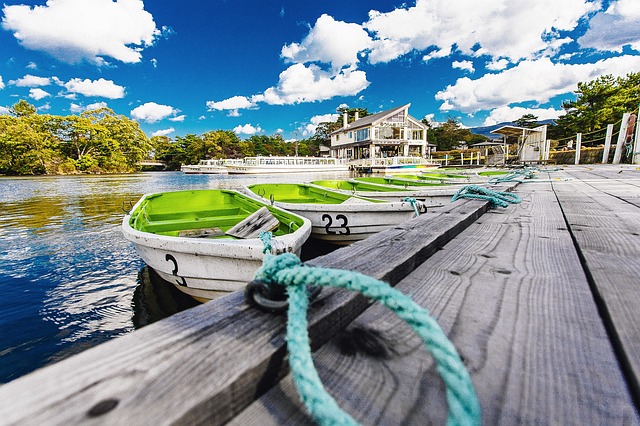 Are you planning to travel to Hokkaido during the winter season? Hokkaido, the most northern part of Japan, is an amazingly beautiful place to visit. Being much cooler than the mainland, the area comes truly alive during the winter which is in fact, the most beautiful time of the year to visit the place. This is when the place is busiest and shines with fascinating sights your eyes will ever see. People from all over the world flock here to enjoy its world-famous ski-playgrounds, snow festivals, and magnificent landscapes. To help you plan your trip, here are best things to do in Hokkaido during the winter.
---
Sapporo Snow Festival
Hokkaido has some of the best snow festivals in Japan and the Sapporo Snow Festival is one that you can't miss. The Sapporo Snow Festival is one of Hokkaido's most famous and iconic winter events. Held in early February, this festival features enormous snow and ice sculptures that can reach heights of over 15 meters. Stroll through the illuminated streets of Sapporo, marveling at the intricate artistry of these sculptures, which range from traditional Japanese motifs to pop culture icons. Don't forget to try some hot Hokkaido street food while you're there, like the famous Jingisukan (grilled mutton) or fresh seafood from the nearby coast.
This event brings together over 2 million visitors from all over the world. Visitors here enjoy live music performance, fireworks display, and create a variety of sculptures from ice and snow. The sculptures get illuminated from sunset until when it reaches 10 PM.
---
Asahiyama Zoo
Hokkaido features some of the most amazing creatures. The best part is that you don't need to take a trip to the forest to see them. Asahiyama Zoo is one of the best places you can head to learn about Hokkaido's amazing wildlife. The zoo gets the most visits in the entire country, especially during the winter. This is the time that most of the animals including polar bears and seals become more active.
---
Blue Pond
Also known as the "Biei Blue", the Blue Pond is a popular sightseeing spot located between Asahikawa and Furano. The man-made pond got its name from the district where it is located. During the winter, visitors come to enjoy its striking cobalt blue waters which get illuminated in the evenings. Although it only the pond's centre where there is a spotlight, the light is cast on the entire surface thus revealing the stunning frozen beauty.
---
Lake Onneto
This mysterious lake is another must-visit spot in Hokkaido during the winter season. While you can enjoy visiting the lake throughout the years, it's most beautiful during the winter. This is when the water turns into five colours creating a magical sight. Since the surface gets frozen during the winter, it creates an out of this emerald green illusion.
---
Otaru Canal
Constructed in 1923, this canal offers visitors romantic snow landscape views during winter evenings. The canal is bordered by a walkway which enables you to stroll along the banks of the waterway. The best time of day to visit is in the evening when the promenade gets illuminated with ancient oil lamps, turning into a beautiful scene. You can also consider taking a tour along the canal if you want to see the city from a different vantage point.
---
Winter Illuminations
Indeed Japan is well known for its winter illuminations. And while Tokyo may be the most prominent Japanese city for this, Hokkaido also features a list of amazing illuminations that will impress you. When you visit during the winter, you can see thousands of lights making the area seem like a fairy tale. The most impressive ones are the Hakodate and – the reason why most tourists prefer celebrating Christmas and New Year's Eve in these two places.
---
Watch Drift Ice
Drift ice is one of the most amazing natural phenomena you can experience. This is where pieces of sea ice drift with the ocean currents or winds. Although it mostly occurs in the Arctic and Antarctic Circles, you can still enjoy a close-to-real experience at Okhotsk Ryuhyo Museum. Just board the "Icebreaker Ship" and before long, you will see an abundance of drift ice floating across the shores of the Sea of Okhotsk.
---
Niseko Village Ski Resort
Hokkaido boasts some of the best skiing and snowboarding conditions in the world. With its consistent powder snow, numerous ski resorts, and breathtaking mountain landscapes, it's a paradise for winter sports enthusiasts. Niseko, Furano, and Rusutsu are just a few of the top ski destinations on the island, offering a variety of slopes suitable for all levels of expertise. Whether you're a beginner or a seasoned pro, Hokkaido's ski resorts have something to offer everyone.
Niseko Village Ski resort features high-quality powder snow that will satisfy even the most advanced of skiers. Thousands of tourists visit every year to enjoy skiing and snowboarding among other various winter sports. There are also several winter activities that you will only find in this region like cross-country snow rafting, snowmobiling, and reindeer sleighing.
---
Kajikasawa Waterfall
Locate in Shiraoi-cho, the Kajikasawa Waterfall surprisingly freezes during the winter and transforms into an icefall. This creates one of the most magical and overwhelming sights that are unique to only this place. When you look at it closely, you can see blue hues that create an illusion-like beauty that can never be recreated. It is advisable to visit this site with a guided tour group.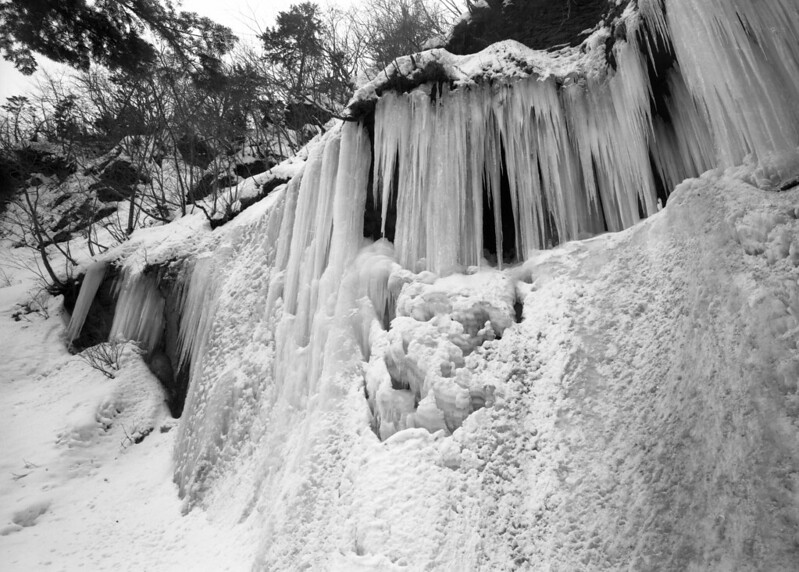 ---
Try out Hokkaido's specialty dishes
Japan is one of the best places to savor some fresh seafood since the whole area is surrounded by seas. A large number of fish are caught in Hokkaido and winter is the best time of the year to try their seafood. Don't leave without trying King Crab (Tarabagani) and Sushi which is Japan's signature dish.
---
Visit the Jigokudani (Hell Valley)
While the name might sound ominous, Jigokudani, or Hell Valley, in Noboribetsu is a natural wonder that comes to life during the winter. Located in the Shikotsu-Toya National Park, this volcanic valley features bubbling hot springs, sulfur vents, and a landscape that seems otherworldly when surrounded by snow. Take a leisurely walk along the wooden boardwalks to explore the area and feel the warmth emanating from the geothermal vents. Don't forget to soak in one of the nearby onsens for a truly relaxing and rejuvenating experience.
---
Ice Drift Tour on Shiretoko Peninsula
Shiretoko Peninsula, a UNESCO World Heritage Site, is a remote and pristine area in eastern Hokkaido. During the winter, the sea around Shiretoko freezes, creating a unique opportunity for ice drift tours. Hop aboard an icebreaker ship and cruise through the sea ice, taking in the breathtaking scenery and perhaps spotting some wildlife like seals or Steller's sea eagles. This adventure offers a rare and unforgettable experience in the heart of winter.
---
Snowshoeing in Daisetsuzan National Park
Daisetsuzan National Park, Japan's largest national park, is a paradise for winter hikers and nature enthusiasts. Strap on a pair of snowshoes and explore the park's serene landscapes covered in deep snow. The quietude of the winter forest, punctuated only by the soft crunch of your footsteps, is an experience like no other. Daisetsuzan offers various trails, so you can choose one that suits your skill level, from easy walks to more challenging treks that lead to stunning vistas.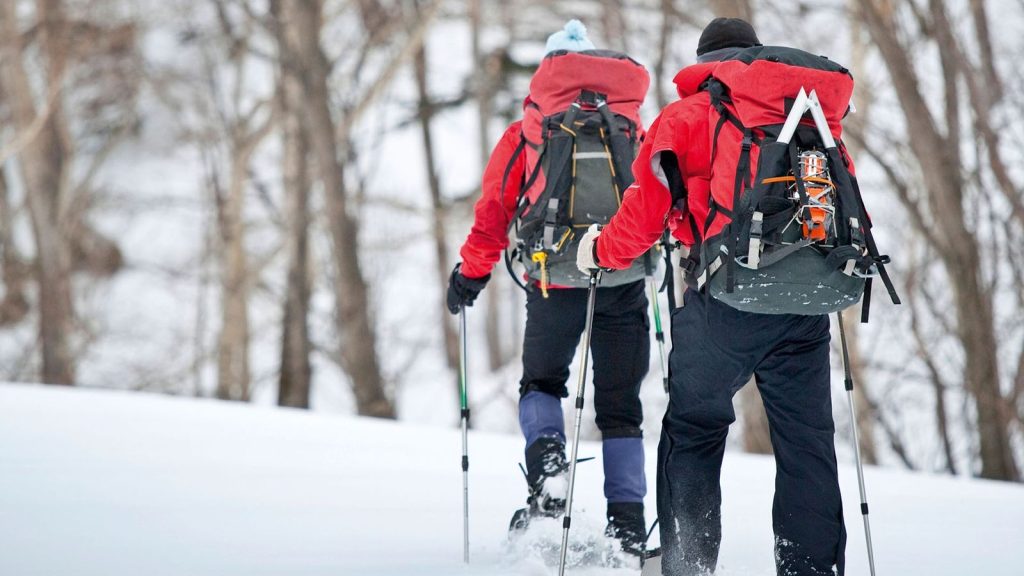 ---
Hokkaido Ainu Village
Explore the rich indigenous culture of Hokkaido by visiting the Hokkaido Ainu Village in Shiraoi. The Ainu people are the original inhabitants of Hokkaido, and this village offers a glimpse into their traditional way of life. During the winter, the village takes on a serene and peaceful ambiance, making it an excellent time to learn about the Ainu's history, customs, and artistry. You can participate in workshops, taste traditional Ainu cuisine, and witness traditional dances and rituals.
---
Otaru Snow Light Path Festival
Otaru, a picturesque coastal town known for its preserved canal district, becomes even more enchanting during the Snow Light Path Festival. Held in February, this event transforms Otaru into a world of glittering lights and snow sculptures. The canals are lined with illuminated lanterns, and the streets are adorned with intricate ice lanterns and sculptures. Stroll through the town, and be sure to visit the famous Otaru Music Box Museum to find unique souvenirs.
---
Sounkyo Ice Waterfall Festival
Located in the heart of the Daisetsuzan Mountains, Sounkyo is a fantastic destination for ice enthusiasts. The Sounkyo Ice Waterfall Festival, held from January to March, features an array of stunning ice sculptures and illuminated waterfalls. Some of these sculptures are massive, resembling castles and animals. Visitors can also try ice climbing on the frozen waterfalls or take a dip in the outdoor hot springs surrounded by snowy cliffs.
---
Asahikawa Winter Festival
The Asahikawa Winter Festival is another remarkable winter event in Hokkaido. Asahikawa, known for its cold temperatures, uses its frigid climate to its advantage by creating impressive ice sculptures. The highlight of the festival is the massive ice sculpture competition where teams from around the world create breathtaking frozen artworks. The festival also features an ice sculpture zoo, where you can see animals carved from ice and illuminated by colorful lights.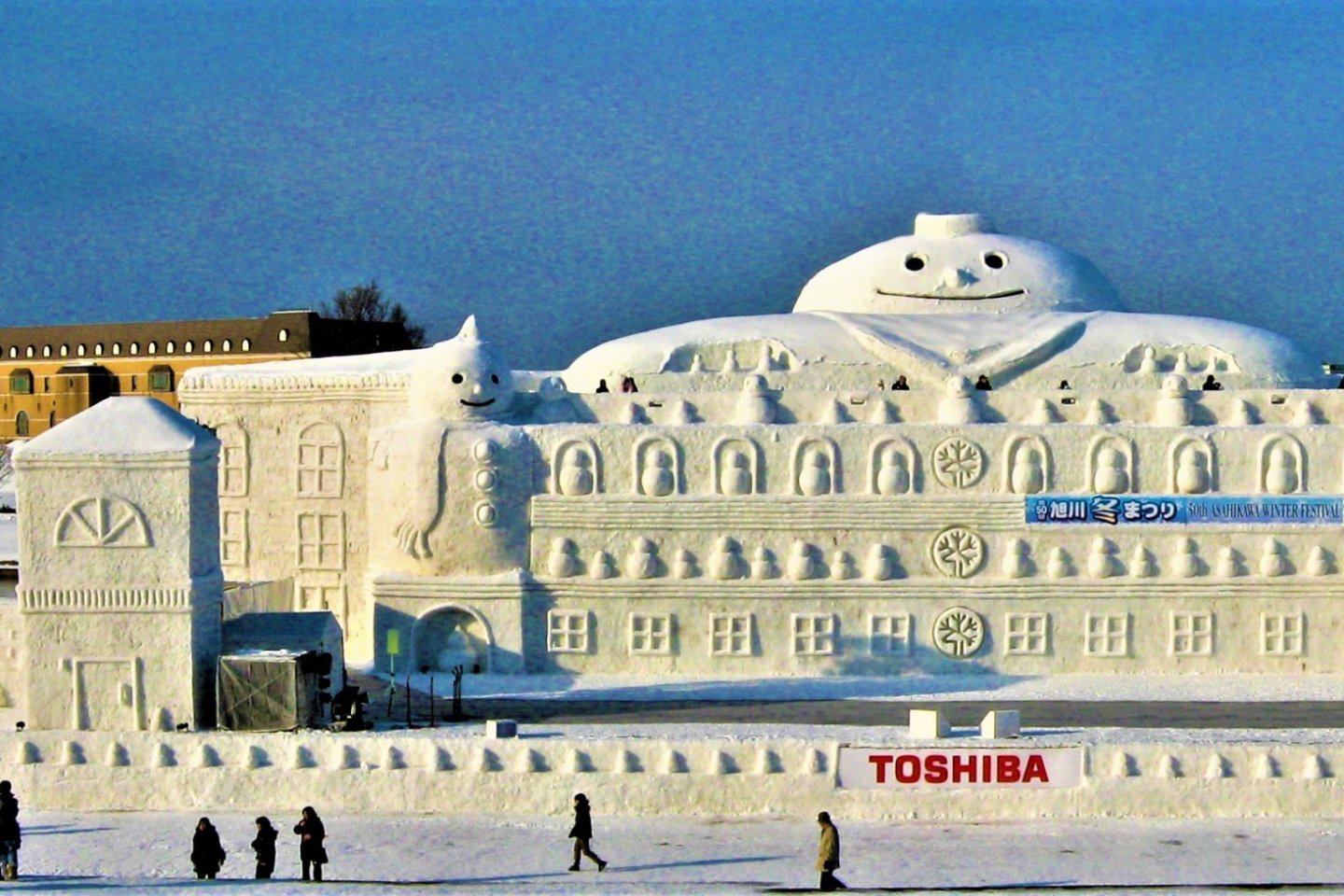 ---
Onsen Soaking
No trip to Hokkaido would be complete without indulging in a relaxing soak in one of its natural hot springs, known as onsens. The cold winter weather makes onsen bathing even more enjoyable, and Hokkaido offers a wide range of options, from secluded outdoor baths with mountain views to luxurious resort onsens. Some notable onsens include Noboribetsu Onsen, Jozankei Onsen, and Yunokawa Onsen. Soaking in the soothing, hot waters is the perfect way to unwind after a day of winter adventures.
---
FAQs on Best Things to Do in Hokkaido in Winter
What is the best time to visit Hokkaido in winter?
Winter in Hokkaido typically spans from December to February, with the best time to visit being late December to early February when you can experience the Sapporo Snow Festival and enjoy the most pristine snow conditions.
Is Hokkaido a good destination for skiing and snowboarding?
Yes, Hokkaido is renowned for its world-class skiing and snowboarding conditions. The island boasts numerous ski resorts with powder snow that attracts winter sports enthusiasts from around the globe.
Are there any unique winter festivals in Hokkaido?
Yes, Hokkaido hosts several unique winter festivals, such as the Sapporo Snow Festival, Otaru Snow Light Path Festival, and the Asahikawa Winter Festival, featuring stunning snow and ice sculptures.
What are some must-visit natural attractions in Hokkaido during winter?
Natural wonders like Jigokudani (Hell Valley) in Noboribetsu and the ice-drift tours in Shiretoko Peninsula are must-visit attractions during the winter season.
Are there opportunities for winter hiking and outdoor activities in Hokkaido?
Absolutely, Hokkaido offers excellent opportunities for winter hiking and snowshoeing in places like Daisetsuzan National Park. You can also try ice climbing in Sounkyo.
What is the significance of the Hokkaido Ainu Village during winter?
Visiting the Hokkaido Ainu Village in winter allows you to explore the rich indigenous culture of Hokkaido while experiencing the unique ambiance of the season.
What is the best way to get around Hokkaido in winter?
The most convenient way to get around Hokkaido in winter is by using the extensive train and bus network. Additionally, some areas may require renting a car to access remote attractions.
What should I pack for a winter trip to Hokkaido?
Pack warm clothing, including thermal layers, a waterproof and insulated jacket, snow boots, gloves, and a hat. Don't forget your camera to capture the stunning winter scenery.
Are there any outdoor hot springs (onsens) in Hokkaido for a relaxing soak in winter?
Yes, Hokkaido offers numerous onsens, including outdoor ones with breathtaking snowy landscapes. Some popular options include Noboribetsu Onsen, Jozankei Onsen, and Yunokawa Onsen.
Is Hokkaido family-friendly during the winter season?
Yes, Hokkaido is family-friendly in winter with activities like snowball fights, snowman building, and kid-friendly ski slopes. It's a great destination for a winter vacation with the whole family.
---
Conclusion
Hokkaido's winter season is a dream come true for those seeking a unique and memorable cold-weather experience. From the iconic Sapporo Snow Festival to the serene beauty of Daisetsuzan National Park, there are countless opportunities to explore and enjoy this stunning island during the winter months. Whether you're an outdoor adventurer, a culture enthusiast, a self-confessed shopaholic immersed in shopping, or simply someone looking for a serene escape, Hokkaido has something special to offer you. Embrace the winter magic of Hokkaido, and you'll create memories that will last a lifetime.