Canada is among the few countries in the world that have lots of unique gifts for that adventure-hungry tourist. From Kayaking in pristine aqua lakes to sifting through millions of war artifacts, the country has enough attractions and things to do that can fulfill every traveler's dreams. Just like any other top tourist destination, Canada also features countless shops that house a wide selection of items that are truly unique to that country. These items range from the minute trinkets to bulky indigenous crafts that you can't miss to board the plane without. If you are planning to visit here soon, we have compiled a list of the top 10 things to buy in Canada.
Buying Guide: What to Buy In Canada
Inukshuk
The Inukshuk is a stone-made sculpture that is intended to mimic a human body. Originally made by the Inuit that was living in Arctic Canada, these amazing sculptures were traditionally used as navigational and hunting aids but. Nowadays, they are used all over the nation as decorations and sold in various shops as souvenirs.
Butter Tarts
If you are looking for sweet Canadian delicacies, the butter tart should be your first one to give a try and even take some back home. Akin to the pecan pie, this sweet delicacy features a delicious mix of sugar, butter, and eggs in a pastry shell. It might also contain some chocolate chips, contain nuts, or raisins depending on who you talk to.
The Canadian Toonie
Since most kids love foreign coins, what's better than taking back some few coins to them as souvenirs? The Canadian toonie is a large and attractive silver coin that has a round brass inlay. The coin is so prized in Canada that it makes for a great gift for taking back home.
Hudson Bay Blanket
Dating back to 1780, Hudson Bay blanket has kept Canadians warm for a very long time and become iconic in the land. The warmth and design of these blankets are so unique and valuable that they were anciently traded in exchange for beaver pelts.
Ice Wine
Since in Canada it is quite easy achieving freezing temperatures, the country is the largest ice wine producer on the globe. If you don't already know what ice wine is, it is a sweet dessert wine that is made using grapes that are frozen on the vine. Many people like ice wine mainly thanks to their concentrated flavor and their sweetness that is carefully balanced by high acidity.
Smoked Salmon
Smoked salmon is for a good reason one of the most popular souvenirs that people visiting Canada take back home. This is because West coast salmon has been famous for quite a very long time. You can buy Lox or Cold smoked salmon and freeze it so that it lasts throughout your entire journey back home
Cowichan Sweaters
Whether you are looking for something cozy for yourself or your younger ones, Cowichan sweaters are the real deal. These sweaters are made by Canada's native artists using just raw sheep's wool. Apart from being very warm, the sweaters are also water-proof naturally since the wool they are made from retains much of its natural lanolin.
Gems and Rocks
Canada is well known for mining exquisite stones and having very famous jewelry designers. The country is known to produce diamonds that have many desirable attributes and have been mined to the highest international standards. Apart from diamonds, another very rare stone in Canada is Ammolite. There are many shops that will not only sell you pre-made jewelry products, but they will also make you custom ones at your request.
Dream Catchers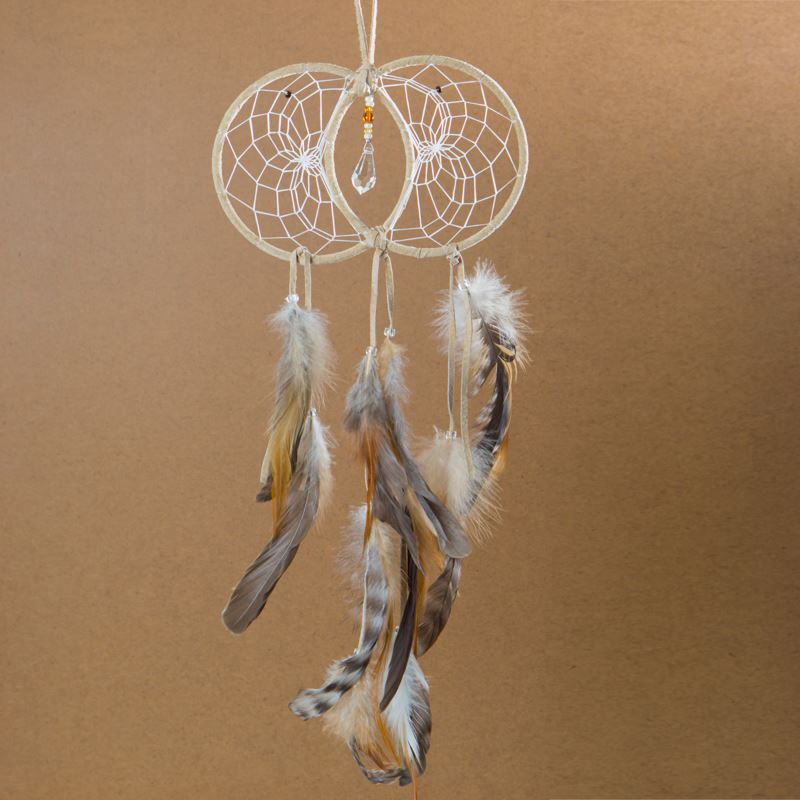 Dream catchers are among the few Canadian handicrafts that are made with so much care and sophistication. In fact, no two products look exactly alike. This handicraft is 100 percent handcrafted in Canada and is hung above where you sleep somewhere the morning light can hit it. According to the locals, the dream catcher has the ability to attract all sorts of dreams to its webs and causes bad dreams to melt away and perish.
Umbrellas
Umbrellas are also among the most bought souvenirs by people visiting Canada. The country's handmade umbrellas can be bought in a variety of locations and comes with a variety of designs, styles, and colors. Apart from buying the ready-made ones, you can also order for a custom made one to take home as a gift for your loved ones.