On our journey to Phillip Island, we stopped by Warrock Farm for a short two hours lunch break. For those of you who may not know, Warrock Farm is a full working farm with over 100 years of history. I could still remember being addicted and playing Harvest Moon during my school days! Being a farmer was like one of my first childhood dreams, and visiting Warrock Farm was just like a dream came true for me. Finally, I had the chance to experience being a farmer! Maybe next time when I retired, I can consider moving to Melbourne to live as a farmer.
Getting to Warrock Farm
Address: 4170 South Gippsland Highway, Monomeith, Victoria, 3984
Opening hours: 10am – 4pm
When we arrived at the farm, we were warmly welcomed into the restaurant for our lunch. You can choose between steak or chicken thigh and each table is served with a bottle of red wine – A very typical western meal.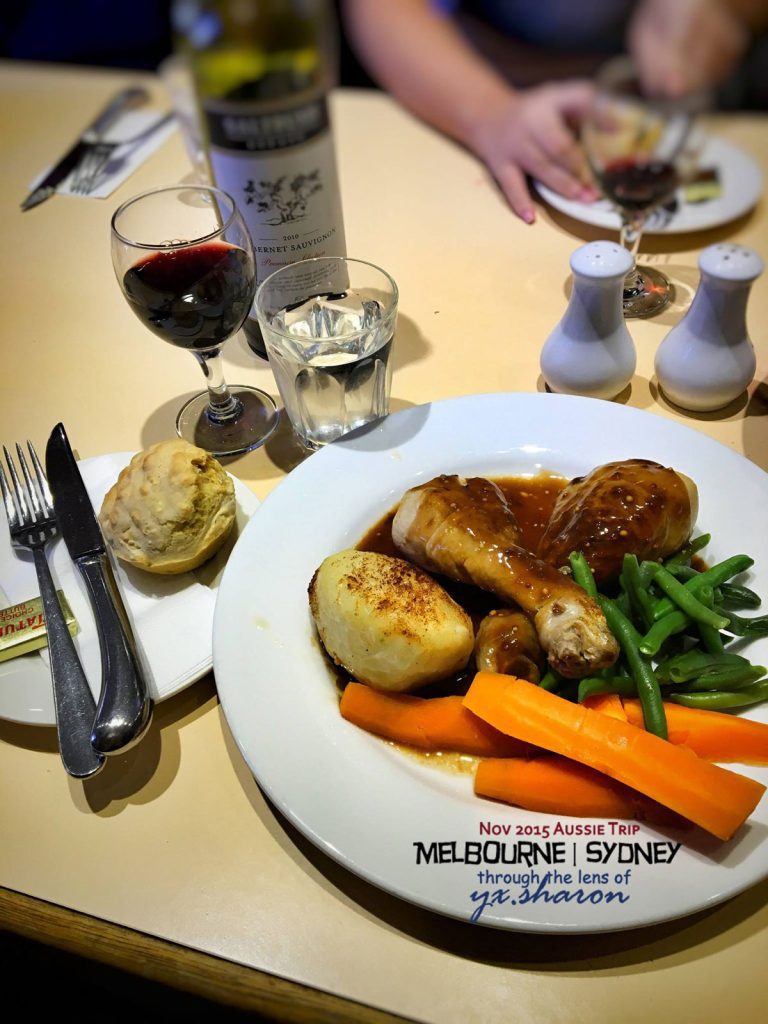 There are several well decorated rooms near the restaurant as well. We took this photo when we explored the place while waiting for our meals.
After our lunch, we gathered outside the restaurant for our guided farm tour. Our Australian farmer guide is a super humorous person. We enjoyed listening to him giving us an overview of the whole Warrock Farm.
Feeding the baby friesian calves
In fact, this is my first time seeing and being so close to the baby friesian calves. We were each given a bottle of milk. When the calves saw us with the milk bottles, they just came over and suck on the bottles. They must be hungry!
Have you tried milking a real cow before? I am quite surprised that a milk cow can be so huge. This cow (below) can be easily be around 4x of our size.
This is me sitting on a stool while trying to milk this cow here. In fact, milking a cow is not as easy as it looks. It requires the correct milking technique in order to get the milk down the bucket! I sounds like a pro right?
This donkey just came over to say "hello" when we walked passed.
Feeding these baby sheeps. They look cute, don't they?
Meeting the working farm dog – Australian Kelpie.
The farmer guide did some demo with the kelpie to let us see how fast it can round up the sheeps. It is said that a well trained kelpie can do the job of 3 man trying to round up the sheep. I wonder who came out with this idea to round up sheeps using kelpie. It's brilliant!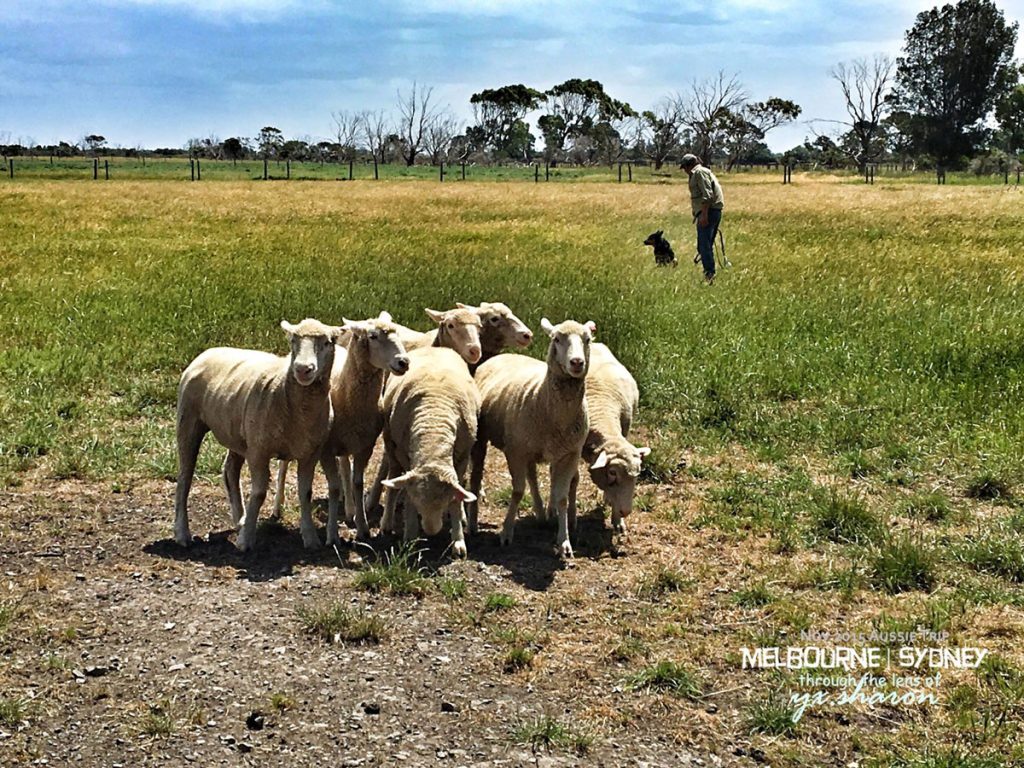 Warrocks Shearing Shed
Our last stop was the shearing shed where the farmer guide demo the shearing process to us.
The Warrocks Shearing Shed was built in 1887!
It was explained that a shearer can shear up to 200 sheeps per day. The profit is $2.80 for each sheep shorn. We watched as the farmer guide sheared one sheep while explaining the how-tos.
It was quite a torture watching the sheep being shorn. All the sheeps were so afraid of the farmer guide and they were shivering with fear. During the shearing process, we heard the sheep moaning in pain and the sheep even bled on the skin. The whole process was overwhelming. My verdict is that sheep shearing is really cruel. Please think twice before buying any wool products from now on!
This is the farmer guide with the end product.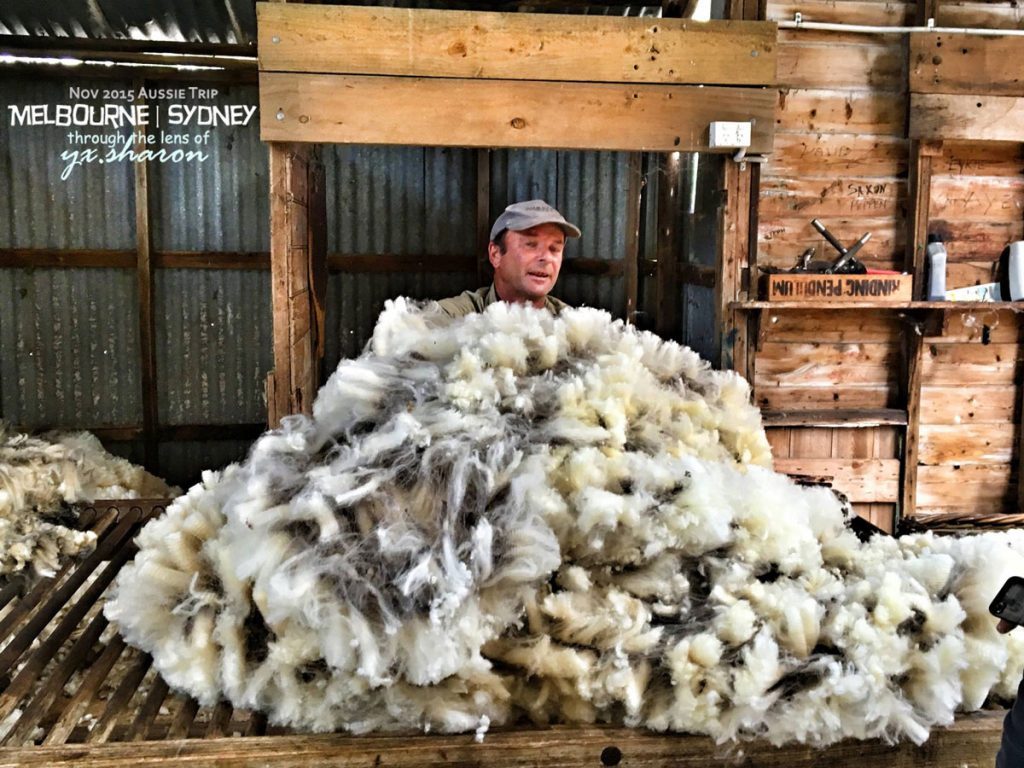 We left the sheep shearing shed feeling heavy hearted.
After leaving the shed, we wandered around around Warrock Farm to enjoy the scenery.
The scenery is amazing! Everything looks so green, peaceful and the air is so fresh!