When I was in Melbourne 2 years ago, I am fascinated by how this city recognizes and appreciates art. Melbourne is one of the greatest street art city that has art expressly openly in its outdoor location. This is a pretty bold policy by the government and it shows just how much creativity is promoted by the nation. Melbourne street art (Hosier Lane) is internationally renowned and it has become one of the to-visit attractions when people visit Melbourne.
Graffiti are writing or drawings that have been scribbled, scratched, or painted illicitly on a wall or other surface – Wikipedia
Here I am, standing in Hosier Lane, the most celebrated and popular bluestone cobbled street at the south of the city. You can see many tourists wandering the streets, taking their cameras and snapping shots of the graffiti and urban artwork. This is a super Instagram-worthy place for those who can't live without posting photos on Instagram.
It is not uncommon to see artists working on their artwork installations on the street walls too. For those who can't stand the smell of paint, please prepare yourself. Walking down Hosier Lane, I kind of feel I am in an open space art school. Creativity heats up the whole atmosphere and I feel that even a dull guy like me became a bit "artistic" instantly too.
If you wish, you can choose to join some specialized tours which will take you to some of the historic laneways where you can learn more about the artists and their art pieces. For us, we just decided to explore the street ourselves, while appreciating the graffiti with our own imagination and interpretation.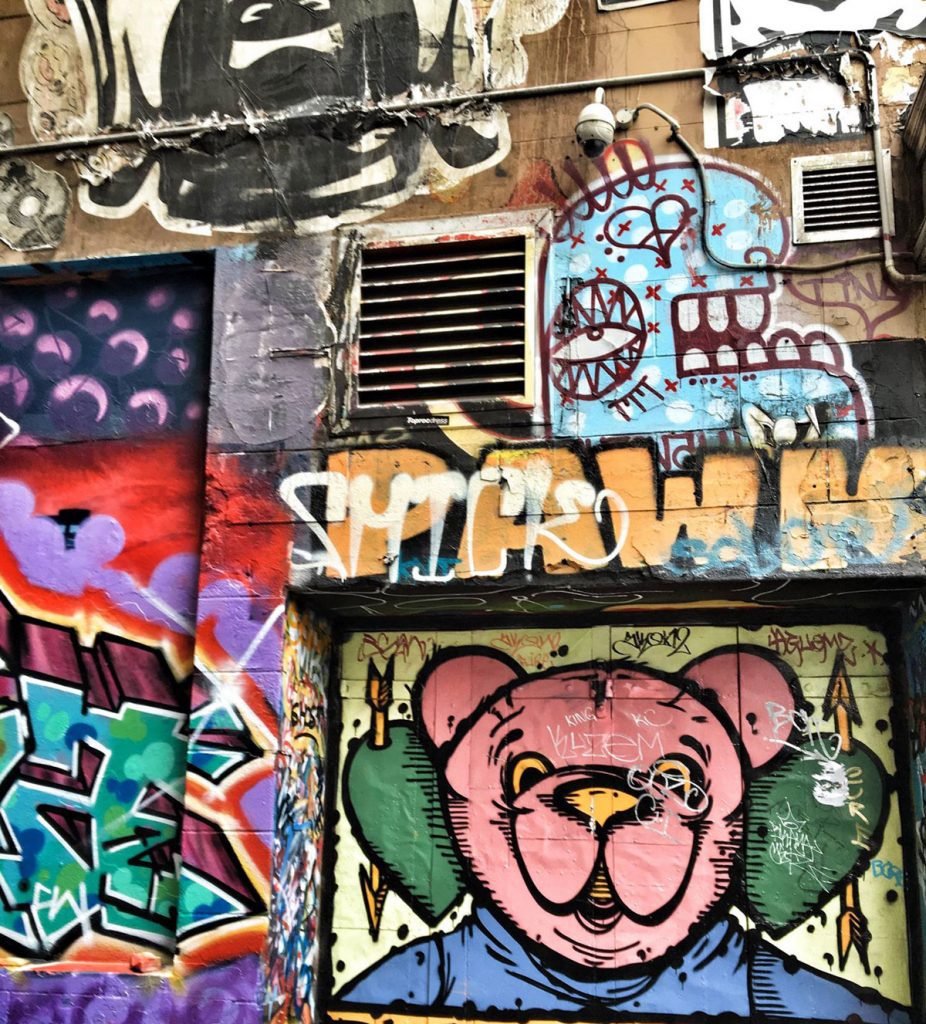 I had quite enjoyable time experiencing the Melbourne's graffiti scene. Next time if you are in Melbourne, hop by Hosier Lane! It's one of the iconic things to do.