Not widely known by others (except for Hougang dwellers), Sin Heng Kee Porridge is a restaurant in Hougang that serves amazing delicious porridge. I said that because I literally grew up eating their porridge. Since young, my dad will always endure the long queue to buy porridge for us. Our family just love it. Having this opportunity after we started ShinyVisa, I would like to introduce to you guys, our readers, the porridge that I think everyone in Singapore should try. I think Sin Heng Kee Porridge deserves some recognition and exposure for their excellent porridge over the years.
When you reached the restaurant, it is not uncommon to see long queues. Also, you need to have the expectation that you may need to share a table with strangers. To be frank, in the past, the queues are way worst, but after they implemented an electronic queue system (like the one you see in hospitals), the queue time and customer service start to get a lot better. I think this really helps in their operational efficiency.
Sin Heng Kee opens from 7:00 am to 9:30 pm daily. At around 8:00 am, you can see that the restaurant starts to get packed with customers. We are not early risers and we arrived at the restaurant around 11 plus. Luckily, we got ourselves a table at the far end. The queues are, however, long as always. There are over 20 types of different porridge you can order, but for me, I always stick to my favorite order – lean & minced meat porridge.
Lean & Minced Meat Porridge
The porridge base is well mixed and tastes rich. It is not so salty or bland, just nice. I recommend you to add an egg to elevate the taste!
Century Egg & Lean Meat Porridge
If you like century egg, I do recommend you to try this. This is Nicole's favorite since I introduced her to Sin Heng Kee Porridge.
Signature Porridge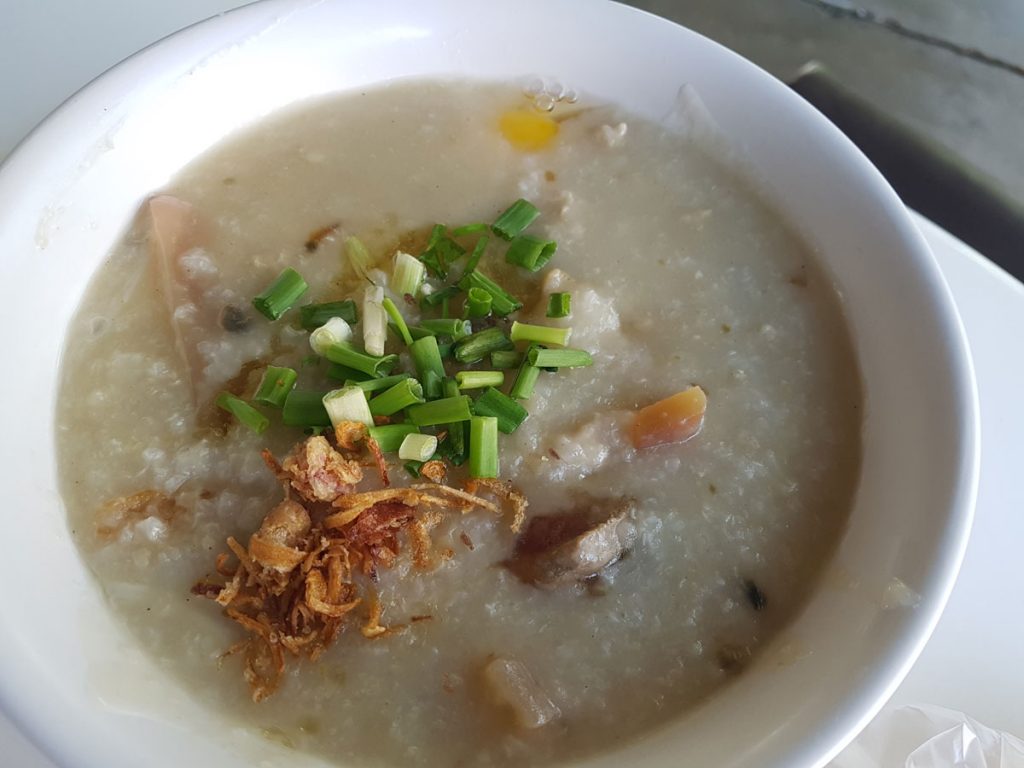 On each table, you can find some pepper and soya sauce. If your table doesn't have it, you can get it from the counter.
If you are one who needs fried dough (You Tiao) to go along with your porridge, you can grab a packet at $1 each. There is a You Tiao stall across the road, opposite of Sin Kee Porridge, that sells amazing crispy you tiao. It's popular as well! I will review it next time.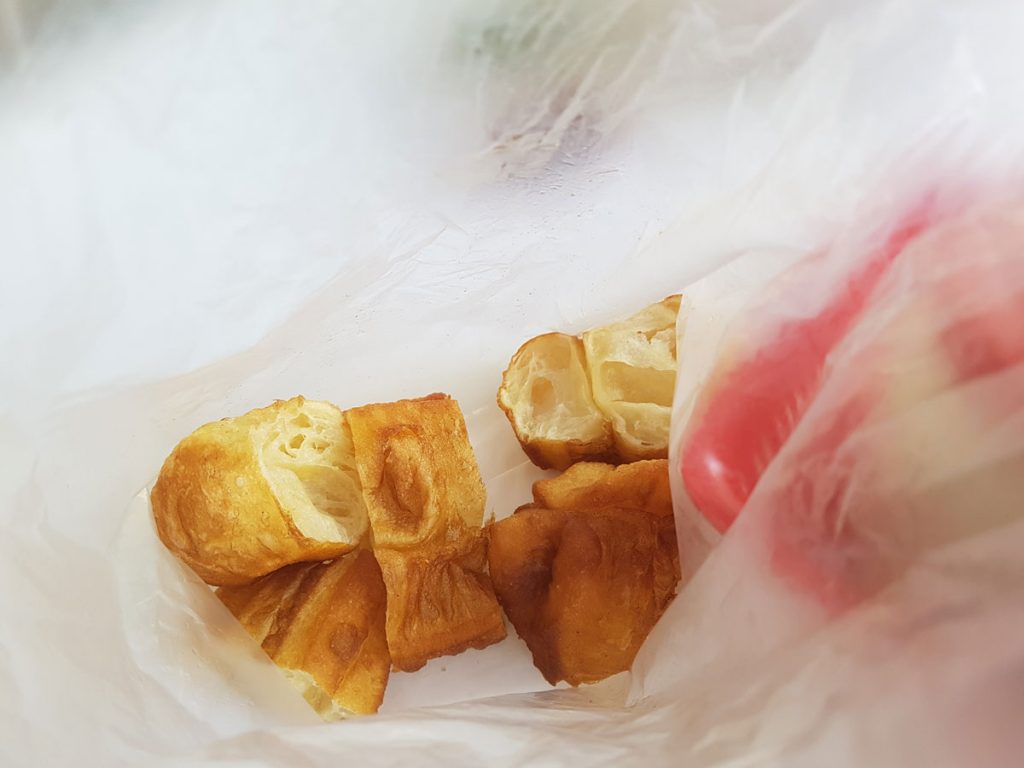 Getting to Sin Heng Kee Porridge
Address: Blk 685 Hougang Street 61, Singapore 530685
Address: 18 Yishun Avenue 9 #01-33 Junction 9
*Good news for Yishun dwellers, Sin Heng Kee has another stall in Yishun. If you stay in/near Yishun, you don't really need to come all the way to Hougang.
Quality of Food -

8.5/10

Customer Service -

6.5/10

Value for Money -

7/10

Atmosphere -

6/10
Summary
Sin Heng Kee Porridge is my favorite porridge stall in Singapore. I've been eating their porridge for years and will still continue to support them. Give them a try and let me know how you find their porridge!