Enchanted Cafe is a beautifully decored, fairytale and fantasy themed cafe located at Rangoon Road. If you love fairy tales, cafes and all the magical stuff, this is a one that must be on cafe hopping your to-do list. Well, Enchanted Cafe is a fairly new cafe which just sprouted this year in Rangoon Road. The cafe is very accessible and conveniently located just a few minutes walk away from Farrer Park MRT.
Stepping foot into the cafe, you can easily found yourself in a magical fairytale world. The decors, colors, and wooden chairs & tables fit the fantasy theme of the cafe perfectly.
You can find unique chairs and decorations around the whole cafe.
What's up with this chair with a cool cat design?
There are empty frames and a big "magical" mirror hanging on the walls. The owner did put in much effort into designing the interiors of the cafe. Kudos.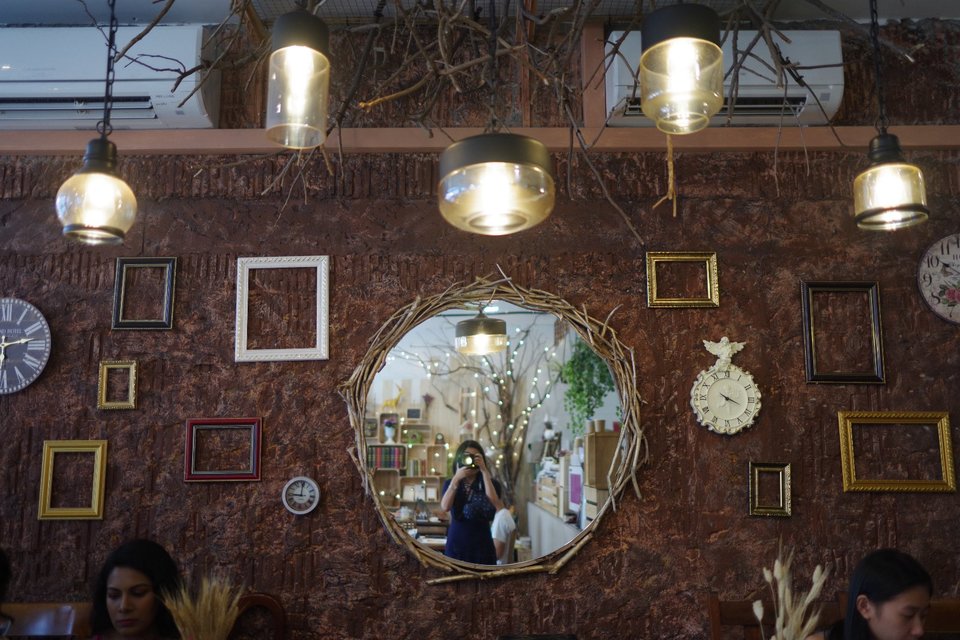 We visited Enchanted Cafe for a late afternoon high tea session. Now, check out some of the dishes we ordered below.
Egg Benedict
Please note that the egg benedict comes with soft boiled egg instead of poached eggs. The eggs, bacon, and mushrooms topped the thick toast. The best way to savor this is to try to eat everything together.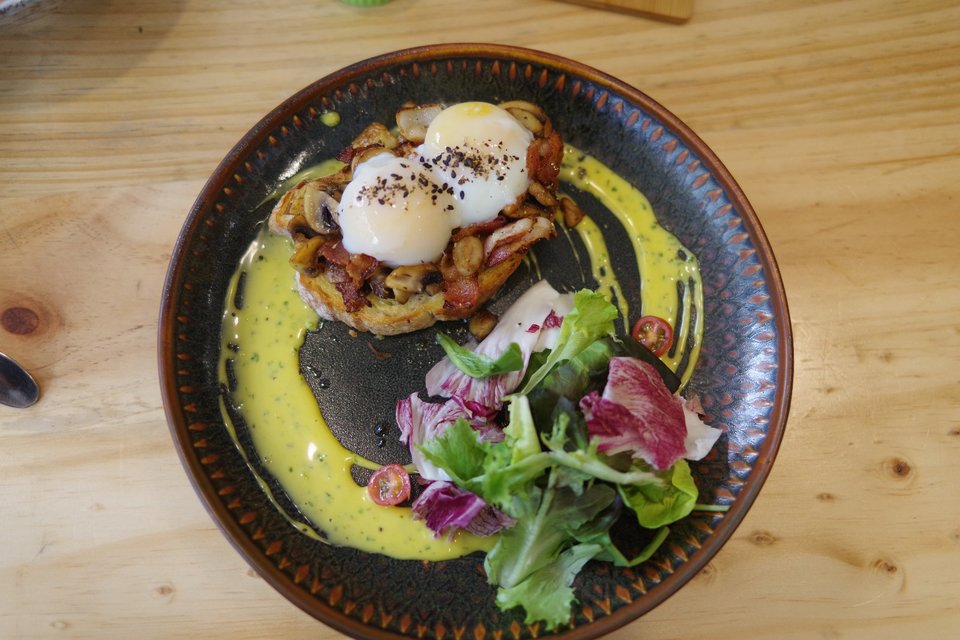 Truffle Fries
Truffles fries seems a bit overloaded for a high tea session, but who cares. The truffle taste is strong and the fries are being fried just perfectly crispy and golden. Dip the fries into the mayonnaise sauce before eating them.
Enchanted Buffalo Bites
Initially, when we order this, we thought it was buffalo wings! The Enchanted Buffalo Bites are not bad either. To be frank, it tastes somewhat like KFC pop corn chicken, with a little spice flavor. The chicken bites are tender and served hot & crispy. It comes with a bbq like sauce where you can dip the bites in.
Sorcerer's Elixir
The Sorcerer's Elixir is their signature drink. It was reviewed by many other popular food bloggers, thus we got really excited and curious about it. The glass with a purple drink is placed in a stone pot filled with water & dry ice. Despite the entertaining moment whereby the white smoke emanates, the taste of the drink does not really win me over. To me, it is just an Instagram worthy drink, but taste wise, just a normal fruity syrup drink.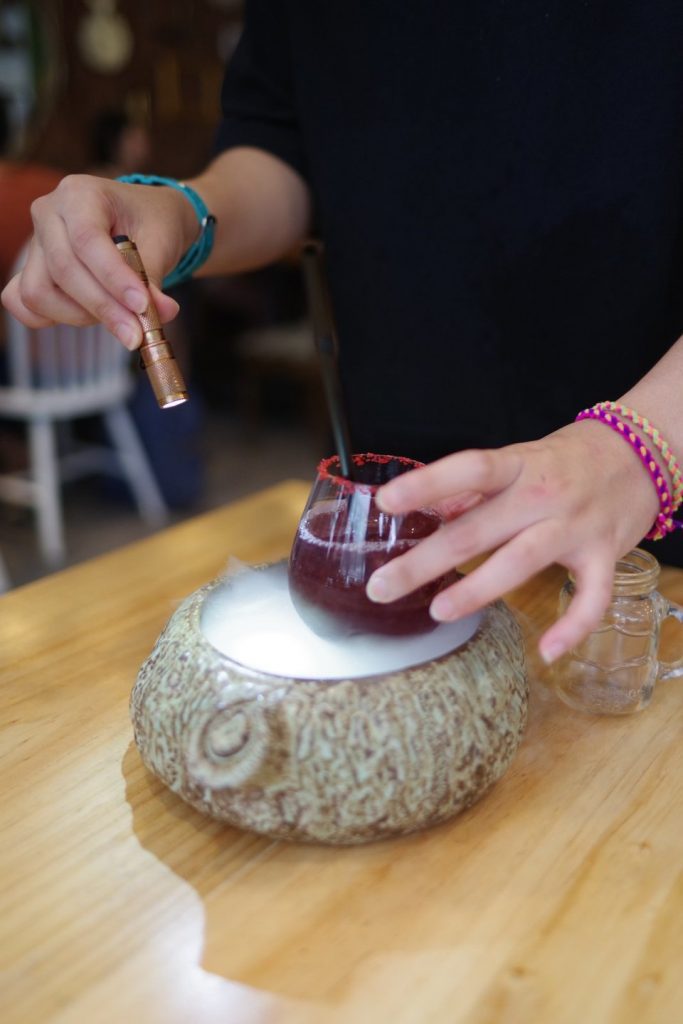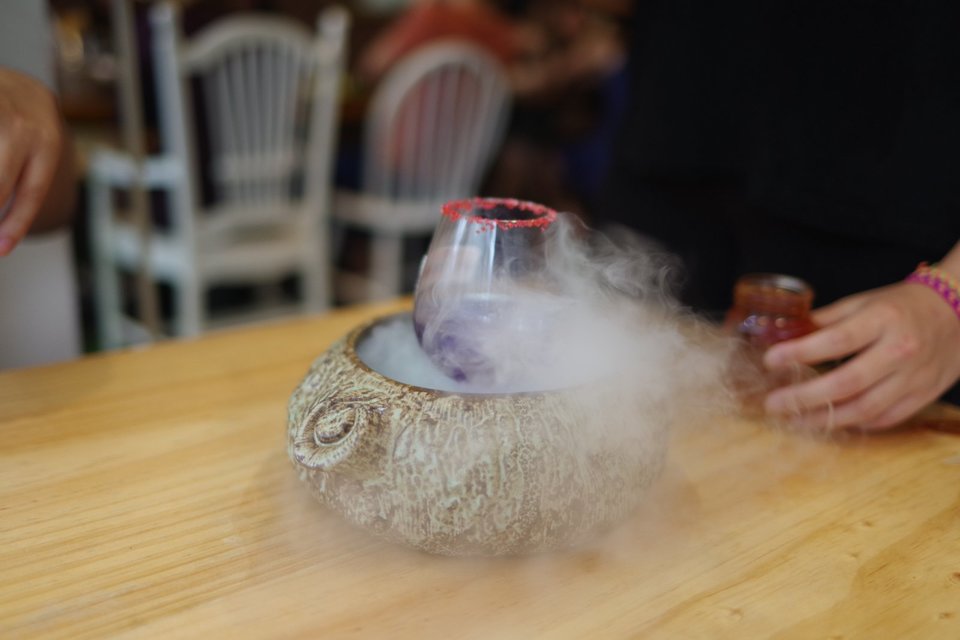 Ice Yuzi Tea
Getting to Enchanted Cafe
Address: 88 Rangoon Rd, Singapore 218374
Tel: +65 88131086
Quality of Food -

7/10

Customer Service -

7/10

Value for Money -

6.5/10

Atmosphere -

7.5/10
Summary
The Enchanted Cafe is quite a nice cafe to visit. It is an ideal place for meet-ups with friends or even chilling out alone. The cafe has a nice and cosy ambience with really nice decors and design around.
I didn't try out their signature main dishes like the Ngoh Hiang Burger & Lu Rou Burger. Will do so on my next visit if there is a chance.