When I first planned my Chaoshan trip, I have shortlisted a few local snacks that I MUST really try out. One of them is Chang Fen (rice noodle roll) which is a very popular breakfast or supper snack from Guangdong.
Chang Fen (Rice Noodle Roll) is a thin crepe roll made from rice flour which is normally filled with meat like pork, chicken, shrimps or beef, mixed with eggs, veges or other ingredients.
Browsing through multiple Chinese travel apps and review sites, I finally found Xiao Wu Chang Fen which I think is worth making a trip down to try out, and luckily it is within walking distance from my hotel. I couldn't find any other English travel blogs covering this shop, therefore I believe this is definitely worth a separate post for recommendation. This is a hidden gem shop selling authentic and delicious Chang Fen. Well, probably only the Chinese tourists or locals will know about it.
All the "Chang Fen" are made upon order to ensure the freshness. With just a steaming cooker available, I think the boss can only process around 4 – 5 orders per time. There is an in house dining area set up with wooden tables and benches, but the shop can get quite crowded.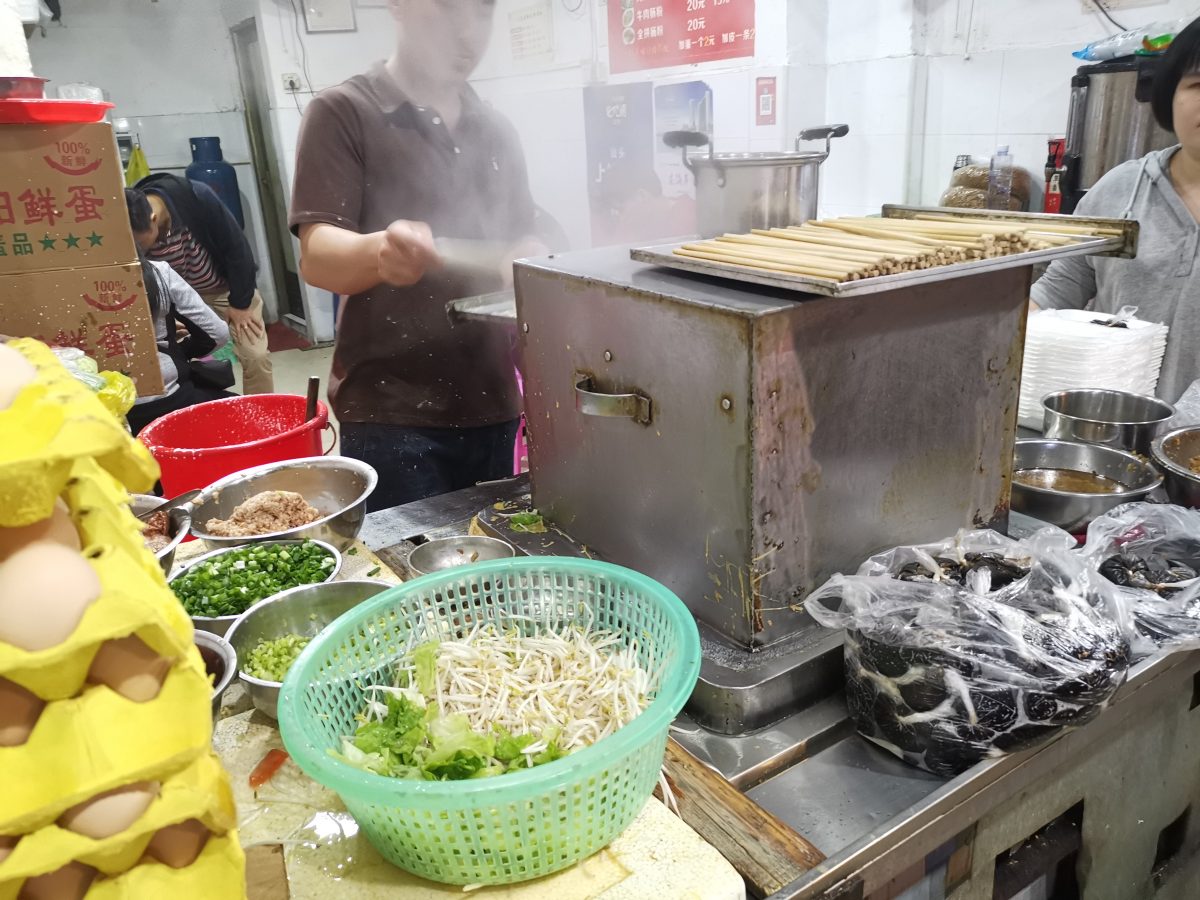 We ordered a pork Chang fen with egg to try out. My verdict is that this Chang Fen is simply delicious and I love it so much. The black light sauce that comes together with the Chang Fen blended in totally well with the taste. The meat is fresh, tender and extremely juicy. Also, priced at just 10RMB – 20 RMB, the boss is also extremely generous with the meat fillings.
Definitely, this is one of the best Chang Fen I've tried before.
This is the full menu in case you are interested. The Chang Fen comes in small, medium, and large serving, at different prices depending on the fillings you ordered.
Getting to Xiao Wu Chang Fen (Shantou)
Address: 龙眼南路龙眼市场椰园4幢(龙眼南路和长平路交界)
If you know Chinese, I think the best way to get to here is to download Baidu map or Gao De map and navigate to the address above accordingly. If not you can just make your way to Longyan S Road. Then, walk all the way down and you will be able to find the shop somewhere along the roadside.