Mumbai is a sparkling city that offers a wide range of street food delicacies. Just by taking a walk along the streets, you will see many street hawkers selling local street food that is mouthwatering. Here are the top 10 street food that you must try when you visit Mumbai.
Vada Pav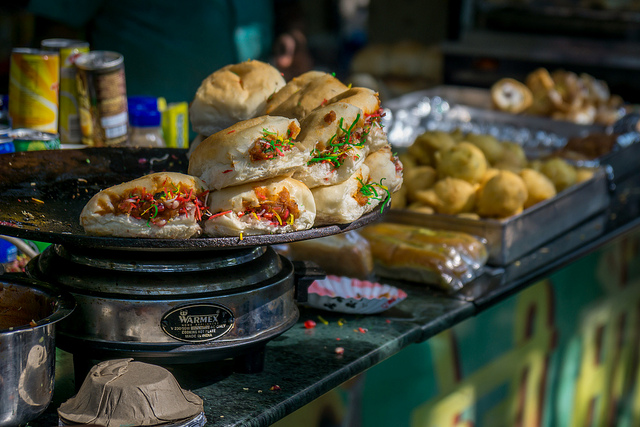 Source: Flickr

While taking down the major streets of Mumbai, Vada Pav seems to be everyone's favorite. Also referred to as the vegetarian burger, the Vada Pav is a spiced potato which is deep fried before being packed into a fluffy white bun. It is later marinated with different spices and chutneys.
Pav Bhaji

Source: Flickr

Ideally, the Pav Bhaji is a combination of mashed vegetables mixed with other spices before serving them with bread. It was initially meant as leftovers for late night workers. A little improvement today has been made whereby some potatoes and buttered toast bread is added in such a way that one will never leave without being tempted.
Frankie

Source: Bengali cuisine

Ideally, Mumbai is the inventor of the Frankie foods that consists of flour wrapped on mutton, smashed potatoes eggs, and even chicken spices. Frankie can be taken at any time of the day and it goes well together with any drink.
Mumbai sandwich

Source: Creative Culinary

The one candid thing that strikes your mind in Mumbai is the busy and easily available sandwich vendors due to the high demand. Typically, the Mumbai sandwiches or sometimes referred to Bombay sandwiches begin by making slices of bread buttered on both sides. Inside goes a mixture of mint chutney, cilantro, vegetable slices and a layer of masala potatoes before shredding with cheese or chilli sprinkles. I recommend for a hot, fresh-toasted sandwich for the ultimate experience.
Pani Puri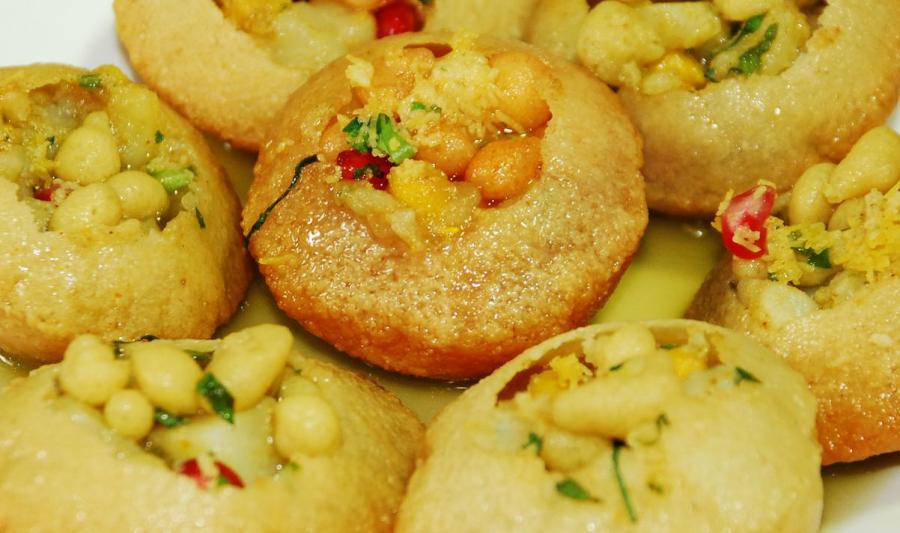 Source: Hungry Forever

Pani Puri is one of my favourite snacks that can readily be served anywhere. The blissful dish consists of a round and hollow crisp stuffed with a mixture of chickpeas, tamarind chutney, spices and water made from the chilli. However, it takes a good hawker to design a delicacy like Pani Puri due to its highly crafted and well-thought combination to come up with a top notch taste.
Kebabs

Source: India Today

Although kebabs originated from the Middle East, it has quite taken its roots and established itself solidly in the Mumbai streets. Often, being the culinary hold for the non-vegetarian enthusiasts. Kebabs are ideally made from meat spices marinated in spice-filled gravy before being wrapped on a freshly cooked rumble loti best served in the night.
Mumbai Dosa

Source: Coupon Raja

Dosa is another street food taking the street food enthusiasts by storm. Usually, Dosa is made from a batter of rice and lightly fermented bean flour then fried on a hot circular plate. When it turns golden and crispy at the bottom, some fillings and spices are added at the center. However, in other parts of Mumbai, some advanced fusion of creative Dosas is available and tastier than the elementary ones.
Falooda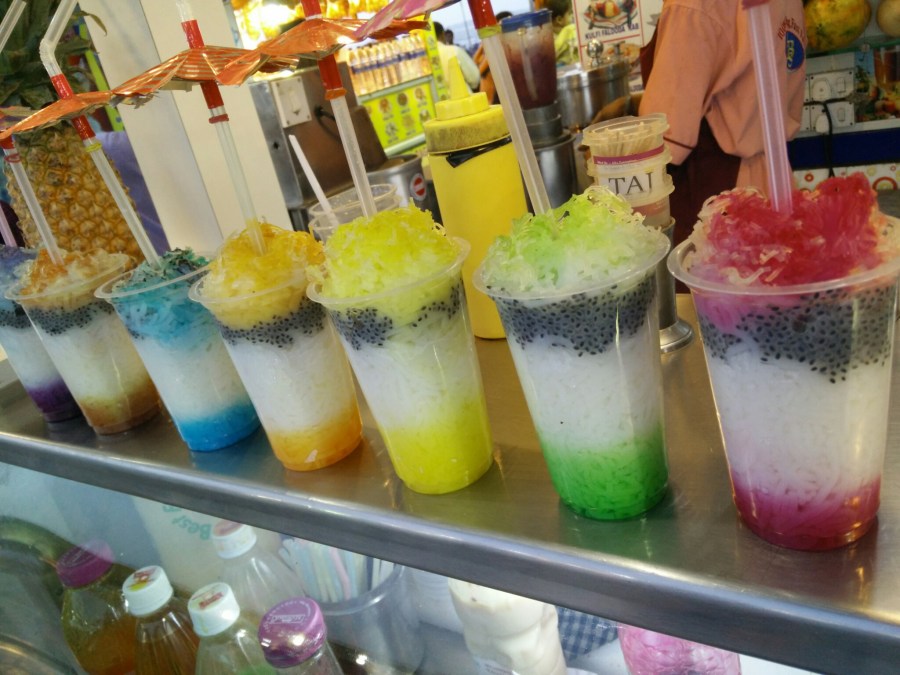 Source: Hungry Forever

Falooda is a sweet drink often presented on a glass consisting of vermicelli, flavored milk, tapioca pearls and some chunks of gelatin. The traditional versions can be made with rose flavored milk garnished with rose syrups. Falooda will leave visitors with a unique experience of Mumbai!
Bhelpuri

Source: Wikipedia

Bhelpuri is one of the homegrown delicacies found on the busy and humid streets of Mumbai. It is made by mixing rice, onions, tomatoes and potatoes before being topped by a layer of chutney and chopped cilantro. A fresh Bhelpuri has a tasty and crunchy snack that is sweet from various sauces.
Kheema Pav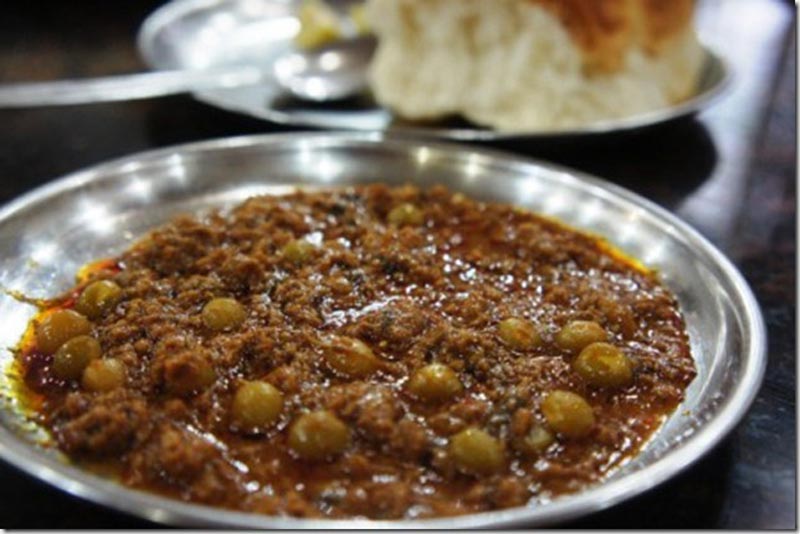 Source: Homegrown

Mumbais have always had the better taste of the Pavs. Kheema Pav is another readily available dish around the streets of Mumbai. Typically, it is a dish of minced meat mixed with spices and served with lemons, onions, and pickles to give the consumers a great experience.