Are you planning to visit Japan soon? Or are you already in Japan but still stressed out on what to buy in Japan? If you are still undecided on what items can you can back from Japan as souvenir or gifts for your families and friends, don't worry as you are not the only one who has these struggles. The fact you are here, you probably have already started researching online on what you can bring back from Japan. We are going to make things easy for you with our curated list.
Now, browse below for the complete list on what to buy in Japan for your next trip in 2023.
Matcha Products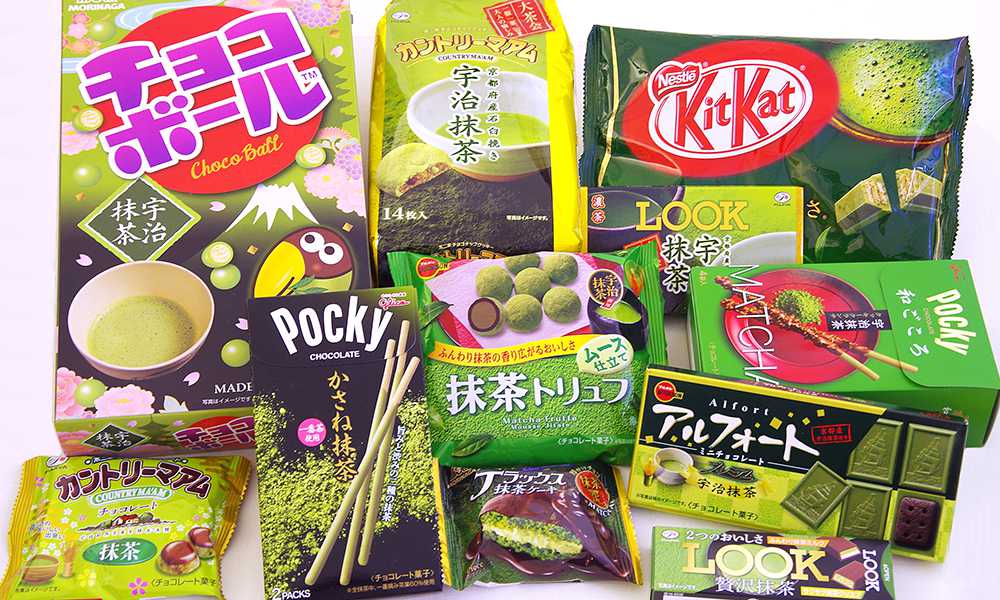 Japan is really popular with Matcha products. Due to Matcha' growing popularity over the past few years, demand for Matcha has skyrocketed over the world. With its health benefits and soothing delightful taste, you can find Matcha products all around Japan – In cafes, snacks in supermarkets, restaurants and more… Some of the few matcha snacks that I will recommend include Kit Kat (Limited editions), Pocky, Orea, Kinoko no Yama & Takenoko no Sato, Pretz and more. If you are a tea person, you may like Itoen Matcha (powdered) tea and Shirakata Denshiro Genmaicha tea.
Pro Tip: Don't leave without buying any Matcha products.
---
Tokyo Banana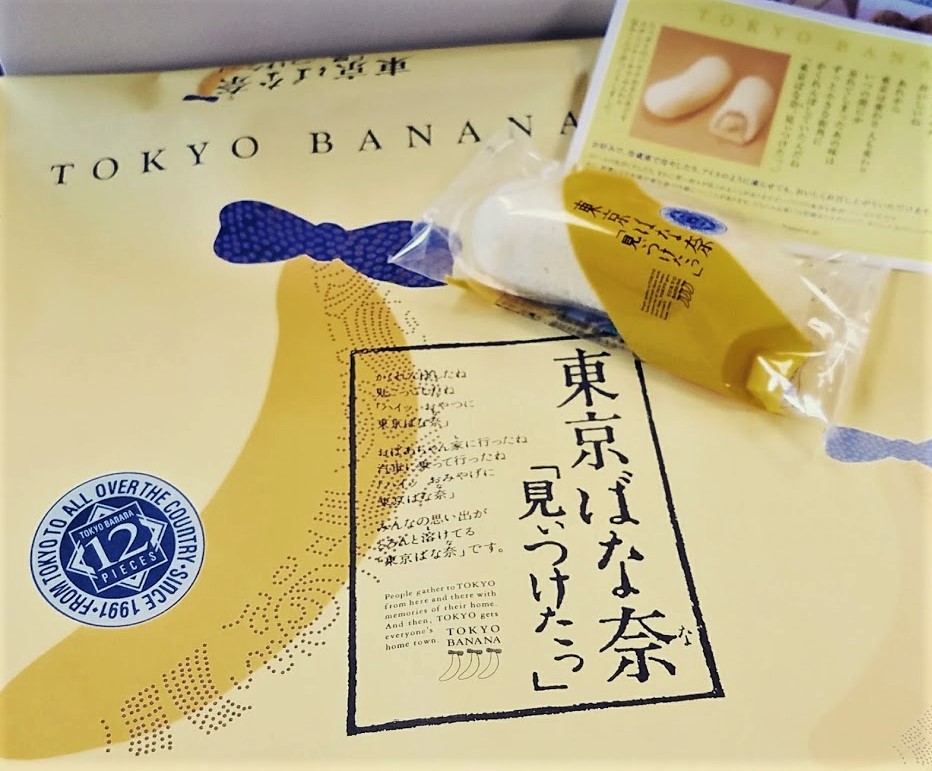 If you haven't heard of Tokyo Banana, you must be living in a cave for quite some time. Just browse your Instagram/Facebook, I am sure you'll come across your friends posting about this "Tokyo Banana"… Grapestone Co is a well-known sweet company based in Tokyo, and one of their most popular snacks is called the "Tokyo Banana". Basically, it is a banana looking fluffy cake filled with banana-flavored custard cream. It is also available in different themes – e.g. leopard or panda spots. There is also a recent collaboration with KIT KAT which combines the best of both KIT KAT and Tokyo Banana – What a great combination! This is one of the MUST buy snacks in Japan and the good thing is that Tokyo Banana stores are widely available around Japan (in train stations, shopping malls, airports, etc).
---
Instant Noodles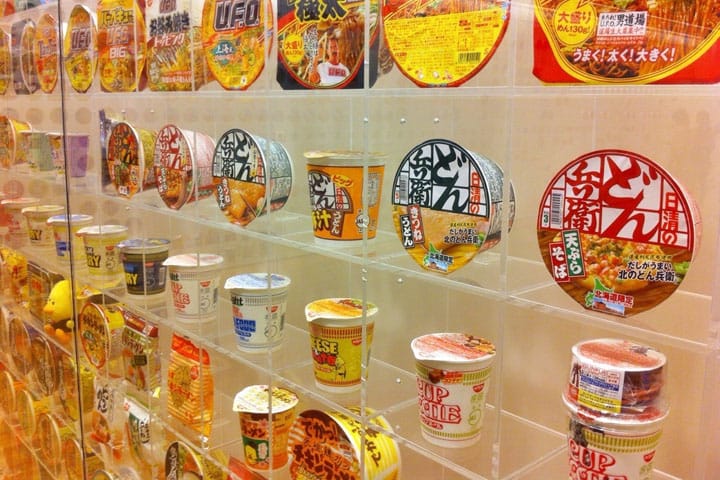 You must be wondering, why people recommend buying instant noodles when you can find them widely available in supermarkets in your own country as well. Many people say that instant ramen noodles from Japan taste far BETTER, and this is the reason why this is one food to bring back from Tokyo. There are many flavors and a variety of instant noodles that is uniquely Japan. I've yet to try instant ramen noodles, therefore, I can't really conclude if this is true. But knowing that the first instant ramen is invented in Japan (By founder of Nissin Cup Noodles), I do believe this is true.
---
DSLR and Cameras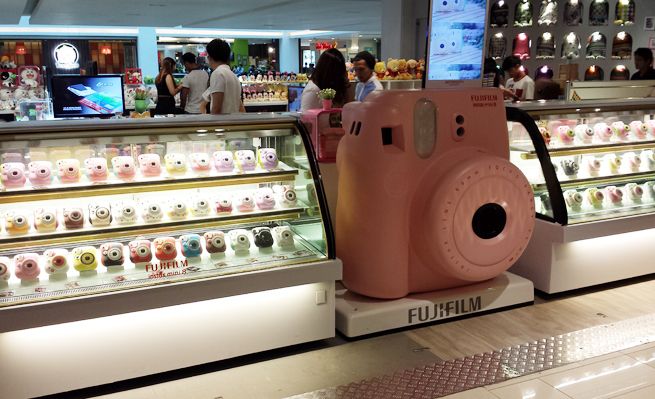 If you are a camera enthusiast, be sure to check out cameras stores in Japan. Japan is home to several high-quality top global camera brands like Canon and Nikon. Therefore, you can find that prices for these products can be a little cheaper as compared to your home country too. Don't forget to also check out the trendy Instax instant cameras that are immensely popular globally too. In my opinion, Instax cameras(by Fujifilm) makes a really good souvenir/gift too. -FYI, if you do not know what's Instax, it's an instant camera which you can print out instant film photos instantly in a few seconds.
---
Japanese Branded Cosmetics
Japanese luxury cosmetics brands like Shu Uemura and Shiseido will make great and ideal gifts for your girlfriend or wife! Get the latest eyelash curler or cleansing oil products that are not yet available worldwide to impress your loved ones. Well, the good news for you is that brands like Shu Uemura and Shiseido will be cheaper. Cosmetics is definitely one of the famous things to buy in Japan. (According to local sources: As compared to prices in other countries, it's relatively around 20% cheaper off retail price in Japan)
---
Origami 折り紙 Paper Kits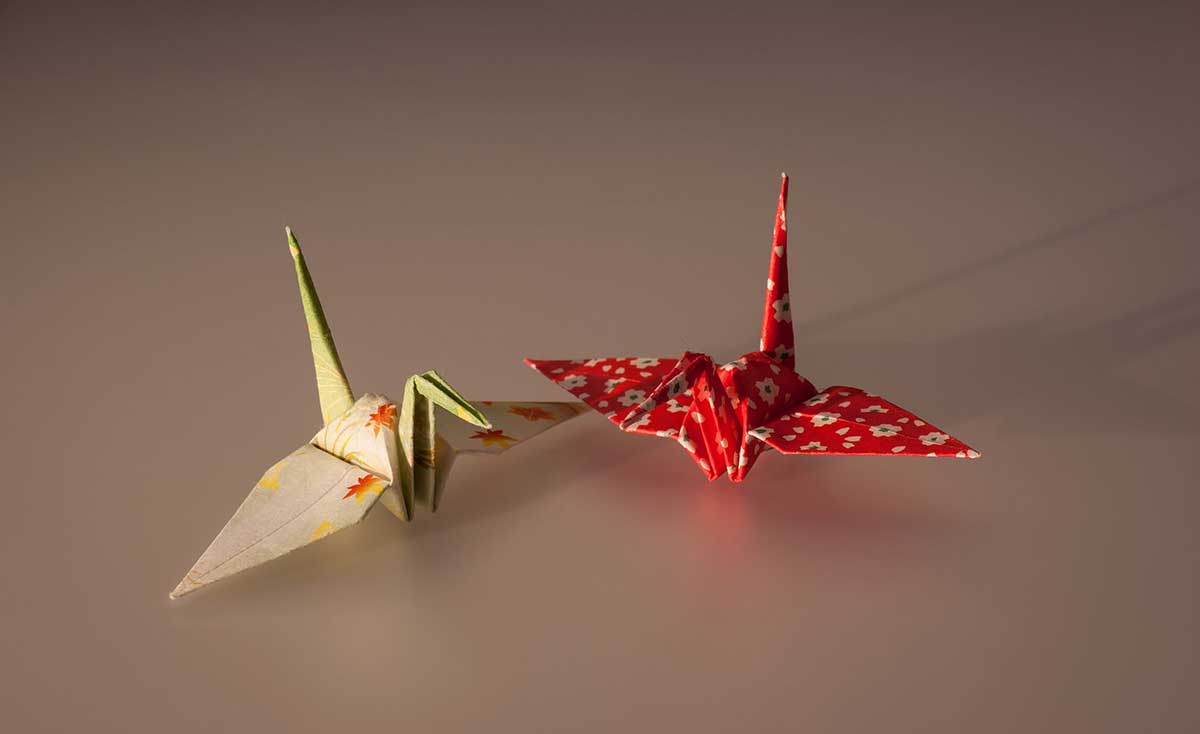 Japanese Origami (Ori means fold, Gami means paper) paper with patterns and colors makes a good gift to symbolize Japan culture. Origami refers to the traditional art of paper folding and the most popular model of "Origami" is associated with paper cranes. Picking up some origami paper off any stationeries or bookstores, and learn how to fold a Japanese paper crane is a great way to experience the Japanese culture. It is said that folding 1,000 paper cranes can make your wish come true.
---
Japanese Kitchen Knives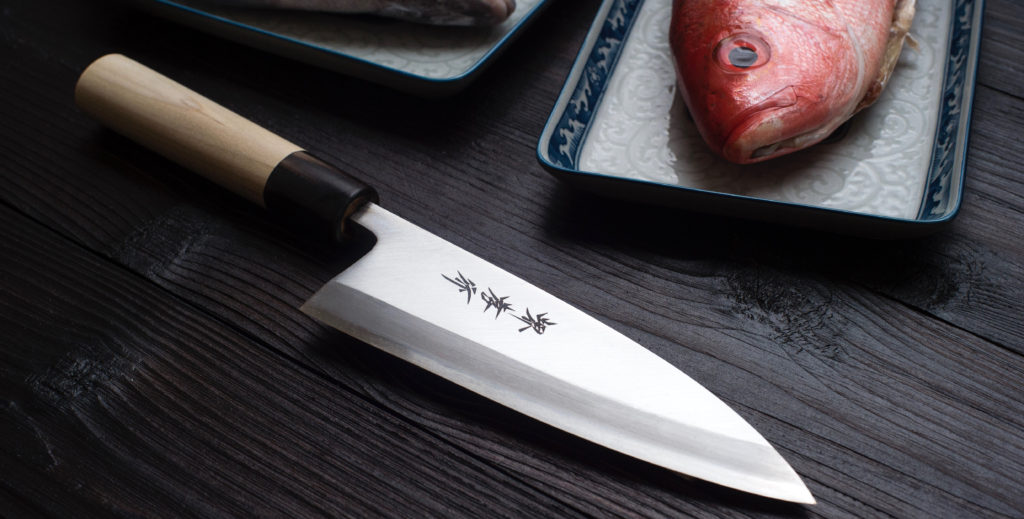 Japan-made kitchen or chef knives are best known for their highest and finest quality. No matter if you cook frequently or not, having a Japanese kitchen knife will be an excellent addition to your kitchen. Not sure whether a Japanese knife will suit you? If you cut lots of vegetables, chicken or fish meat, or if you enjoy making sushi or sashimi, using a Japanese knife will be really suitable. Head down to Kappabashi-Dori in Tokyo and you can find a whole street dedicated to selling kitchenware and accessories. Some of the popular Japanese brands include Takamura Knives, Misono, Tsukiji Masamoto, Aritsugu, Global, Shun, Nenohi/Nenox and more.
---
Sumo Merchandise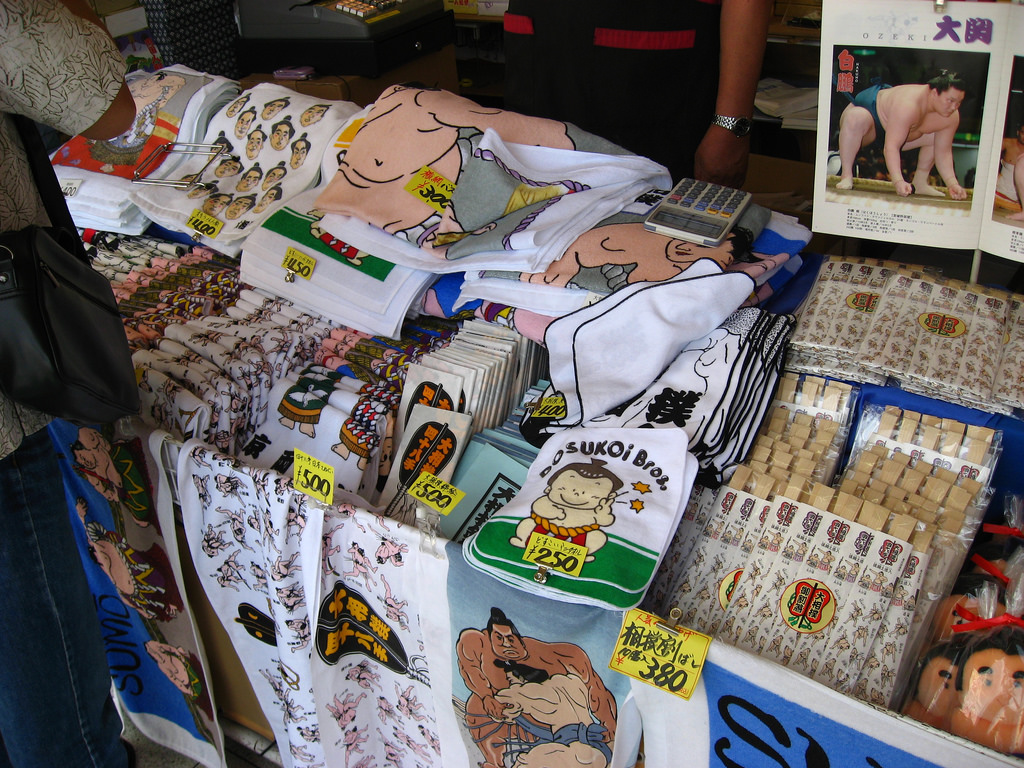 Sumo is the Japanese style of wrestling and it is the undisputed nation sports in Japan. Its origins date back to ancient times as a performance to entertain Shinto deities. Sumo is a traditional culture which exists in Japan for centuries and getting sumo merchandise back is a great souvenir to signifies your trip to Japan. Pro tip: Plan some time during your trip to catch a live sumo tournament!
---
Tokyo Honey Sugar (By YOKU MOKU)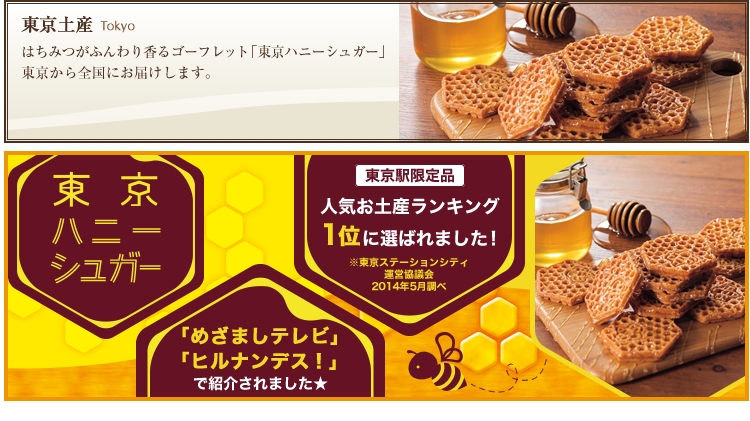 Just like the Tokyo Banana, Tokyo Honey Sugar by Yoku Moku is another MUST BUY snack from Japan. It is a beehive crispy waffle snack which is honey-coated. The snack is sold by YOKU MOKU which is a famous confectionery shop in Tokyo. Also, note that Tokyo Honey Sugar can only be found in Tokyo.
---
Kimono or Yukata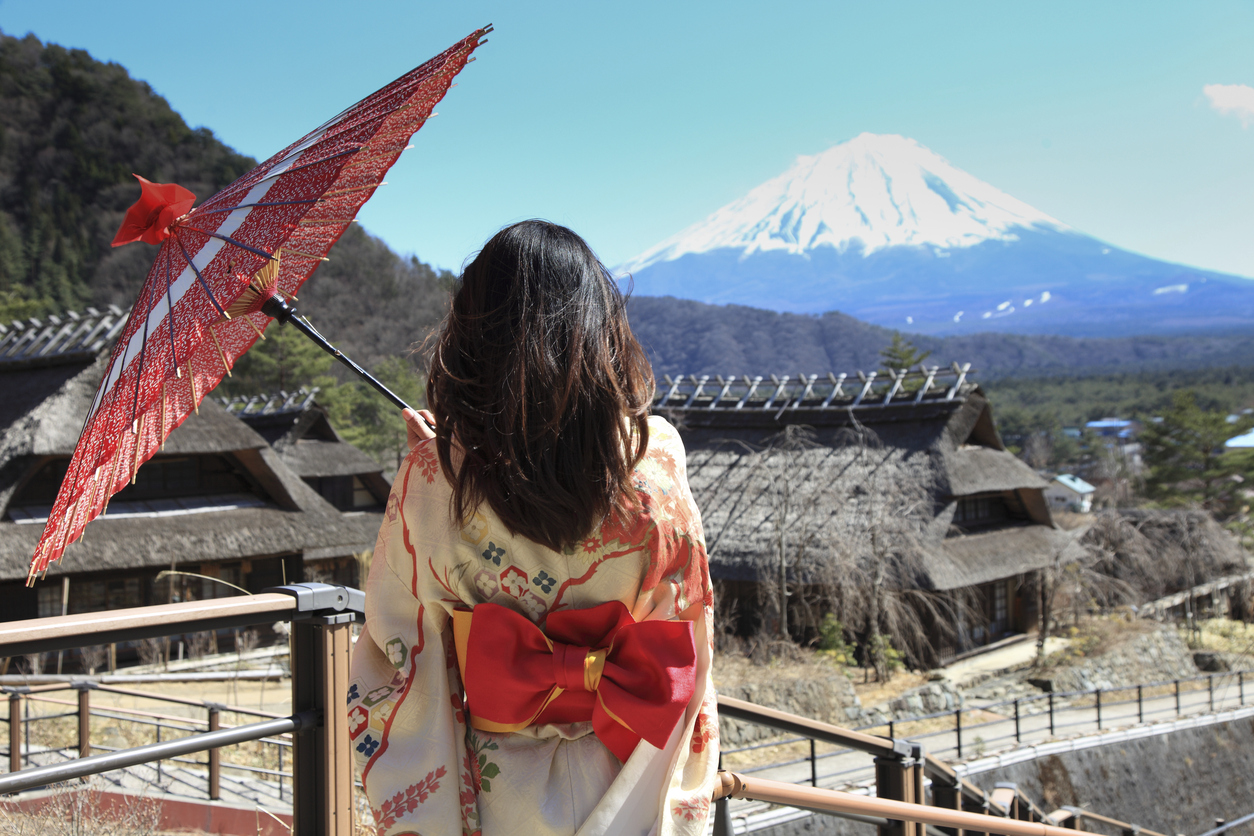 Most tourists will buy Kimono in Japan when they visit. Some will choose to buy Yukata instead. For your information, Yukata is a casual version of Kimono (a traditional Japanese dress). It is a robe made of cotton or synthetic fabric, and people wear it by wrapping around the body and fastening with a sash. In my opinion, Kimono or Yukata will definitely makes a perfect gift for someone who appreciate the Japanese culture. You could even wear a Yukata as pajamas or after a bath, or if you are more daring, out at streets.
---
Starbucks Tumblr (Japan Style)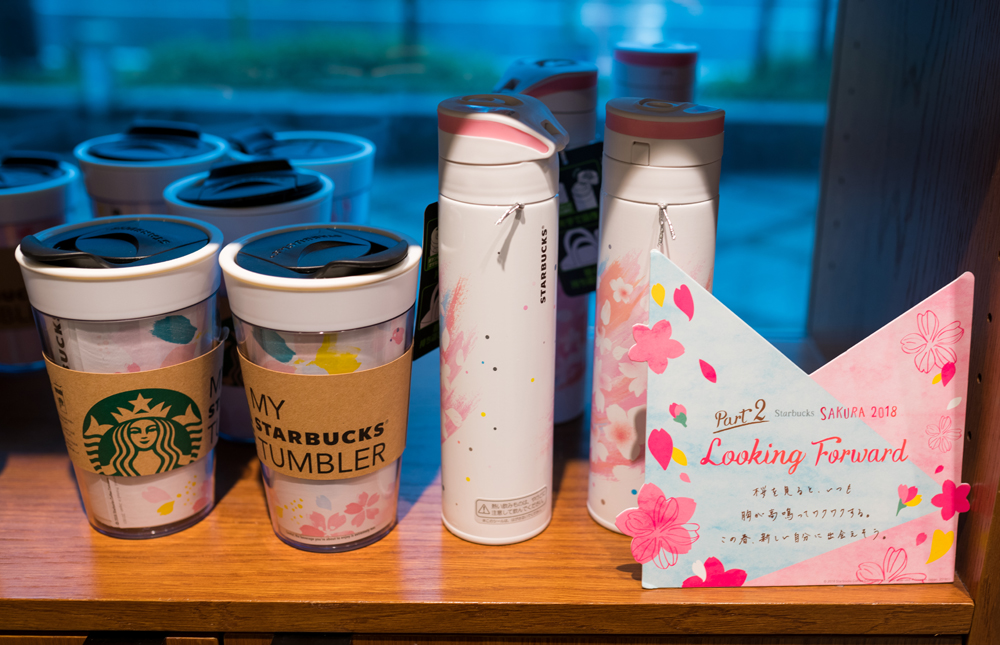 I'm not sure if you are one of the many loyal Starbucks fans? If you are, don't forget to drop by a Starbucks Cafe in Japan for their Japanese merchandise products. I am a regular collector of Starbucks mugs and my hobby is to collect every different (city name imprinted) mug from all the cities around the world. Starbucks in Japan is very popular – I guess Japanese love coffee culture! You can find a limited collection of seasonal products (Cherry blossom themed etc) if you are lucky.
---
Products from 100 Yen Shops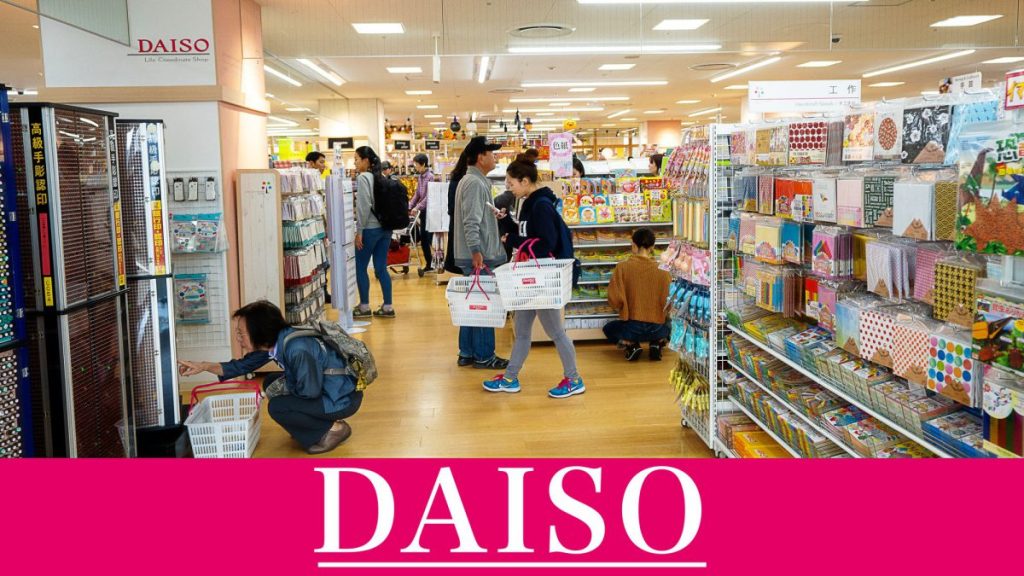 Heard of a shop called Daiso? Japan is popular with the so-called "100 Yen" shops where you can shop for bargain cheap stuff at just 100 yen (100 Yen is around $1 USD) each. Japanese love this concept and while you are in Japan, I would say it will be a good experience to drop by one of these shops to experience the local culture. Popular 100 Yen shops are Daiso, Can DO, Masashi, Seira, 100 Yen shops, and more, etc. While you may be super engrossed in shopping due to the insanely cheap prices, I will have to warn you to be skeptical of the quality though!
---
Japanese Chopsticks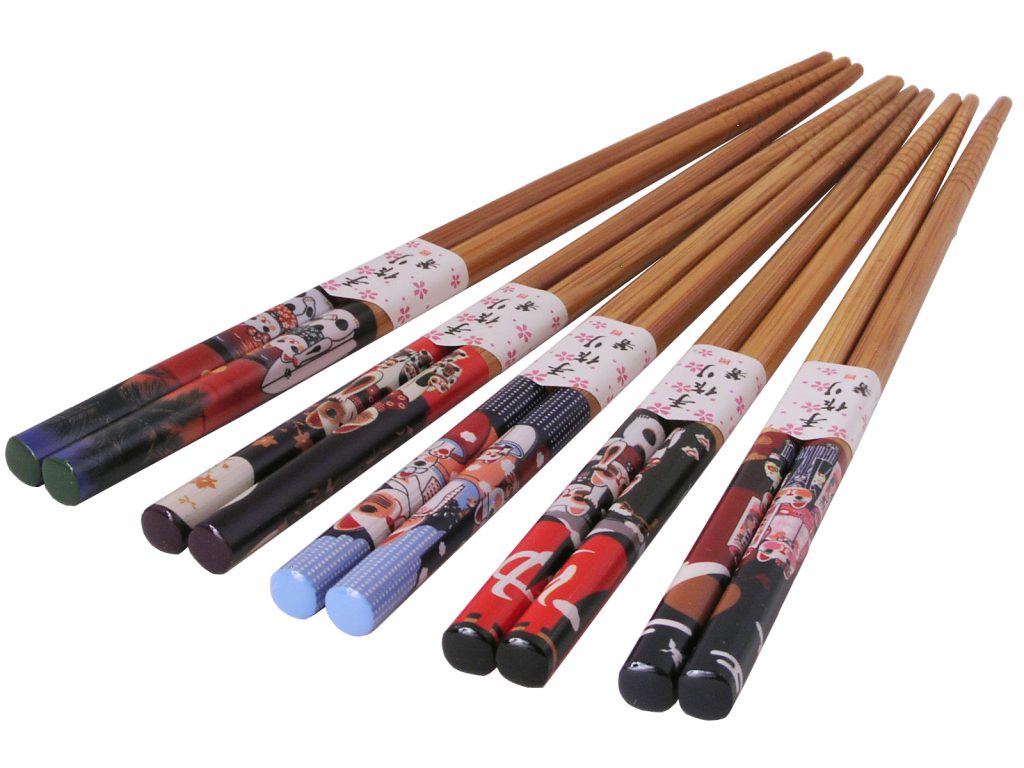 A pair of beautiful Japanese chopsticks that is elegantly crafted is a perfect souvenir to buy back from Japan in my own opinion. Priced quite fairly cheap at a few bucks, the chopsticks are a great depiction of the rich culture of Japan. I always wanted to own a pair of unique chopsticks for myself!
---
Wagashi sweets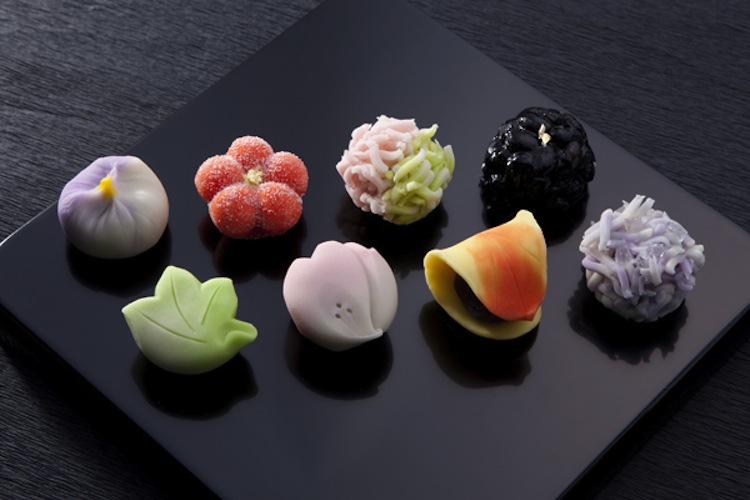 Wagashi (和菓子), also known as Japanese traditional sweets, comes in different varieties of sizes and shapes. These sweets are normally eaten alongside a cup of hot green tea and are normally being served in cafes or restaurants all around Japan. Some of the popular wagashi sweets that tourists love are Namagashi, Daifuku, Dango, Dorayaki, Manju, Monaka, and more. Believe me, these authentic Japanese snacks are definitely worth trying.
---
Sake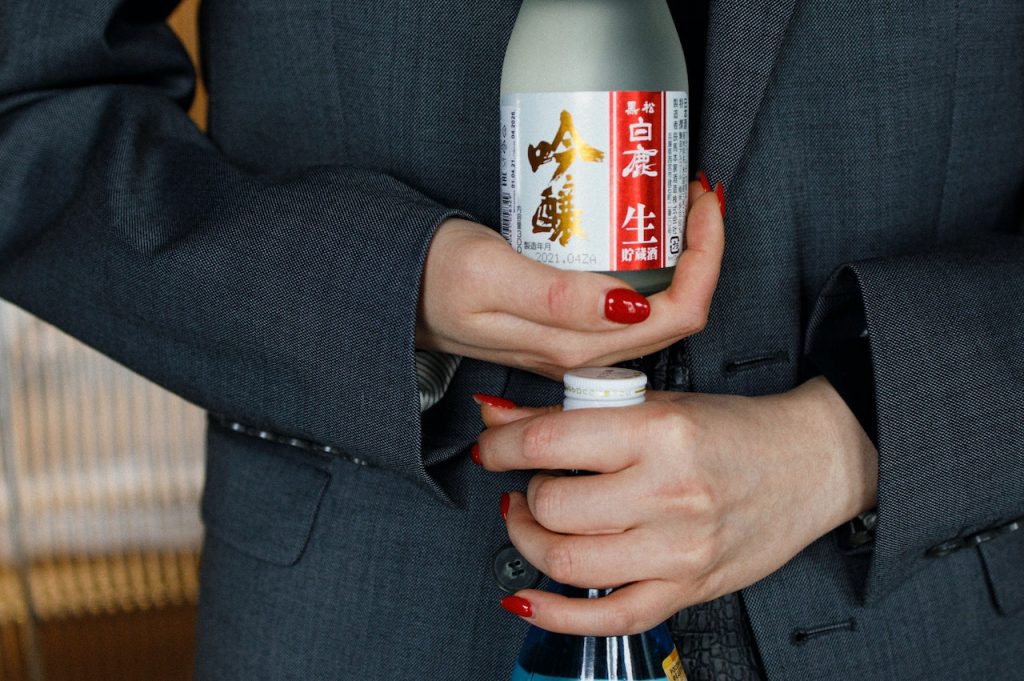 Sake is known as Japanese liquor which are made from fermented rice; they are also called Japanese rice wine. They make a perfect gift for anyone, suitable for any occasion. For alcohol fans, trust me that your trip to Japan will not be complete without visiting a sake brewery and also buying a sake back.
Some of the most popular Sake brands to consider are Dassai, Hakkaisan, Kokuryu, and Suzune.
---
Manga & Anime Figurines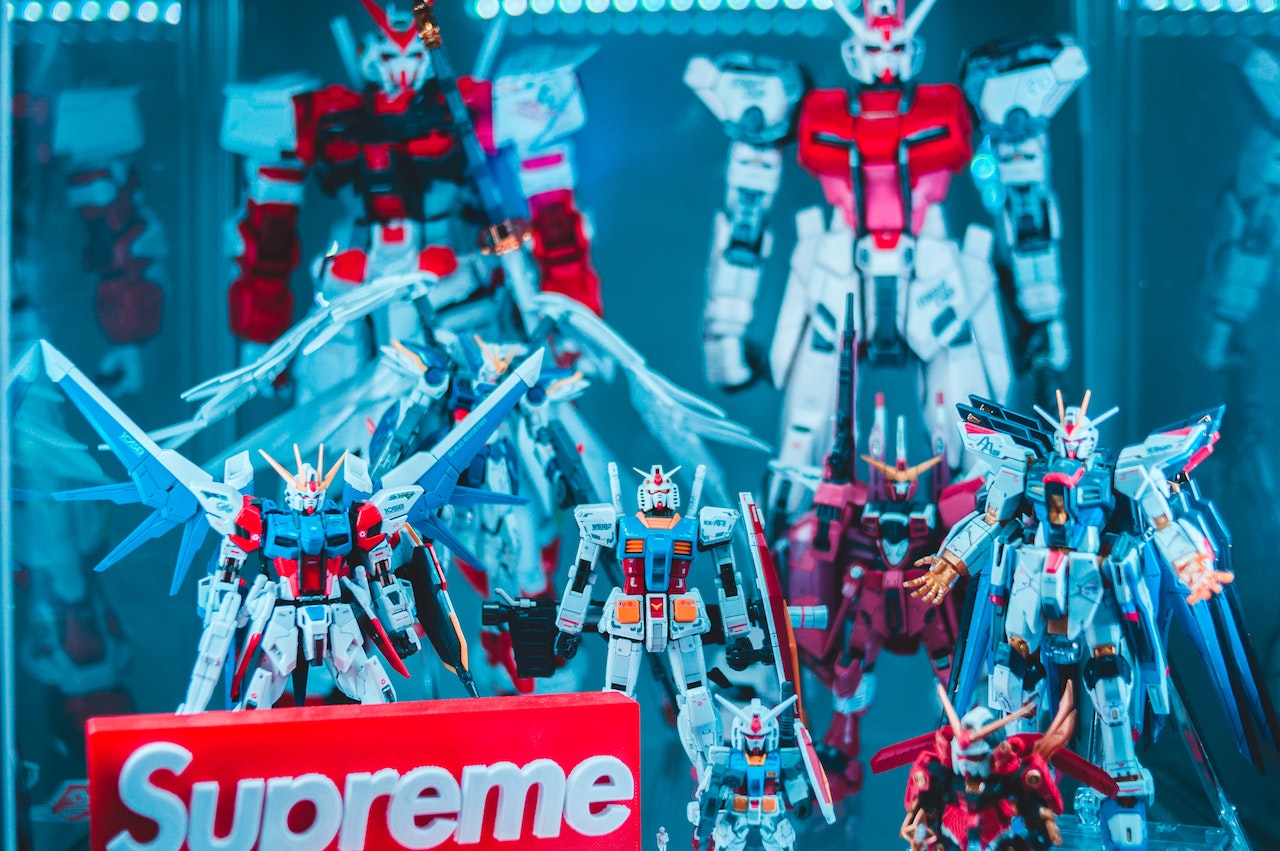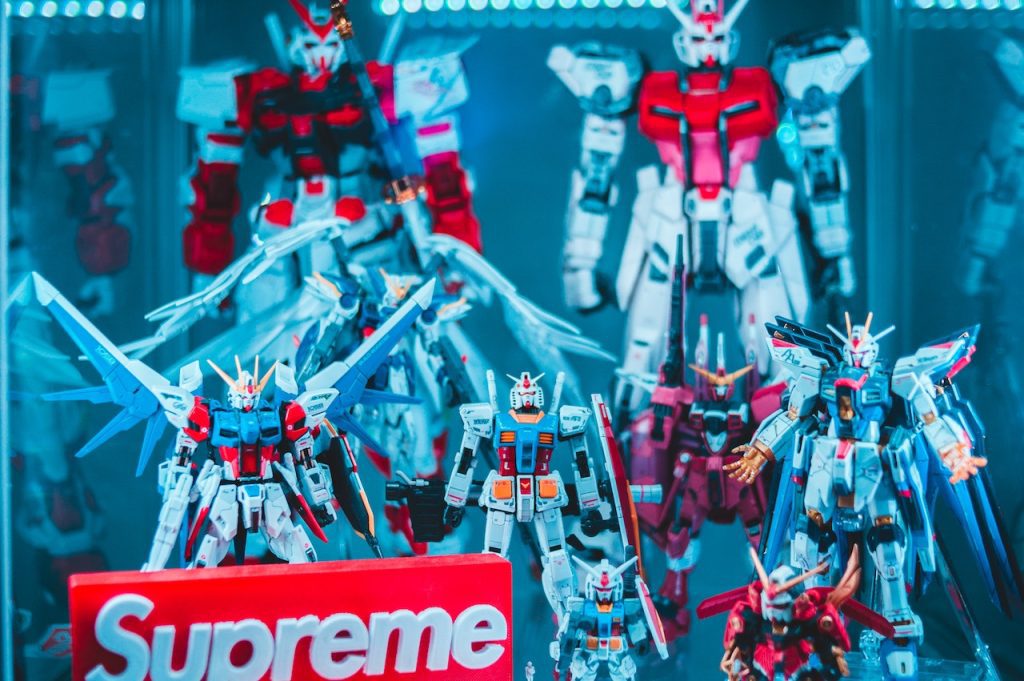 Japan originated and make Anime & Manga (comics) a global success and a billion dollar industry. Just see these popular titles like One Piece, Gundam, Sailor Moon, Dragonball, Pokemon or Doramon… I bet anyone would at least know one of these. That said, buying some popular manga books back or favorite anime character figurines will make a very special gifts for young people!
---
Other Things To Buy in Japan?
Apart from the above list top 10 gifts and souvenirs to buy in Japan, we have also listed down some of the popular things that tourist would normally look for when visiting Japan.
Where to buy Gold or Pearls in Japan?
Make a trip down to Okachimachi District where you will find hundreds of Jewelry shop selling gold, jewelry, diamond, pearls and even gems. Some notable shops includes Candid Japan, Ginza Tanaka, and Gold House Japan.
Where to buy Kit Kat in Japan?
Kit Kat is crazy popular in Japan. In Japanese, it is translated to "Kitto Katto" which means "sure to win". This translation is also a reason why Kit Kat is sort of a "lucky charm" snack to Japanese people. To be honest, Kit Kat is super easy to buy. You can find shops selling Kit Kat almost anywhere in Japan, be it 100 Yen shops, Daiso, or DonKi.
Where to buy Rolex in Japan?
Some tourists like to buy Rolex in Japan because there is no long waiting list. The second reason is because most luxury watch shops are duty free and you don't have to worry about buying a counterfeit. Visit here to browse for a list fill of official Rolex dealers in Japan.
Where to buy Royce Chocolate in Japan?
The world renowned Royce brand chocolate is founded in Sapporo, Hokkaido. If you are visiting Sapporo, you should definitely get a Royce chocolate back. Royce chocolate comes in different flavours with liquor or non-liquor, and a range of sweetness and bitterness. In addition, there are also a variety of other product range like potato chips chocolate (yes, you read right), wafers, bars, cookies for you to choose from. Visit here to find out where to buy Royce in Japan.
---
Tips when Shopping in Japan
Learn Basic Japanese Phrases
When exploring local markets and stores, a few polite Japanese phrases can go a long way. Simple expressions like "How much is this?" (Kore wa ikura desu ka?) and "Where is the restroom?" (Toire wa doko desu ka?) can make your interactions smoother and more enjoyable. Locals appreciate your efforts, and a friendly "Arigatou gozaimasu" (Thank you very much) can earn you a smile and excellent service.
Master the Art of Politeness
Politeness is a cornerstone of Japanese culture, and this extends to shopping as well. Remember to bow when entering and leaving stores, showing your appreciation for the service. A polite and respectful attitude will not only make your shopping experience more pleasant but will also create positive interactions with locals.
Bring Cash and Cards
While credit cards are widely accepted in urban areas, it's a good idea to carry some cash, especially if you plan to shop in smaller markets or rural towns. Having coins and small bills on hand can help you make purchases at street vendors and in places that may not accept cards. Additionally, consider obtaining an IC card like Suica or Pasmo, which can be used for public transportation and even some small purchases.
Research Tax-Free Shopping
If you're a tourist, you may be eligible for tax-free shopping. Many stores offer tax refunds on purchases made by international visitors. To take advantage of this, ensure you have your passport with you and inquire about tax-free shopping at the store before making your purchase. This can result in significant savings on your shopping haul.
Explore Different Shopping Districts
Japan is famous for its diverse shopping districts, each with its unique charm and offerings. In Tokyo, the trendy Shibuya district is a fashion haven, while Osaka's Namba is a paradise for foodies and shoppers alike. Kyoto's Gion district boasts traditional crafts and souvenirs. Research different areas to find the ones that align with your shopping interests.
Timing Matters
Timing is crucial when shopping in Japan. Keep an eye out for seasonal sales and events, such as the New Year's sales (Fukubukuro), summer discounts, and holiday promotions. Planning your trip around these times can result in substantial savings and a wider selection of products.
Size and Fit Considerations
When shopping for clothing and shoes, keep in mind that Japanese sizes may differ from those in your home country. It's a good idea to try items on before making a purchase. If you're unsure about your size, don't hesitate to ask for assistance from the friendly staff, who are often eager to help you find the perfect fit.
Be Open to Vending Machines
Japan's obsession with convenience extends to vending machines that dispense everything from drinks and snacks to cosmetics and even electronics. Embrace the novelty and convenience of using these machines, especially when you're on the go and need a quick pick-me-up.
Practice Haggle-Free Shopping
Unlike some other countries, haggling is not a common practice in Japan and is generally considered impolite. Embrace the concept of fixed prices, and enjoy a hassle-free shopping experience where you can focus on finding the perfect items without the need for negotiations.
Keep an Eye on Quality
When purchasing high-value items or electronics, always check for quality, authenticity, and warranties. Japan is renowned for its craftsmanship, but it's still a good practice to verify the legitimacy of your purchase to avoid any disappointment later.
---
Wrapping Up
In Japan, shopping is like an exciting treasure hunt where you can discover amazing things from both the past and the present. From beautiful kimonos and tasty treats to cool gadgets and pretty stationery, there's something for everyone. So, when you visit Japan, don't forget to bring an extra suitcase – you'll want to take a piece of this wonderful shopping experience back home with you. Just remember to check your country's rules before packing your goodies.
That's all for our guide on what to buy in Japan, and hopefully, this will help you get your desired gifts or souvenirs back from Japan. Just a disclaimer that these are the top 10 things that I will consider to buy when I visit Japan and note that the expressed ideas are jolly my own personal opinions.