Cabbages and Condoms? This name of this restaurant seems weird. Yes, this is restaurant started by a popular public official in Thailand by the name of Mechai Viravaidya. With an objective to educate the public more on sexual health (safe sex & aids prevention), part of the profit goes into supporting the Population and Community Development Association – A non-profit organization.
Cabbages and Condoms Motto – Our Food Won't Make Your Pregnant!
Well, the good thing for customers is that you get to enjoy tasty Thai Food, and at the same time, you know that you are contributing to a good cause. This is killing two birds with one stone. 🙂
I found this restaurant in Google Map app and after reading some positive reviews, we decided to make a trip down Cabbages and Condoms to eat some snacks and chill out. Firing up Google Map, we navigated our way from Terminal 21. The restaurant is located along a dark street and within just 10 minutes, we reached our destination. It's a big restaurant and there are both indoor and outdoor seating areas.
This is a normal lamp that is lighting up the pathway to the restaurant. But take a closer look and see what is it made of? 😀
Outside the restaurant, there are life size mannequins dressed up in rubber condoms. The concept is definitely fun and interesting. Can you imagine how many condoms they used for their interiors? I bet there are tens of thousands. Be sure to bring your camera along when you visit Cabbages & Condoms.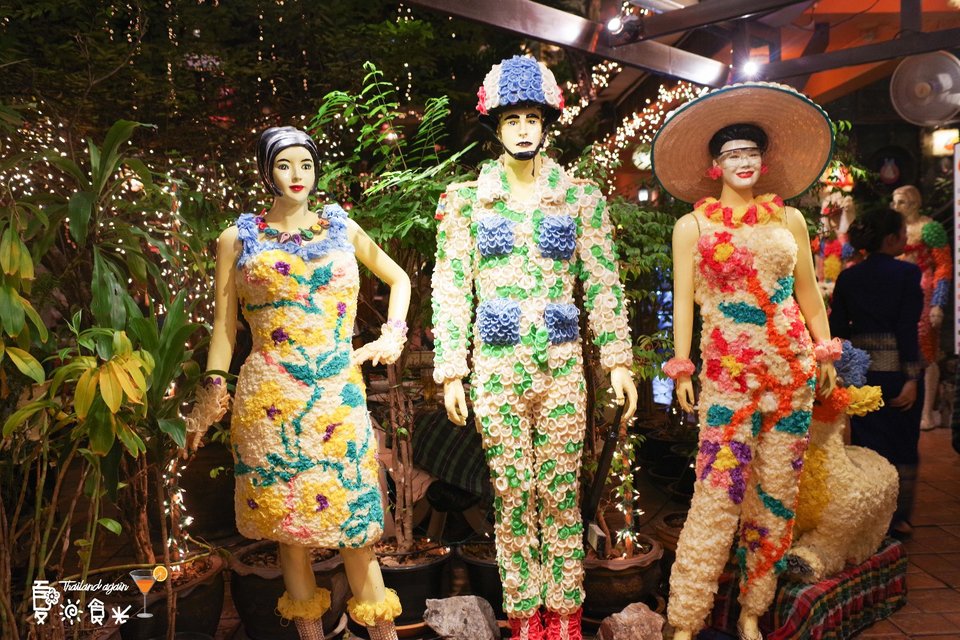 Say Hi to Santa Condom too.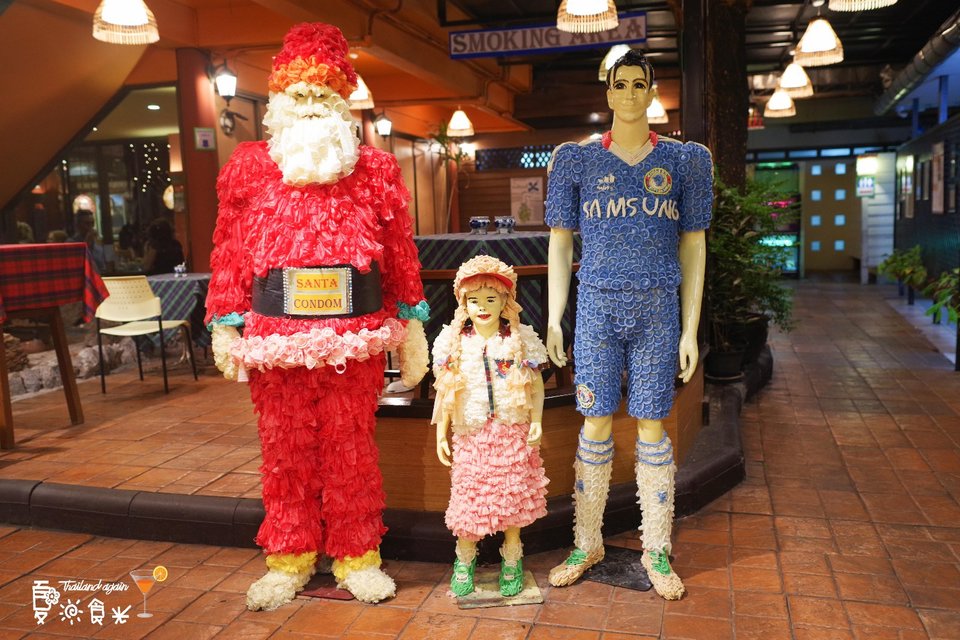 The Condom Compendium. Who the hell came out with these details? Let me buy you a beer.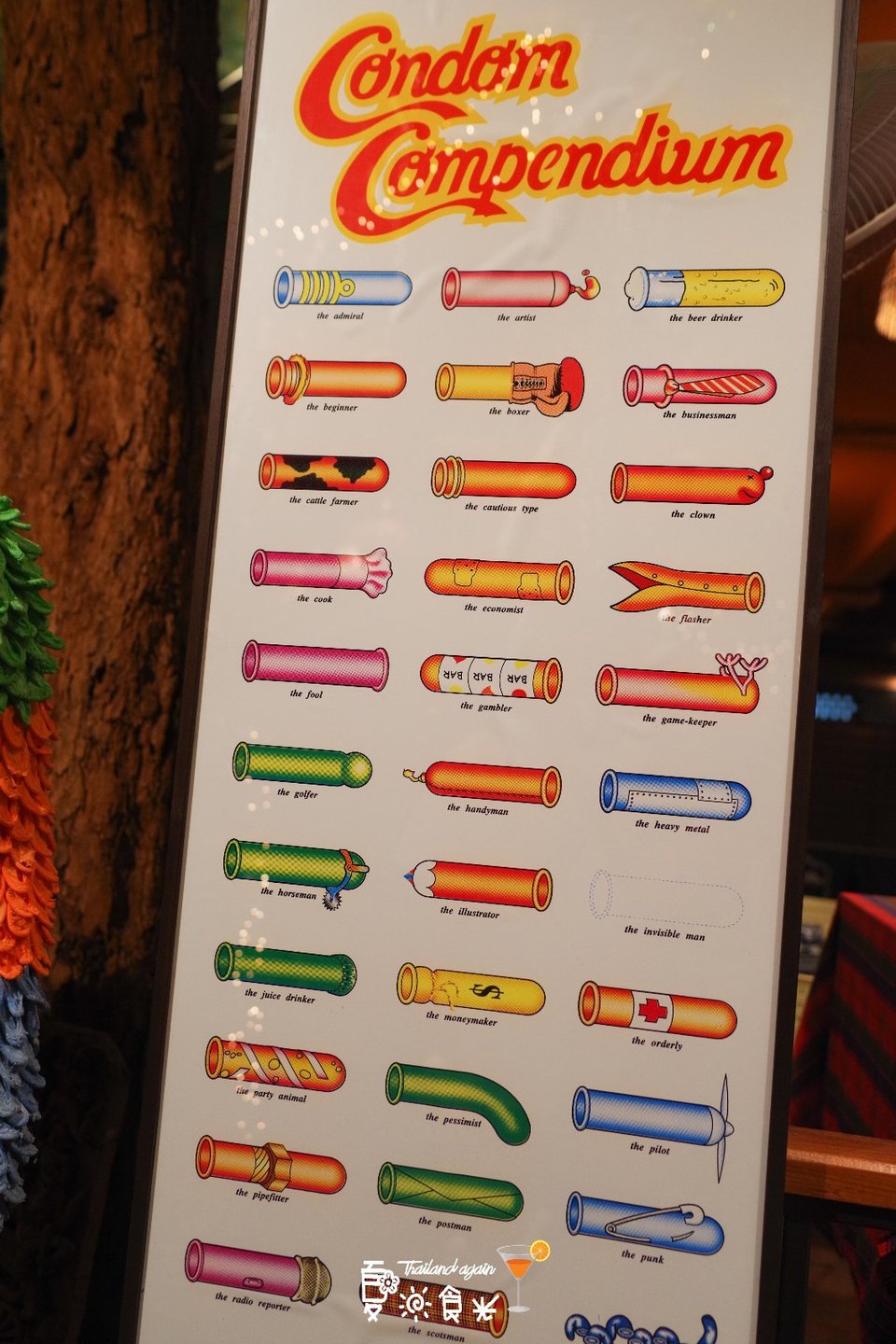 Cabbages and Condom provide free condoms for customers as well. Don't be shy and feel free to take a condom (or some). First, you got to choose your size… Choose from Military, Politician, Coup D'ETAT & Democracy. #LOL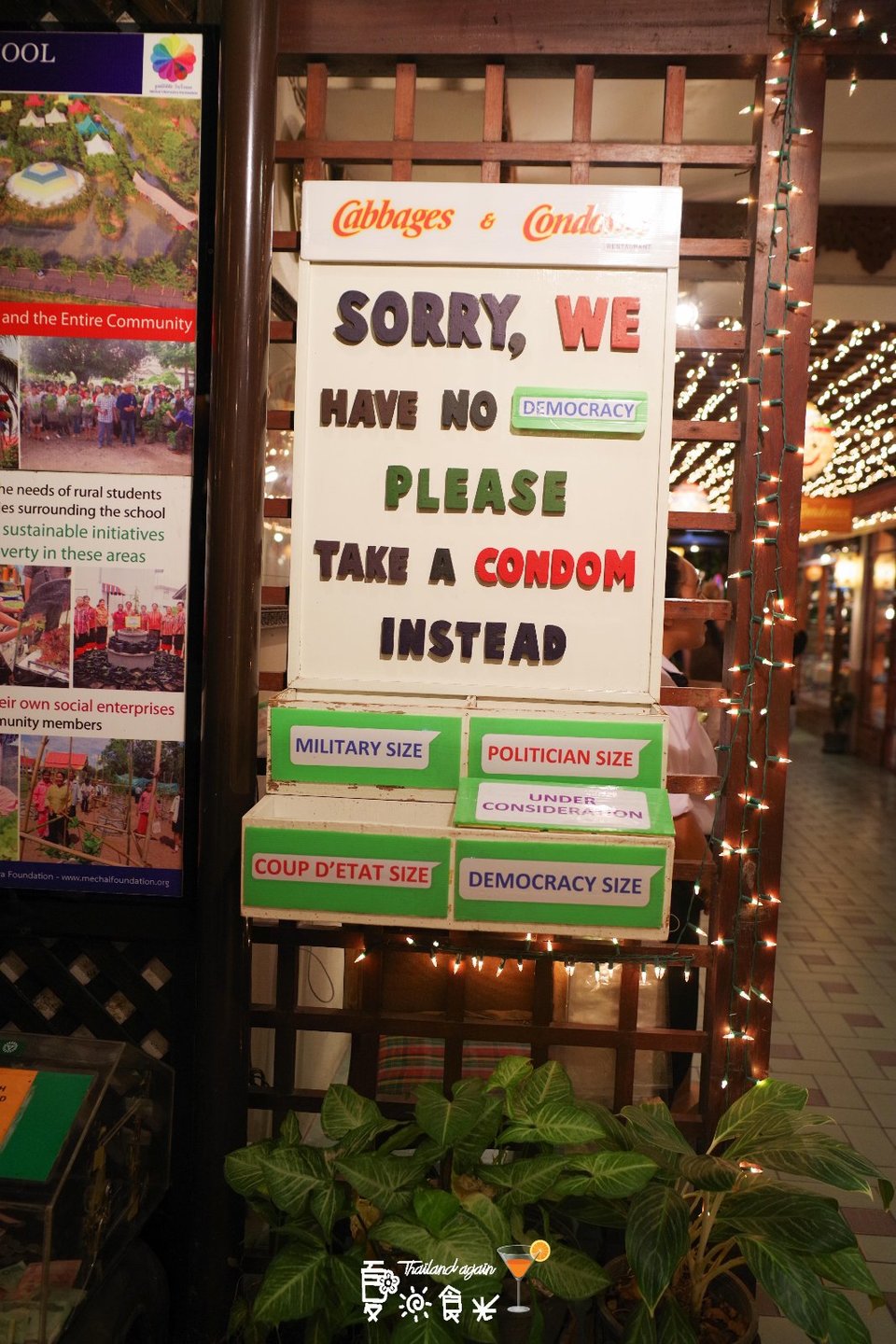 Unfortunately, the outdoor seating area is fully packed, so we went indoor. The good thing is that indoor is air conditioned. The tables are decorated with rubber condoms as well. They really live up to their name!
As this is our second round of dinner, we only ordered some light food and snacks.
Gai Hor Bai Toey (Thai Pandan-Wrapped Chicken)
The chicken meat is juicy and well marinated.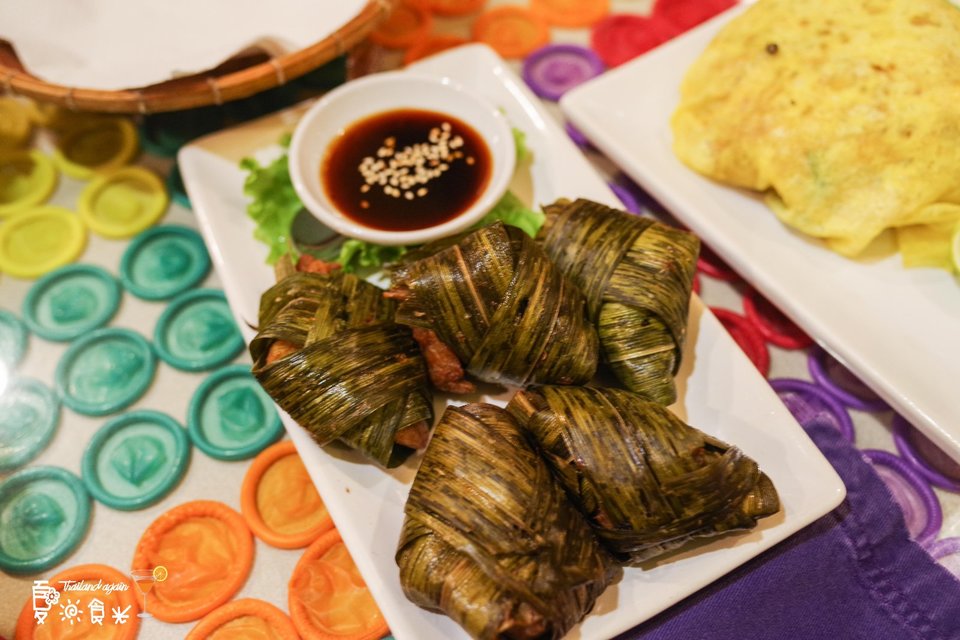 Tom Yum Goong (Hot and Sour Thai soup)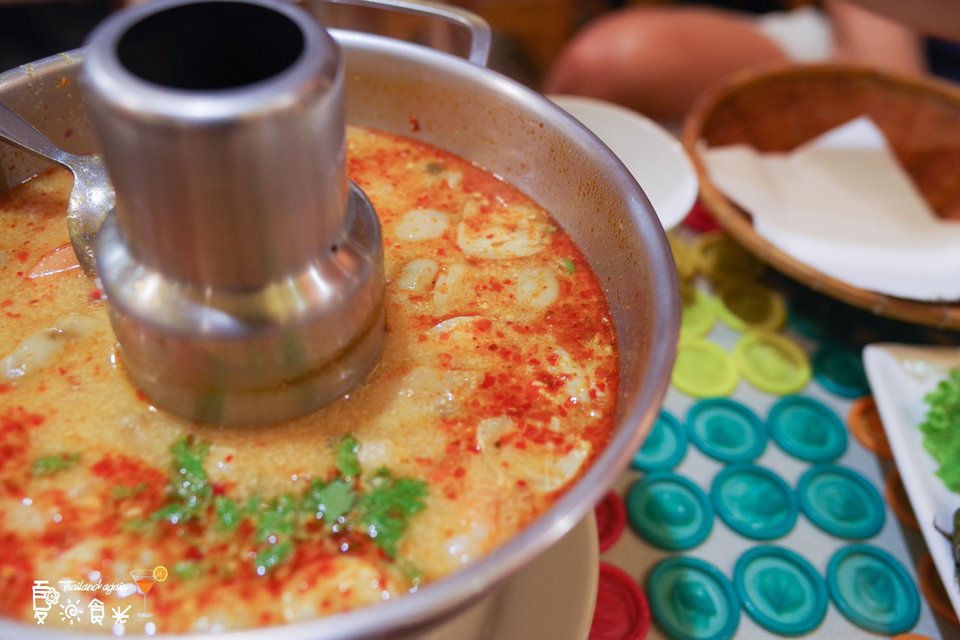 I really love their Tom Yum Goong and I will definitely recommend you to try it out. The shrimps are big and fresh and the soup is rich and tasty.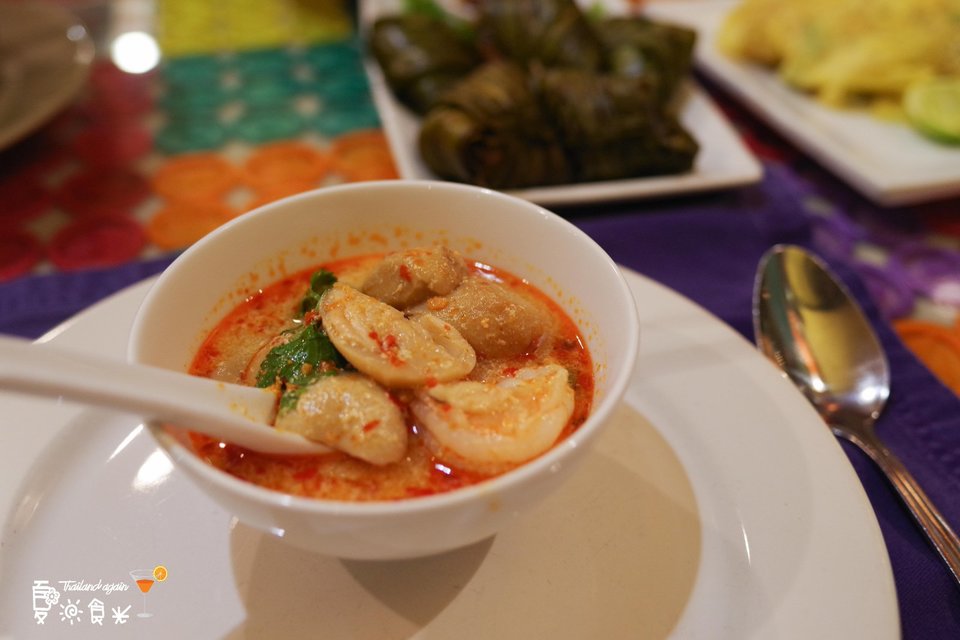 Pad Thai (Stir-Fried Rice Noodle)
Their Pad Thai taste very average to me. Nothing special about it and it's a bit dry. The best Pad Thai I had in this recent Thailand trip is the complimentary pad thai from Lung Ja Seafood in Huahin.
Getting to Cabbages and Condoms
Address:
Sukhumvit 12 Alley, Khwaeng Khlong Toei, Khet Khlong Toei, Krung Thep Maha Nakhon 10110, Thailand
Opening Hours: 11 AM – 11 PM
Quality of Food -

7.5/10

Customer Service -

7/10

Value for Money -

7/10

Atmosphere -

9/10
Summary
Cabbages & Condoms is an interesting condom themed restaurant in Bangkok. If you are around Terminal 21 or the vicinity and are looking for some place for dinner or just chill out, you can visit them.
The food is quite tasty and the customer service is good. The food is also reasonably priced. Our meal cost around 1500 Baht, including a drink and beers as well.
Not to forget, you get to see and take photos with the interesting interiors and decorations. Cabbages & Condoms is definitely an Instagram worthy restaurant.
The best part of it? You can grab some free condoms. LOL