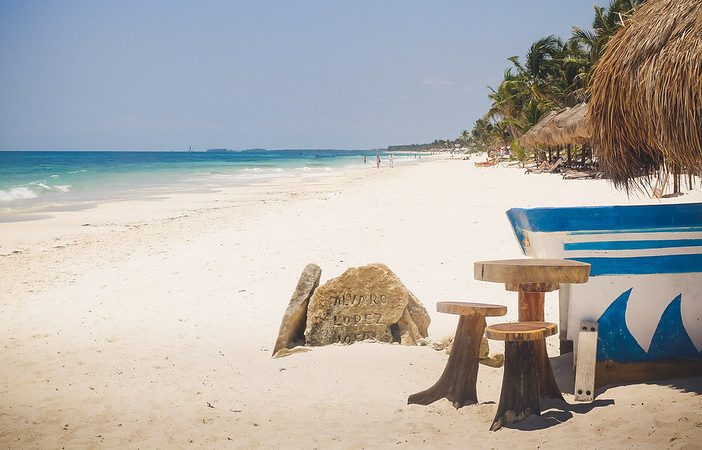 Hola amigos! If you're reading this, chances are you've got the travel bug and a shopping itch to scratch. Mexico, with its rich culture, vibrant colors, and diverse landscapes, is not only a feast for the eyes but also a paradise for shoppers. From bustling markets to high-end boutiques, this country offers a shopping experience like no other. Mexico's incredible history and vibrant culture make it one of the most sought after travel destinations. From its laid-back beaches and Mayan ruins to the rocking nightlife and all-inclusive resorts, it is one destination that should be on every traveler's bucket list. And as much as it offers a paradise for those who love the beaches and ancient ruins, you will also love it when it comes to shopping. There is a wide selection of traditional authentic Mexico souvenirs that you can take back home as gifts for yourself, your family and your friends. If you are thinking of making Mexico your next destination but don't know what souvenirs to buy, you have just come to the right place. And so to ease your navigation through the markets, here are the top 10 things on what to buy in Mexico. So, grab your sombrero and let's embark on a retail adventure across this beautiful land. In this shopping guide, we'll take you through the must-visit shopping destinations, unique Mexican souvenirs, and savvy shopping tips to make the most of your retail therapy in Mexico.
Mexican Coffee
If you have a family member or friend back home who loves a good cup of coffee, you should buy them Mexican coffee. Being one of the top organic coffee-producing countries, the country exports a wide variety of gourmet coffees with varying flavors and robustness. Don't leave without trying or buying café de olla, one of the most preferred coffee drinks in Mexico. The coffee is made using cinnamon sticks making it naturally sweet.
---
Mayan Chocolate
Did you know that the first known culinary use of chocolate took place in Mexico? The Mayans were the first known people to cultivate cocoa plantations. However, back then they did not make it be the sweet treat that we know today as chocolate. They just used it to make a bitter beverage which they drank during spiritual rituals. But today, there are a wide variety of hot creamy chocolate drinks and blocks of chocolate that are worth buying as a souvenir for your friends or family.
---
Talavera Pottery
Talavera pottery is known for its vibrant colors and intricate patterns. Each piece is hand-painted, making it a work of art. You can find these beautiful ceramics in markets across the country. If big and colorful vases, bowls, or cups sound like a great idea for your home decor then you will love Talavera pottery. This style of pottery features white and blue color aspects and is the most exported style of pottery in Mexico. The items are decoratively-painted with a mixture of Spanish and pre-Hispanic designs. There are various designs and colors. This means you can't miss finding an item that will fit your home and décor.
---
Molinillo
This is the best gift for someone who loves to make and drink hot chocolate. It is simple hand-carved kitchenware that you can use to make hot chocolate. To use it, you just hold it in between your palms and rotate it by rubbing your palms together. This creates a smooth and delicious hot creamy chocolate. Even if you don't plan to use it for culinary purposes, its unique design still makes it a great addition to your kitchen décor.
---
Taxco Silver Jewelry
When you travel to Mexico, you are most likely to buy your next piece of jewelry or set of silverware here. This is because the Mexican town of Taxco is known worldwide for making beautiful ad authentic silver work. They also incorporate natural stones like turquoise, amethyst, and even coral from the nearby towns. The silver itself is mined in the city which is also full of silver craftspeople to mold it into various types of jewelry and silverware.
---
Tequila
Have you ever heard of the saying "the beverage Champagne has to come from Champagne in France to be called Champagne"? Well, the same applies to Tequila. For you to call it Tequila, it has to come from the state Jalisco which houses a town called Tequila. So if you happen to pass across the Jalisco area, try to get a guided tour leading to one of the tequila farms. There, you will have the opportunity to learn about how Tequila is made. You can as well sample and buy different kinds of Tequila here.
---
Tribal Art
Being home to some of the most indigenous tribes known worldwide like the Mayans, Aztecs, and Toltecs, Mexico is a good place to buy tribal art. Buy a locally-made copy of pre-Colombian art and bring back home a piece of Mexican history and culture. This can either be in the form of a mask or statue. Choose from the varied popular masks and statues that are as just as good as those found in the local museums.
---
Huipil
This is one of the most classic gifts that you can buy for a fashionable family member or friend. It is traditional Mexican clothing including blouses and tunics that are worn by local Mayan and Zapotec women. It is made using common fabrics covered with beautiful embroidery. The embroidery comes in a wide variety of patterns and is one way Mexicans use to express their art.
---
Vanilla
Mexico is famous for its vanilla, and you can find high-quality vanilla products in local markets. It's a great gift for foodies and bakers back home. Being the birthplace of Vanilla, your trip to Mexico won't be complete without buying at least one bottle of vanilla extract. The best part is that buying it in Mexico will be half as expensive as buying it in other parts of the word. Whatsmore, it will taste much better since the Mexican vanilla is considered to be the king of all vanilla extracts. This is mainly because of its very rich and smooth touch and spicy elements. So if you have a baker back home, this will make for an exciting gift.
---
Hammocks
Did you know that Hammocks were invented by the native inhabitants of Mexico? Hammocks were used by Mexico natives as a safe place to sleep while protected from wild animals. When the Spaniards arrived, the Europeans eventually adopted them but for use on sailing ships. Today, you will find two types of hammocks in Mexico – Mexican and Mayan. If you are interested in buying one, you can head over to the open-air markets in Cancun.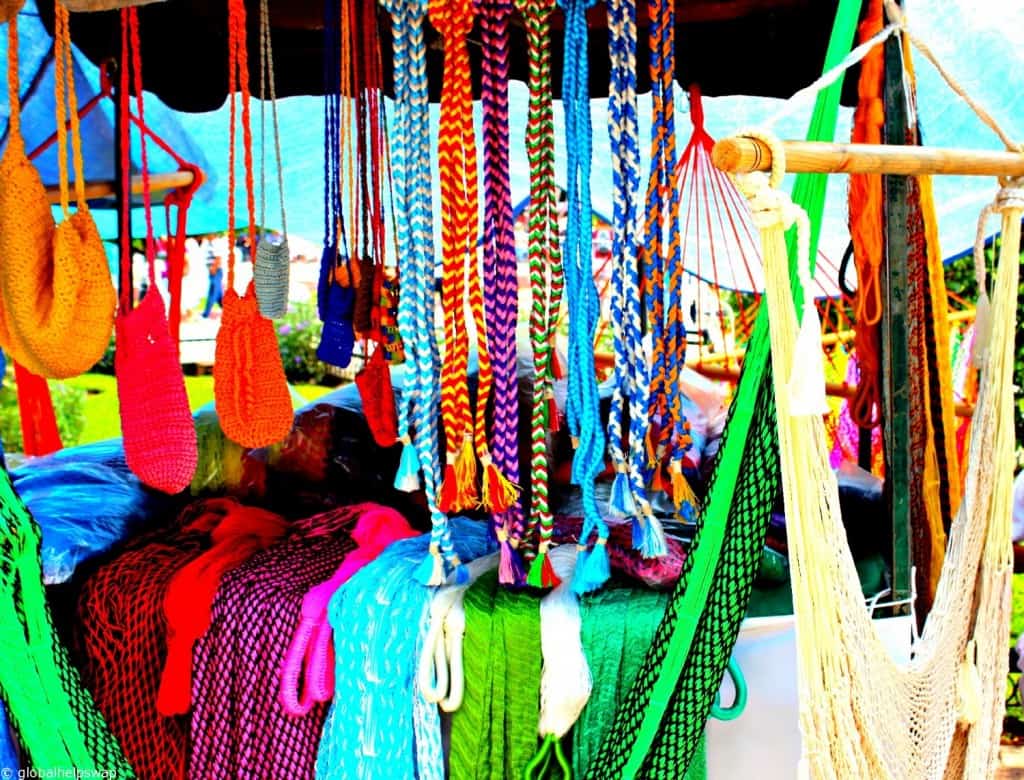 ---
Shopping Guide in Mexico
Exploring the Markets
Let's start our shopping journey in the heart of Mexican commerce – the markets. Mexico is famous for its lively and colorful markets, where you can find everything from handmade crafts to mouthwatering street food.
Mercado de la Ciudadela, Mexico City – Your first stop should be the bustling Mercado de la Ciudadela in Mexico City. Here, you'll find an array of traditional Mexican crafts, including intricate pottery, embroidered textiles, and colorful piñatas. Don't forget to haggle with the vendors; it's all part of the experience!
Mercado 28, Cancún – If you happen to be in Cancún, Mercado 28 is a shopper's paradise. This market is known for its authentic Mexican souvenirs, from leather goods to silver jewelry. You'll also find local street food vendors serving up delicious tacos and fresh fruit juices.
Mercado de la Merced, Mexico City – Dive into the culinary world of Mexico by visiting Mercado de la Merced, also in Mexico City. This enormous market offers an incredible variety of fresh produce, spices, and street snacks. Be prepared for sensory overload as you navigate through the lively aisles.
Navigating High-End Boutiques
While the markets offer an authentic and vibrant shopping experience, Mexico also boasts some high-end boutiques and shopping districts for those looking for luxury items.
Polanco, Mexico City – Polanco is known as the upscale shopping district of Mexico City. Here, you'll find designer boutiques, fine dining restaurants, and elegant galleries. It's the perfect place to splurge on luxury fashion items and jewelry.
Paseo de Montejo, Mérida – This avenue in Mérida is lined with beautiful mansions and upscale shops. It's the ideal place to shop for high-end clothing, accessories, and unique gifts.
Plaza Caracol, Cancún – If you're staying in Cancún, Plaza Caracol is a shopping mall that caters to both budget and luxury shoppers. You can find international brands as well as Mexican designers here.
Mexico Shopping Tips
Before you head out on your shopping spree, here are some tips to make your experience smooth and enjoyable:
Cash is King – While many places accept credit cards, it's a good idea to carry some cash, especially when shopping in markets where haggling is common.
Brush Up on Your Spanish – While you can get by with English in touristy areas, knowing a few basic Spanish phrases can go a long way in markets and smaller shops.
Bargain with a Smile – Haggling is part of the culture in many Mexican markets. Don't be afraid to negotiate, but do it with respect and a friendly attitude.
Inspect Your Purchases – Before you leave the shop or market stall, carefully inspect your purchases to ensure they're in good condition. This will save you from any unpleasant surprises later.
---
Conclusion
Shopping in Mexico is more than just buying souvenirs; it's an immersion into the country's vibrant culture and rich history. From the bustling markets of Mexico City to the luxury boutiques of Polanco, there's something for every type of shopper. So, whether you're seeking traditional crafts, exquisite jewelry, or delicious food items, Mexico has it all. Remember to embrace the local culture, haggle with a smile, and savor every moment of your shopping adventure in this captivating country. ¡Feliz compras! (Happy shopping!)
In Mexico, shopping is not just an activity; it's an experience that will leave you with cherished memories and unique treasures to take home. So, get ready your travel gear, pack light and leave room in your suitcase for the colorful and captivating world of Mexican shopping. Happy travels and happy shopping!