People seem to always associate Germany with beer, sausages & castles, and I am not any different too. That sums up my impression of the country since young. Germany is one of the most popular destinations in most people's travel bucket list. Its lovely historical cities, cathedrals, culture and rural countryside scenery are the main reasons that make Germany so charming and serene. Also, the Germans, are generally really helpful and super friendly to visitors and foreigners. Make a few German friends, and you will see it for yourself. Personally, I love to visit Germany for its magnificent castles and cathedrals. Who will not want to not take photos with such breathtaking architectures? If you are planning to visit Germany, here are the recommended places to visit and the best things to do in Germany.
Neuschwanstein Castle
Neuschwanstein Castle is no doubt, one of the most popular attractions in Europe, and the most visited castle in Germany. The castle is built by King Ludwig II of Bavaria (aka fairytale king) in the 19th century. Neuschwanstein Castle looks precisely like a fairytale castle that you see in Disney movies! You may have found that this castle looks kind of familiar… Yes, this is the castle that inspired Walt Disney to create the magical kingdom. In addition to its magnificent outside view, there is also a wonderful inner garden which is surrounded by a walled courtyard.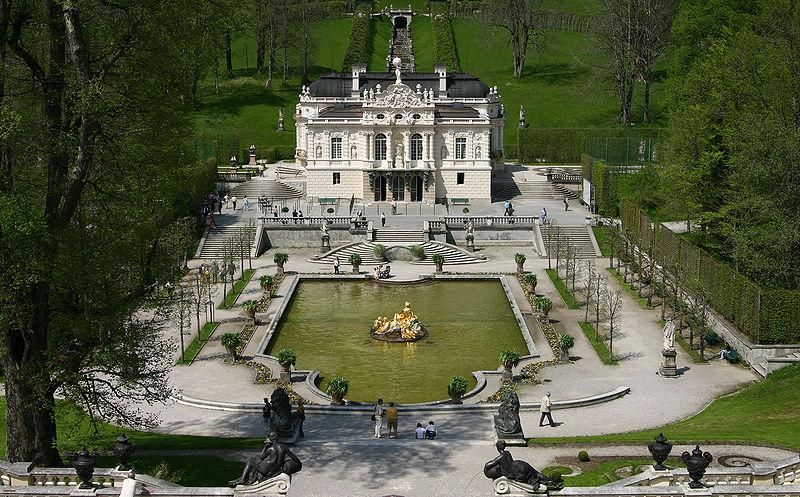 Today, Neuschwanstein Castle is visited by 1.3M people every year and is a top must-visit attraction for any tourist visiting Germany.
Heidelberg Castle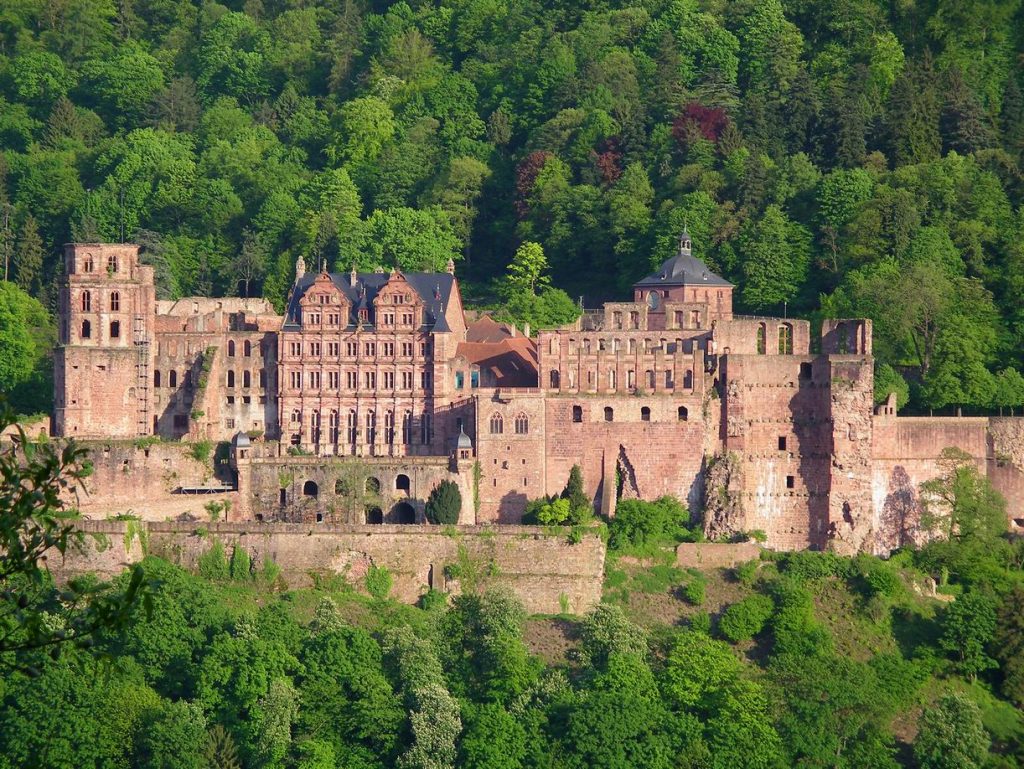 Situated 300 feet above, the Heidelberg Castle overlooks an old city and its existence can be dated back as early as the thirteen century. This is a medieval castle which is simply beautiful and breath-taking. The main entrance to the castle is via a gate tower which will lead you first to the courtyard. Inside you can find a church, palace, fountain, and a few obelisks. The best way to get up to the castle is through funicular (or Bergbahnen). It just takes a short walk from the funicular station to the castle complex. One of the best things to do here is to visit the Great Terrace to enjoy the panoramic view of Heidelberg city and the River.
Rügen Island
Rugen Island is Germany's largest island in the Baltic Sea, and it has been a popular seaside resort vacation spot since the 1800s. Notable for its spectacular islands, chalk cliffs, and soft sandy beaches, this is a dream come true for every beach lover. Things to do include staying in its resort, enjoying the amazing architecture around, go for rejuvenating spas, water sports, and much more. Every summer, a popular open-air theatre event called the Störtebeker Festival is also held on the island.
Moselle Valley
Moselle Valley is one of the most beautiful river valleys that you can find in Germany. The Moselle turns its way between Trier and Koblenz and boast a superb view. Here, you can also find dozens of cute medieval villages along the shore of the Moselle river. The Moselle is also home to fairy looking castles like Burg Eltz and Reichsburg Cochem. Wine is the soul and culture in Moselle Valley. For centuries, it has succeeded in producing many high-quality grape wines in the region. If you are a wine lover, one of the best thing to do in Moselle Valley to attend the wine festival in late summer!
Brandenburg Gate
Brandenburg Gate is one of the most iconic architecture & landmark in Berlin. Today's Brandenburg Gate is the only historical city one can find in Berlin and this gate symbolizes the German division during the cold war period. Following the fall of Berlin in November 1989, Brandenburg Gate has become the new symbol of Unity!
Berlin Wall
If you are into history, the Berlin Wall is a structure that you must definitely visit. This structure represents the oppression resulting from the Germans division and the confinement of the people during the Cold War.  Today, a few of the remaining original wall now becomes popular attractions for tourists. Some of the best places to see the Berlin wall includes Old St Hedwig Cemetery, East Side Gallery, Berlin Wall Memorial & Bösebrücke.
Cologne Cathedral
You may want to visit Cologne Cathedral which is a renowned monument which was declared a world heritage site in 1996. Symbolized for its two towers, this can perhaps be considered the most famous religious landmark in Germany. Cologne Cathedral also has a rich history to its name. It took 600 years to build this magnificent Cathedral, dating its origins back to 1248. It also houses the largest swinging bell in the world and was once the tallest building in the world.
Reichstag building
Hop on a guided tour in Reichstag building, which is internationally recognized for democracy and currently also houses the German Parliament. Being both a wonder & historical site, the Reichstag building is significantly important to Berlin. The Reichstag is also a true example of an eco-architecture, with the shape of the dome smartly constructed to make use of natural lighting and ventilation. Here, you can also explore art exhibitions and shows. When you visit Reichstag, don't forget to drop by Käfer Dachgarten Restaurant where you can enjoy a meal with a free panoramic view!
Hohenschwangau Castle
If you are a fan of castles, you can plan a trip down to Hohenschwangau Castle which is a less popular alternative to Neuschwanstein Castle. It is just located slightly to the south of Neuschwanstein Castle and has long been the home residence of rulers in the area. I will recommend you to do a combined visit (tickets as well) to both Neuschwanstein & Hohenschwangau Castle. It's definitely worth to experience the history and cultural roots of the castle.
Linderhof Palace
Linderhof Palace is of the three palaces (and the smallest) built by King Ludwig II of Bavaria. Though not as well-known, a visit to Linderhof Palace is definitely time well spent. This is a small yet beautiful castle tucked in the mountainside. The mountainside scenery is definitely breath-taking. For your info, this is also the only palace that King Ludwig II witnessed its completion in his life.
Museum Island
Just like its name, Museum Island is an island in Germany which houses a number of museums. Even if you are not into museum stuff, spending a few days on this island to experience the beautiful architecture, statues, and streets are one of the most pleasant things you can do in Berlin. Get yourself a 3-day museum pass for just 29 euros. Some of the highlights include Bust of Nefertiti (Neues Museum), Ishtar Gate ( Pergamon Museum), European sculpture (Bode Museum), and more.
Alexanderplatz
Alexanderplatz is one of the best well-known public squares in Berlin. At present, you find can shops, cinemas, restaurants, and many other attractions all within walking vicinity. Because it is so well located, this is commonly the ideal starting point for a sightseeing tour around Berlin. The history of Alexanderplatz comes rich. The peaceful demonstrations against the East German regime culminated here!
Checkpoint Charlie
The name "Checkpoint Charlie" comes from the NATO phonetic alphabet (Alpha, Bravo, Charlie). This is an important landmark site of the cold war, which witnessed numerous attempts to escape from EastBerlini. This is one of the sites that you ought to visit in Berlin.
I hope you like our list of the top best things to do in Germany. Book your most popular Flight available on Cleartrip today and experience Germany yourself!