I first came across Yin Ji Chang Fen (银记肠粉店) during my first trip to Guangzhou and since then, I have been quite unsuccessful finding any Chang Fen in Singapore that can rival that of Yin Ji's. So when I heard the news that Yin Ji Chang Fen is coming to Singapore, I am really elated. Finally…
Chang Fen (肠粉) aka steamed rice rolls is also known as Chee Cheong Fun
For those who may not know, Yin Ji Chang Fen is famous for slippery Cantonese rice rolls which have successfully receive the plaudits of both street food eaters and food critics. Originated in Guangzhou in the 1950s, Yin Ji Chang Fen has set up its first Singapore flagship shop at Far East Square. Yin Ji is really well known with many chain shops set up in Guangzhou and even in Canada.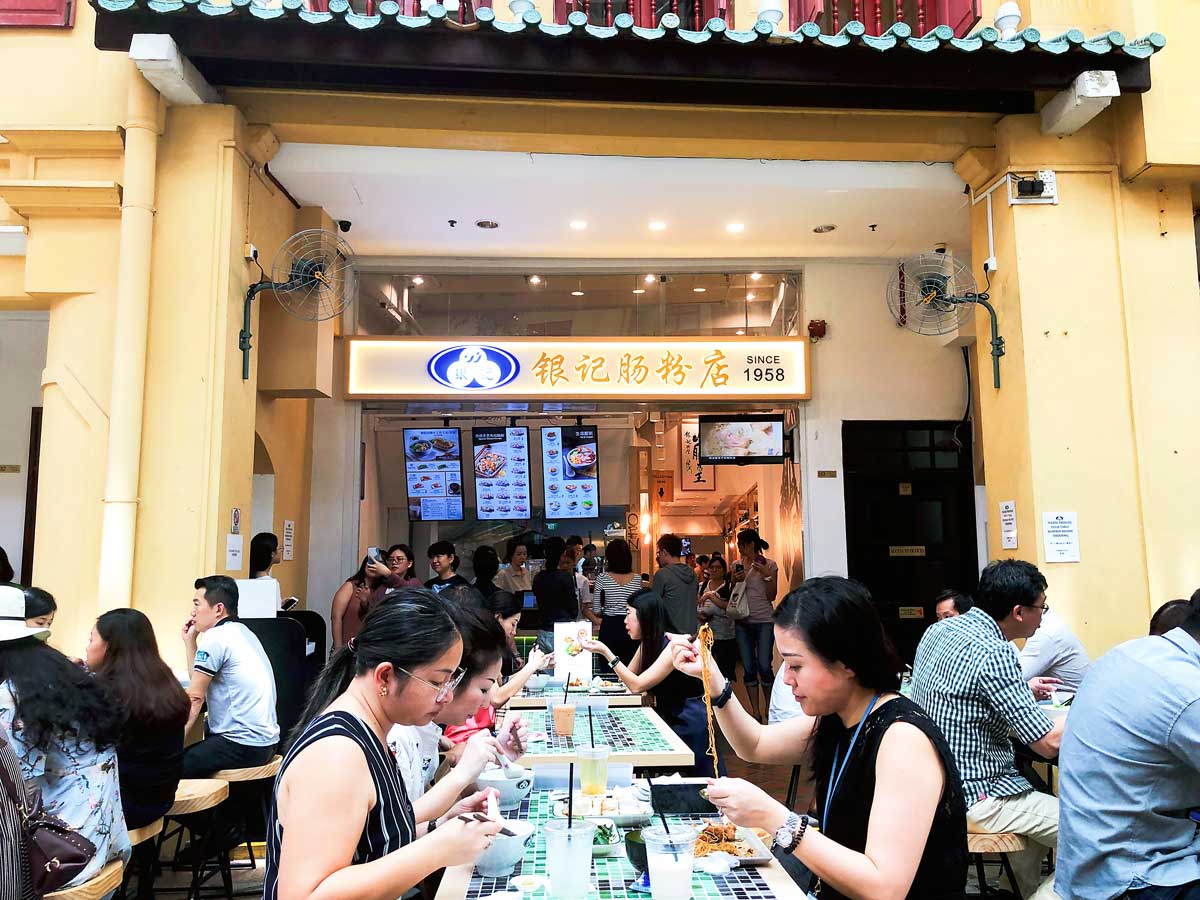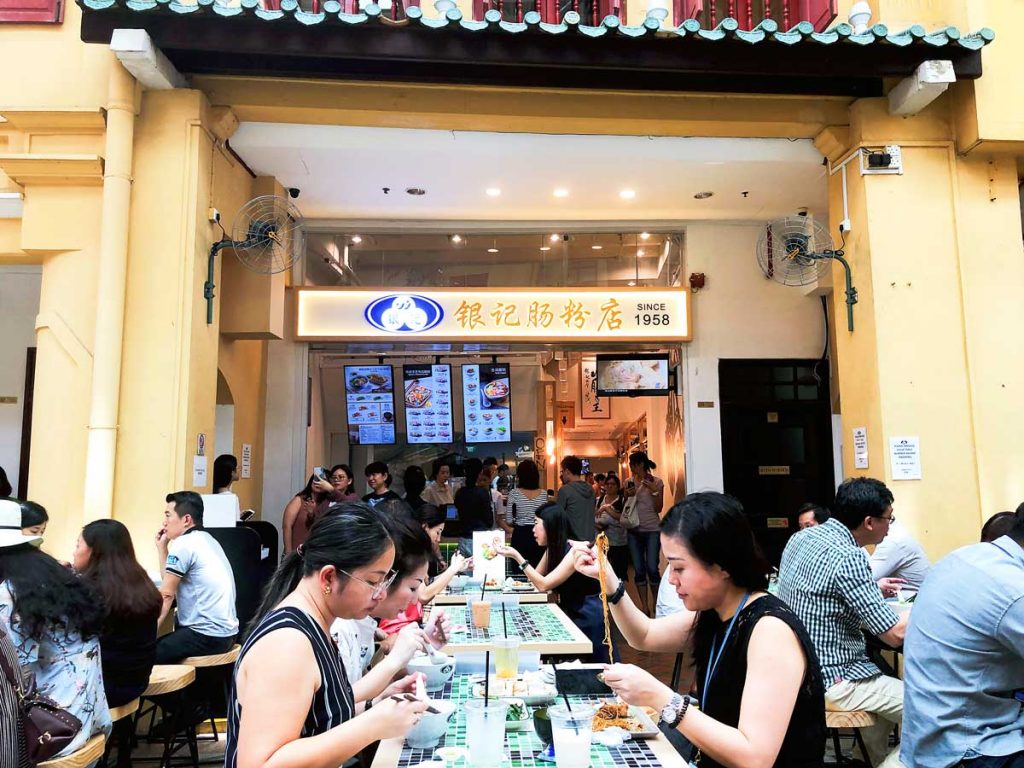 Despite being popular for its Chang Fen, Yin Ji also offers different congee choices which includes the 'all-in-one' Boat ($6.50), Sliced Fish ($7.00), Sliced Pork ($6.00), Sliced Pork and Liver ($7.00), Sliced Tender Bee ($7.00) , Century Egg & Pork ($6.50) and Vegan ($4.00). Their congee is worth a try too.
According to the chef, most of the dishes prepared in Yin Ji is strictly adhere to the recipes that have been taken directly from the original store back in Guangzhou.
You can find several home-made beverages such as fresh soya bean milk, HK milk tea, barley, honey lemon, honey yuzu and more.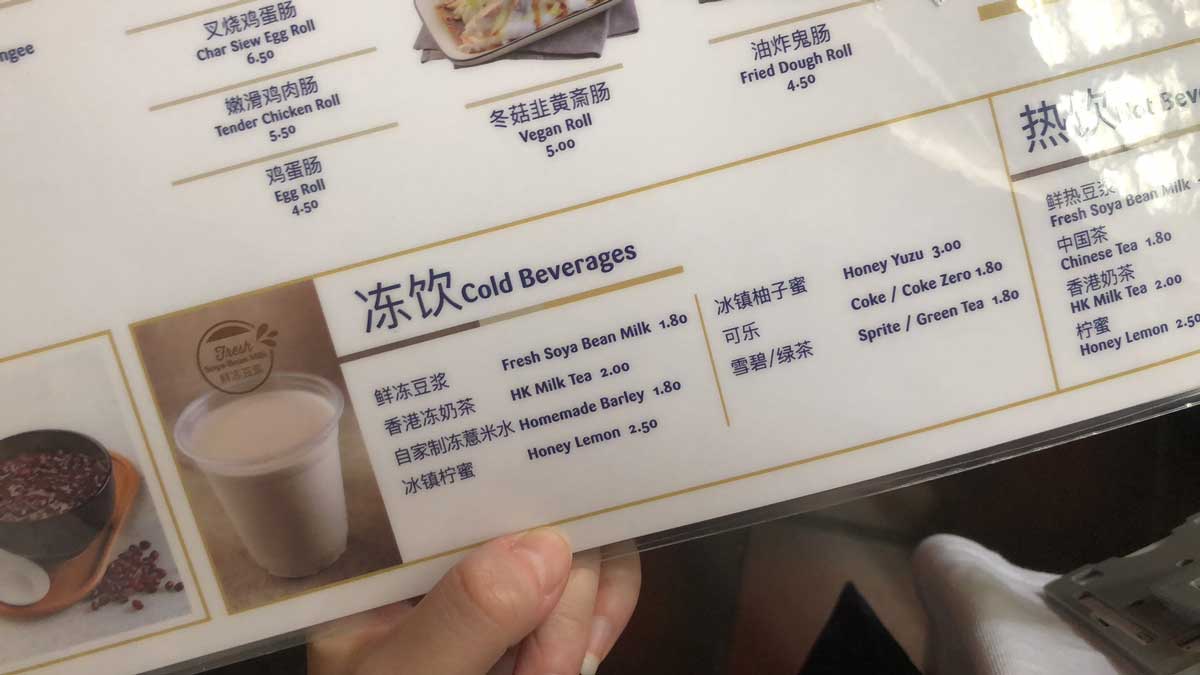 One thing I like about Yin Ji Chang Fen is its soy sauce and sesame oil which made the dish super toothsome. Their Chang Fen is cloth pulled and stuffed with a generous portion of fillings. Also, note that the Chang fen is served in a sizeable portion, so you can consider sharing with a friend if you are ordering more than one Chang fen. Here are the different types of Chang Fen Yin Ji offers.
Egg Roll
Tender Chicken Roll
Vegan Roll
Char Siew Egg Roll
Tender Beef Roll
Tender Beef Egg Roll
Fresh Prawn Roll
Fresh Prawn Egg Roll
Tender Pig Liver Roll
Tender Pig and Liver Roll
For those who work near the Singapore CBD area, you are lucky that you can now grab a satisfying breakfast/lunch at Yin Ji Chang Fen! Please note that the shop can get really packed during lunchtime.
Getting to Yin Ji Chang Fen Dian 银记肠粉店
Address: Far East Square 133 Amoy Street #01-01 Singapore 049962
Facebook: https://www.facebook.com/YinJi-Singapore-397730760648514/
Quality of Food -

8/10

Customer Service -

7/10

Value for Money -

8/10

Atmosphere -

7/10