Chongqing is a big city that offers a lot of interesting places for visitors. The Xiao Nan Hai national geological park in Qianjiang district is one that I highly recommend, especially if you are fond of the natural sceneries.
Qianjiang district is on the border of Chongqing and Hubei province. It takes around 4 hours drive from Chongqing's main district. The Xiao Nan Hai national geological park was a consequence of an earthquake in 1856. The earthquake has induced landslide that blocked a river channel which in the end became today's beautiful lake in the park.
You can buy admission tickets on the spot or via an online agency. It costs about S$10. Cars are free for parking. Also, there are quite a lot restaurants opened by the local farmers. If you want to try out some local traditional dish, don't miss the chance!
After our lunch, we walked along the wooden path by the lake. It looks like a beautiful green jade, sacredly lying among the lofty hills. Visitors can appreciate the lake scenery by riding a boat of 10, which will charge extra money. Personally, I think it worth a try as it's very soothing when the gentle wind blows to your face while the surrounding views are like rolling paintings moving from one side to another.
Alternatively, you can explore the mountains behind the lake. There is a huge suspension bridge flying across two mountains. Although it's not as high as Zhang Jia Jie, I was a bit scared when I am walking slowly on the bridge. The view is breathtaking when you finally stand on the top of the mountain.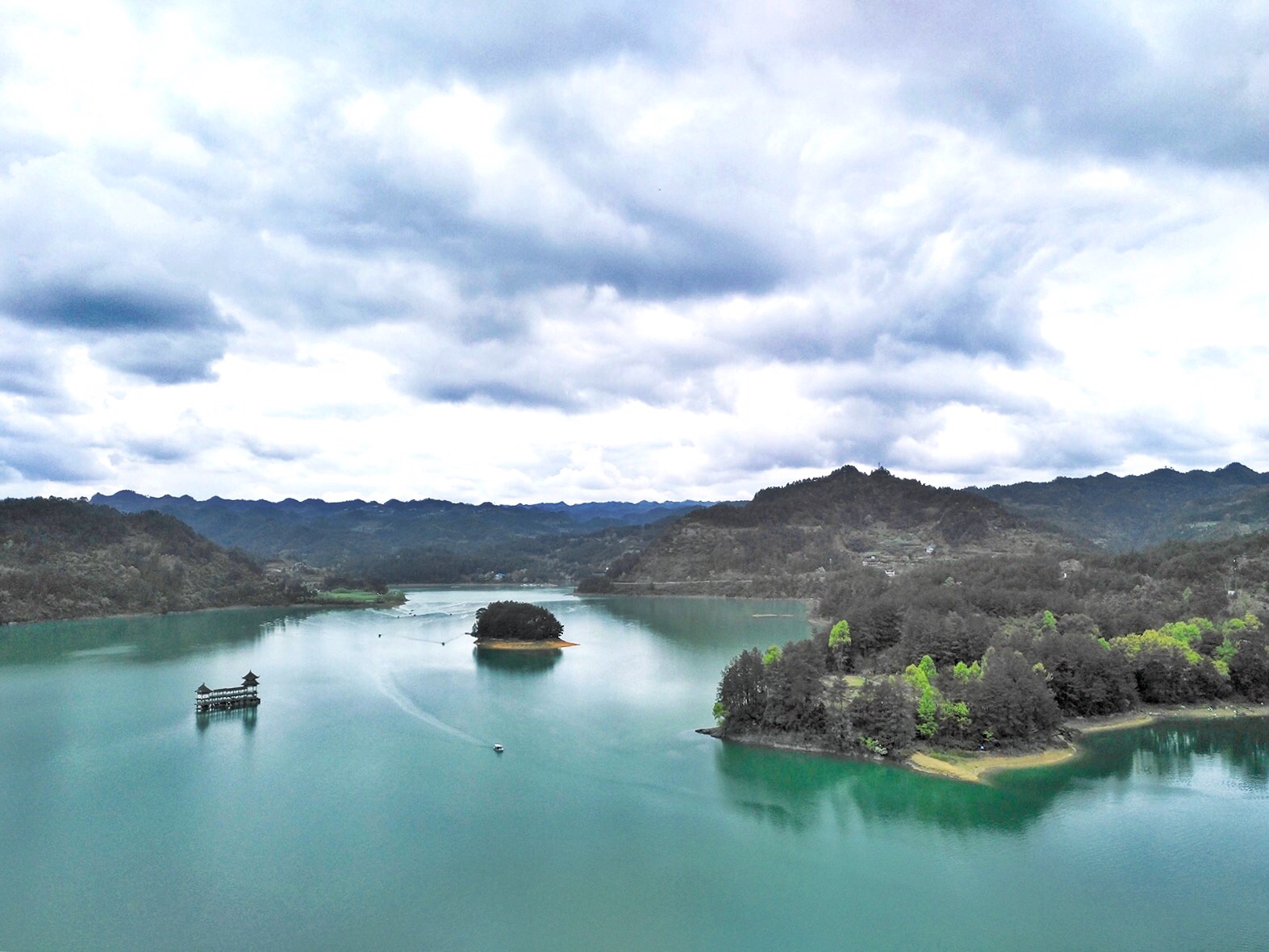 Because the natural environment is preserved well, the park is also attempting to become an education center for kids to learn about the history of dinosaurs. To be honest, at times I do feel I am lost in the jurrasic period.