Previously, we mentioned about the water town culture in China and introduced Xi Tang Water Town – one of the six in Hangzhou. However, if you ask me which is the best among all, I will probably say it's Wuzhen. Why? Let me introduce you Wuzheng Water Town in this post.
Located in Zhejiang province, Wuzhen is a small town part of Tong Xiang. Like many other water towns, Wuzhen is also famous for its charmingly restored architecture and canals. Compared to Xi Tang, do you know what are differences between these two places?
1. Wuzhen is composed of two parts  – East (full of sights and tourists), and West (relaxed and restored with boutique hotels)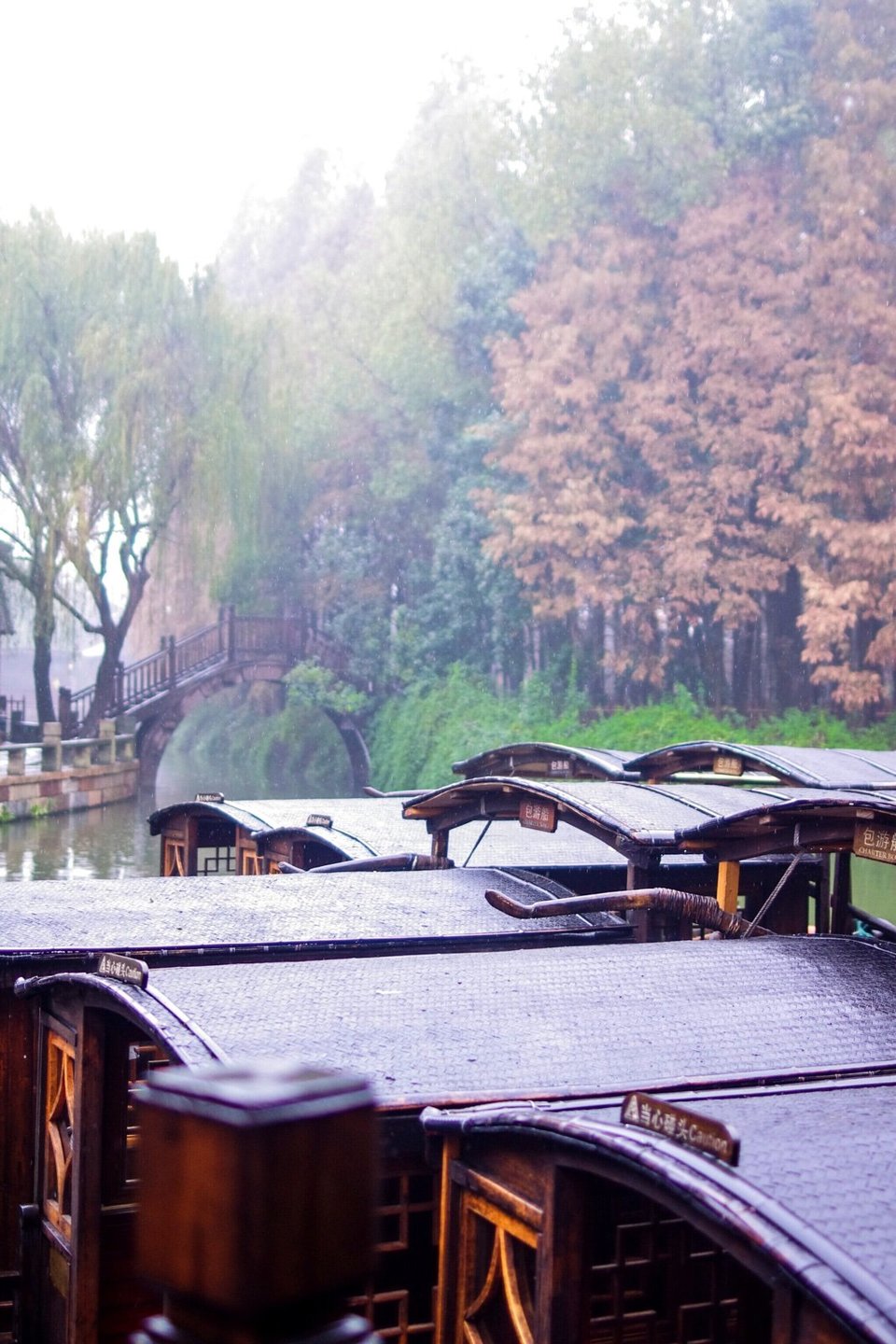 2. Comparatively, Wuzhen is more commercialized with standardized accommodations, hotels, and shops.
3. Wuzhen is more illustrated like a 'Chinese ink and wash painting' with simple color but profound meanings.
4. Local food: Dongpo pork
5. Dye house: Traditional factory for cloth dying with beautiful Chinese style patterns
6. Local distilleries: Brews traditional Chinese white wine
7. Notable people: Mao Dun a renowned modern Chinese revolutionary writer.
8. Beautiful night view of West.
So do you like Wuzhen? How do you find it?
How to get to Wuzhen:
There is direct minibus from Xitang to Wuzhen. Normally you can book from the hotel directly. The price is around 50 RMB per person.
There are also tourist buses to Wuzhen from major cities like Shanghai, Nanjing and more. However, the journey will take longer at a higher price.
Entrance Information
Admission fee: 120 yuan (20 USD) for West; 150 yuan (25 USD) includes East and West and is valid for 1 day
Open: 9:00 am – 10:30 pm (May 1 – October 8); otherwise till 10:00 pm; overnight stays are well catered for!