About Qinghai
Located mostly on Tibetan Plateau, Qinghai is one of the biggest provinces in China in terms of size. It's a melting port for a number of ethnic groups including the Han, Tibetans, and Mongols. Its capital city, Xining although not as modern as those coastal cities, is the famous historical place that plays an strategically important role geographically. To visit most places in Qinghai, most people need to arrive in Xining first.
Ta Er Monastery & QingHai Lake
Around 1 hour drive from Xining, we arrived at Ta Er Monastery. It is a Tibetan Buddhist monastery with amazing mural from ancient times. Ta means pagoda and Er means afterwards in Chinese. Because the pagoda was built earlier than the Monastery, it is so called Ta Er Monastery. China has only a few monasteries where you can witness the profound  debate of lamas and Ta Er Monastery is one of it. If you are a believer in Buddhism particularly Tibetan Buddhism, this is a place you should never miss.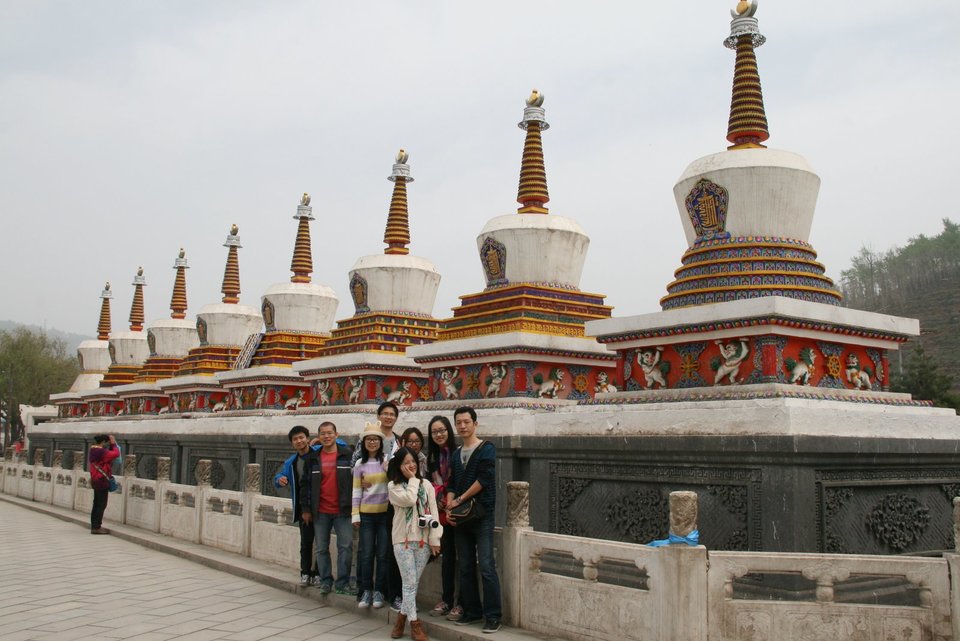 Tips:
1. To respect religion, don't take photos indoor, although it's ok to take photo outside.
2. Recommended 1-2 hour visit.
The next stop is Qinghai Lake by which the province is actually named after. Qinghai Lake is the biggest inland lake in China with beautiful sceneries along the lake side. The famous lakeside road also becomes very popular among cyclers. The grand Qinghai Lake International Road Cycling Race is Asia's top cycling road race.
However, flowers were not blossomed in June yet so the view we saw that day was not the best during one year. We will recommend you to come around August when rape flowers are turned into full blossom like a vast yellow sea.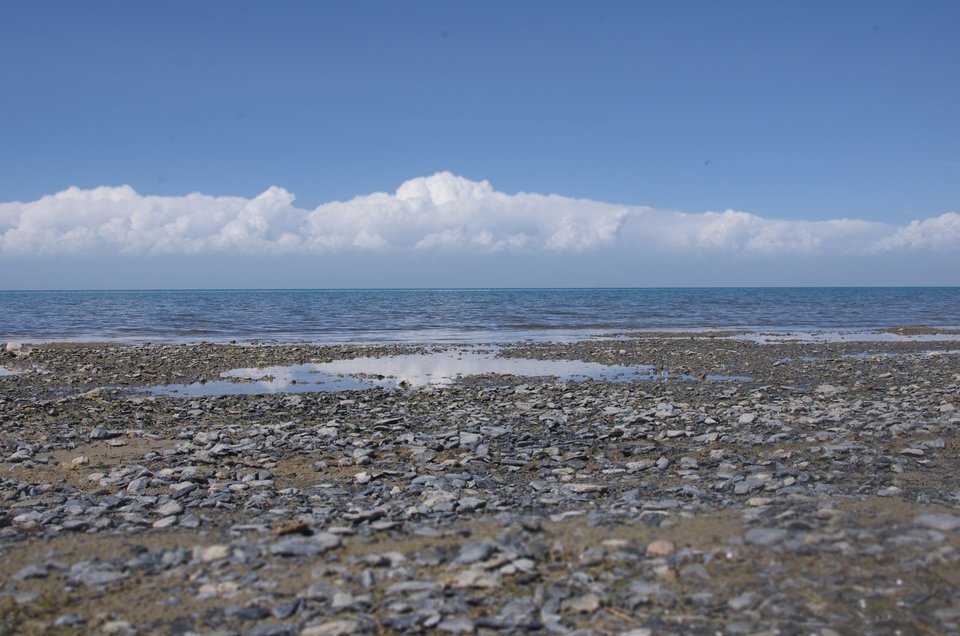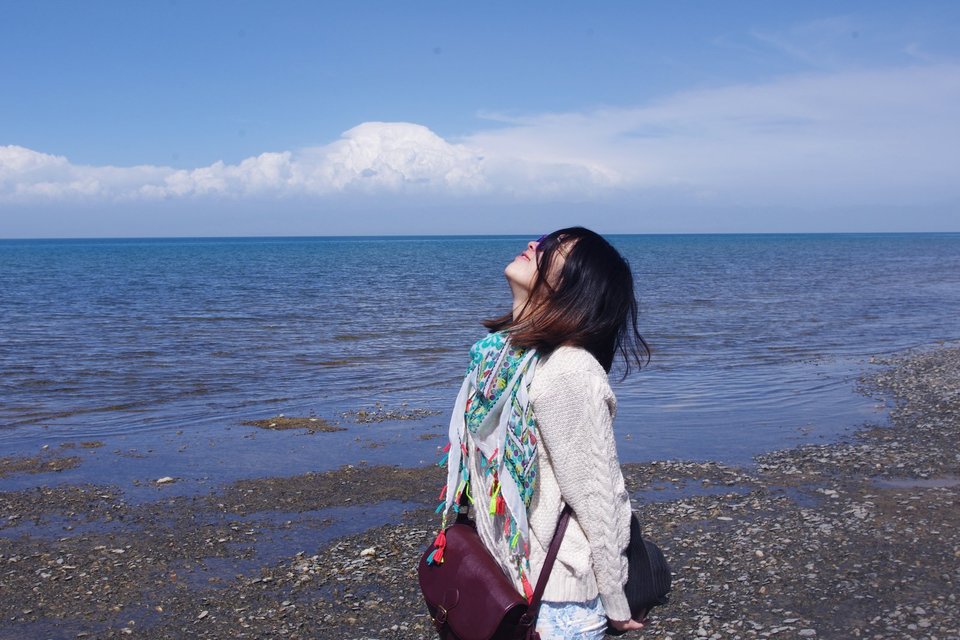 Tips:
1. There might be local Tibetan enclosing some parts of Qinghai Lake and charge tourists for an overpriced ticket. If you are not willing to pay just say no and leave.
2. The accommodation near the lake is very simple and do book in advance.
Chaka Salt Lake
We stayed at a small motel near Heima River which is famous for beautiful sun rise. However, because the weather was not that good in the morning we decided to go to Chaka Salt Lake. This is a lake with 9.2 kilometers in breadth, 15 kilometers in length and a total area of 105 square kilometers. As the name suggested, Chaka Salt Lake is famous for its natural crystallization salt in Qaidam Basin, although there are more than 100 salt lakes in different sizes in Qinghai Province. Under good weather, the lake  glittered like the Milky Way. Inside the lake, you can take a small train to visit different places. The day we went was extremely windy and cold and the train was even ceased.
Tips:
1. We recommended you to come around August.
2. With the booming of tourism, the condition of lake is more or less worsened than before. Sometimes the government may close the lake for maintenance. Do remember to check if it's open in advance.
As the old Chinese saying goes, the best scenery is always on the road. Although we did not go to any so-called attractions, we were amazed by the wild view along the way back.