When I was in Melbourne last november, one of the things that left a deep impression is the experience watching Penguin Parade in Phillip Island. Phillip Island is an island found at the southeast of Melbourne and it is most well known in the world for its Penguin Parade – which little penguins come ashore after a day out of fishing. Every year, close to 3.5 million people visit Phillip Island.
Do you know the smallest penguins in the world can be found in Australia?
Getting to Phillip Island
Phillip Island can be easily accessible by car. The journey is just around 90 minutes from Melbourne and 20 minutes from bridge to Phillip Island. For us, we chartered a mini bus as we have 8 people. Alternatively, you can also find alot of day tours to Phillip Island in hotels lobby etc.
Our itinerary in Phillip Island was just to watch the Penguin Parade so we did not actually explore the other attractions such as Antarctic Journey, Churchill Island & Wild Ocean Eco Boat Tours. When we reached, we were ushered to a theatre where we were shown some videos on Phillip Island and the Penguin Parade for some background information.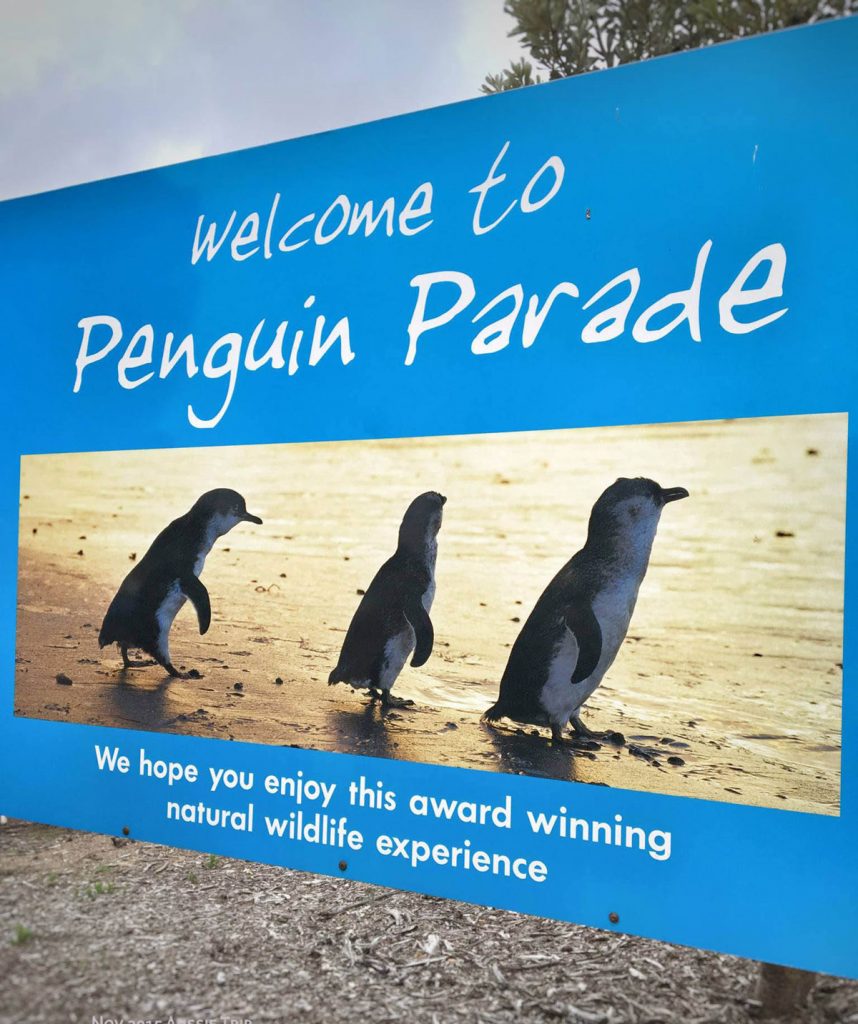 We took a short stroll down the boardwalks across the little penguins colonies and into the viewing area just in front of the beach. There were already so many people in the viewing area and the weather was so cold! We were all shivering.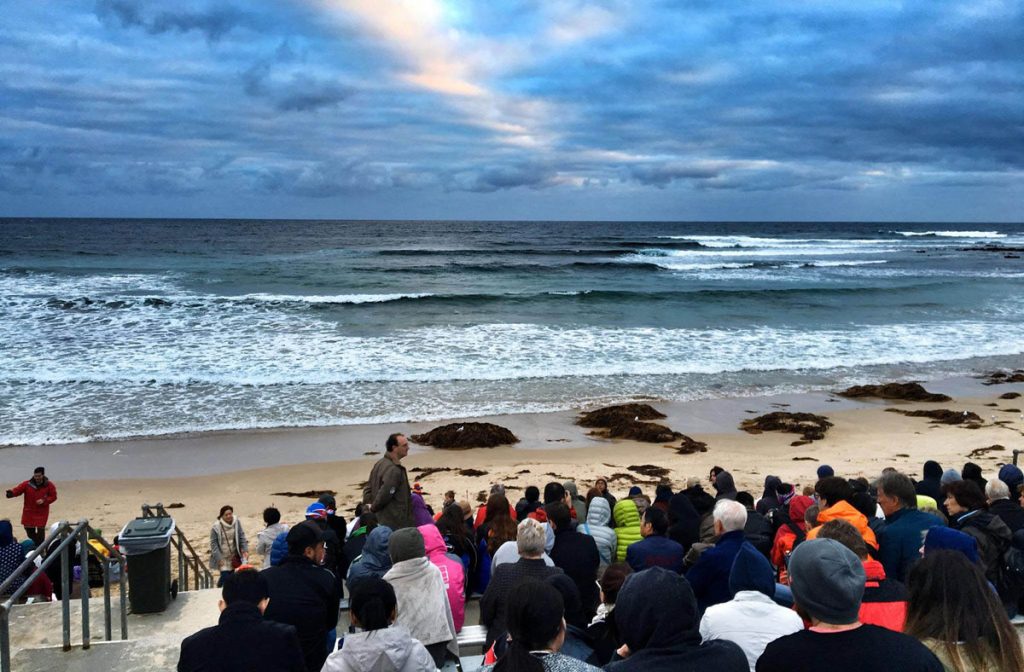 Things To Take Note
The Penguin Parade has a strict photography policy so be sure to comply. There is absolutely no photography and filmography allowed during the parade.
Penguin has sensitive eyes. Any bright flash or light from cameras can frighten them.
If the penguins are frightened, they may not come back to this special man-made colonies area anymore.
We waited for around 40 minutes and when the sun begins to set, we started to spot little black dots appearing in the waters near the shores. As expected, those are little penguins!! Finally they are returning home to their colonies!
At the start, these little penguins are a bit paranoid and suspicious of the surrounding.. so they keep coming forward and then retreating… and after multiple attempts, one group of brave little penguins finally plucked out the courage and advances to the shore, across the viewing area to their colonies. Well, that's the basic instinct to keep a look out for their predators – sea gulls and eagles.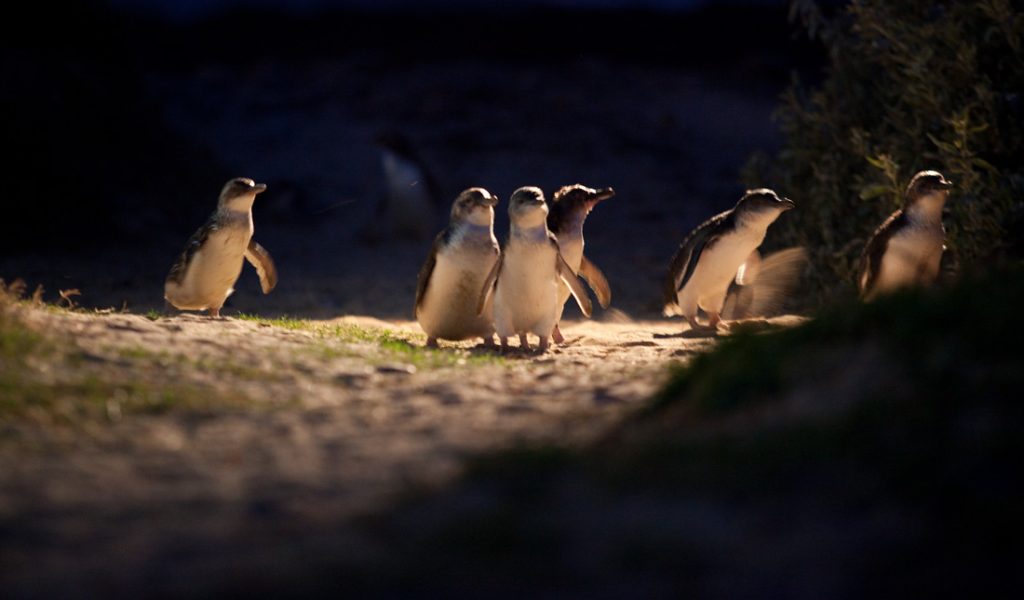 One by one, the other groups of penguins begin to follow suit. Groups of little penguins move up the shore and into their colonies. In fact, I was wondering if those penguins actually know that we were monitoring them. How in the first place did they determine which colonies was whose among themselves in the first place… There are so many of them! First come first serve?
Tips & Hacks In Penguin Parade
Remember, no photography allowed!
Wear warm clothes as it get colder when night falls.
Bring your umbrella or ponchos (raincoats) to prepare for bad weather.
Move to the boardwalks after the penguins come out from waters into the shores. Those are the best viewing places!