Ueno Park (or 上野公園) is a public park located next to Ueno Station, which is one of the most popular cherry blossoms spots in Tokyo. If you visit Tokyo around late March (sometimes middle) to early April, Ueno Park is a park that you should definitely consider putting in your to-visit list.
Ueno Park has more than 1,000 cherry tress along its central pathway. Hanami is the Japanese traditional custom of welcoming spring – Cherry blossoms viewing.
If you are more of a cultural and historical inclined person, Ueno Park area also houses quite many museums: Tokyo National Museum, Tokyo Art Museum, National Science Museum and more. For many who may not know, the place Ueno Park is located used to be part of one of the city wealthiest temple which is part of the ruling Tokugawa clan during EDO period – This is a place with rich historical roots.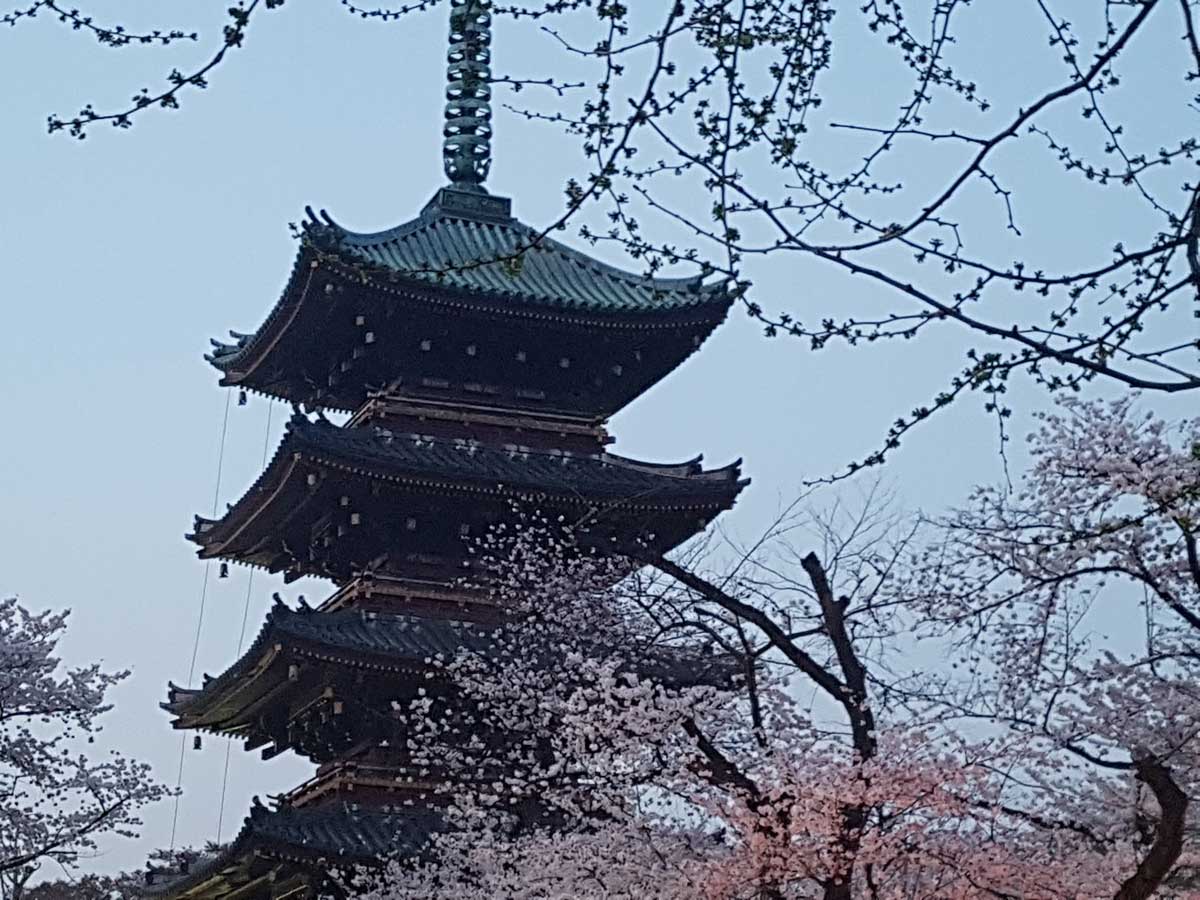 When you are in Ueno Park, please be prepared that the place will get really crowded. Probably around evening time, you can see Ueno park started to get bustled with activities – Working people, teenagers, senior citizens can be found all around the park, setting up picnic spots for cherry blossoms spots. Well, Japanese people really know how to enjoy life! How good it is to be able to drink beer and enjoy dinner with your closed ones and friends while enjoying cherry blossoms. It's a pity that we don't have such climate for cherry blossoms in Singapore!
Enjoy the cherry blossoms photos below!
People picnic-ing all round in Ueno Park, cherry blossoms viewing.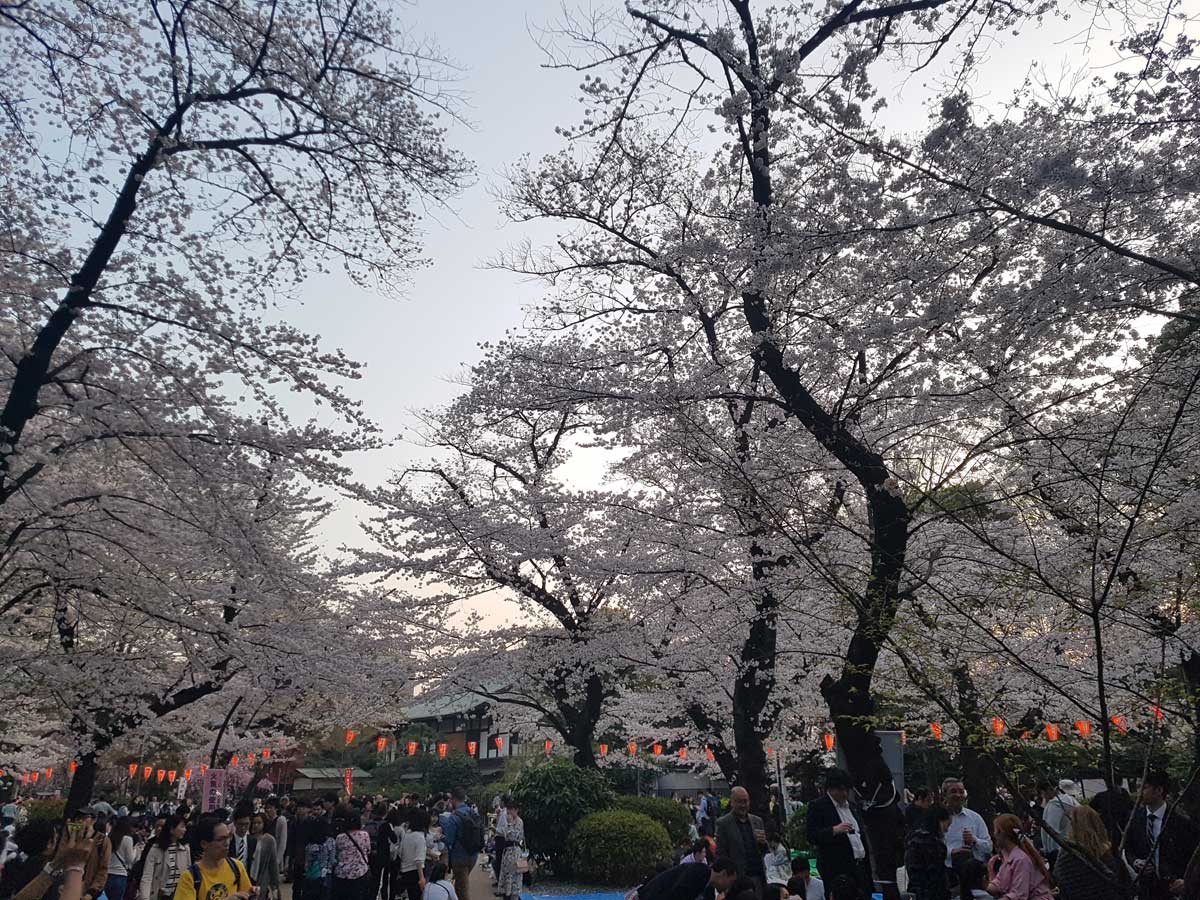 Some people are even more innovative to use cardboards as tables.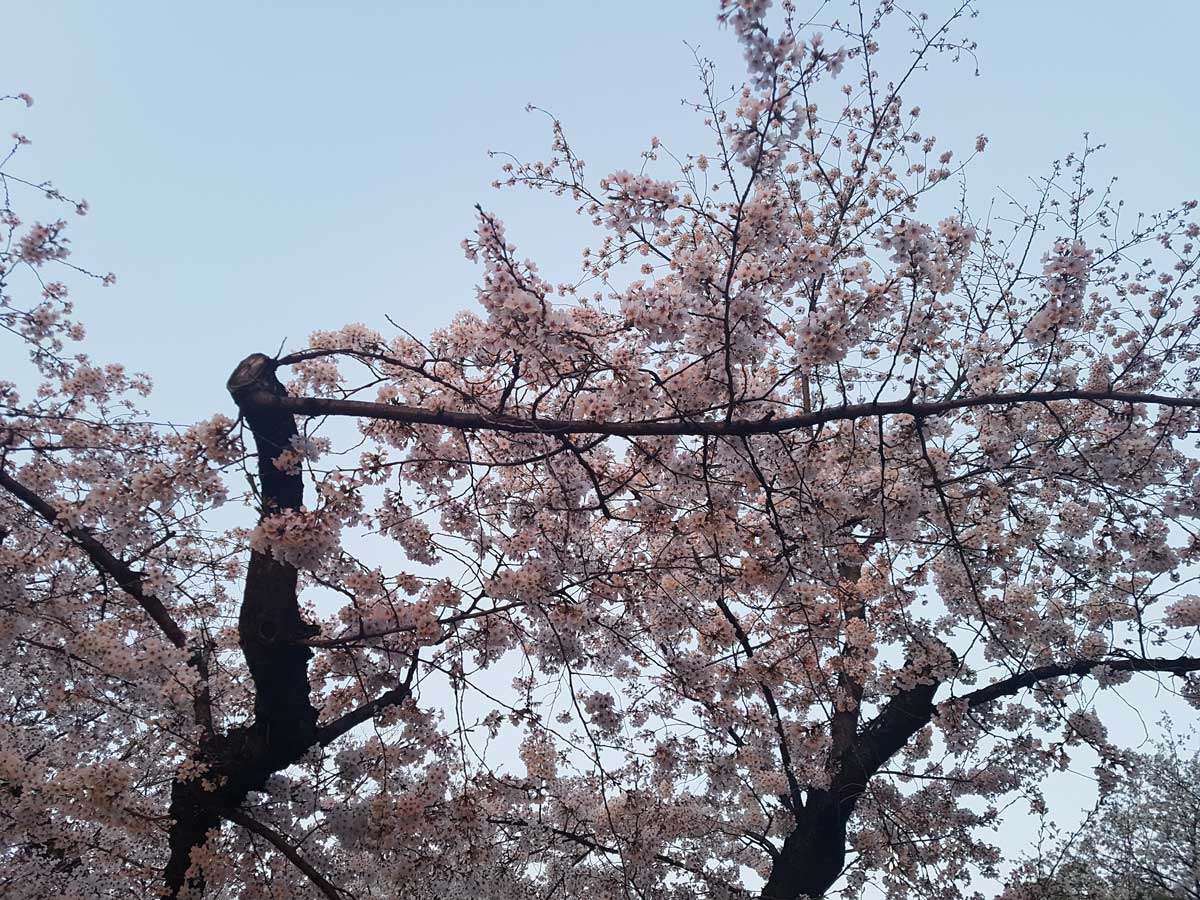 As the night falls, the cherry blossoms landscape changes to a completely different view and feel. The orange lited lights made the cherry flowers and trees glow brightly. It's beautiful.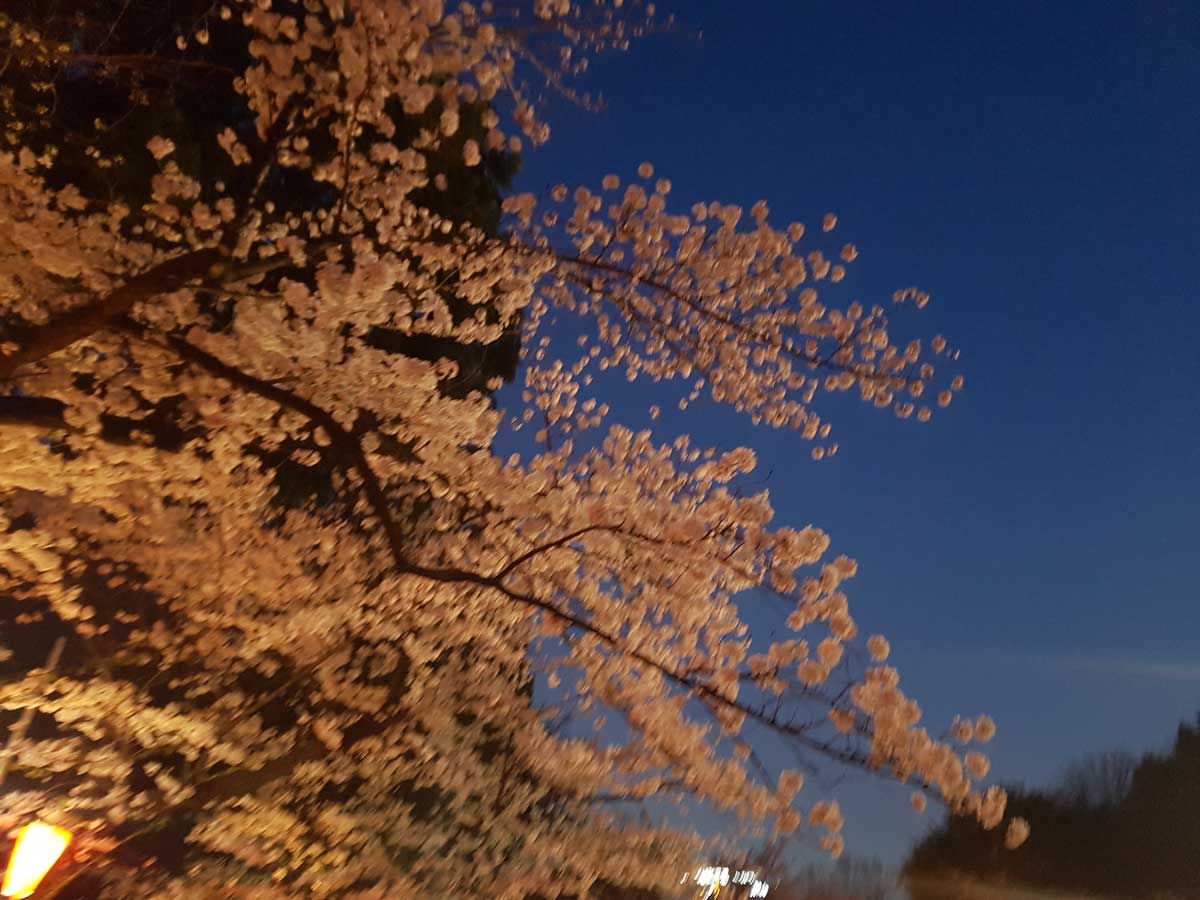 In case you are hungry, there is a small street with stalls selling Japanese street food such as Takoyaki, Yakitori, Tempura and more…

Ueno Park Map
If you need a park map, check out the below map from Japan-Guide.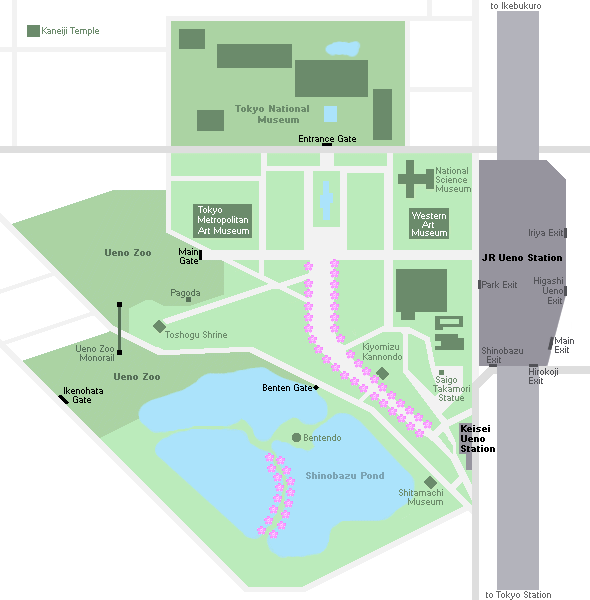 Getting to Ueno Park
Address: Japan, 〒110-0007 Tokyo, 台東区上野公園5-20
Opening hours: 5AM – 11PM
Other Places For Cherry Blossoms Viewing In Tokyo
Still looking for some other great places for cherry blossoms viewing? Check out the list below:
Shinjuku Gyoen (Some say is the best in Japan)
Ueno Park
Chidorigafuchi
Sumida Park
Yoyogi Park
Asukayama Park
Meguro River
Inokashira Park
Koishikawa Korakuen
Koishikawa Botanical Garden
Aoyama Cemetery