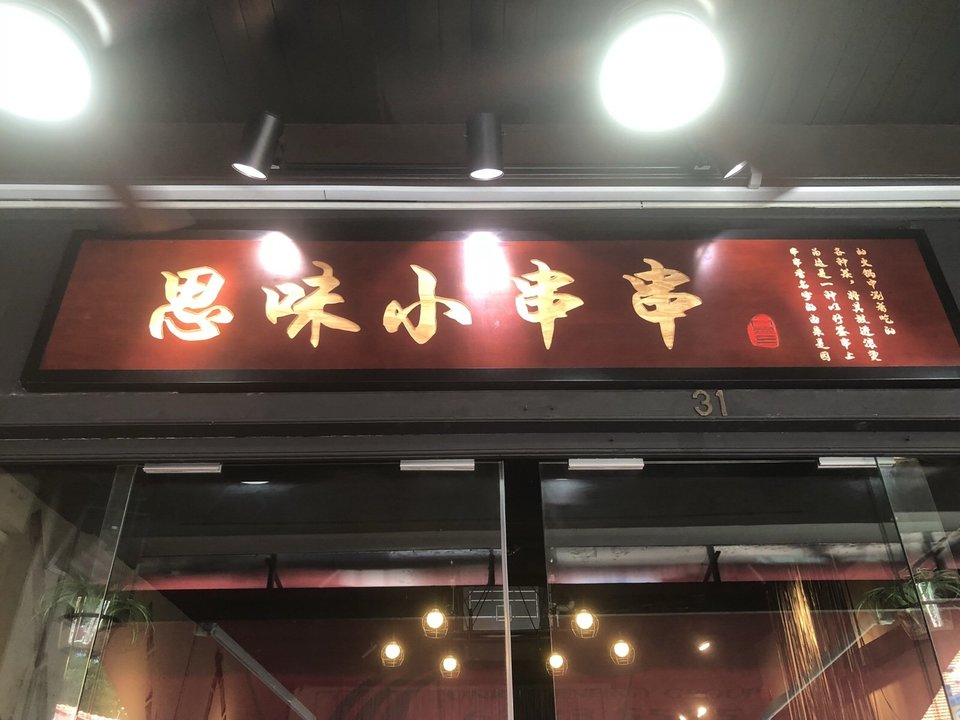 There is a new restaurant called Si Wei Xiao Chuan Chuan 思味小串串 located just two units away from Si Wei Mao Cai. In case you are wondering, yes, this new restaurant is opened by the Si Wei Mao Cai which is one of the most popular Sichuan restaurant in Singapore. With the trust in Si Wei's brand, we could not wait to review the new restaurant.
My impression of Xiao Chuan Chuan is the cold/hot sticks we used to have in Si Wei Mao Cai but when I looked at their table set up, I realized it is Chuan Chuan Xiang concept instead.
Cold/hot sticks: A typical Sichuan dish also called Ma La Tang 麻辣烫, which put all sticks either in hot or cold soup. No heater underneath.
Chuan Chuan Xiang: Similar to the concept of hotpot but dishes comes in sticks. Have to be heated just like like hotpot.
The interior design of the restaurant is quite simple and the inner lighting is not very bright. I like the wooden table set up which gives a good antique atmosphere.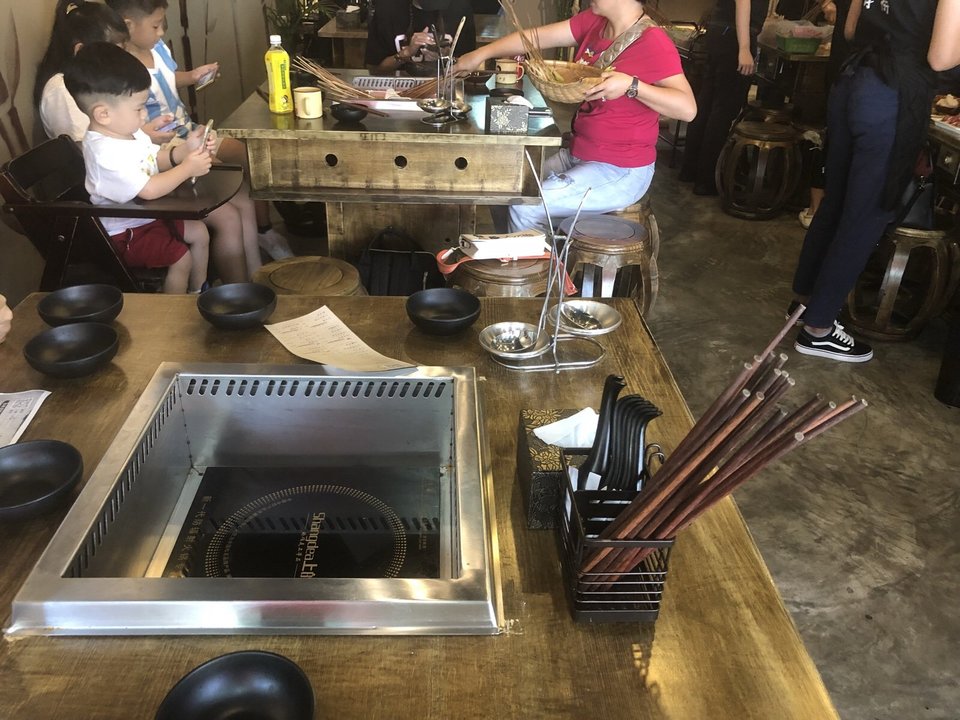 There are quite a variety of sauces you can choose from, and the name of the sauces are written on the wall using chalk.  For me, as long as there is sesame oil, I will enjoy any hotpot. 🙂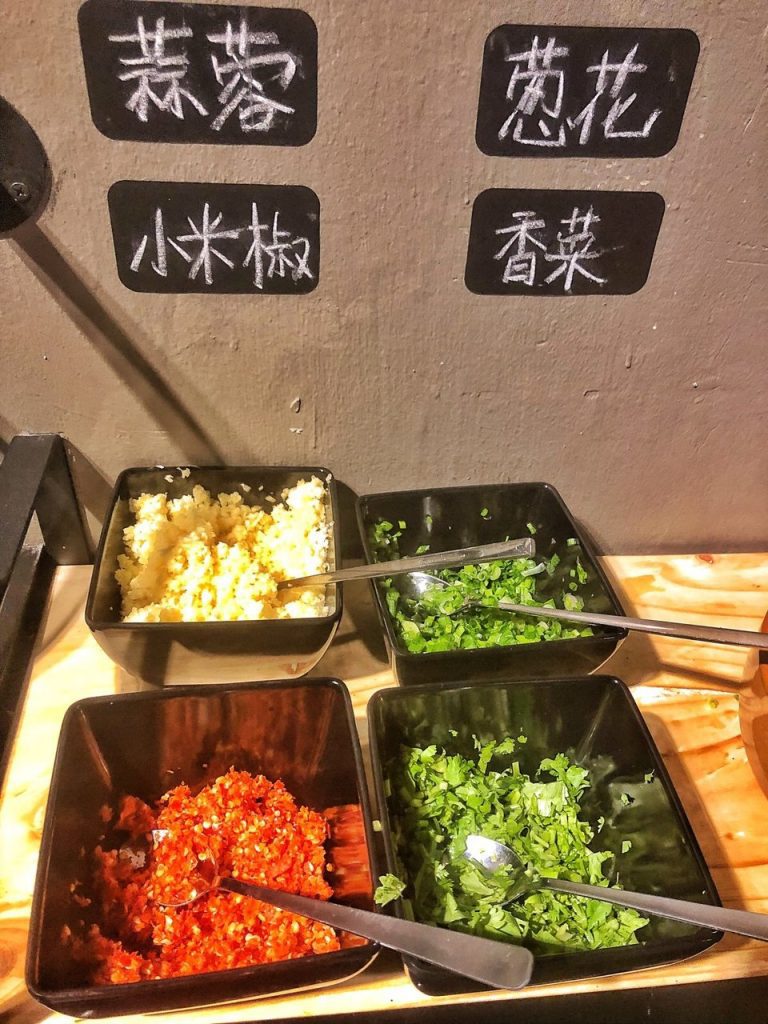 Unlike other Chuan Chuan Xiang restaurants where customers need to self-service and get the sticks, you need to order sticks by the menu in Si Wei Xiao Chuan Chuan. There are many types of soup base customers can choose from however unfortunately when we were about to order a combination of spicy and pork soup, we were told that they ran out of pots. That means we could only choose a spicy soup for our visit. 🙁
Some of the dishes were served quite fast while some are not. Their spicy beef is really spicy but tastes good. As usual, I ordered my favorite crispy sausage. I highly recommend ordering smoked duck, coriander meatballs, fried pork, and chicken feet when you eat Chuan Chuan Xiang. These all are good dishes for Chuan Chuan Xiang in my humble opinion. However, the must-order fried pork 酥肉 came as a disappointment for me as it tasted like almost all starch and not very crispy.
I was so happy when I saw the BBQ pig brain on the menu, however, when I finally ordered and tasted it, frankly speaking, I am disappointed. Although claimed to be BBQed, it tasted just like hotpot soup. Traditional BBQ big brain dish should always have pickled pepper on it to cover the odor and of course, cumin to make it more delicious.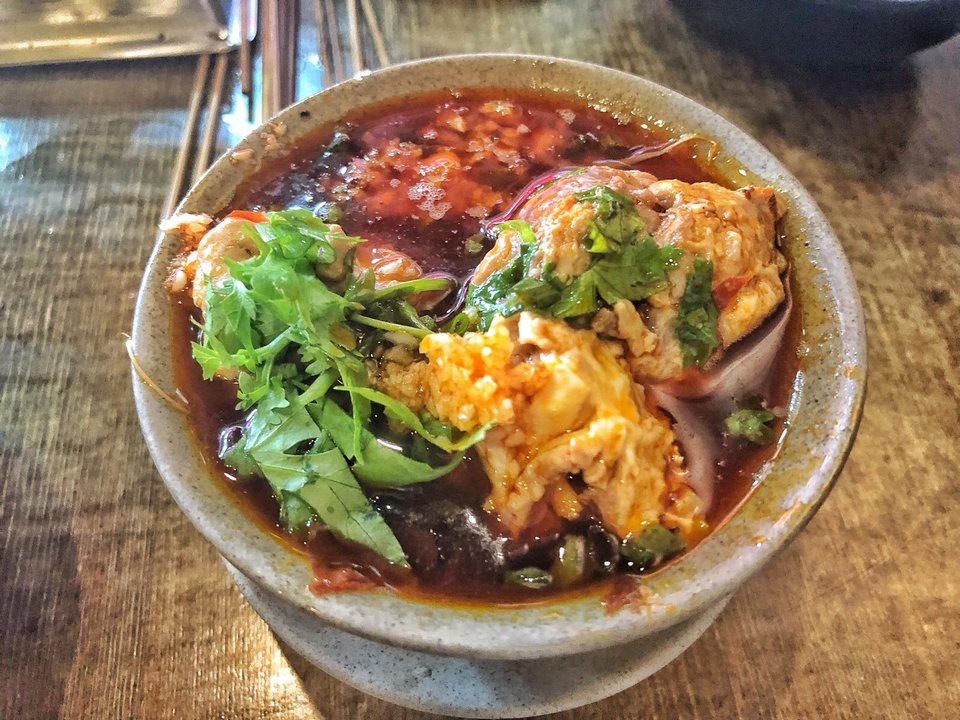 Some of the dishes we ordered were not served to us and we were informed in the middle that they ran out of stock. The staff promised to change another dish for us for free but I never know if it was counted when billing as the billing seems also a mess with several order papers all over the place. We spent S$168 for 4 people. This does not look cheap.
On the plus side, we were also given 4 pork meat mooncakes for free as it is near the Mid-Autumn Festival. Unfortunately, don't really like the pork meat mooncakes.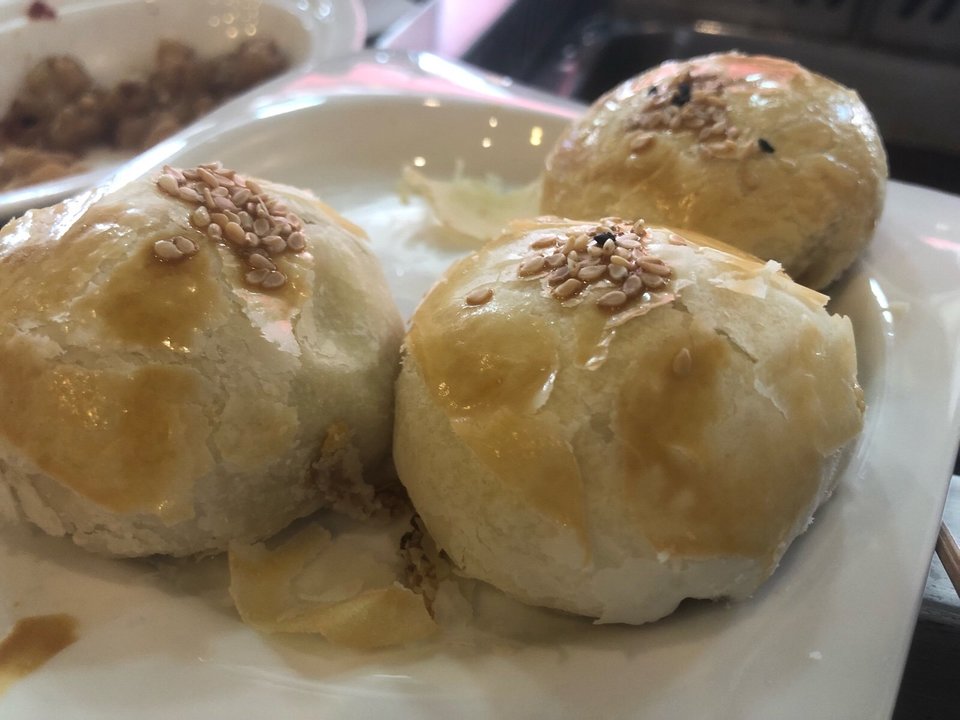 Getting to Si Wei Xiao Chuan Chuan (思味小串串)
Reservation: 94795736 or wechat siwei_yours
Quality of Food -

7/10

Customer Service -

6/10

Value for Money -

6.5/10

Atmosphere -

6/10
Summary
Speaking of the genuine Sichuan taste, the brand Si Wei undoubtedly already earned good trust from customers. The food is generally fresh and tasty. However, as an increasing number of Sichuan restaurants landed their store in Chinatown, customers are really seeking for differentiating stores that can bring some fresh dining experience either in terms of taste, environment or service. Whereas, the newly opened Xiao Chuan Chuan apparently seems not very ready yet in terms of both customer service and business process. Have been operating for more than 3 weeks, they were still running out of staff and some food was not ready for lunchtime.  As old customers of Si Wei Mao Cai, we could understand it to some extent, but this is a really bad experience for new customers. Because we have high expectation about the brand, we do hope they could improve the service to their standard.