Most of you know that Hong Kong is a paradise for food lovers, but do you know many food and restaurants in Hong Kong are originated from Guangzhou? We visited Guangzhou during last Christmas and I cannot wait to share with you all yummy food we have tried!
Below are there the restaurants in Guangzhou which we visited and will recommend you to try in your next trip! Hope this helps.
Lucy Western Restaurant
Address:沙面南街3号之二(沙面公园正门旁) Shamian street no.3
There are many western restaurants in Shamian Island. Lucy is one of them. We arrived quite late in Guangzhou and thus had a very late lunch in Lucy. It was during Christmas and the entire decoration and atmosphere was warm and cozy. I ordered steak with mushroom sauce. Although the steak looks very tempting, I was more impressed by the sausage platter ordered by Derek. It was so juicy that just reminded me of the home-cooked sausage by my mum. The price was also acceptable with a spending of around 300 RMB in total for two persons.
---
Lia Cafe 松山咖啡
Address: 禺山路29号 Yushan road no.29
When we arrived at Beijing road, the first restaurant we went was Lia cafe. It was more like a Japanese restaurant with a myriads of Japanese food. Derek likes to eat seafood just as much as I like to eat steak. So we ordered lobster spaghetti and steak which are localised with Japanese style. Look at the photo below, do you find it hard to resist the temptation of the spaghetti ?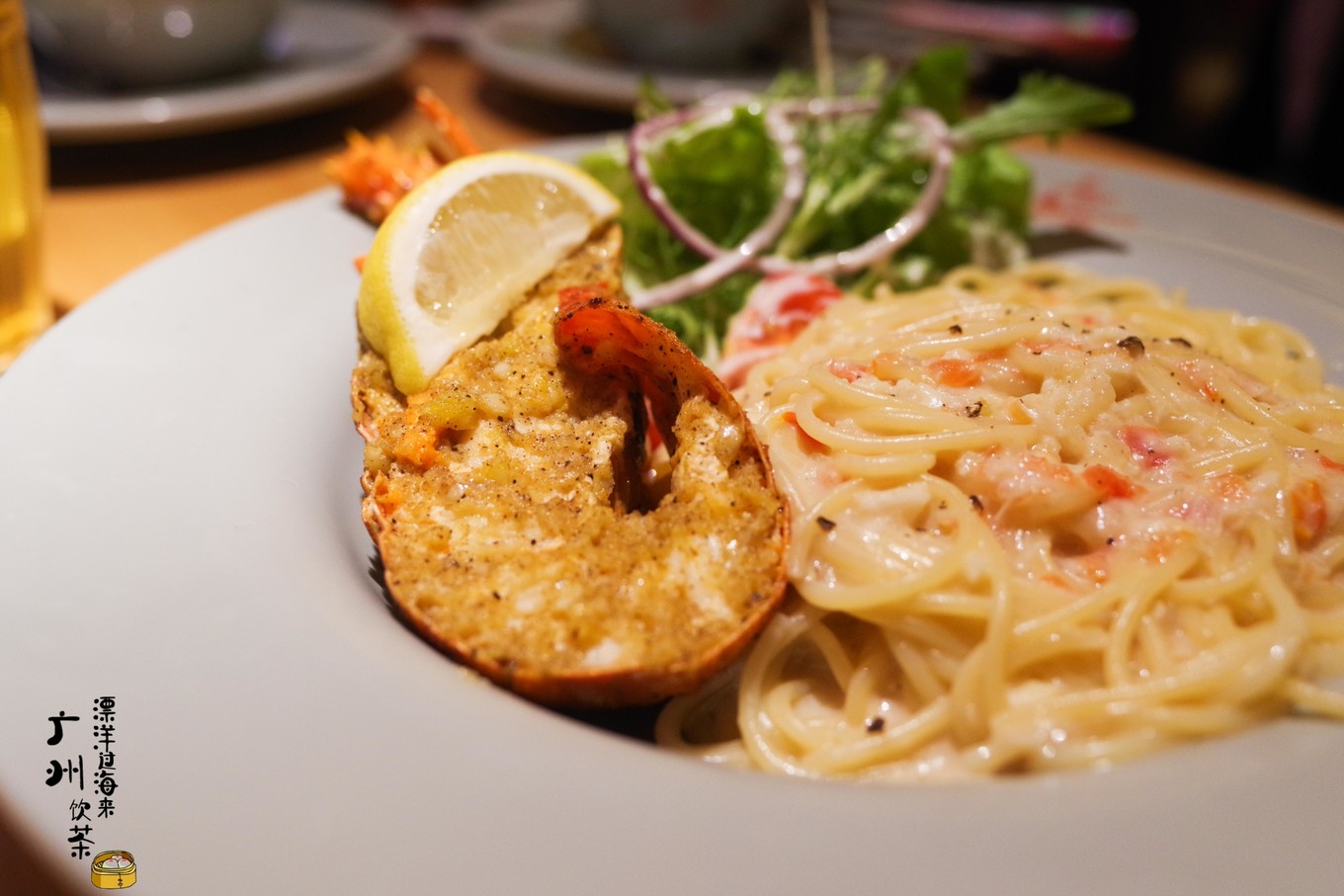 The lobster tasted not bad and the spaghetti was indeed as cheesy as it looks like. I preferred the steak more. Unlike normal steak which is generally ready before serving to the table, we had to grill it ourselves. This also means we can decide how we want the steak to be cooked. This was actually more fun and interesting. I love the steak!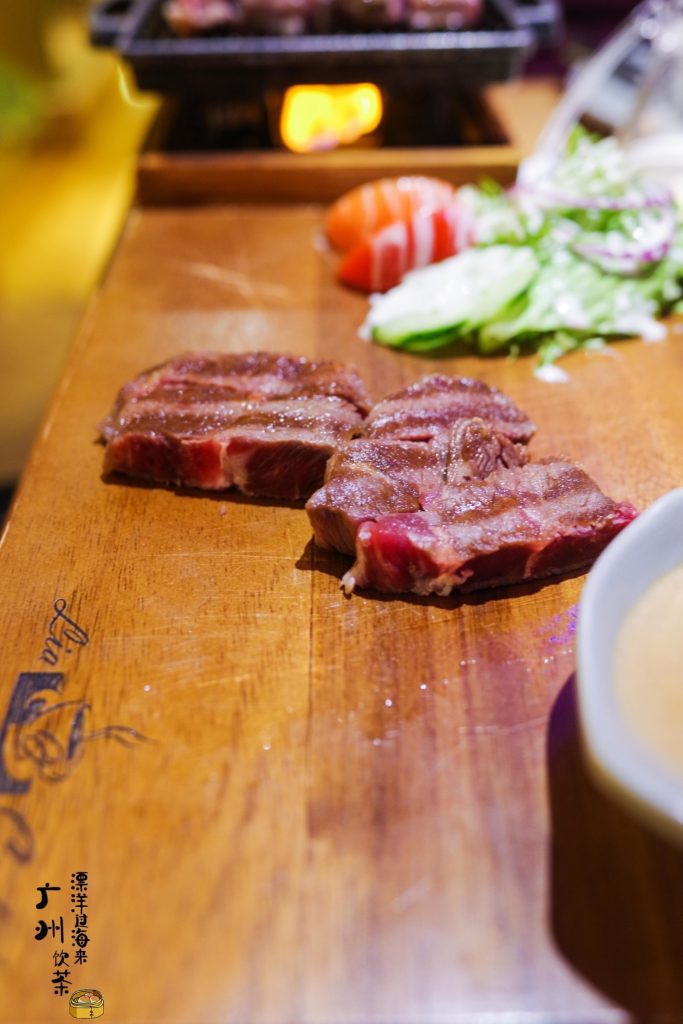 ---
Yinji Steamed Vermicelli Roll 银记肠粉
Address:上九路79号 Shangjie road no.79
Steamed vermicelli roll is called Changfen in Chinese. This is a must try in Guangzhou although it is also popular in Hongkong and Singapore. One of the most well-known shop specialised in Changfen is Yinji (银记). The store has two storeys with simple and old furnishing. Whenever you come, you will see tables are being occupied and people are queuing. Order and pay for the meal first at the cashier and then find a table to sit down. We ordered prawn steamed vermicelli roll which was really good with very fresh taste. We spent around 50 RMB in total.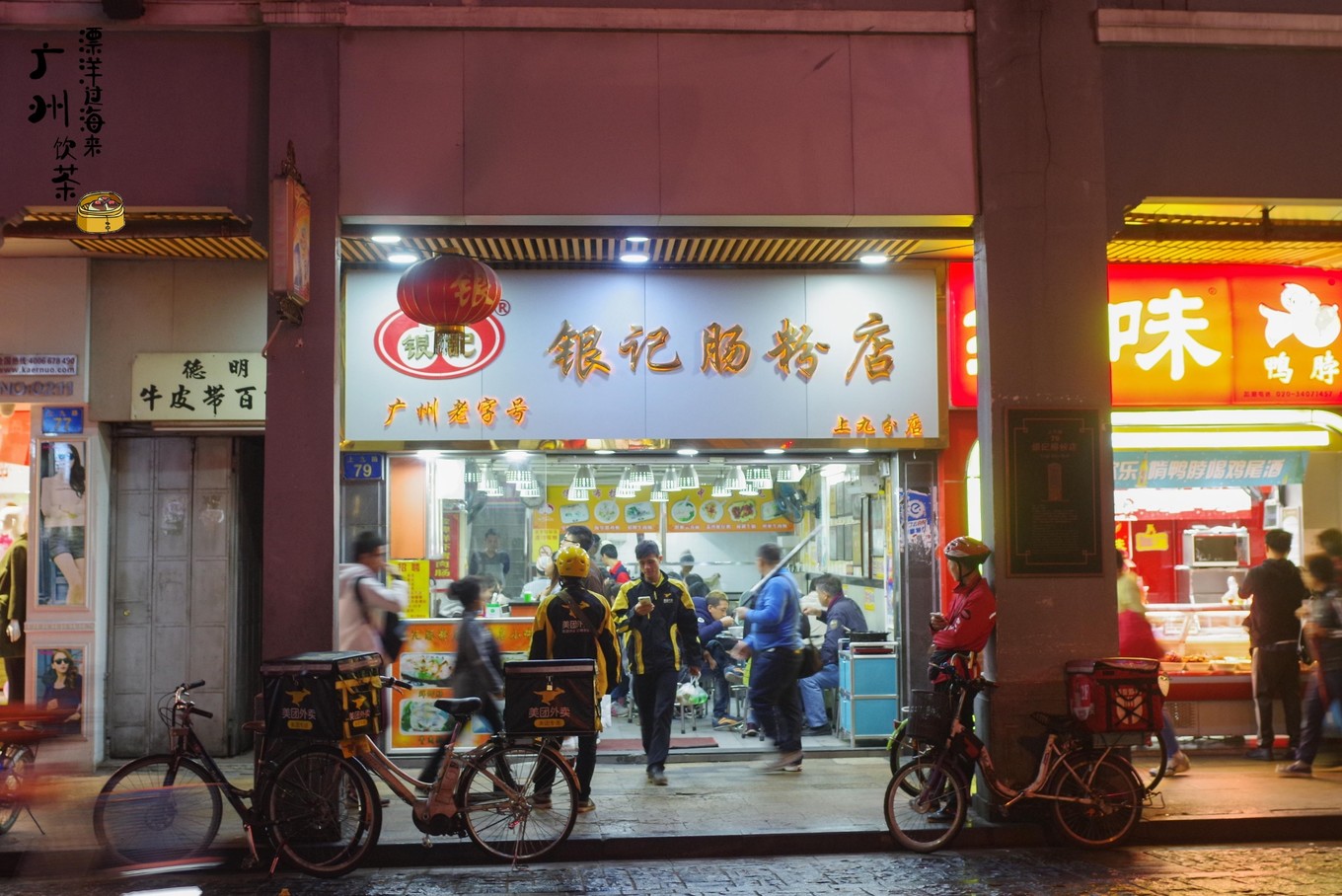 ---
Lian Xiang Lou 莲香楼
Address:上下九第十甫路67号 Shang Xia jiu no.10 Fu road no.67
This is one of the best local brands specialising in traditional cantonese cuisines that was founded more than 100 years ago. It is famous for its dim sum(点心). There are also outlets in Hongkong. I have been to the Hongkong branch which still preserves the traditional way of serving dim sum using a moving trolley. Whereas here in Guangzhou, we just order dim sum and the kitchen will prepare them directly for us. The dim sim tasted as good as the one in Hongkong. We spent 120 RMB here for breakfast.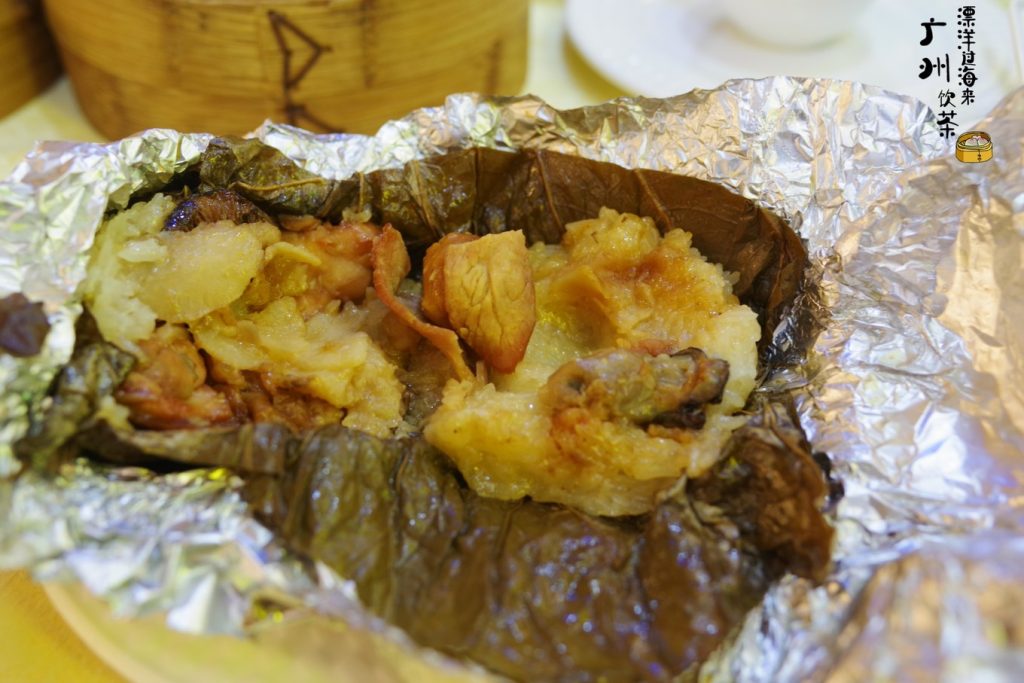 ---
Kowloon Bing Shi 九龙冰室
Address:天河路天娱广场四楼405铺 Tianhe road Tianyu square level 4 no.405
Bingshi is actually called Cha can ting in Cantonese. This Kowloon bing shi has many outlets in Guangzhou. It is a Hongkong style restaurant that has many landmarks and signboards in their interior decorations. There are a full range of traditional Cantonese food that you can choose from. We spent around 50 RMB in total.