Speaking of Thailand, the first city comes into one's mind for most of us might be Bangkok where modernism and religion are fused harmoniously, or Phuket where beautiful beaches, forests and sparkling sea form a paradise island. Today, I will recommend this little town that is less well known but similarly attractive and definitely worth a visit at least once in lifetime. This is the small mountain town called Pai, which is situated in the Mae Hong Son province of Northern Thailand, not far from the Myanmar border.
Why You Should Visit Pai
Today, let's dive into the enchanting realm of Pai Town, nestled snugly in the heart of northern Thailand's Mae Hong Son Province. Imagine a place where time slows down, and every moment feels like a stolen glimpse into paradise. That's Pai for you – a delightful concoction of natural splendor, cultural treasures, and an atmosphere so laid-back you'll forget the rush of the world beyond.
Pai isn't just a town; it's an ode to nature's artwork. Waterfalls cascade from towering cliffs, inviting you to cool off in their refreshing pools. Hot springs bubble up, offering a warm embrace that's as soothing as it is revitalizing. And hidden caves beckon, hinting at ancient mysteries waiting to be uncovered. But it's not all about the great outdoors. Pai's streets come alive as the sun sets, transforming into a bustling hub of local life. The Pai Night Market is a sensory fiesta – the scent of sizzling street food wafts through the air, colorful stalls offer handcrafted keepsakes, and the lively buzz of laughter and music weaves a spell that's hard to resist.
Culture buffs, you're in for a treat too. The blend of Thai traditions, the influence of hill tribes, and the footprints of travelers create a tapestry of diversity that's nothing short of mesmerizing. And if you're in the mood for a bit of zen, Wat Phra That Mae Yen, perched atop a hill, is your haven. As you climb the steps, you'll not only catch your breath but also catch panoramic views that'll leave you utterly speechless.
Adventure enthusiasts, rejoice! Trek through untamed trails, hike up to viewpoints that touch the sky, or rent a motorbike and cruise along winding roads that reveal stunning vistas at every turn. It's like a canvas painted with nature's finest hues.
Artists and dreamers, you'll find your muse in Pai's vibrant scene. Galleries showcasing local artwork, live music that makes your heart skip a beat – it's a creative haven that encourages you to express yourself in new and exciting ways.
And let's not forget the culinary journey that awaits. From authentic Thai flavors that dance on your taste buds to international delights that satisfy your wanderlust cravings – Pai's food scene is a testament to the town's cosmopolitan vibe.
For those seeking a holistic escape, Pai's wellness retreats, yoga workshops, and meditation centers offer a chance to rejuvenate your body and soul in surroundings that exude tranquility.
So, whether you're an adventure-seeking nomad, a culture vulture, an artist in search of inspiration, or simply someone who wants to unwind amidst breathtaking beauty, Pai Town is your canvas, your stage, your sanctuary. As you embark on this journey, let Pai's rhythm guide you, let its colors inspire you, and let its spirit embrace you like an old friend. Until next time, keep exploring and keep that wanderlust alive!
---
How to get to Pai
By Air: You can take a flight from Chiang Mai to Pai with around $60 USD for a one-way ticket. This is a 12-people small airplane provided by Kan Airlines, which approximately takes only 25 mins one way. On a sunny day, it will be a very good choice to enjoy the scene from top of the sky.
By Minibus: You can also take ground transportation from Chiang Mai. Minibus is the choice most people would choose. It is operated by a company called Aya Service. One way trip is around 150 Baht per person. With around 13 people on board, the minibus can move faster than the larger buses. Nevertheless, as there are 762 bends spreading along the way from Chiang Mai to Pai, the journey will still take at least 3 hours.
Many hotels and travel agencies will provide the minibus booking service.
By Coach: You can buy tickets (150 Baht per trip) directly from Mai's Arcade Station Terminal 3. There are quite a trips every day, but the journey might take a bit longer because they are forced to drive slower given the road conditions.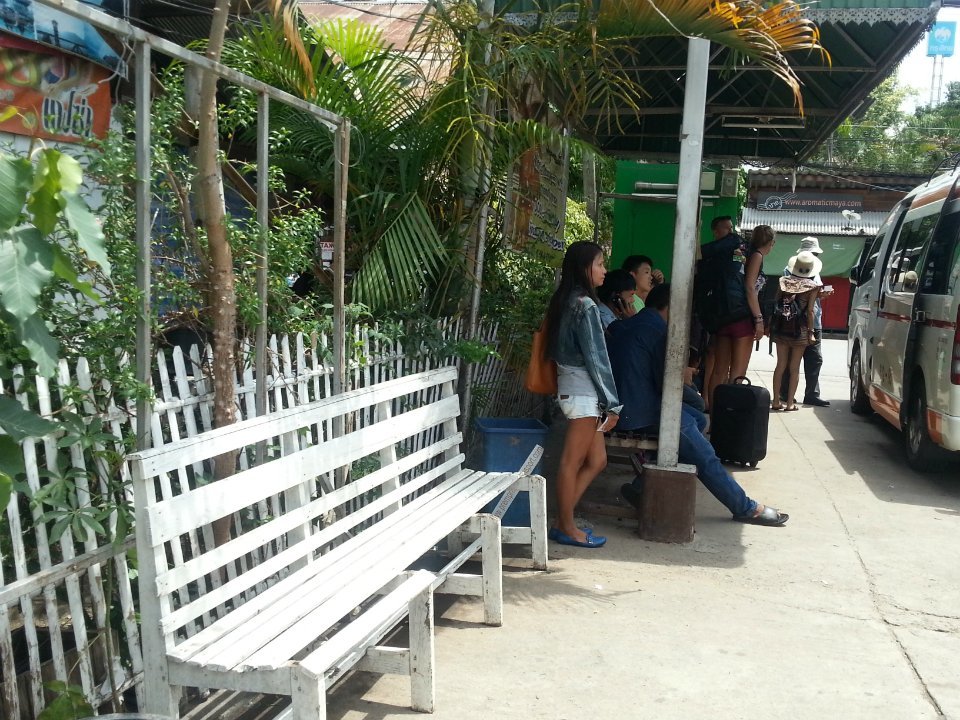 What to see in Pai
Compared to Chiang Mai, there are not so many temples in Pai. It's just a small corner hidden in a green valley; however, what makes Pai distinctly attractive is its still and peaceful life and the artistic feel it carries.
Baan Pai Fah Pai Fun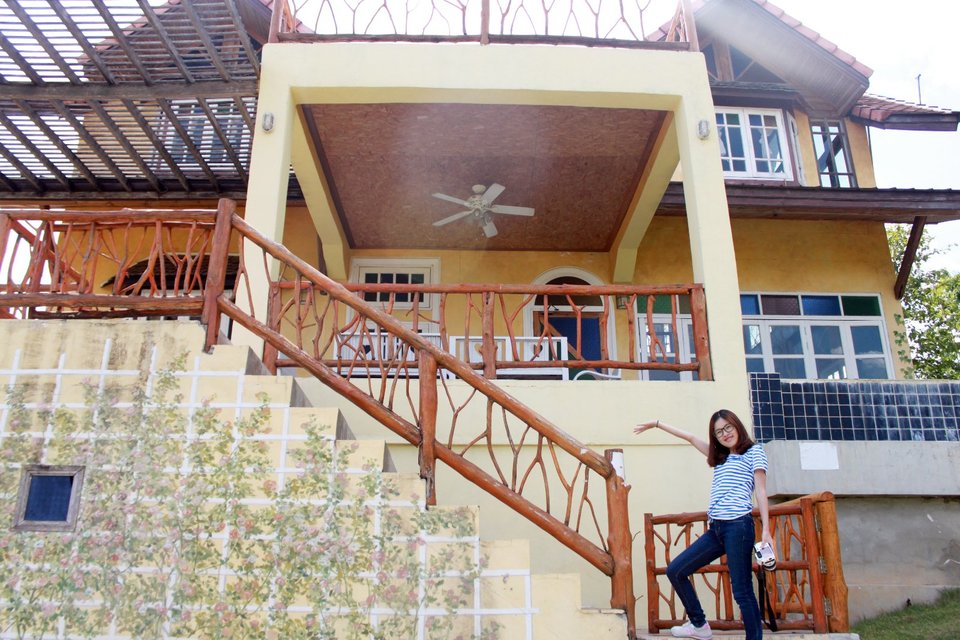 This is also called Yellow House for which it is made famous by a Thai movie called Pai in Love. Decorated in English-cottage style, it has already becomes the landmark of Pai now. The house is not open for visitors but you can still take photos around the area outside.
Memorial Bridge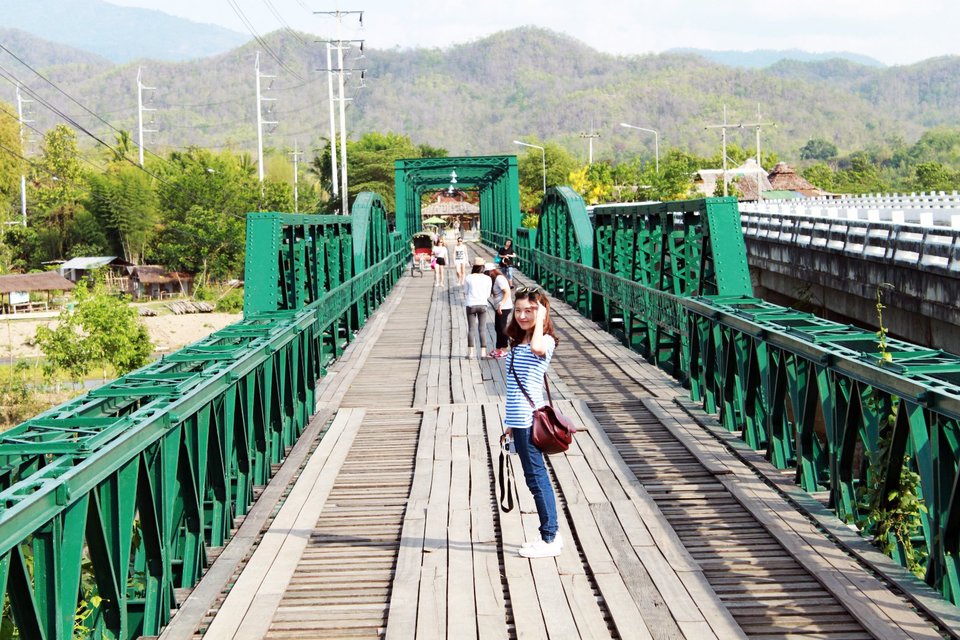 As the name suggested, this is a steel truss bridge built in memorial of world war 2. The original bridge here was built by the occupying Japanese. Although it's not a grand bridge like those in Bangkok, it green painted appearance and wooden floor makes it very exotic.
Pai Canyon
Its precipitous and wild with steep-sided valleys, both sides filled with pine and dipterocarp forests, but is also the best place to enjoy the sunset and panorama of the village in Pai.
Strawberry Farm
This is a farm for strawberries with everything shaped in strawberries. Particularly the strawberries, Love in Pai background makes it a very famous place for photo shooting.
What to do in Pai
Rent a Scooter
Renting and riding a scooter to explore Pai is the most adventurous experience for me. With little mainstream transportation here, visitors can choose to rent and ride scooter around the small town conveniently and relatively safely. There are many shops renting and coaching scooter with average price at 150 baht one day with your passport on hold.
Cafe Hopping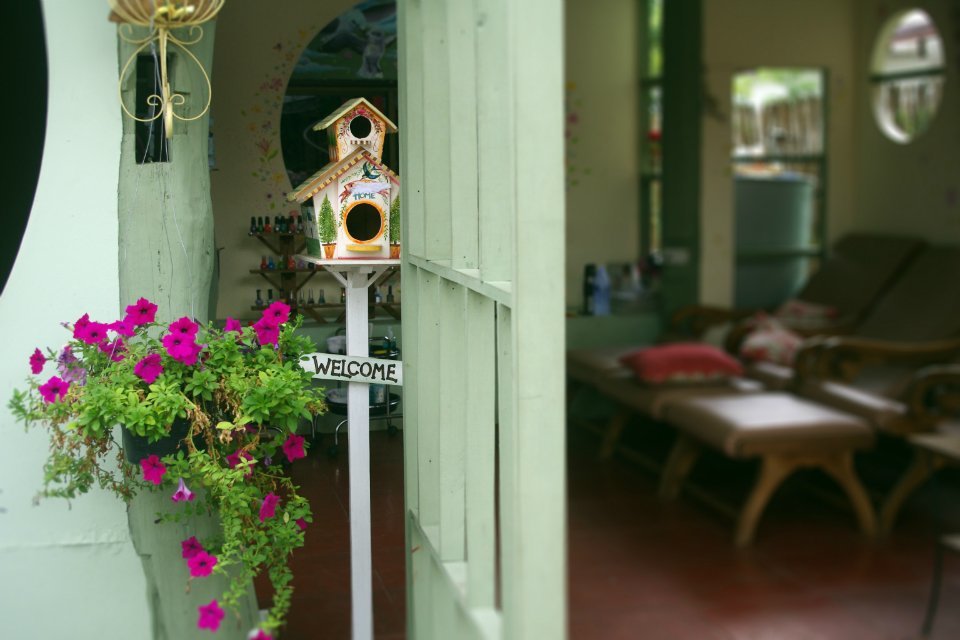 Besides coffee in love, there are also numerous cafes with different styles and furniture. If you love cafe hoping, we do recommend to experience them one by one and enjoy a relaxing holiday.
Shopping in Night Market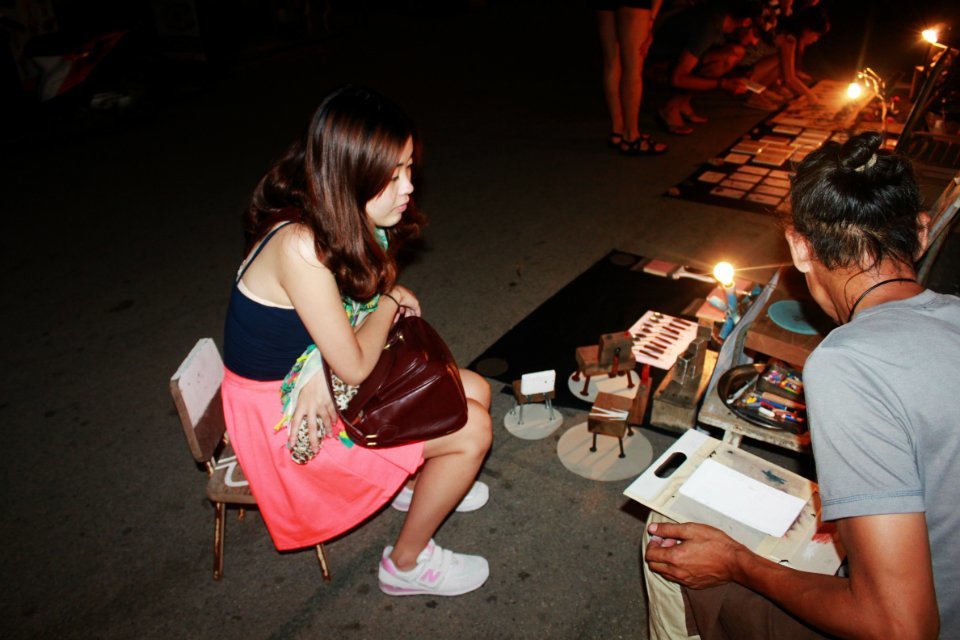 The night market here is not as lively as it is in Chiang Mai, but still there are a lot of things you can do such as have the artist draw a cartoon portrait (caricature) for you, or just hanging or shopping around the beautiful shops.
Staying in Guesthouses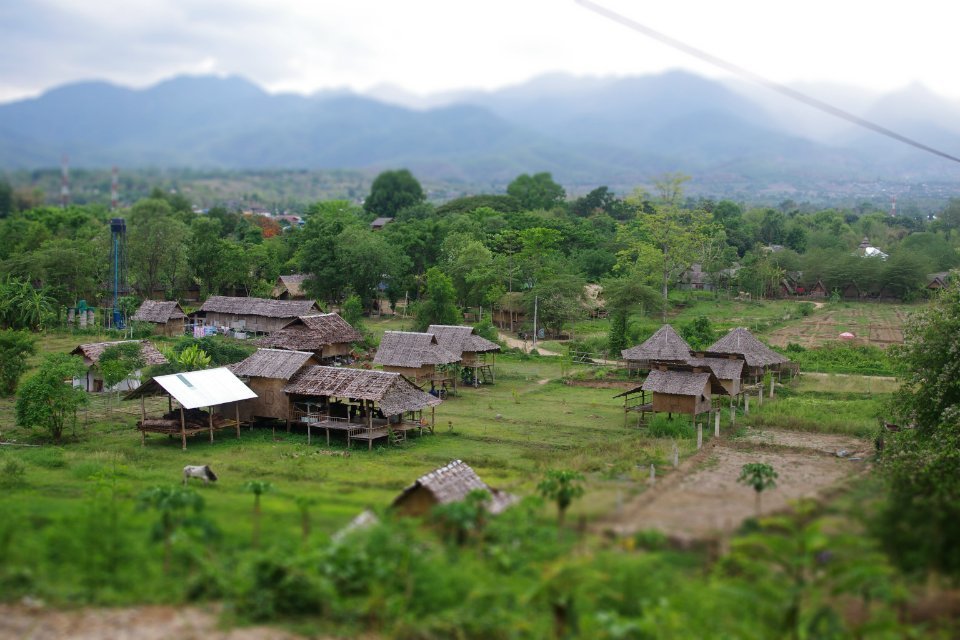 Starting from 2006, there is a boom of guesthouses and cafe constructions around Pai to accommodate the increase influx of tourists. With relatively cheap prices, tourists can enjoy very comfortable accommodation from the local residents. Most the guesthouses are simple but exotic in style.
Pai Tips & Hacks
Prevent motion-sickness in advance if you are going to take bus or minibus. They 3-hour road journey is not easy.
Buy transportation tickets in advance and arrive early in station prior to departure.
Book your accommodation in advance.
Prepare anti-insects medicines as there are many insects in tropical area!
Remember to bring sunblock to protect yourself from sun.
Most people are friendly in Pai but still pay good attention to strangers. Execute your due diligence.
Stay safe when travelling with scooters.
FAQs on Visiting Pai
Where is Pai located?
Pai is this charming town snuggled up in the northern part of Thailand, surrounded by stunning mountains and nestled within the Mae Hong Son Province.
How to get to Pai?
Getting to Pai is part of the adventure! You've got a couple of cool choices – take a scenic road trip from Chiang Mai, a relaxing 3-4 hours by bus or car. Or, if you're up for some extra awe, catch a flight to Mae Hong Son and enjoy a picturesque drive to Pai. It's like a teaser for the visual wonderland ahead!
When's the best time to explore Pai?
Ready to rock some amazing weather? Aim for November to February – the cool and dry season. It's like Pai's way of inviting you to enjoy outdoor fun and sightseeing with clear skies and comfy temperatures.
What to visit in Pai?
Oh, buckle up! Pai is a treasure chest of attractions. You gotta experience Pai Canyon, Pam Bok Waterfall, Sai Ngam Hot Spring, Yun Lai Viewpoint, and Wat Phra That Mae Yen. These spots are like puzzle pieces that create Pai's incredible charm.
What adventurous activitis can I do in Pai?
Absolutely! Adventure seekers, rejoice. Pai's your playground – think trekking, hiking, floating in a hot air balloon, renting motorbikes for some exploration, or even tubing down the Pai River. It's your adrenaline dream come true!
What's the vibe like in Pai?
Pai is like a magnet for relaxation and tranquility. It's a favorite among backpackers, artists, and anyone craving a break from the usual hustle. Slow down, take a breather, and let Pai's peaceful atmosphere work its magic.
Is Pai family-friendly?
You bet! Pai is all about inclusivity. Families, this place is calling your name. From family-friendly stays to nature activities suitable for all ages and cultural explorations for everyone, Pai's got something special for your whole crew.
How is food in Pai?
Get your taste buds ready for a feast! Pai's food scene is a global celebration. You've got to try everything from mouthwatering Thai street bites at the Night Market to international dishes that'll tickle your taste buds.
Are there different types of accommodations in Pai?
Absolutely. Pai offers a mix of accommodations to match your style. Whether you're looking for a budget-friendly hostel, a comfy mid-range hotel, or a charming boutique resort, Pai's got options to fit your vibe.
How can I be respectful of Pai's local culture?
Cultural respect time! Dress modestly when visiting temples, slip off your shoes before entering sacred spaces, and hey, why not sprinkle in a few basic Thai phrases to show appreciation for the local culture and connect with the locals?