Attractions
Victoria Harbour
Speaking of Hong Kong, the first attraction comes to one's mind is definitely Victoria Harbour. It got its name after British Queen Victoria. Located between Hong Kong island and Kowloon Peninsula, the Victoria harbour retains its founding role as a port for thousands of international vessels each year. Beginning from 8 pm, there is a so-called world's largest permanent light and sound show every night, which is consist of five themes: Awakening, Energy, Heritage, Partnership and Celebration.
Avenue of Stars
Unfortunately, Avenue of Stars is said to be closed until 2018 for maintenance and thus Tsim Sha Tsui East Waterfront Podium Garden has become a temporary "Garden of Stars" featuring up to 20 Star handprints, Avenue of Stars sculptures, and paintings showing classic movie scenes and "Star Cinema" photos.
Victoria Peak
https://www.thepeak.com.hk/en/
Victoria Peak is one of the best spots to view the amazing night view of Hong Kong. It is the highest peak in Hong Kong Island with an altitude of 552 meters (1,811 feet). By taking the 127-year-old peak tram, tourists can reach the peak within 10 minutes. Besides the beautiful scenery from the top, there are also a lot of good restaurants where you can enjoy the mountain view while dining with your beloved. Don't miss out Madame Tussaud's Hong Kong Wax Museum where you can take photos with your idols too!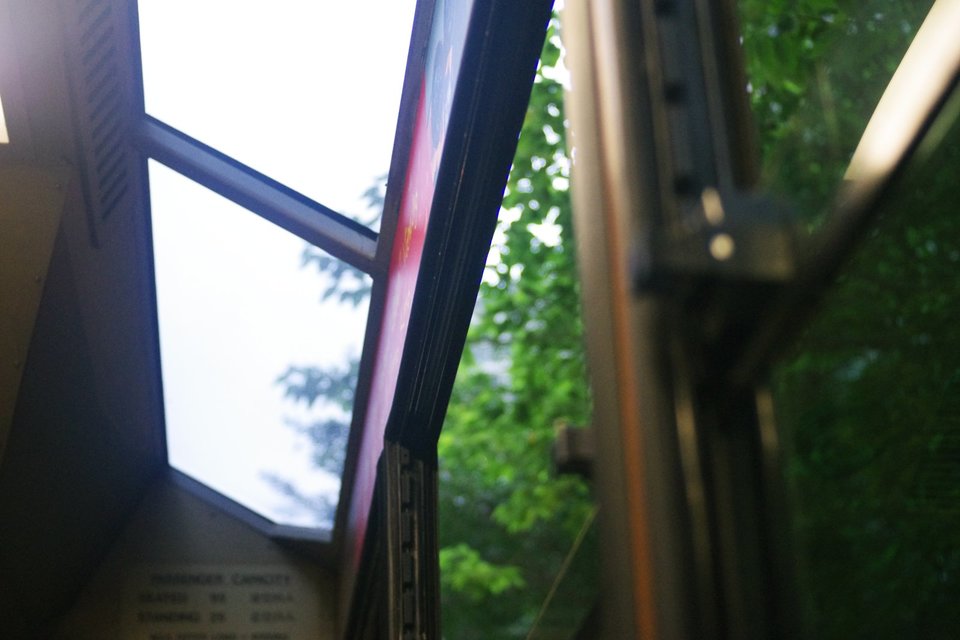 Disney Land & Ocean Park
https://www.hongkongdisneyland.com
http://www.oceanpark.com.hk/en
Disney Land & Ocean Park are the two theme parks in Hong Kong. The Disney Land in Hong Kong is one of the three disney theme parks in Asia (the other two are in Japan and Shanghai). Ocean Park is the world's 13th most visited theme park, and the largest theme park in Asia. For tourists with children, these two places are really must-visit. Your kids will love them!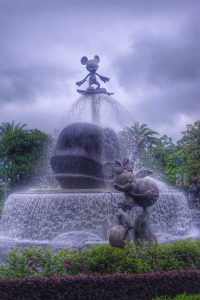 Lamma Island
My first impression of Lamma Island begins with my favourite TVB drama. Lamma Island is a rural island situated at the south west of Hong Kong island. There are no skyscrapers, no cars and no shopping malls but just an abundance of natural scenery. Cycling around the island, you can enjoy the beautiful view at Yung Shue Wan, followed by the famous sea food street Sok Kwu Wan. If you like the peaceful and tranquil countryside experience, this is a good place for you!
Golden Bauhinia Square
The square is famous for the giant statue of a golden Bauhinia Blaeana at the centre.The sculpture is deemed an important symbol for the Hong Kong people after the handover. There is a daily flag-raising ceremony every day.
Yau Ma Tei Police Station
Yau Ma Tei Police Station is characterised by an English Edwardian architectural design. It become famous to tourists probably for its appearance in various HK movies and dramas. One of which is TVB's 2007 TV Show On the First Beat.
Must-experience
Ding Ding Bus – a vintage style tram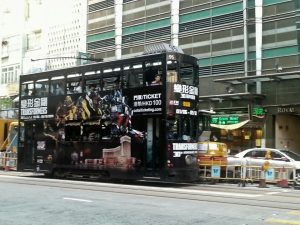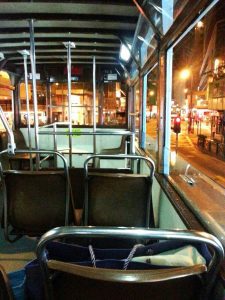 Souvenirs
Tai Cheong Bakery 泰昌餅家
http://www.taoheung.com.hk/tc/brands/tai_cheong_bakery/index.html
Jenny Bakery 珍妮曲奇
http://www.jennybakeryshop.com
Wing Wah 榮華餅家
http://www.wingwah.com/tch/
Meixin 美心西饼
http://www.maximscakes.com.hk/Client/Portal/Index
Kee Wah奇華餅家
https://keewah.com/hk/
Tips
Most hotel rooms in Hong Kong are small.
Go to big shoppings malls for luxury goods to avoid the risk of buying fake ones.
When going into a restaurant, ask for a menu with price (it happened to us that the cost of one meal was incredibly high as we never asked for price on each dish before we ate.)