If you can still remember in part one, I talked about Cantonese dramas/movies which brings us back to the old days. In part two, I will continue exploring two of the most exciting aspects of Hong Kong- Food and Shopping.
Food
As many of you know, Hong Kong is a food paradise (yeah similar to Singapore 🙂 ) with the majority of the Cantonese cuisine originating from Guangzhou China. Cantonese cooking is characterized by the mild, fresh, natural and slightly sweet flavors based on the freshly cooked vegetables and meat, and sweet sauces. How can one resist the temptation of Hong Kong food ? Below a list of must-try restaurants and food that you may like!
Tsuiwah Restaurant 翠华:
Tsuiwah is one of the oldest restaurant chain in Hong Kong. Positioned as the 'modest neighborhood ice cafe', Tsuiwah restaurants serves local Hong Kong food ranging from coffee, tea, french toast to fried noodle and fried rice. Their branches are spreading over HK.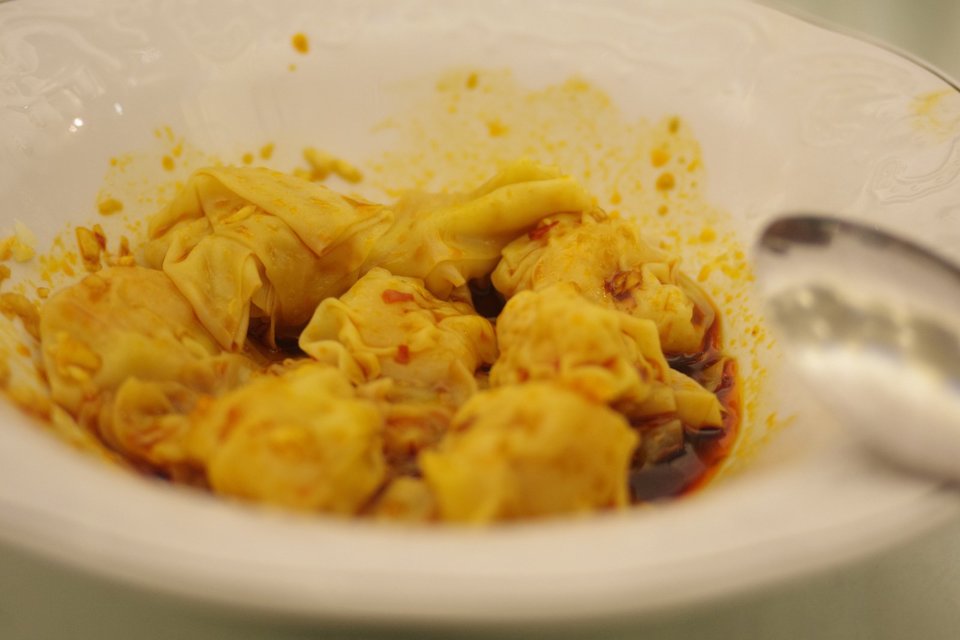 Cheekei Restaurant 池记:
http://www.cheekei.com/index.html
Cheekei is most famous for its Wantun Noodles. Distinguished from others, its Wantun noodle has very fresh, crystal and crispy prawn inside. Sided with fish ball or other Hong Kong local food, the mouthfeel is very good! Note that the branch in Causeway Bay is the most popular one.
Kau Kee 九記牛腩
21 Gough St, Central Hong Kong
I will say Kau Kee is the best beef noodle I have tasted in Hongkong (maybe in the world!). Located in a hidden place in Central, the interior of the shop does not look very attractive. However, the ever-lasting long queue is more than enough to justify for its unforgettable beef noodle. The tenderloin is extremely well-stewed and mixed with the curry source perfectly.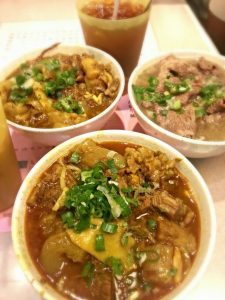 Dim dim sum 点点心
Tung Choi St 112, Mong Kok, Hong Kong
Dimdimsum is a good alternative to Tim HoWan (one of the affordable Michelin Restaurants in HK ) if you prefer a more economical meal. As the name suggests, it is famous for the traditional Hong Kong dim sum such as Shrimp rice rolls and pineapple bun.
Lin Heung Tea House 蓮香樓
Founded  in 1918, Lin Heung Tea House can be seen as a witness of Hongkong's history. With only one branch left in Central, the tea house remains the traditional HonKong styled furniture and operation mode. People come in for a tea, chitchatting while a walking trolley of dim sum with wide variety is being served.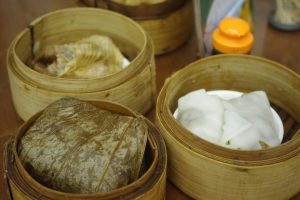 Hui Lau Shan 许留山
Hui Lau Shan is one of the most successful desserts brand originated from Hong Kong. It was best famous for its desserts made out of fresh mangos. From the Mango Chewy Ball to the Sogo Duet, it has everything you can think of that can be made from mango. Think of it, after a heavy meal or a tiring shopping day, how wonderful it will be if there is a freshly-made fruit dessert to quench your thirsty and inner heat.
Australia Dairy Company 澳洲牛奶公司
This is a traditional HK cha chaan teng — loosely translated to tea house. The restaurant is so famous that you have to get up early to avoid the long queue. The must-try includes its famous milk pudding and scrambled eggs.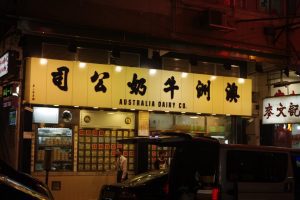 Sweet Dynasty 糖朝
http://www.sweetdynasty.com/home/about
From the name, people can easily tell it's a place to eat desserts. Actually, it serves a variety of variety of seafood, meats, vegetables, and dim sum. Located in Tsim Sha Tsui, tourists can go in and enjoy the delicacies after a tiring shopping.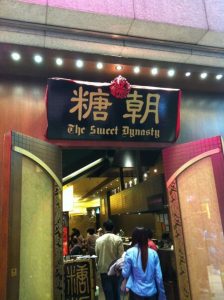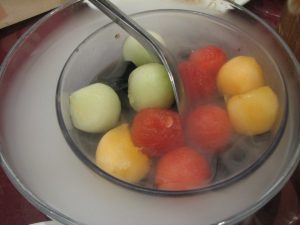 Shopping
What to buy
Cosmetics, jewellery, high street fashion, and electronics are one of the cheapest in Asia.
When to buy
There is wide range of discount from end of the year till the Chinese New Year of the next year.
Where to buy
Hong kong and Kowloon are two main areas for shopping among which Tsim Sha Tsui, Jordan, Causeway and Central are the most famous ones with various big shopping malls.
Sogo – HongKong's largest department store
Causeway Bay
555 Hennessy Road
Causeway Bay, Hong Kong
Hours: 
Sunday to Thursday 10:00 – 22:00
Friday to Saturday 10:00 – 22:30
Tel:
 +852 2833 8338
Directions:
 MTR: Cause
Tsim Sha Tsui
20 Nathan Road
Tsim Sha Tsui, Hong Kong
Hours: 
Sunday to Thursday 10:00 – 22:00
Friday to Saturday 10:00 – 22:30
Tel:
 +852 2833 8338
Directions:
 MTR: Tsim Sha Tsui Station, Exit L1
Harbour City
Tsim Sha Tsui
Canton Road
Tsim Sha Tsui, Hong Kong
Hours: Monday
 to Sunday 10:00 – 22:00
Tel:
 +852 2118 86666
Directions:
 MTR: Tsim Sha Tsui Station, Exit A1
Mong Kok has a very famous sneaker street where tourists can search for cheap sneakers with a large range of design and brands while Sham Shui Po is good for 'treasure hunting' – meaning hunt for cheap but special products and gadgets.