Speaking of Thailand, the first city comes into one's mind for most of us might be Bangkok where modernism and religion are fused harmoniously, or Phuket where beautiful beaches, forests and sparkling sea form a paradise island. Today, I will recommend a small town that is less well known but similarly attractive and definitely worth a visit at least once in lifetime. This is the small mountain town called Pai, which is situated in the Mae Hong Son province of Northern Thailand, not far from the Myanmar border.
How to get there
By air: You can take a flight from Chiang Mai to Pai with around $60 USD for a one-way ticket. This is a 12-people small airplane provided by Kan Airlines, which approximately takes only 25 mins one way. On a sunny day, it will be a very good choice to enjoy the scene from top of the sky.
By minibus: You can also take ground transportation from Chiang Mai. Minibus is the choice most people would choose. It is operated by a company called Aya Service. One way trip is around 150 Baht per person. With around 13 people on board, the minibus can move faster than the larger buses. Nevertheless, as there are 762 bends spreading along the way from Chiang Mai to Pai, the journey will still take at least 3 hours.
Many hotels and travel agencies will provide the minibus booking service.
By coach: You can buy tickets (150 Baht per trip) directly from Mai's Arcade Station Terminal 3. There are quite a trips every day, but the journey might take a bit longer because they are forced to drive slower given the road conditions.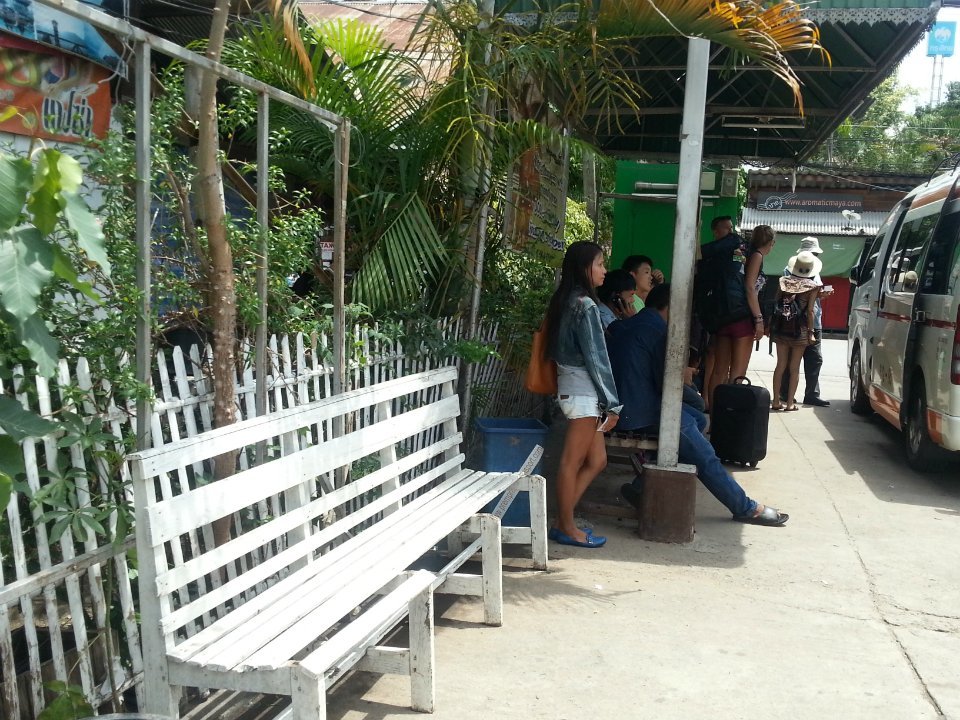 What to see
Compared to Chiang Mai, there are not so many temples in Pai. It's just a small corner hidden in a green valley; however, what makes Pai distinctly attractive is its still and peaceful life and the artistic feel it carries.
Baan Pai Fah Pai Fun
[mks_col] [mks_one_third]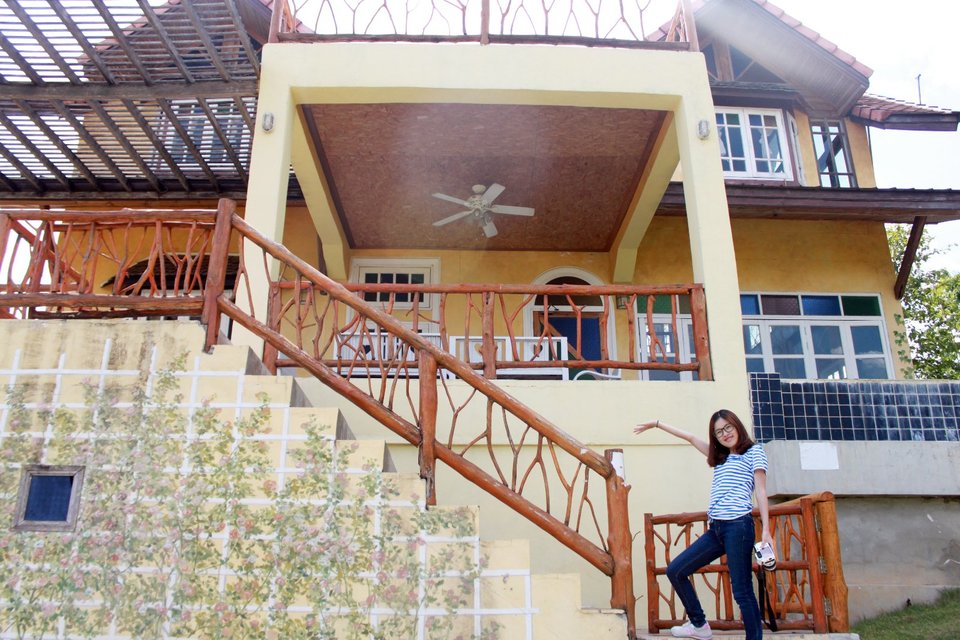 [/mks_one_third] [mks_one_third]
[/mks_one_third] [mks_one_third]
[/mks_one_third] [/mks_col]
This is also called Yellow House for which it is made famous by a Thai movie called Pai in Love. Decorated in English-cottage style, it has already becomes the landmark of Pai now. The house is not open for visitors but you can still take photos around the area outside.
Memorial Bridge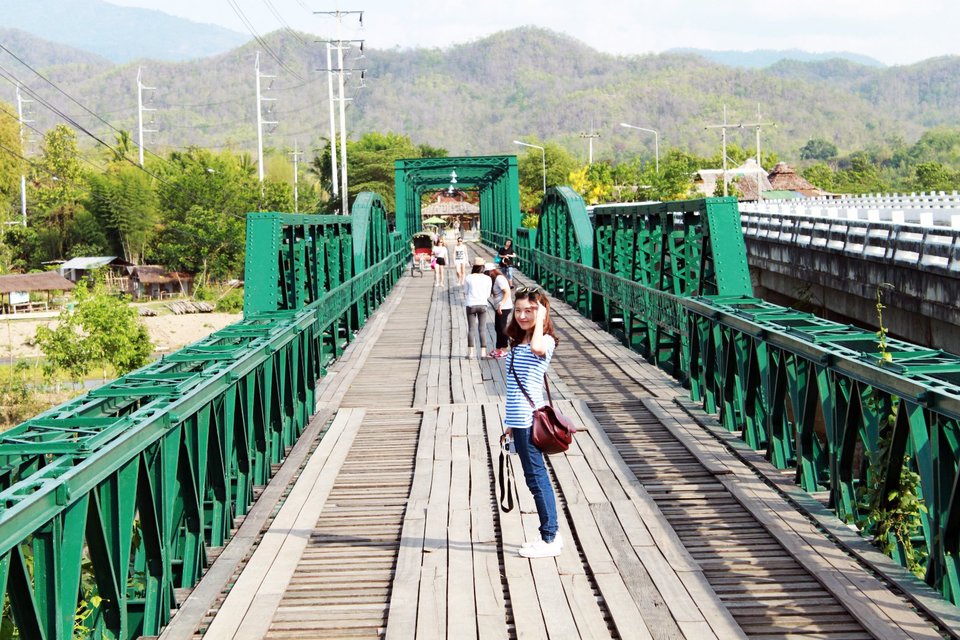 As the name suggested, this is a steel truss bridge built in memorial of world war 2. The original bridge here was built by the occupying Japanese. Although it's not a grand bridge like those in Bangkok, it green painted appearance and wooden floor makes it very exotic.
Pai Canyon
[mks_col] [mks_one_half]
[/mks_one_half] [mks_one_half]
[/mks_one_half] [/mks_col]
Its precipitous and wild with steep-sided valleys, both sides filled with pine and dipterocarp forests, but is also the best place to enjoy the sunset and panorama of the village in Pai.
Strawberry Farm
This is a farm for strawberries with everything shaped in strawberries. Particularly the strawberries, Love in Pai background makes it a very famous place for photo shooting.
What to do
Scooter
Renting and riding a scooter to explore Pai is the most adventurous experience for me. With little mainstream transportation here, visitors can choose to rent and ride scooter around the small town conveniently and relatively safely. There are many shops renting and coaching scooter with average price at 150 baht one day with your passport on hold.
Cafe
[mks_col] [mks_one_half]
[/mks_one_half] [mks_one_half]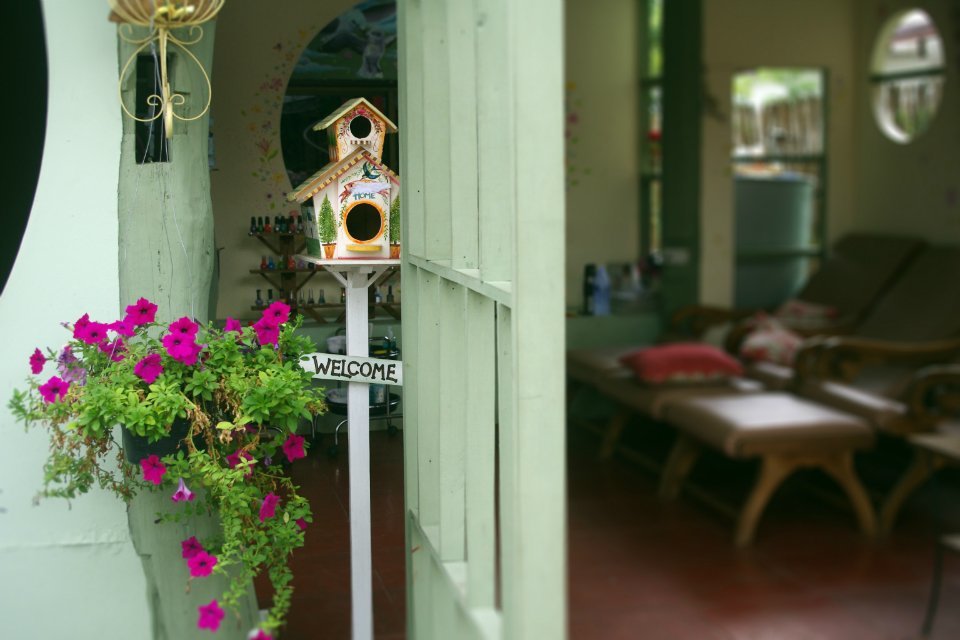 [/mks_one_half] [/mks_col]
Besides coffee in love, there are also numerous cafes with different styles and furniture. If you love cafe hoping, we do recommend to experience them one by one and enjoy a relaxing holiday.
Night market
[mks_col] [mks_one_half]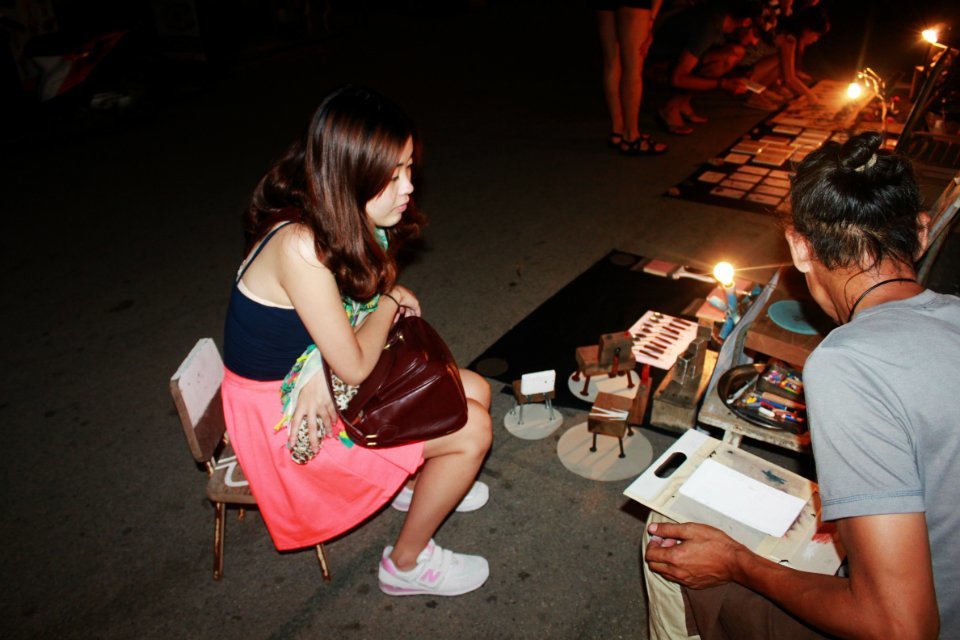 [/mks_one_half] [mks_one_half]
[/mks_one_half] [/mks_col]
The night market here is not as lively as it is in Chiang Mai, but still there are a lot of things you can do such as have the artist draw a cartoon portrait (caricature)  for you, or just hanging or shopping around the beautiful shops.
Guesthouses
[mks_col] [mks_one_half]
[/mks_one_half] [mks_one_half]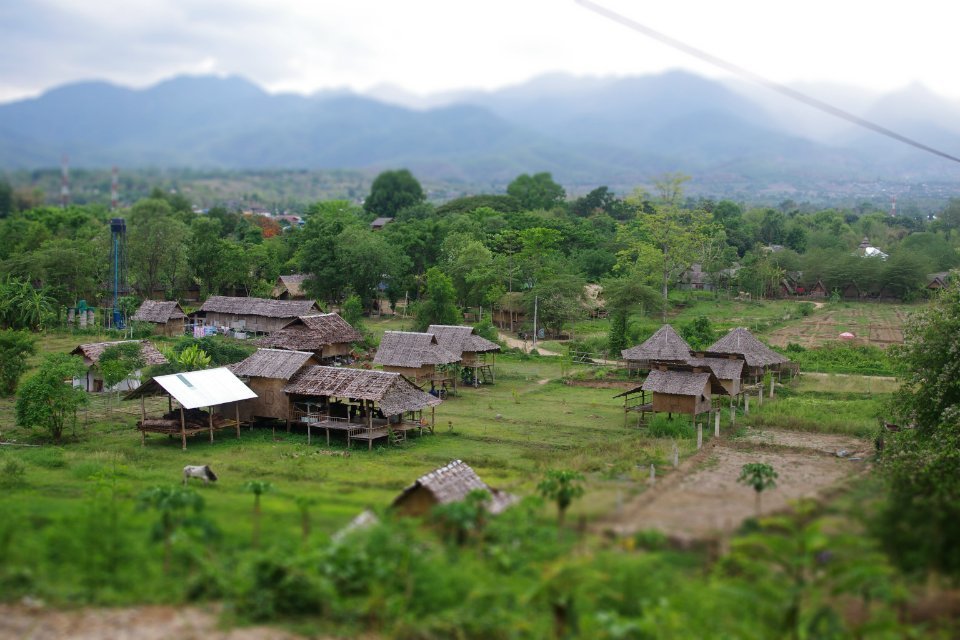 [/mks_one_half] [/mks_col]
Starting from 2006, there is a boom of guesthouses and cafe constructions around Pai to accommodate the increase influx of tourists. With relatively cheap prices, tourists can enjoy very comfortable accommodation from the local residents. Most the guesthouses are simple but exotic in style.
Pai Tips & Hacks
Prevent motion-sickness in advance if you are going to take bus or minibus. They 3-hour road journey is not easy.
Buy transportation tickets in advance and arrive early in station prior to departure.
Book your accommodation in advance.
Prepare anti-insects medicines as there are many insects in tropical area!
Remember to bring sunblock to protect yourself from sun.
Most people are friendly in Pai but still pay good attention to strangers. Execute your due diligence.
Stay safe when travelling with scooters.