Hotpot has long ago become the signature of Chongqing. Despite the 'danger' of burning up one's mouth, hotpot has gained popularity among both Chinese PRCs and Singaporeans. As a fanatical follower of hotpot like me, you might already have tried out most of the hotpot restaurants in Singapore; but do you know there is actually an interesting variation of hotpot called Chuan Chuan Xiang (串串香) that can give you a new spicy experience?
Chuan Chuan Xiang, literally means yummy sticks. Like BBQ, all food are put on sticks so one can pick it up and eat it bit by bit. One advantage over hotpot is that you do not need to worry about losing your food in the deep spicy pot as the stick is over the soup. In Chongqing, Chuan Chuan Xiang is billed against the total count of sticks. Normally, it costs 50 cents RMB per stick. Pretty cheap right? Alternatively, some restaurant will weigh the weight of sticks directly and customers will pay by the weight.
I am so happy when I hear the famous Chuan Chuan Xiang chain restaurant – Li Ji Chuan Chuan Xiang has opened its first store in Chinatown and I can't wait to give a try to review it!
Lunch Time Experience
We visited during lunch time on a weekday. Luckily we were the first customers of the day and the staff dedicatedly prepared a hot pot to our spicy level. Yes, you can always tell the staff if you want spicier, more pepper or hotter.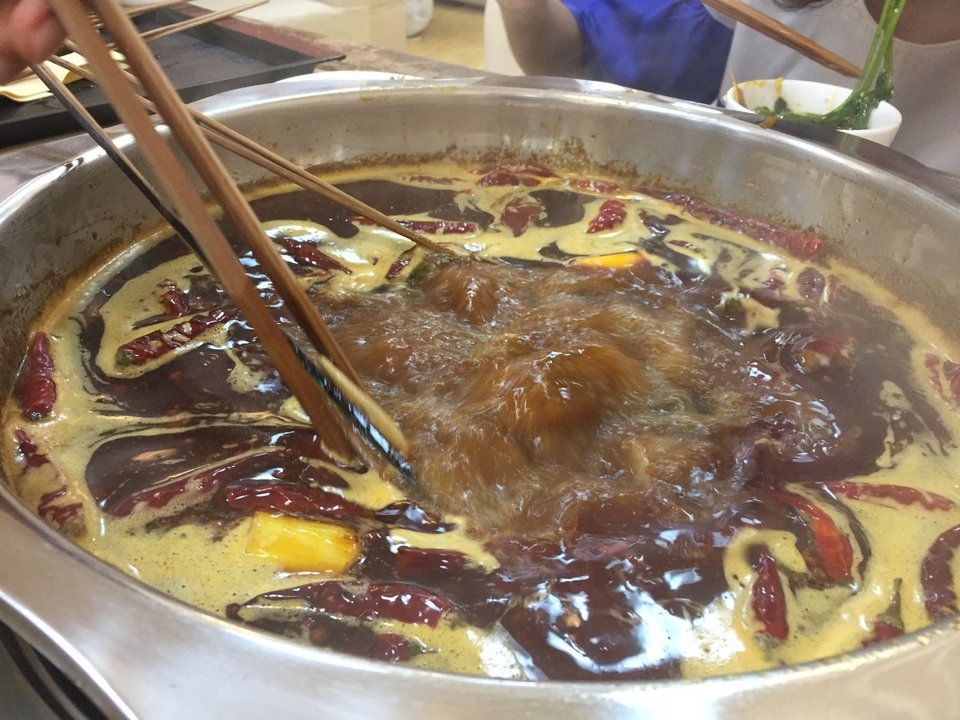 It's quite a spacious restaurant with LCD TV showing the history of the restaurant's brand.
You can choose from a large variety of food ranging from seafood to vegetables. Amazing, it even got beef tripe which is a must have for Chongqingist when eating hot pot.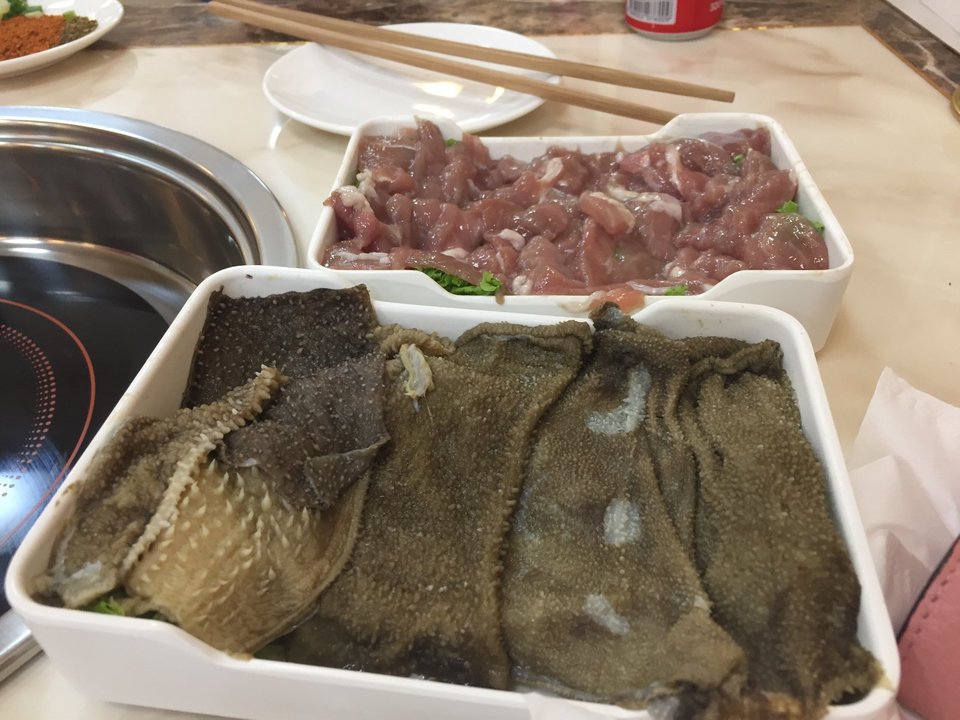 The red looking can drink is the famous herbal tea in China which can effectively quench the heat of the spice.
One food hack on how Chongqingist handles the spiciness is that we put the food in sesame oil. It will not only help to cool down the food but also 'wash' the spices off. With garlic inside the oil, it tastes even better!
Can you guess the meanings of those dialects on board?
We finished our lunch within 1.5 hours and it costed us S$25 on per person on average.
How to Get There

Address: 295 South Bridge Road, S058838
Operating hours: 11am-11pm
Tel: 62219 629
Quality of Food -

8/10

Customer Service -

8/10

Value for Money -

7.5/10

Atmosphere -

7/10
Summary
As the first oversea chain of Li Ji Chuan Chuan Xiang, I would say this restaurant in Chinatown has obtained its expected standard. Compared to the variety of food you can find in Li Ji Chuang Chuang Xiang in China, it's still limited to some extent. Nevertheless, a personal emotional score will be added here for the attachment to my hometown. For those from China and who really loves spicy food, this is a good choice.