We came back from Ruifang station and stayed in Hotel Midtown Richardson in Taipei on the third night. Early morning of the next day, we set off for our one-day trip in Tamsui.
If I would to describe Tamsui, I will say that it is a book with different keywords – Jay Chou's movies, Fisherman's Wharf, beautiful sunset and cherry blossoms. Tamsui is an adorable small town that used to be an important business harbour. Though the sight of ships navigating in hustle is no longer viewable, the stories of the past are still engraved in the exotic buildings along the old streets.
Transportation
Tamsui is at the end of the red line. From Xi Men Ding to Tamsui, the journey takes around 1 hour. During the journey, you will pass by several famous tourism stations. If time allows, we suggest you visit Yangming Mount and Beitou where they are famous for natural hot spring.
Travel Route and Attractions
Riverside Park河滨公园
One of the recommended way to travel around Tamsui is cycling. There are bike rental service available (100nt -200nt / day) in the Riverside Park where you can also enjoy pleasant sea breeze while strolling. As we were famished, we decided to go find a restaurant first.
Old Street 淡水老街
The famous old street is just nearby – walkable distance. The street reminds me of Hong Kong where there are also a lot of small shops and stalls selling a large variety of stuffs from street food to clothes.
Mackay Street 马偕街
At just the other side of the old street, you can find the Mackay Street. It's an old street where the buildings were all made up of red bricks. Sometimes, you may also find some couples having their wedding photos shoot there.
Fort Santo Domingo 红毛城
Walking further, Fort Santo Domingo is somewhere in a middle of a hill. It's the most important historical site in Tamsui with around 300 years of history. From here, you can see an amazing overview of the entire Tamsui city.
Aletheia University真理大学
Aletheia University is beside Fort Santo Domingo. The campus is open publicly for tourists.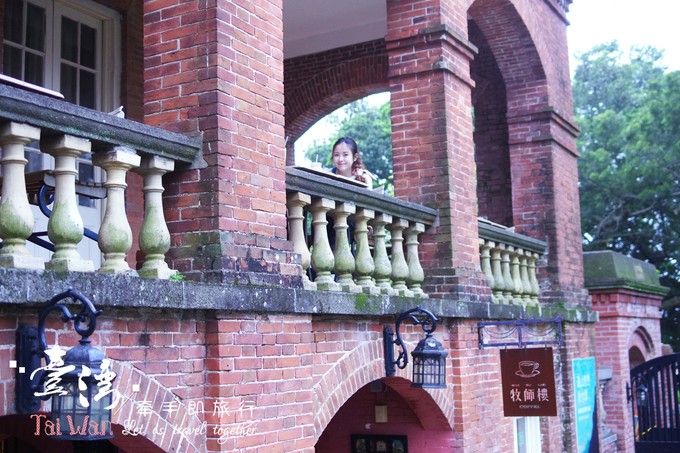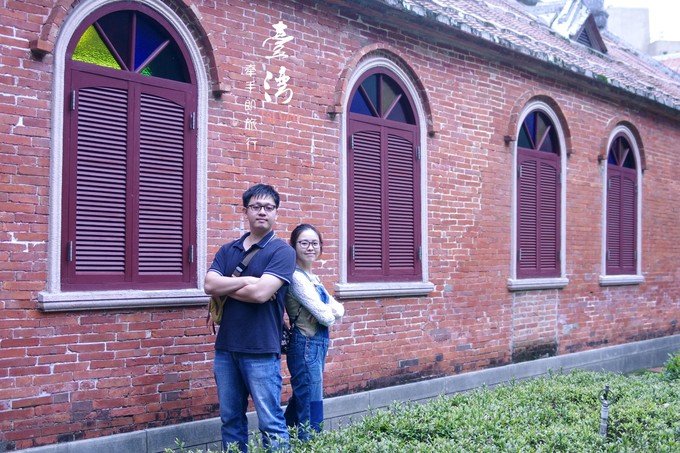 Fisherman's Wharf 渔人码头
It is said if you did not go to Fisherman's Wharf, you cannot say you have gone to Tamsui. It's the most famous tourist attraction in Tamsui. This is so true after I saw the beautiful scenery there. It is slightly further than the other attractions in the cluster. We took the "red 26 bus" to the final destination, which took around 20 mins. Although we are not lucky enough to see the sunset, we are very satisfied with its peaceful pace and magnificent view.
Other places you may consider visiting: Danjiang High School 淡江中学 (Famous scene in Jay Chow's movie), Tianyuan Palace天元宫 (in Spring, can see cherry blossoms)
Local Food
Abura-age: a deep fried tofu
Ah ma egg: spiced corned egg
Tips
It's recommended to plan your route in advance and decide whether to visit by foot or bicycle.
The recommended visiting time is around 1 day.
During March, the weather is quite cool. Do bring an outfit in case its windy!