Many people visit Jiufen after watching the movie "A City of Sadness" directed by Hou Hsiao-Hsien or "Spirited Away" directed by Hayao Miyazaki. You can revisit a lot of buildings and scenes as portrayed in the movies in Jiufen. Walking along the stone road, I can strongly feel the "breathe of this small town" and "the story it tries to tell". I love the place so much and spent an entire day here to get to know it more.
Jiufen
Getting to Jiufen:
Taipei Railway Station (You can use easygo card, 42nt) –> Ruifang Station –> opposite street (near the police station) to take bus 1062 to Jiufen(20nt)
Estimated Arrive Time:
90mins from Taipei
The Name:
Jiufen is a small town in North Taiwan. It is said that many years ago, people in Taiwan used to plough in groups. How much soil one can get is given in the unit of  'Fen'. The isolated village is divided into nine 'Fen' and then 'Jiufen' (Jiu is 9 in Chinese) becomes the name of it. Another version is that there were 9 families and thus the village will always have 9 portions of goods delivered to the town. Although we are unable to know how Jiufen got her name, it doesn't matter.  Now, Jiufen has become very famous for her unique landscape and nostalgia.
History:
Jiufen was once a very prosperous gold mining town during the Japanese occupation. After World War II when gold mining was discontinued, the town declined rapidly. Till today, you can still see the influence of Japan on her architecture and culture.
Dining & Snacks:
Amei Tea House 阿妹茶楼
A City of Sadness Restaurant 悲情城市餐厅
Xi Meng Ren Sheng Asian Fusion Restaurant 戏梦人生
Zhang Ji Traditional Fish Balls 张记传统鱼丸
Lai Ah Po Yu Yuan赖阿婆芋圆
Ah Gan Yi Yu Yuan阿柑姨芋圆
Must-visit Attractions:
Jiufen Old Street:
With people moving back to back along the slightly tilt uneven stone road and the street shops selling a variety of traditional food, souvenirs and nostalgia, Jiufen old street is undoubtedly the pulse of Jiufen town. Wandering around, you can feel the simplicity, serenity and vigour of her and subconsciously forget about time, stress or sorrows.
Shengping Theater:
Walking down the Shuiqi road, Shengping Theater is on its left. Though it looks like a very traditional building now, it was the biggest theatre at the time of Japan's occupation. Many movies have been filmed here among which A City of Sadness is the most famous one.
Amei Tea House: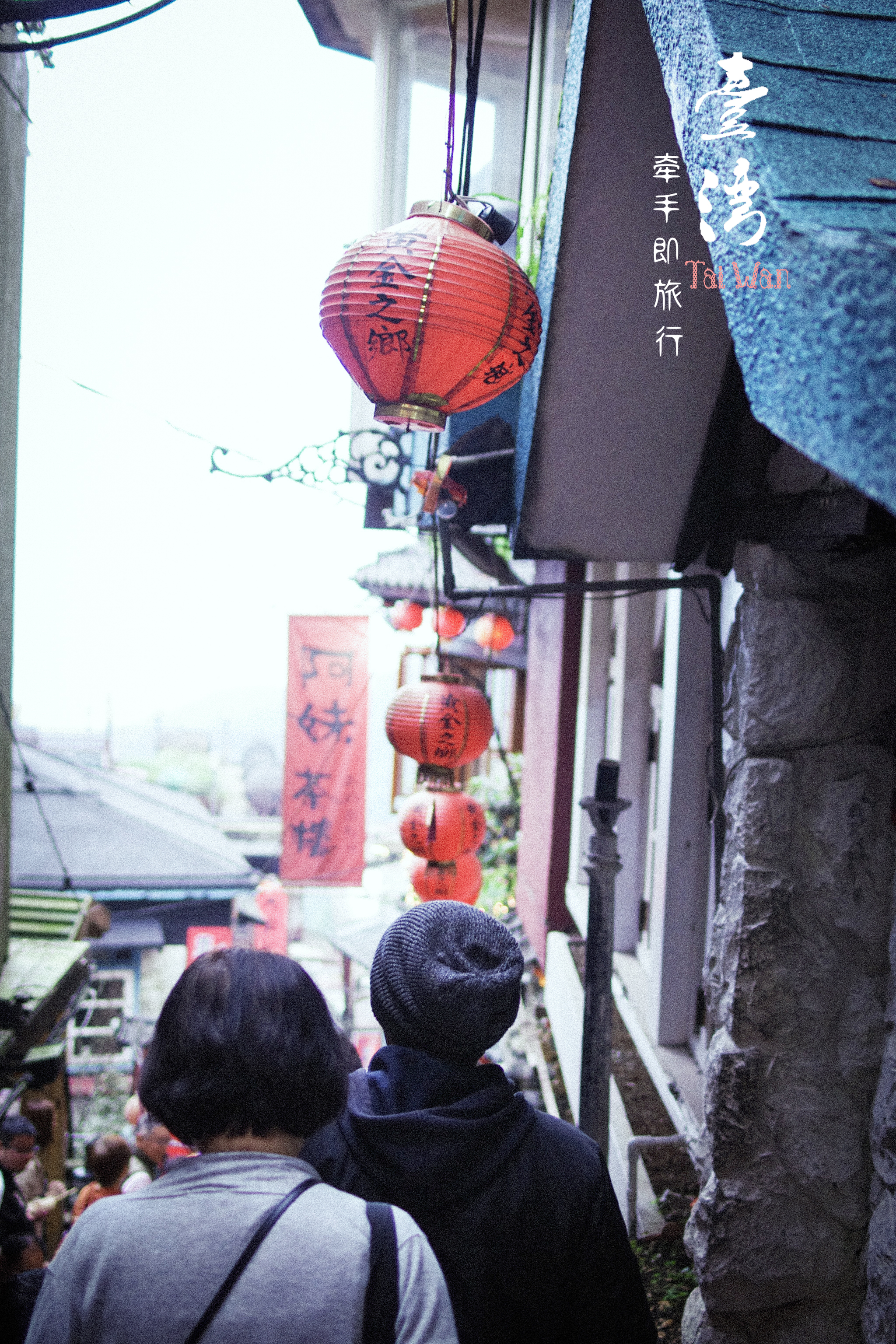 Amei Tea House is said to be the original inspiration of the Yubaba's bathhouse in the animation Spirited Away. That is why Jiufen is one of the favourite destination for Japanese tourists. Amei in Chinese means the smallest daughter. The proprietor wants to have a boy and thus name the third daughter Amei. Made mostly from wood, the Amei Tea House still maintain the Japanese style furniture with red signboard.
Shuqi Street: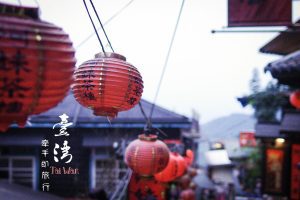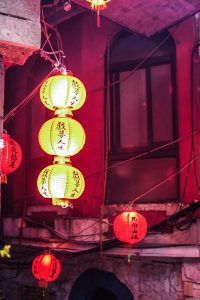 Besides Amei Tea House, there  a lot of interesting tea house and restaurants along Shuqi road . It's a narrow slope but it's primitive, pure and thriving.
Jin Gua Shi Gold Museum:
Jin Gua Shi is one stop away from Jiufen. I highly recommend you to visit its Gold Museum which used to be a real gold mining factory at the time of Japan's occupation. Jin Gua Shi is a hokkein for pumpkin. It was named because of a mountain shaped pumpkin. Still, the buildings here are largely influenced by Japanese culture. In spring, the scenery is amazing and you can see flowers blossoms everywhere.
Accommodation:
This is a vintage style hotel located inside Jiufen old street. One plus point for the hotel is that the receptionist is very handsome 🙂 While providing accommodation services, it is also a cafe restaurant. However, the price is pretty expensive considering its facilities. I have booked the cheapest room in the hotel but surprisingly it was so small that we even need to squeeze through the 20cm wide gap to toilet. Nevertheless, the location is good. At least, you do not need to drag your heavy luggage all the way up to the mountain. Note that Jiufen old street is super packed with people!
Recommended visiting hours:
1 day 1 night
Tips:
Shengping Theater has movie screenings before 5pm for free.
If you have many luggages, it is better to book a hotel near the Jiufen old street instead of hotels located in middle of the mountain.
Shops normally closed at 7 pm.
Parking lot is always occupied, self-driving tour is not recommended.