In China, Shanghai, Zhejiang and Jiangsu generally form the so-called geographical area known as Jiang Nan – which literarily means the south of the Yangtze river. Jiang Nan is historically very prosperous due to its abundant natural resources. Water is one of the most important resources. The numbers of rivers play a very important role in transport, which in turn helps to boom the economy of the region significantly.
Water Town Culture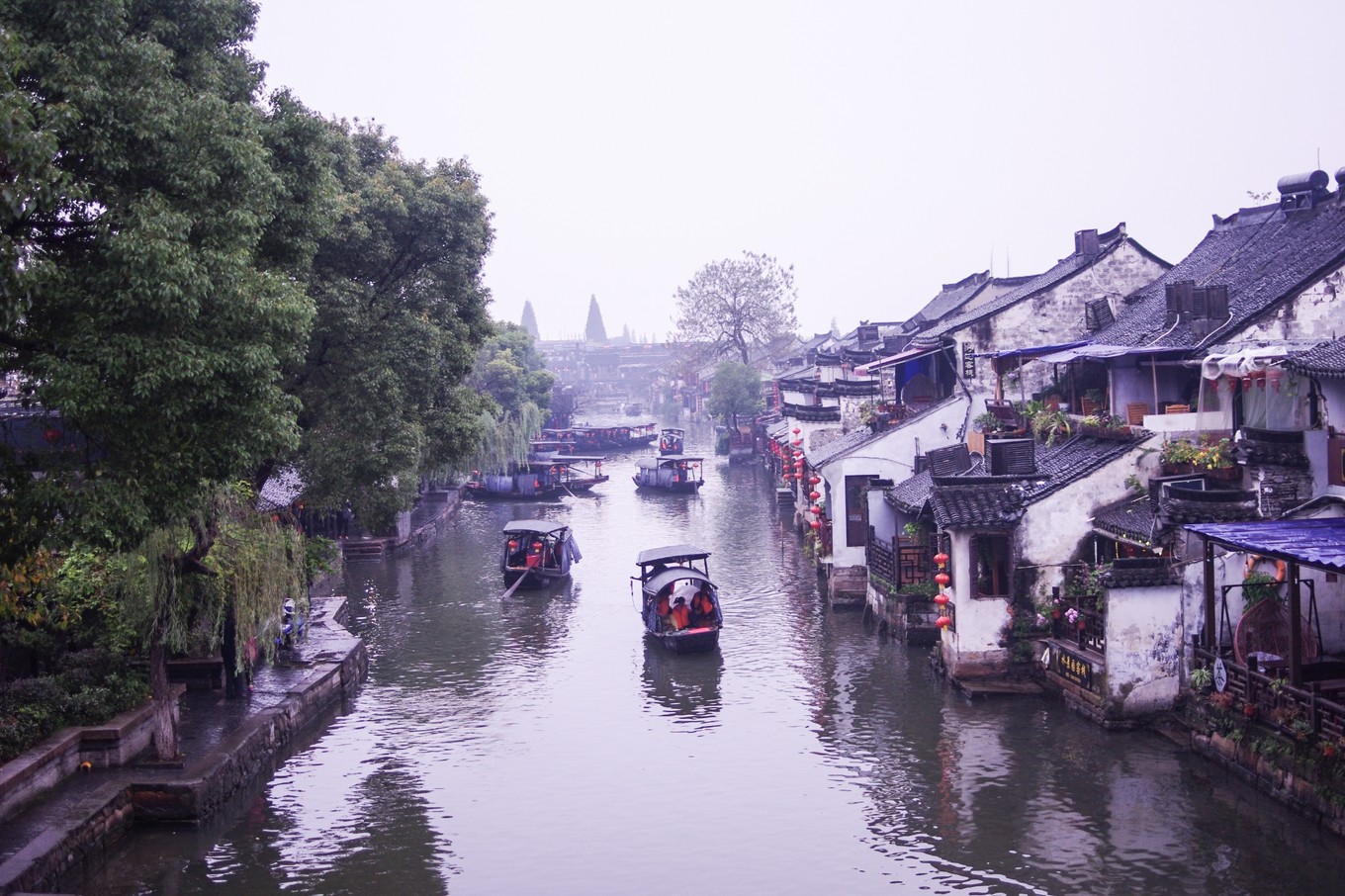 With the blessing of natural resources, fertile soil and gentle weather, Jiang Nan area has been well developed very early in the history. The natives speak their own Wu Chinese, which sounds very different compared to the Mandarin. As their houses are built by/over the rivers, this area is also called 'water towns' and fosters its own unique and interesting water town culture.
Productivity
Jiang Nan region is an important provider for rice, tea, silk and porcelain. Many of the providers are family business that are started by the grandfather generation from scratch.
Architecture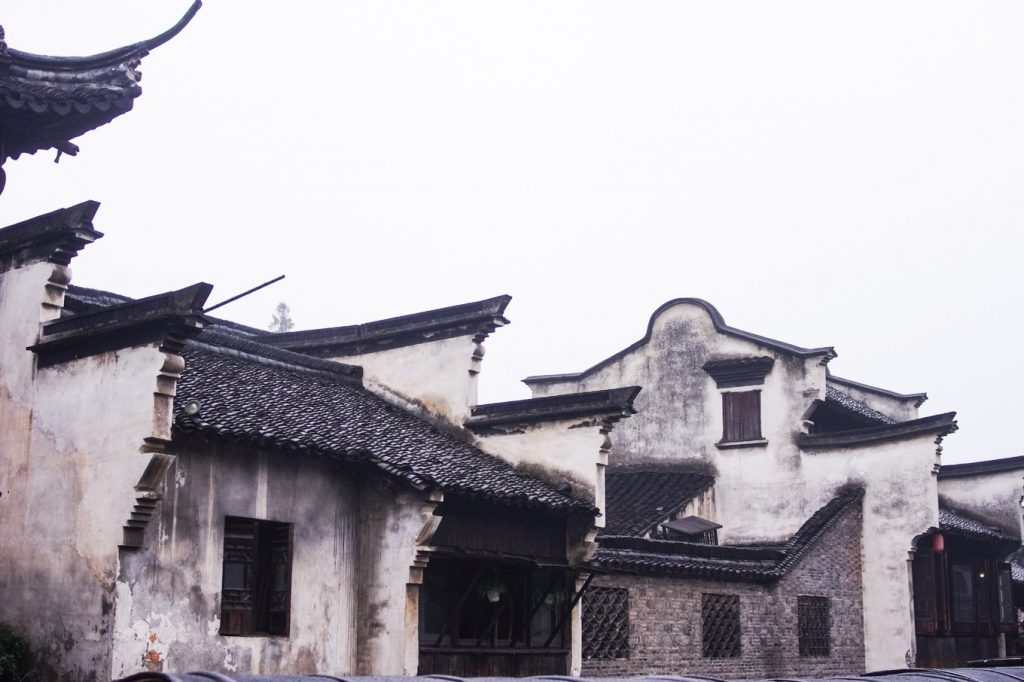 For some historical reason, the houses here are mostly following the Hui-style (Anhui china) architectures which is characterised by black tiles and white walls, the numerous pavilions and the private delicate and serene gardens. For your knowledge, the gardens in Suzhou(part of Jiang Nan area) are most commonly recognised as the finest garden art in China.
People
Just like the rippling running water and soft weather, people (particularly women 🙂 ) from Jiang Nan are as gentle as a jade (as what they said 温润如玉). Without their endeavour and intelligence, the area won't be as flourishing as it has been.
The Six Well-preserved Water Towns
There are six well-preserved watertowns that still remain in Zhejiang and Jiangsu Provinces. They are Tongli, Luzhi, Zhouzhuang, Nanxun, Xitang and Wuzhen. In the following section we will introduce the one of the most established water towns – Xitang. We will write about Wuzhen in another post.
Xitang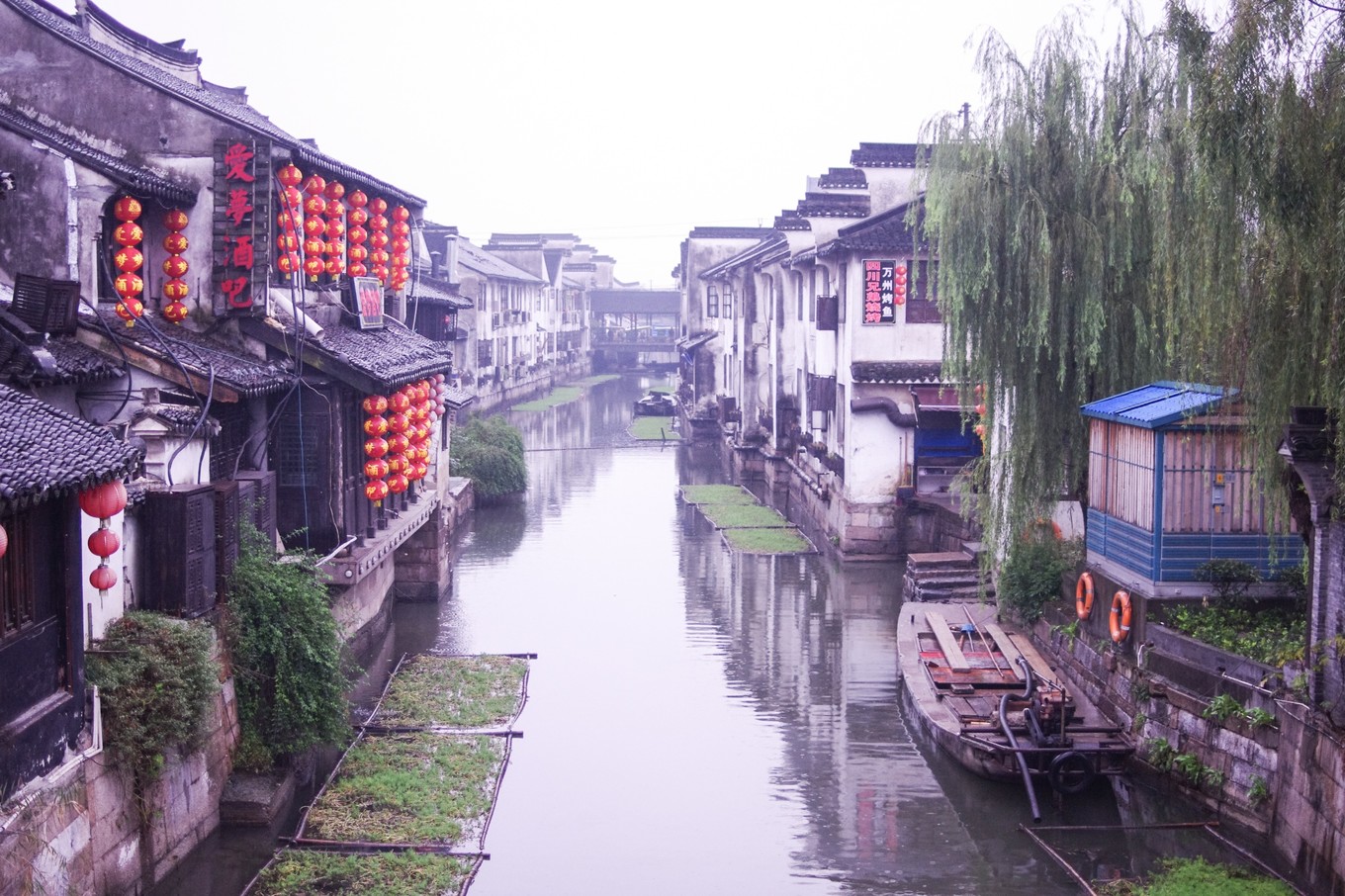 Xitang is situated in Jiashan County, under the jurisdiction of Jiaxing City, Zhejiang Province.
Getting There:
Regardless your starting point, you should try to reach Jiashan County first. There is direct train from Shanghai to Jiashan with only 1 hour travel time at a cost of merely 12.5 rmb. Then, from Jiashan you can either take taxi or the bus k210 to the Xitang old town.
Admission
Full admission price is around 100 RMB. However if you booked the hotel inside the town, normally you can get the admission fee at half price.
Food
There are many restaurants providing local food & delicacies inside the town. Most of the dishes are from the river. The biggest restaurant chain is called Guo Mei Mei. There is also a huge food court where you can try various street food from over the China.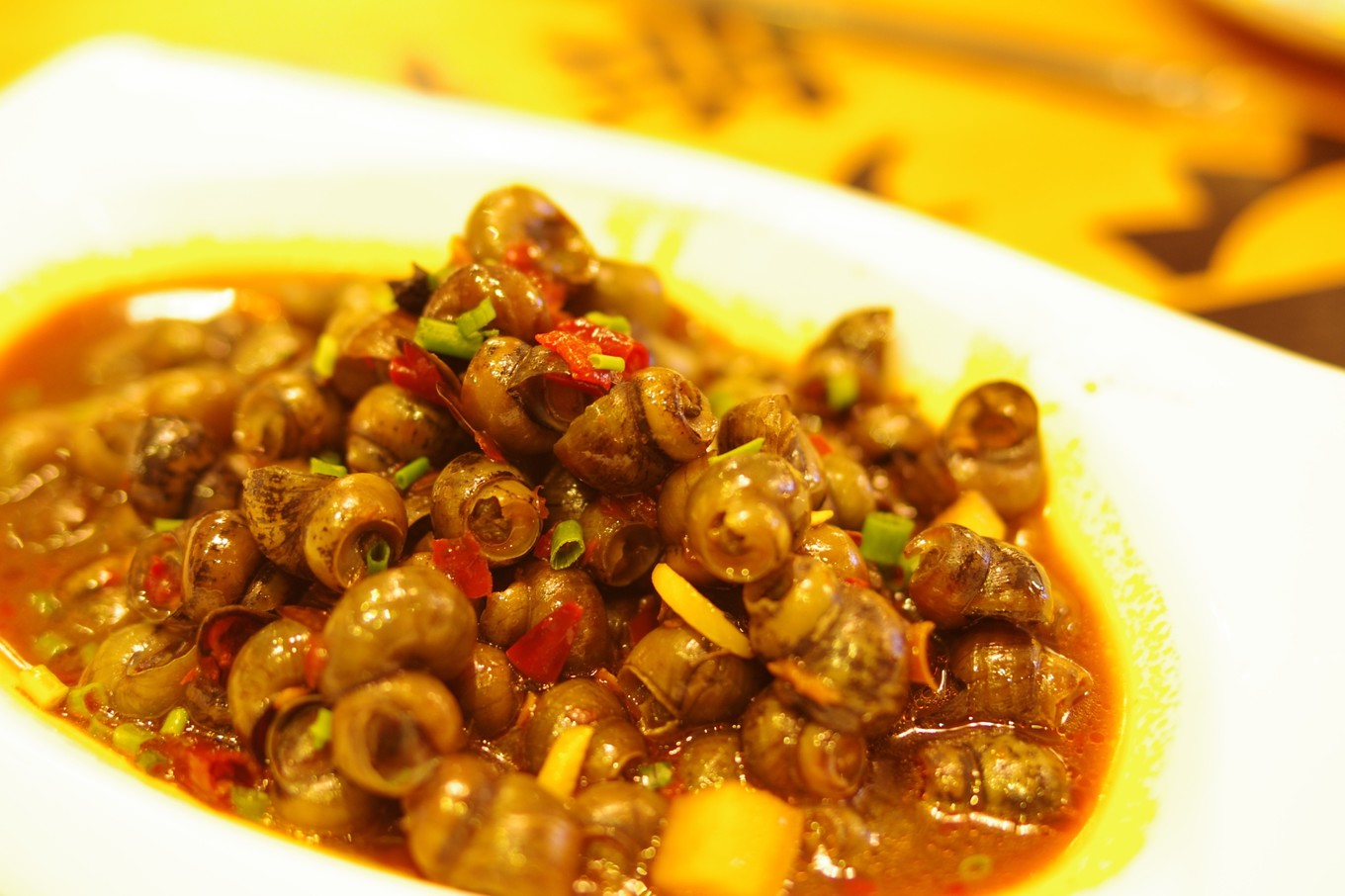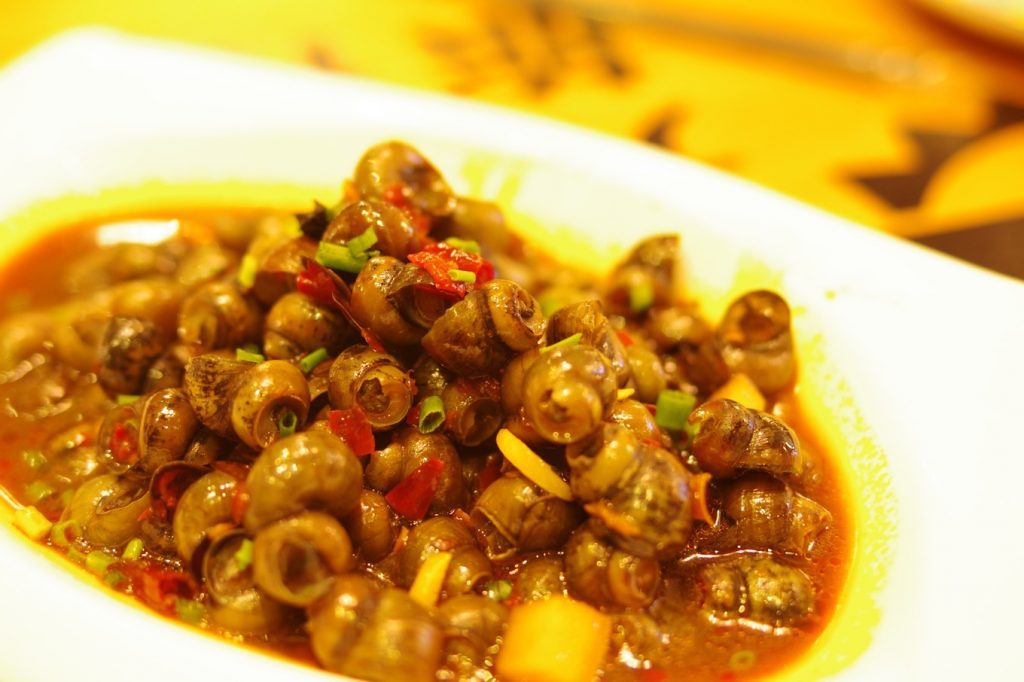 The above photo is the famous viviparidae (river snails).  It's selling at a relatively cheap price (just around 10 RMB). It's the natural habitat of the Xitang river so it's cheap. This is a must try dish when you visit Xitang! The taste is good!
Accommodation
Most hotels in the town are mostly the so-called "Ke Zhan" in China. They are privately-owned home stay furnished in a traditional and vintage way. Don't forget to experience the famous vintage wooden engraved bed. We stayed in a "Ke Zhan" called called Stone Times.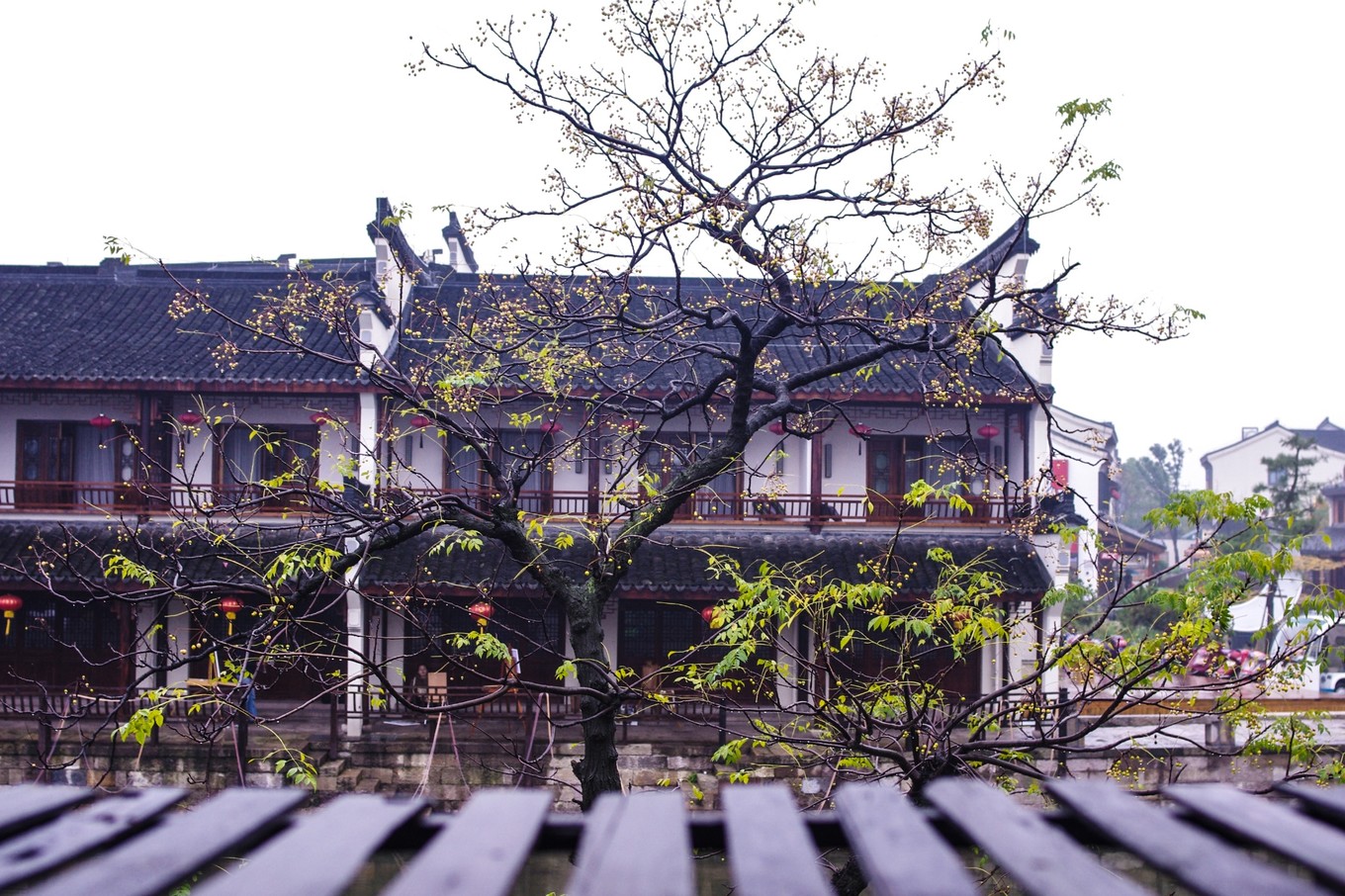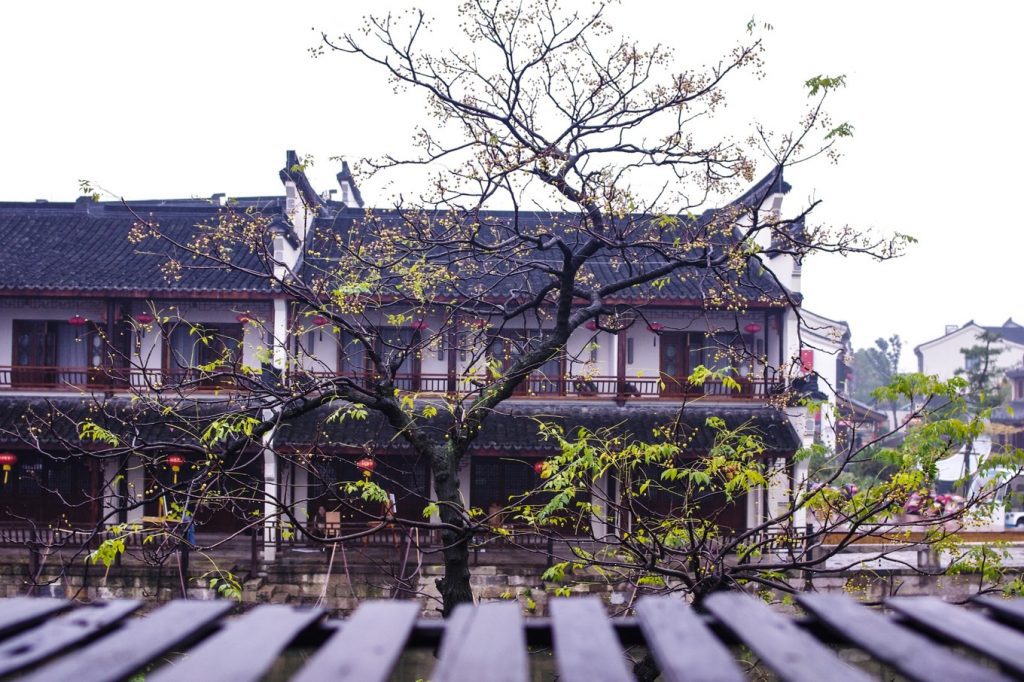 On average, the price per night is 200 to 300 RMB without breakfast.
What to experience
Local culture: Xitang is well-known as a living old town – because local people are still living here. Visitors can walk around the town and experience the same life just like the locals.
Buildings: There are countless bridges, lanes and sheltered streets, all waiting for you to explore and appreciate.
Night life: After sunset, Xitang will begin buzzing with activities as all bars and pubs are opened for business.
Boat: Boat is the most common vehicle in the town. Boat riding is a good experience to appreciate Xitang scenery from a different angle. That's the essence of Oriental Venice 🙂 .
Tips
Book hotel in advance. Book early especially if you are travelling during the peak seasons in China -CNY, May, July, August and Oct.
Bring your umbrella. Note that it is rainy season from November onwards.
If you want to take an impressive photo, be sure to wear the traditional Chinese dresses.
Do stay one night to experience the different lifestyles in Xitang.