As a World Heritage Site recognized by UNESCO in 1999, Hoi An is an ancient and peaceful old town with more than 2,000 years of history. Hoi An is located in the south of Danang Vietnam and the town still preserves its unique culture and atmosphere while at the same time, welcoming influx of tourists from all over the world.
About Hoi An History
Once known as Faifo, Hoi An was the principal port of the Cham Kingdom, harboring foreign traders back in the 17-18th century who are mainly from China and Japan and who influenced the culture and history of Hoi An significantly. That is the reason why Hoi An still presents herself with a mix of tottering Japanese bridges, Chinese terrace houses, and ancient tea warehouses.
How to Get There
Hoi An has no airport or train station. The easiest way to get there is by bus or car from Danang. It takes around 40 mins from Danang city center at an average cost of 20 USD. Local buses will be slower as it stops at every station.
Peaceful Day
When speaking of Hoi An, the word that comes to my mind is undoubtedly 'Yellow'. Hoi An is a 'Yellow' town with arrays of mustard-yellow merchants' houses selling local products ranging from handicrafts to clothes. Because of the well-preserverance, Hoi An still remains like what it was in the late 19th century, bringing visitors back to the old times. The town is not that big so a slow stroll through town will reveal its gems. We rented a bicycle and stopped whenever we want. I recommend you to do the same too.
There are many cafe or teahouses inside the town with relaxing and cozy atmosphere. Our first stop, we had our brunch at the Hoi An Roastery.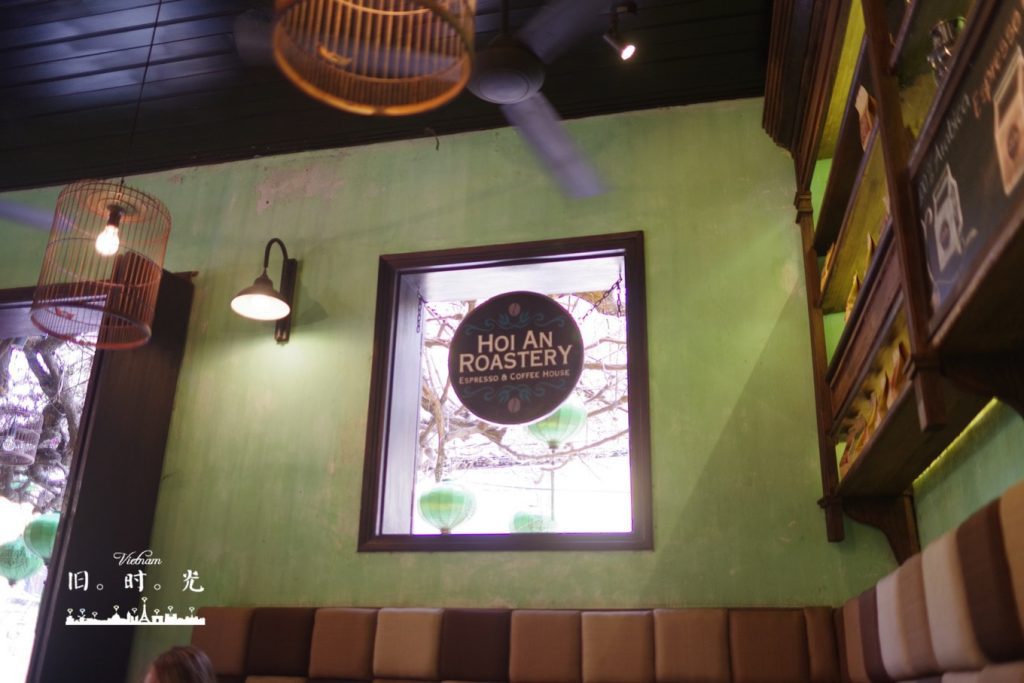 The day was not very sunny, but the relfection of yellow houses on the river are still perfectly clear. Wind blows softly… Time also slows down… Whatever I saw in this old town is like a beautiful oil painting depicting the peaceful morning in ancient times.
Nature is the best "painter". The fresh green and lively pink colors from the plants that confidently spring up on the walls perfectly matches the yellow houses and blue sky. And you just cannot stop yourself from entering this beautiful painting…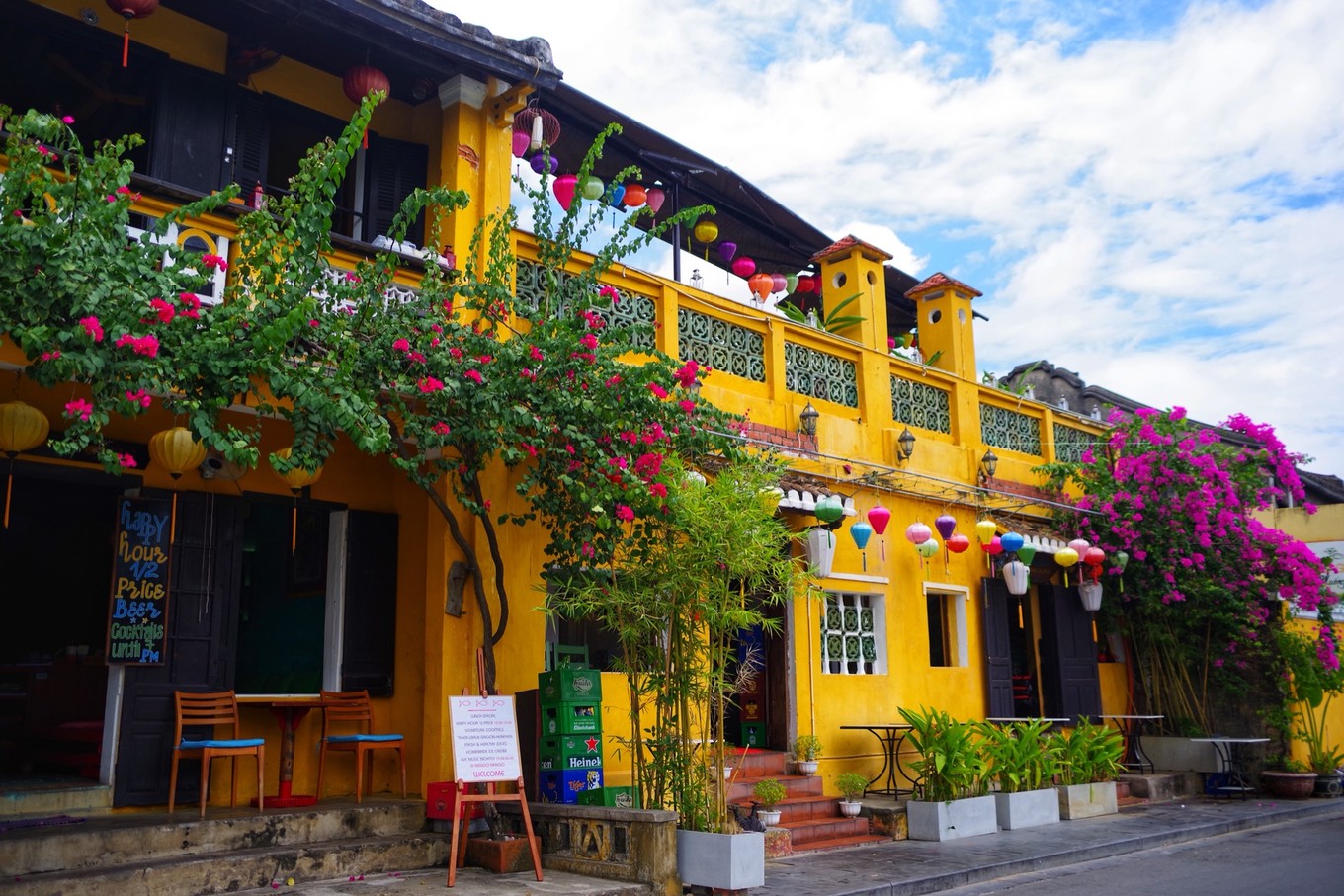 Maybe Hoi An could not return to its most flourishing times as the import trading port, but the current slow-paced life exactly fulfill the desires which most tourists seek when traveling – peace, serene and comfort.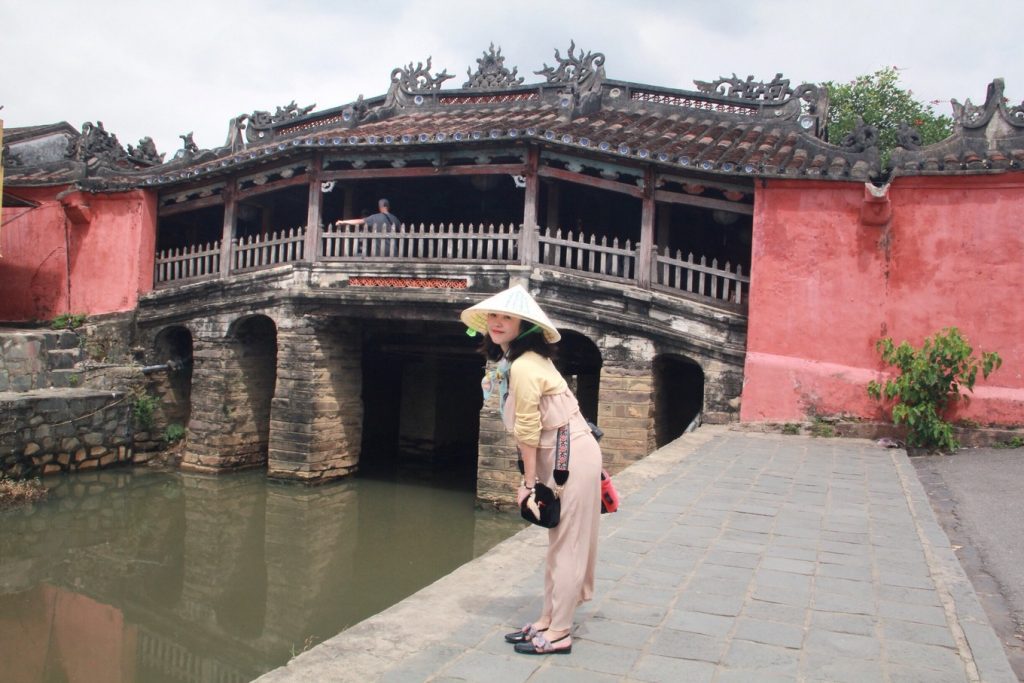 Lively Night
If Hoi An's daytime is a mild Vietnamese lady dressed in traditional Ao Dai, then its night is like the charming sun casting lights lively.
The nightfall arrives in Vietnam quite early at around 5 pm. When the sun sets, the illumination around the town lit up as if they all have some tacit understanding, which makes the entire town shines colorfully.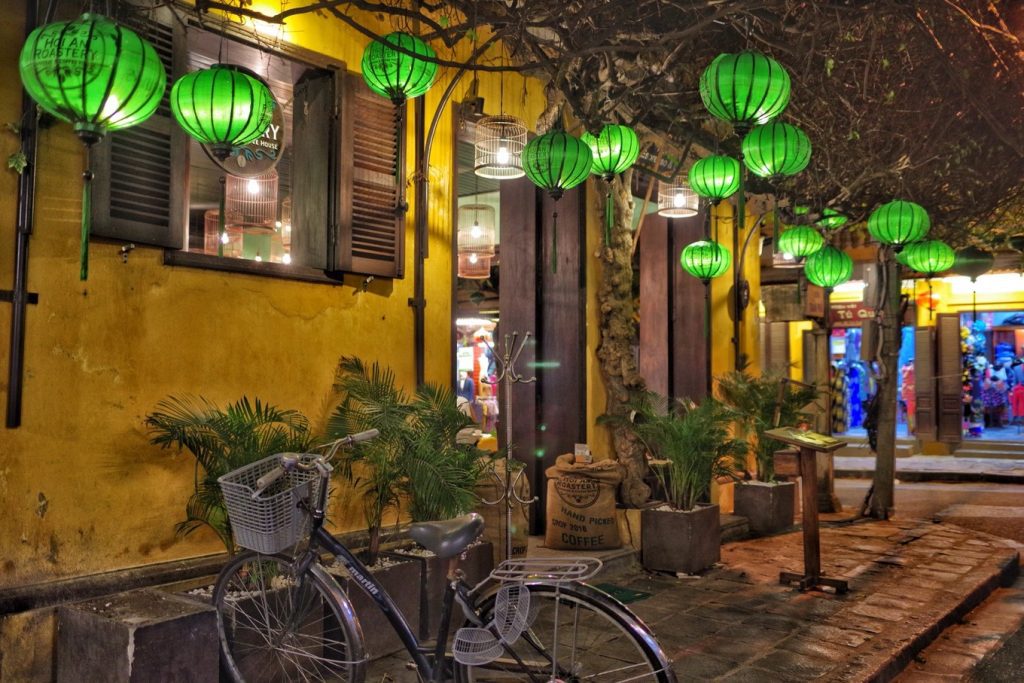 Walking along the riverside, I easily forget about time because it was just too relaxing. The lamp on the boat, shops, and roads reflect clearly on the river, making the night even brighter. Many locals will ask you to rent their boat and enjoy the river view with a reasonable price. People and vehicles bustles and I feel like I time traveled to the once prosperous trading port.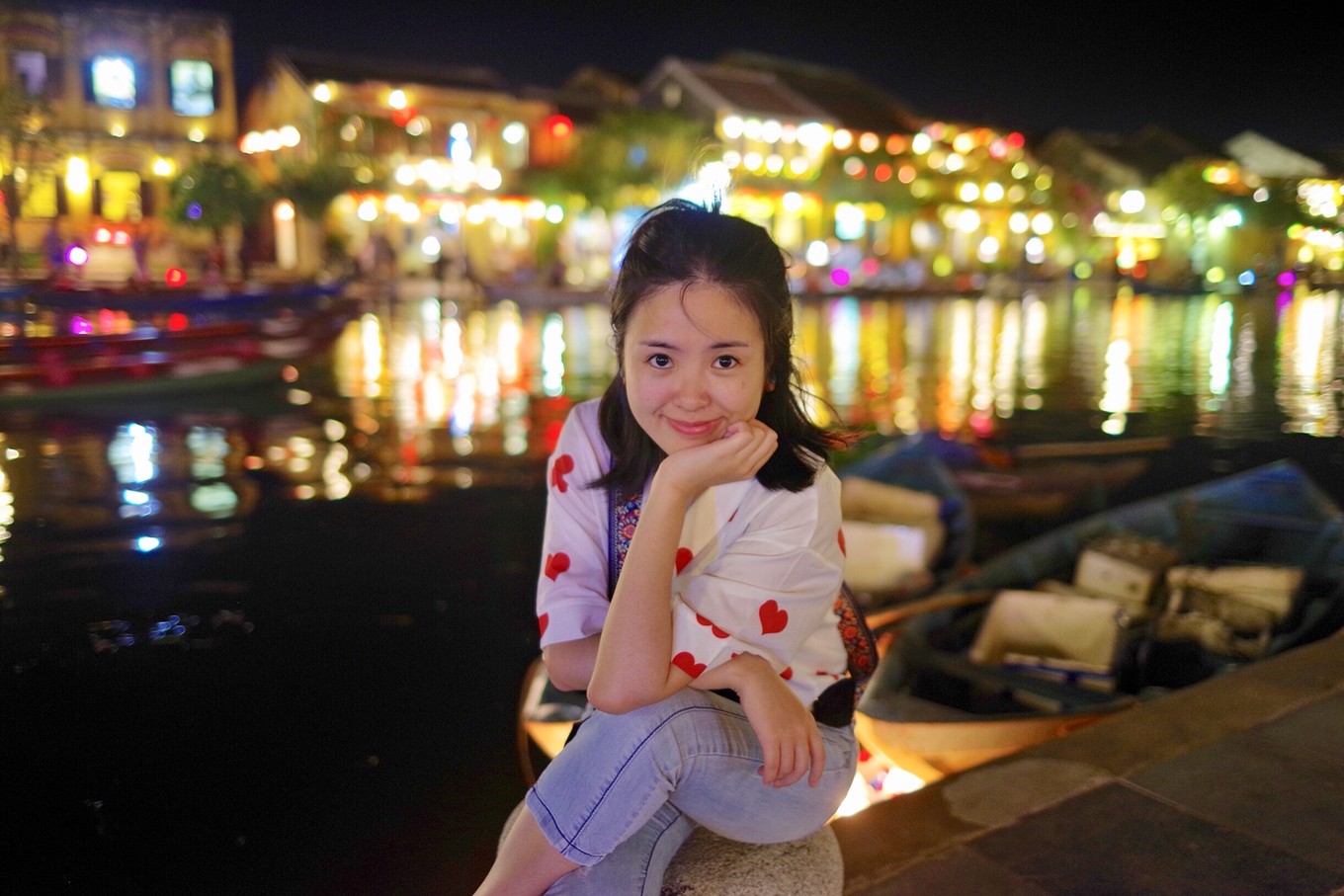 We went to one of the riverside restaurants to have our dinner. There are many restaurants by the riverside providing very good Vietnamese food. The price is reasonable too with an average of 20 USD per person. For me, I do enjoy the night dining atmosphere alot.
Alternatively, there are local food centres and street food stalls you can try. Although some of the vendors do not speak English, they will still patiently try to understand what you want.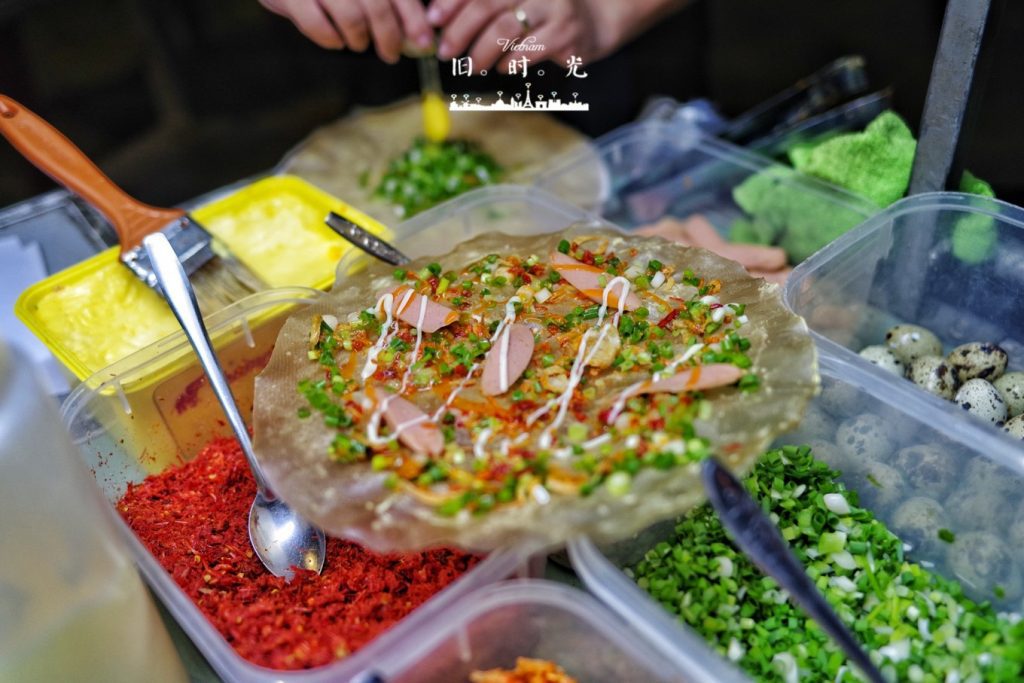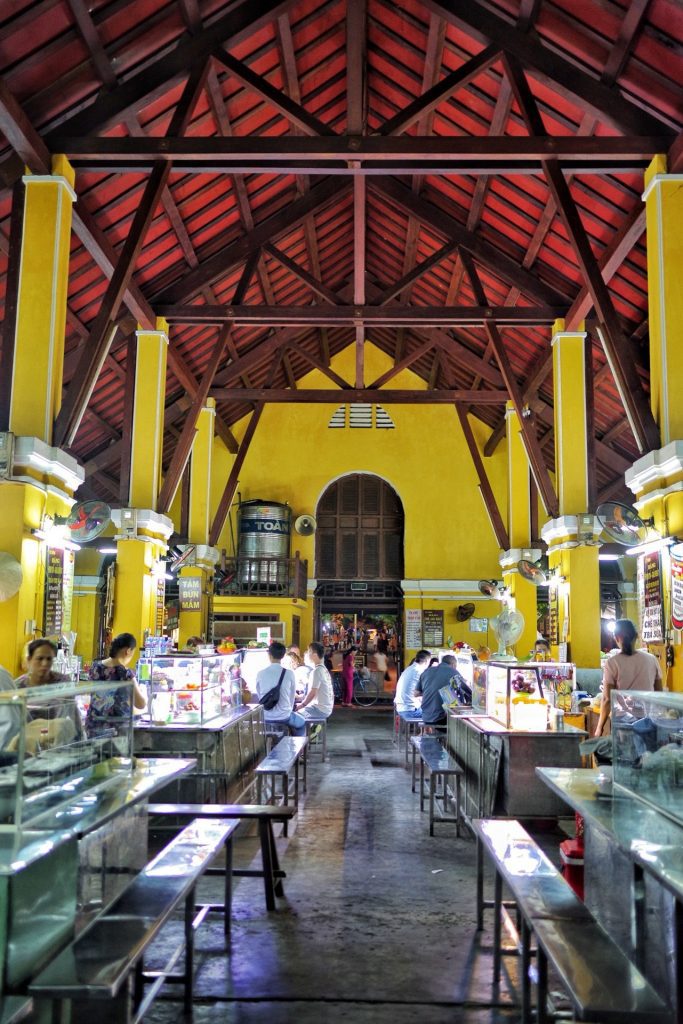 Above all, the best part of Hoi An's beautiful night is its amazing hand-made lanterns. Hardworking and intelligent local Vietnamese people made all those lanterns using bamboo sticks, paper, silk, clothes and draw various patterns on them. Some of stall vendors are open for people taking photos of their lanterns while some of them are not happy with that. Isn't it a good choice to buy one lantern back for your home decoration? The one I am holding below cost about 5 USD. Quite cheap right? Considering it is totally handmade.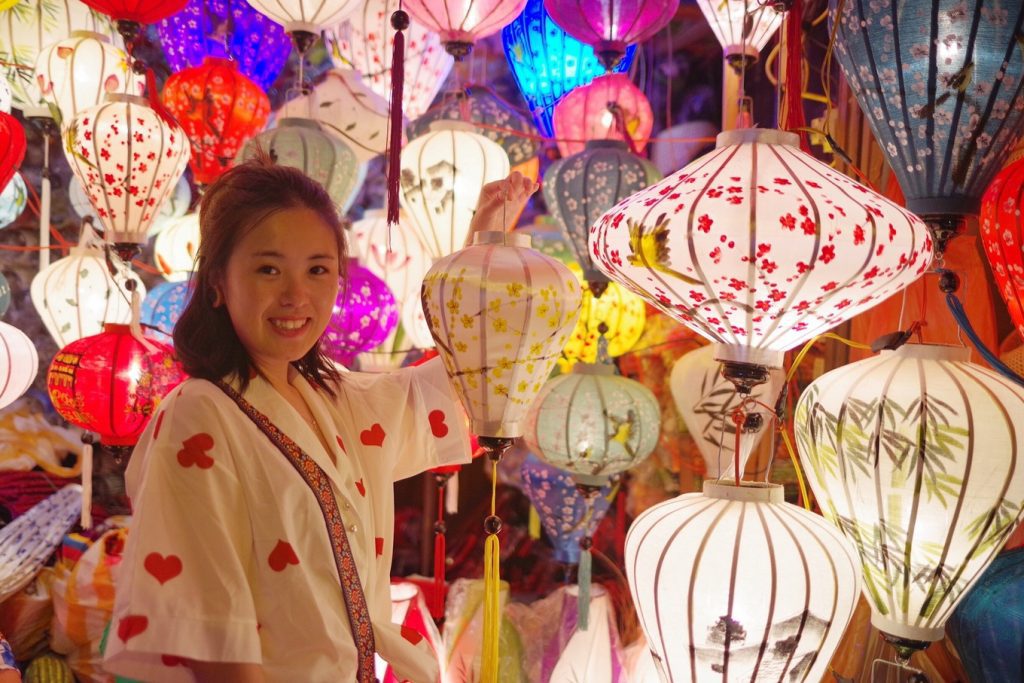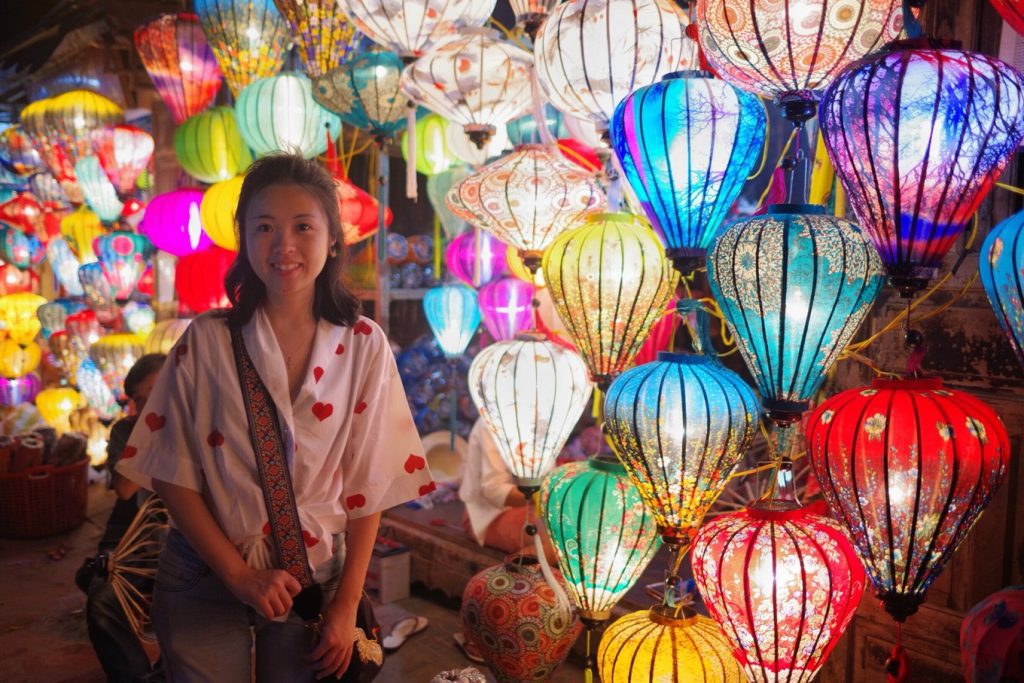 We do recommend you to stay one night in Hoi An and enjoy the marvel of the local handmade lanterns. Do remember many activities and shops will close around 9 pm to 930 pm. So don't come here too late. Accommodations inside and outside old town are more than enough with price ranging from several dollars to as much as you can imagine.