We just came back from our second Bangkok trip together! Different from our first trip where we stayed in a cheap hotel near Khao San Road, we decided to try several boutique hotels with a unique theme this time around. Overall, we think Hansa Bangkok House is the best value for money!
Without much traffic jam, it takes us approximately 30 mins to reach Hansa Bangkok House from Baiyoke Sky hotel via taxi. It is a 4-storey whitish-gray color building located just along the road. We booked a king room with balcony from Agoda.com. The friendly staff recognized us immediately when we entered the house. After a short brief about the hotel, he helped us carry luggage all the way to the 4th floor where our room is. Tired as we are, this warm welcome from feels like a having cooling Thai iced tea in a hot summer.
The room is not as big as the one in Baiyoke Sky, but it is rather comfortable and cozy. With a simplistic design, it has allthe necessary furniture and supplements including toiletries.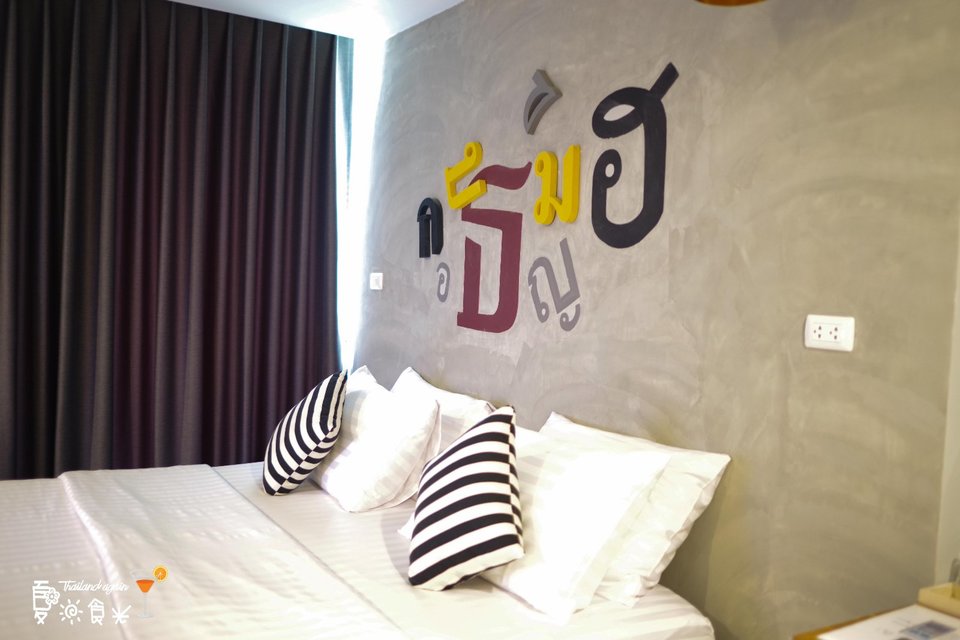 The house feels extremely cozy with dedicated decorations everywhere. Walking around, I feel myself being in an old-school cafe that brings me back to the old days.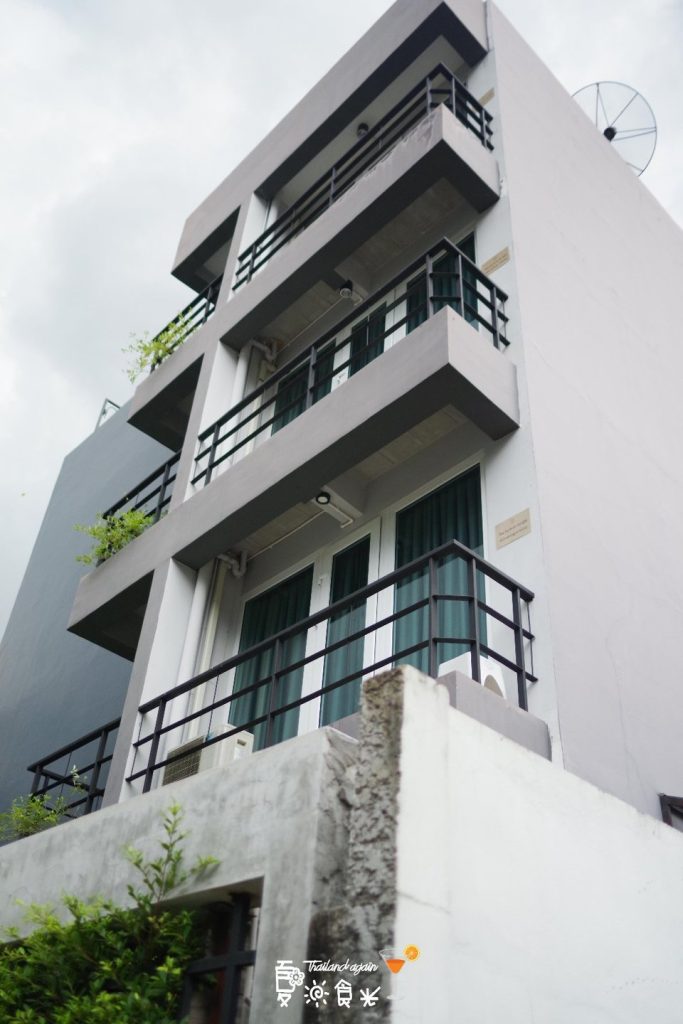 There is a big fluffy teddy bear sitting on a sofa in a living room, welcoming visitors with a hug.
Outside the house, there is a small yard with many plants and flowers. Sometimes, I will even forget that I am in busy and hustle city. This feels like I am living in a quiet and peaceful countryside.
Breakfast
What impressed me most is their breakfast. Most of their rooms come with breakfast included. Breakfast starts at 8 AM in a cafeteria which lightens up by the sunshine due to the glass doors on the four sides.
There is an array of colorful tropical fruits and desserts on the long table and I can feel the freshness scattered in the air.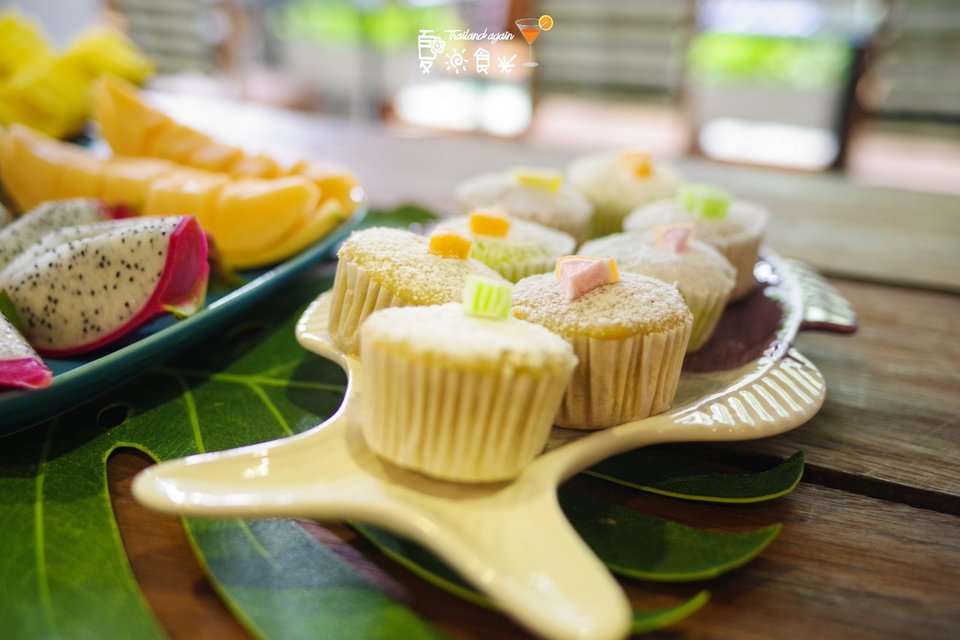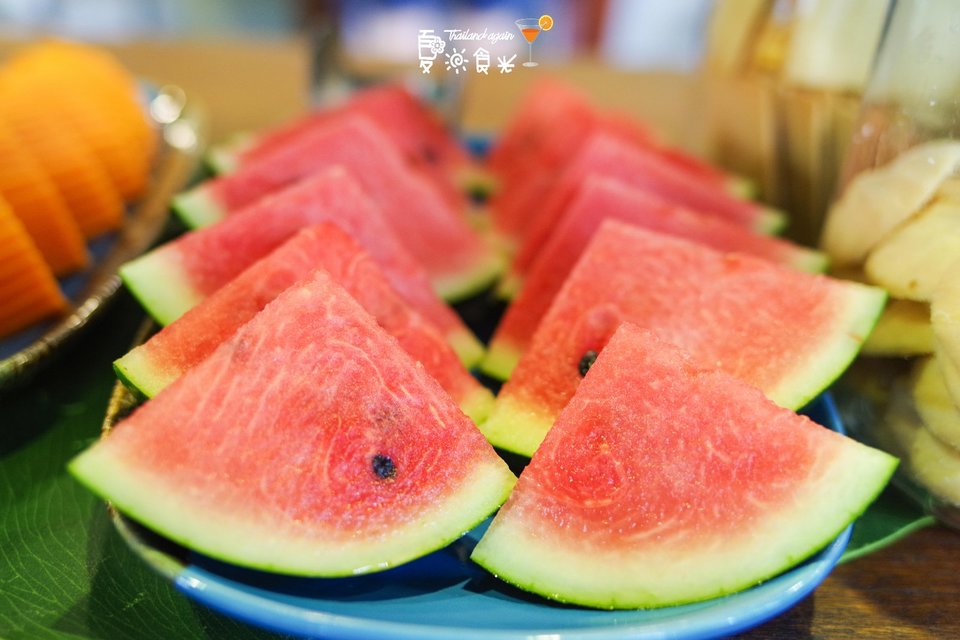 Except for the Thai fried rice and bread with butter, they will make ham eggs and waffles on the spot according to your preferences.
It brightens up my day with hearty, fulfilling and delicious breakfast.
Neighbourhood
Located in the old city, visitors can find Bangkok's most spectacular historical attractions. They also have Thai massage service and bike tour to visit the hidden place of Bangkok. It's around 10 mins to Khao San Road and 15 mins to Southern Bus Terminal via Taxi.
There is a very good Thai restaurant called Take A View beside Hansa Bangkok House.
Getting to Hansa Bangkok House
Address:1750 Arun Amarin Rd. 36 Bangyikun Bangplad Bangkok 10700
Check-in: 14:00 – 22:30 hours
Check-out: 06:00 – 12:00 hours
Total rooms: 12 cozy rooms furnished with LCD TV and free wifi.
The house also provides Thai massage service and bike tour around the city. More amazingly, you can get unlimited mineral water bottles from their fridge located on every storey.
Cleanliness -

9/10

Location -

8/10

Facilities -

8/10

Room comfort and quality -

8/10

Value for money -

9/10

Breakfast -

9.5/10

Service -

8/10
Summary
The bed and breakfast are definitely a good value for money choice! In addition to the cozy atmosphere, the staff and the owner are all very nice people. Don't hesitate and book now from the link above.