Vietnam is one of my favourite countries in South East Asia. I love the fusion of eastern and western culture as reflected in their exotic buildings, the light and healthy Vietnamese food made up of vegetables and seafood, and the hardworking & beautiful Vietnamese girls dressed in their traditional dress – Ao Dai. Among all cities I have been to in Vietnam, I think none can compare with the beautiful small fishing village Mui Ne that is inherent with its long sweeping bay and incredible sunset view in sand dunes.
How to get there
You can either take the 4-hour train from Ho Chi Minh City or take the 7-hour Open Tour bus. There are many tour bus operators available. One of the most popular ones is Sinh cafe (Sinh cafe). You may book in advance, but there are also many agencies in Ho Chi Minh which you can purchase on the spot from. We bought the ticket on the spot from a bus company called Tam Hanh Travel. The price is around 6 USD for single trip. The experience was not bad and it provided quite a comfortable sleeping seat with aircon and WIFI. During the journey, there was intermittent rest allowing passengers to get off to relax.
Accommodation
With the booming of tourism, there is an increase in the number of resorts built. Some of them are luxurious resorts with great private beach. In general, the price is very affordable with and a night cost around $100USD on average. Here are some good accommodations that I recommend:
1. Sea Links Beach Resort (this is the place we stayed)
2. The Cliff Resorts and Cliff Residences
3. Lotus Village Resort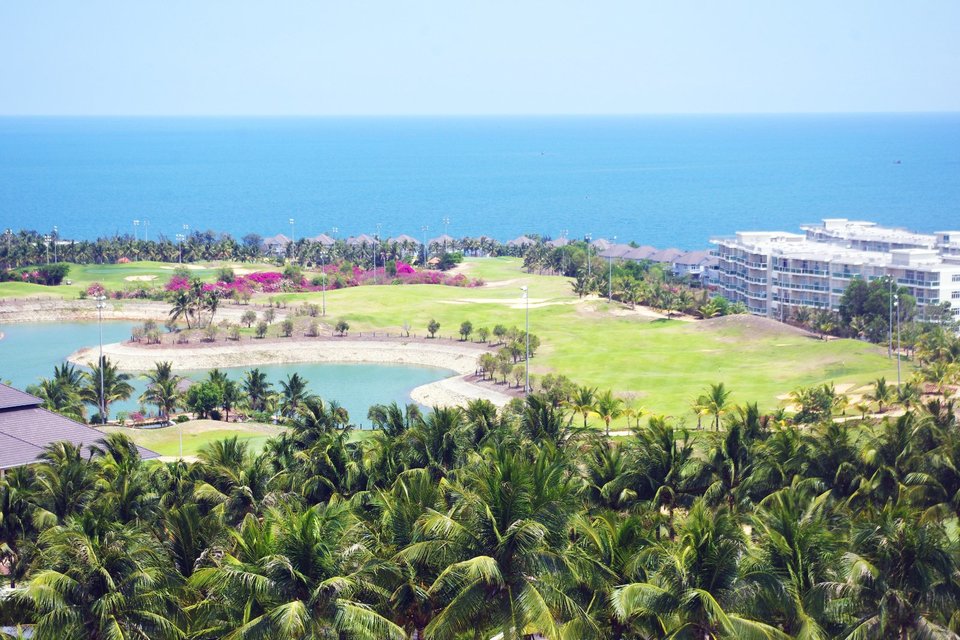 Must visits
1. Cham Tower at Mũi Né
A condense reflection of Cambodia
2. Mui Ne Harbor and fishing boats
Candy-colored fishing vessels bob gently in the waters where the ray of dawn light up the way back home of the hardworking fisherman.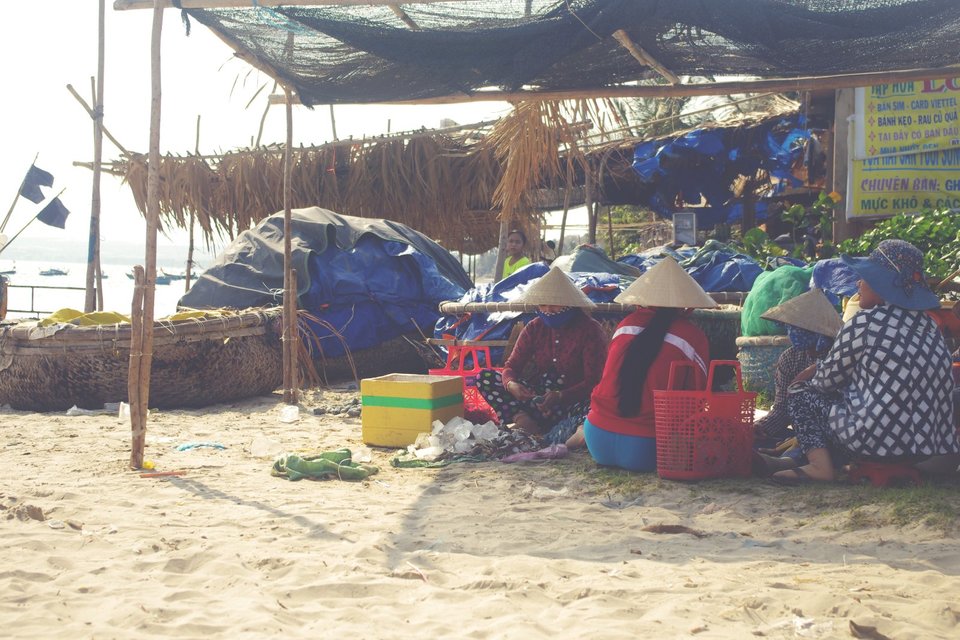 3. Mũi Né Fairy Stream
A clear stream flowing through the lush bushes, like an isolated secret garden. There are some local asking for very cheap tickets for entry. If you really do not want to pay, you can try to find another entrance to get in. It is not regulated formally.
4. White dunes
Vast sands just like a desert.
5. Red dune
Half sands half sea.
What to do
1. Rent a motorcycle
Rent a motorcycle with only 5 USD per day and go anywhere you want to explore this adorable fishing village.
2. Seafood
Try out the yummy seafood freshly off from the fishing boat with the most affordable price!
3. Hire a Jeep
There are many local tour agencies organising one day and half day jeep tour. The morning tour will lead you to see the beautiful sunrise and the afternoon tour will allow you to enjoy the amazing sunset. You can either join a private tour or join a group tour with other visitors. The former is slightly more expensive and the size of the latter is around 8-10. For us, after negotiation we have made it 4 USD per person in a half day afternoon tour. We recommend this as the best way to explore Mui Ne as: 1. although Mui ne is not big, walking is impossible to visit all places. 2. motorcycle is only good for those who can ride well (although the locals do not ask you for license, for your own safety we don't recommend taking any risk). 3. some roads lead to white sand dune is very bumping, jeep is good enough to get through.
NOTE:talk about places you want to visit, the tour is customisable.
4. Play water sports
With the 12-kilometre long sweeping bay, Mui Ne is a paradise for water sports particularly, it is famous for epic kitesurfing.
5. Enjoy sunrise and sunset
As said, we do recommend you to visit and frolic along the sand dunes. One of the recommendation reason is the sunset and sunrise in the sands is breathtaking. Imagine the vast golden sands shine with tint pink glow when the sun begins to set, where the wave in the boundless sea on the near side is rolling gently. Everyone sits on the peak, savouring the serene moment after one day's craziness and challenge.
Tips
1. Don't book your one day tour from the hotel, but go to the main streets to negotiate with the local agencies directly. This is much cheaper.
2. Protect yourself from sun burn.
3. Don't take risk riding a motorcycle if you are not confident.
4. Remember everything is negotiable including open bus tickets provided you are buying it on spot!
5. The data plan bought is valid for the entire country including Mui Ne.
6. There are many Russian tourists and English is also widely used (although not that fluent)
7. USD is also accepted as currency in Vietnam