Formosa Delights is a Taiwanese restaurant that is well known for their handmade noodles and Chinese themed dishes. Located along Clementi Road, this restaurant is within walking distance from the National University of Singapore (NUS). As NUS is in the vicinity, it's a popular chill-out place among NUS students.
Having visited Formosa Delights twice, I would say this place serves good quality dishes at pretty affordable prices. The restaurant is air conditioned and beautifully designed with the ancient Chinese style interior design. In fact, it looks more than a pub than a restaurant to me. When ordering at Formosa Delights, beware that they are very generous with their servings! You can always ask the staff how big the serving will be if you are in doubt. Well, my motto is never ever waste food so that explains my weight gain over the past 4 years.
Here are some of the dishes that we ordered:
Formosa Finest Handmade Noodles (Seafood)
The dish comes in a thick broth with prawns, "Gui Fei" abalone, minced pork, mushroom, and Chinese lettuce. The texture of the handmade noodles is chewy and smooth and it's not disappointing at all. Well, I am shocked by the size of the bowl when it was served. This handmade seafood noodles can easily serve 2 people.
Xin Jiang Da Pan Chicken Noodle
In our first visit, we ordered a big Xin Jiang Da Pan Chicken hot plate which can serve around 3 to 4 people. It tastes pretty nice and a bit spicy. This time round, Nicole ordered a Da Pan Chicken Noodle with knife shaven noodle instead. Basically, this is a smaller version which is accompanied with noodles. The rich chicken broth is tasty and the dish comes with chicken, potatoes, and some spices.
Deep Fried Dumplings
This is not the kind of fried dumplings that you may have tasted. The fried dumpling is hand-made and it comes with juicy and tender meat filling which I kind of like. You can also choose to dip the dumplings in ginger strips and vinegar. In the end, we can't finish this and had to "take away" this.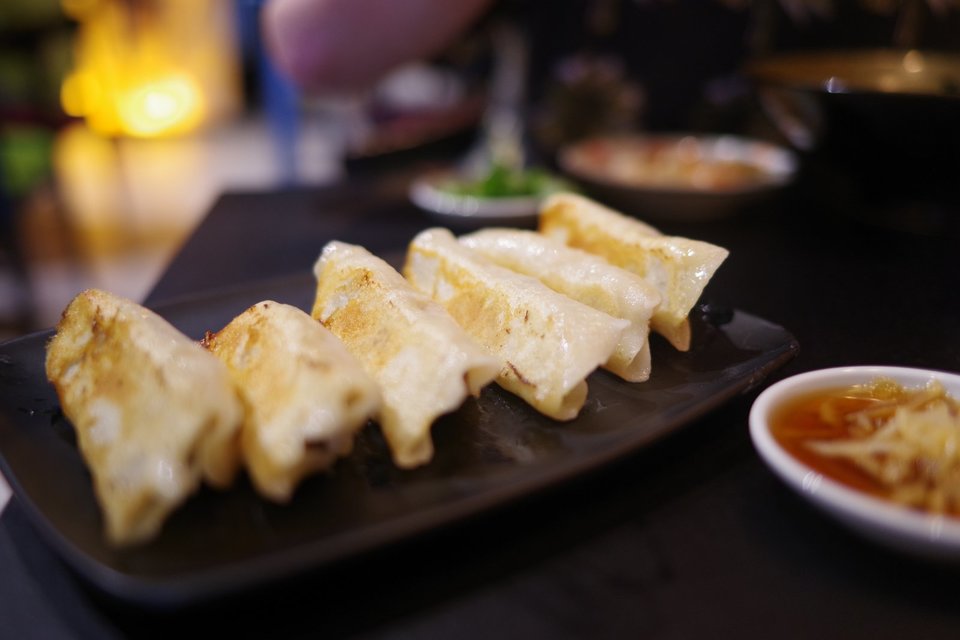 Mango Smoothie
Just like any other mango smoothie which you can find somewhere else.
Getting to Formosa Delights
Address: 20 Clementi Rd, Singapore 129749
Tel: 6778 7398
Opening hours: 11AM to 1AM
Quality of Food -

7.5/10

Customer Service -

7/10

Value for Money -

8/10

Atmosphere -

7/10
Summary
Formosa Delights serves good food at affordable prices. Also, they are very generous with their servings. Having visited this restaurant twice, I will definitely patronise it again if I am around the area.