As mentioned in our previous post, we recommend a 2-days visit in Yading Nature Reserve. You need to buy your tickets at the bottom of the mountain and then board the tourist bus up to the park's entrance. The journey is around 1 hour along a disaster-like & dangerous zig zag road where you can see a lot of amazing views.
Located in the Tibet plateau, the average altitude of Yading Nature Reserve is around 4,200 meters. People visiting here have to be 'forced' to go hiking in order to explore the land as the entire place is still in a very primitive condition. Being someone who don't hike regularly, hiking at a high altitude is extremely difficult for me. To make it worse, it is said hiking at high altitude will consume 4 times of the energy as at the sea level. Despite that, we decided to take the longest route which leads us to the famous mountain lake called ('E Rong Cuo' meaning milk lake literarily) which has an altitude of 4500-4600 meters!
We began our journey from Luo Rong Pasture where you can see the sacred mountain Yang Mai Yong embracing the entire farm land.
At the start, everything seems fine except that I felt a bit of headache. Walking on the wooden rail pathway, one can also enjoy the intoxicating natural sceneries. After almost one and half hour of walking, we finally reached an end. What appeared in front of our eyes were a rugged steep rocky road all the way to the peak. What makes it worse is that there was freezing water flowing down from the snow mountain. At this moment, many people already gave up and return, but we decided to move on. To be honest, I felt my head was already like not functioning properly! It ached so badly that I felt there were as if something jumping inside my brain. Can you believe it? Besides the rocky road is the steep cliff without any protection rail at all!
There were times when we wanted to give up, but when we heard the encouragement from people getting down we suddenly felt recharged. Every time we walked up some distance, we would take a short break but we never give up. We were determined.
While the scenery is amazing, you can also see the road condition is even 'amazing'!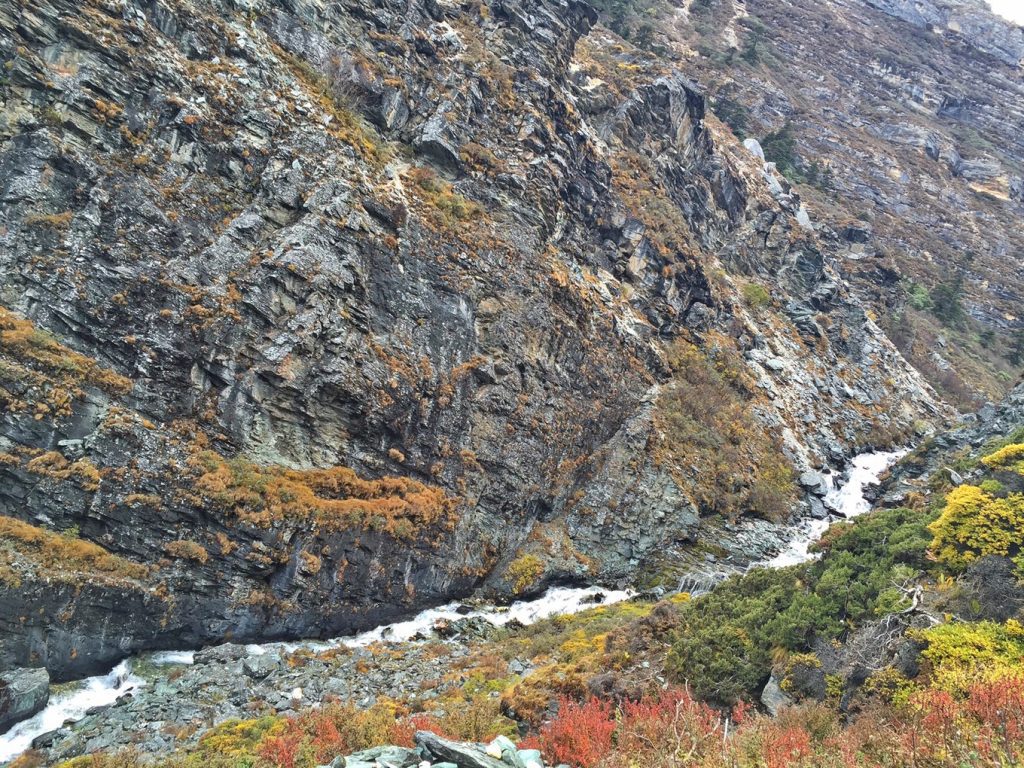 Finally, after 3.5 hours trekking, we saw the amazing Milk Lake. The lake was in tiffany blue with a white circle outlining it. In the season when the land is a mix of yellow and white, this pure blue makes the land more elegant and lively. It was worth the hike.
Tips & Hacks in Daocheng Yading
The operating time of tourist bus from visitor centre to attraction: 7:20 – 17:40.
The operating time of tourist bus from attraction to visitor centre: 9:00 – 19:30.
If you feel extremely uncomfortable, you should have a rest or return. Do not force yourself.People are said to have died from altitude sickness.
Be sure to wear anti-slip, anti-water shoes and bring your trekking devices.
It is cold and windy in the mountain, make sure you wear sufficient clothes to fight against cold.