Ever since the novel Lost Horizon by James Hilton was published in 1933, there has been huge interest to explore the legendary land, Shangri-La, as depicted in the book.
"Then the whole range, much nearer now, paled into fresh splendor; a full moon rose, touching each peak in succession like some celestial lamplighter, until the long horizon glittered against a blue-black sky." – Quoted from Lost Horizon
Most people may not know, there are actually two Shangri-La in China. One is in Yunnan and another is in Sichuan. Here I will be sharing on my journey to the Shangri-la in Daocheng Yading (Sichuan), which is said to be the most resembling place as described in the book. In Tibetan, Shangri-la means "the Sun and Moon in Mind". It is also called "Shambhala," a mythical kingdom in Tibetan Buddhism tradition.
How to get there?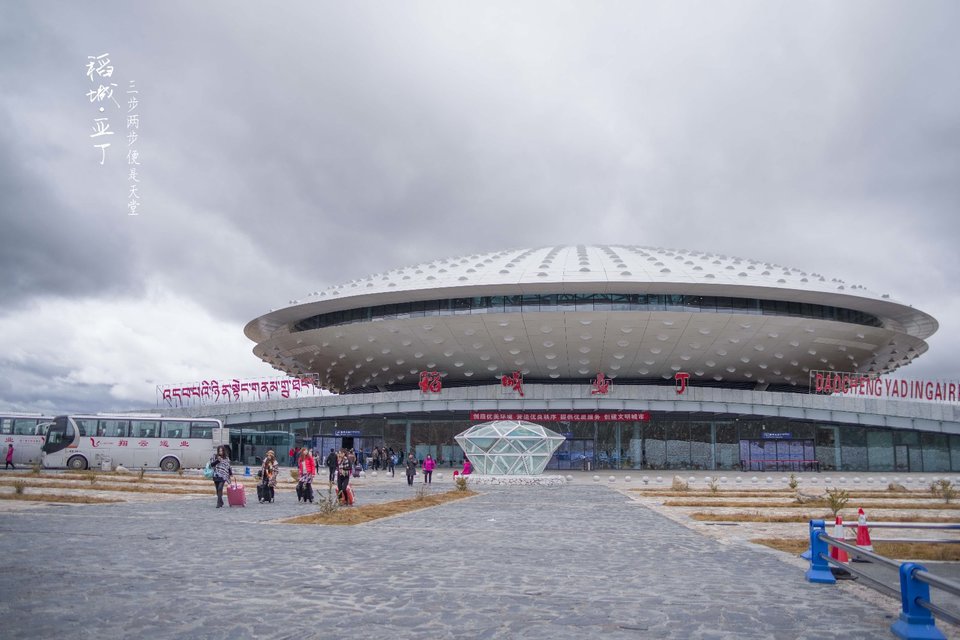 People in China always drive their way to Shangri-la in Daocheng Yading. If you are driving, note that the road condition is not always desirable. For tourists who do not want to take risk driving themselves, we recommend you two ways of getting there:
Fly directly to Daocheng international airport. It is only around 1 and half hour flight from Chongqing.
Arrive in Chengdu first, and then take the public coach or local tour.
Recommended itinerary
2 days in Daocheng county
2 days in Yading hiking park
What to visit in Daocheng County
Shangri-la town
The Shangri-la town in Daocheng is one of the most connected town that is ideal for visitors to look for accommodation. Apart from those Tibetan style hostels, there are also local restaurants, cafes and supermarkets available.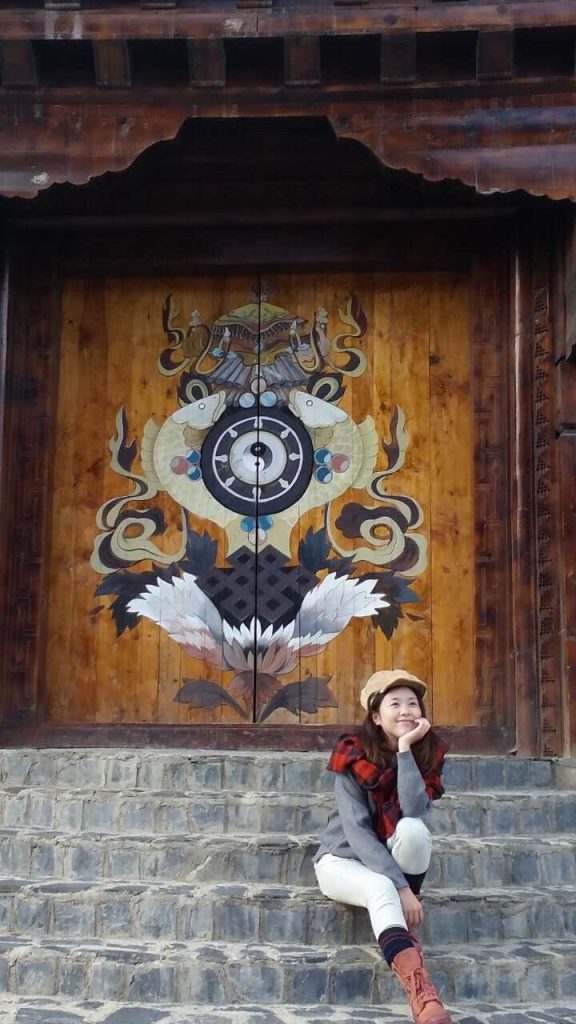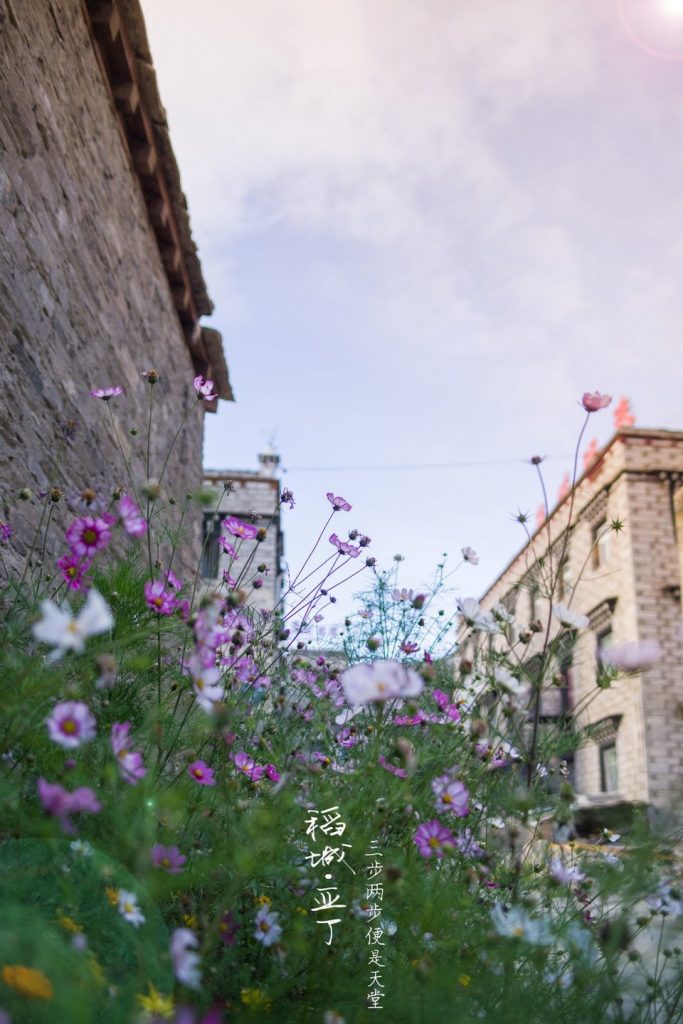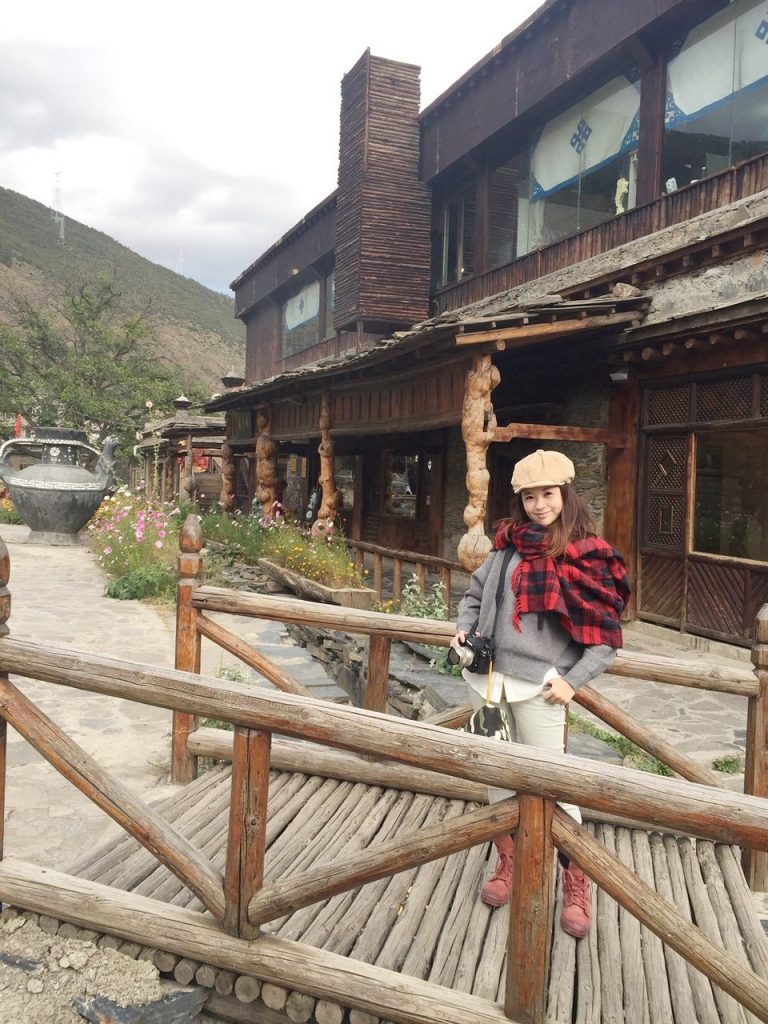 Daocheng White Tower
Tibetan are devout believers. You can see a lot of white towers of different sizes in this area but this Daocheng White Tower in the center of the town is undoubtedly the grandest and sacred one. You can also see Yaks around the Dao Cheng White Tower too.
Bangpu Temple
Bangpu temple is a very typical Tibetan Buddhism temple.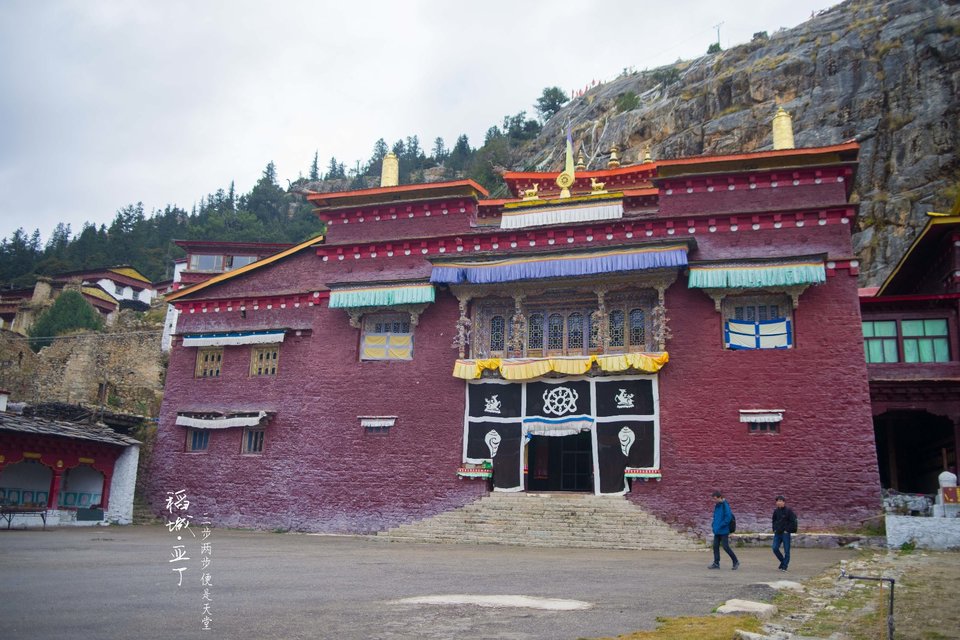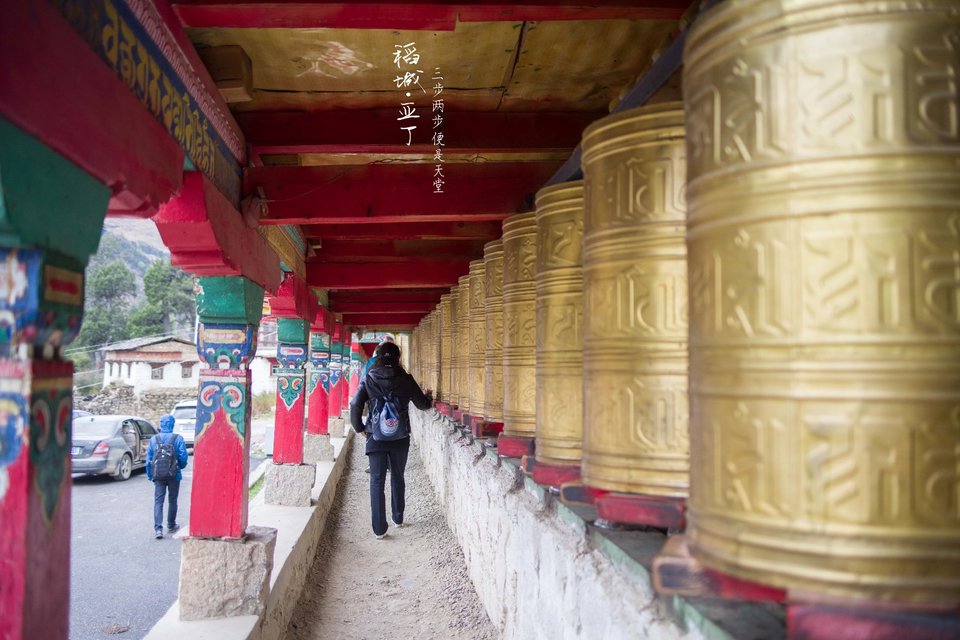 Populus Euphratica Forest
This forest is showing its best to tourists in Autumn when all leaves are turned yellow and blink to you under the strong sun rays. It was so grand that I cannot capture the vast of it using my camera.
Bowa Mountain
You do not need to visit specially plan your trip to Bowa mountain. When you transfer between destinations, this is the place you almost will pass by every time. As with the case of Populus Euphratica Forest, the best scenery in Bowa mountain is also in Autumn.
Red grassland
To be honest, this is the must visit place in the past. You can see an incredible land of red unknown plants in front of Populus Euphratica. The period for visiting is very limited as the red will only be present during 2 week time in mid October, besides when there are too many rains during the year, you may even not see any of them.