This post is continued from our previous published posts (day one in Daocheng and day two in Yading nature reserve)
In our third day, we continued our journey in Yading nature reserve to explore the clear Pearl lake and vast Chonggu grasslands.
Compared to the hiking route to the Milk lake, this route to Pearl lake is relatively easy and you can enjoy similarly amazing sceneries along the way too. Starting from our lodge, the Chonggu Monastery is only about a 10-minute walk.
Chonggu Monastery
Chong Gu Monastery is situated at the bottom of Xian Nai Ri mountain near to the Chonggu grasslands where the Gongga river flows through elegantly. This monastery is a historical heritage and sometimes it will be under maintenance. You can see holy Mani stones constructed by devout believers and prayer flags swaying in the wind outside the Monastery.
Pearl Lake
Continuing the journey, we reached Pearl lake after about one hour. The trail is well-constructed with metal fence to protect visitors. During this one hour trekking, you can see clear crystal brook flowing through colourful bushes all the way down from the mountain. It's a very relaxing and soothing one hour journey although the altitude is very high (The altitude of Pearl lake is around 4100m)
Pearl lake means fairy in Tibetan. It is so clear that the sacred Mountain Xian Nai Ri can be clearly reflected in the lake like a huge mirror. You will definitely be astonished by the symmetric scene.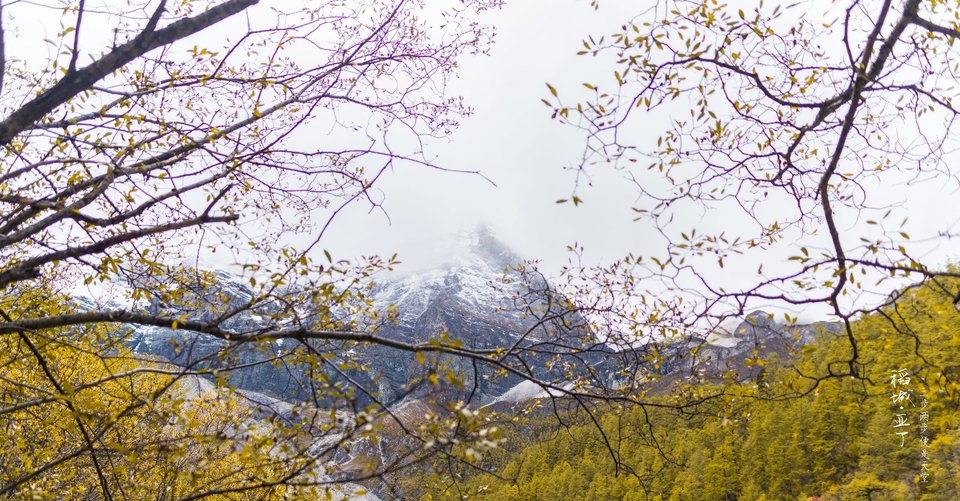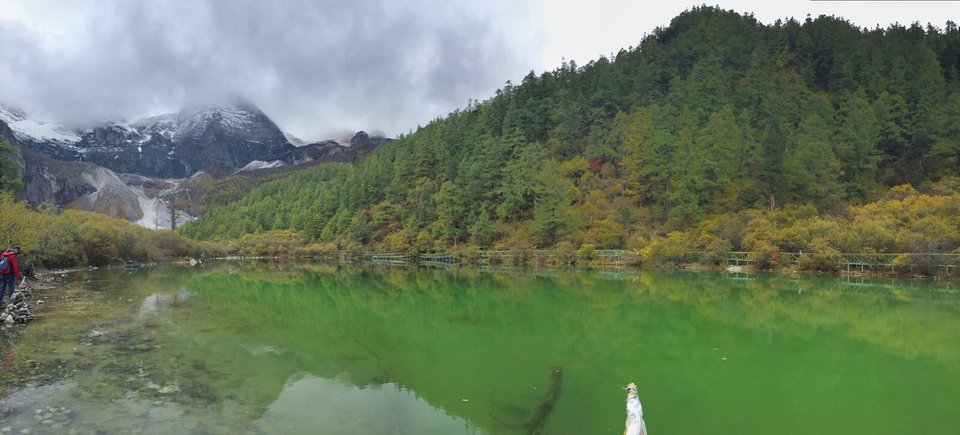 Chonggu Grassland
Returning from the top, we are back to our starting point – Chonggu Grassland. The grassland is well-protected and visitors can only trek on the wooden trail. The Gongga river flows through the lushes and grassland with Chonggu Monastery, making the entire place sacredly calm and peaceful.