Located just beside the popular Punggol Nasi Lemak along Upper Serangoon Road, Ding Tele (鼎特乐) is a fairly new Shanghainese restaurant that specialized in its signature Shanghai Sheng Jian Bao.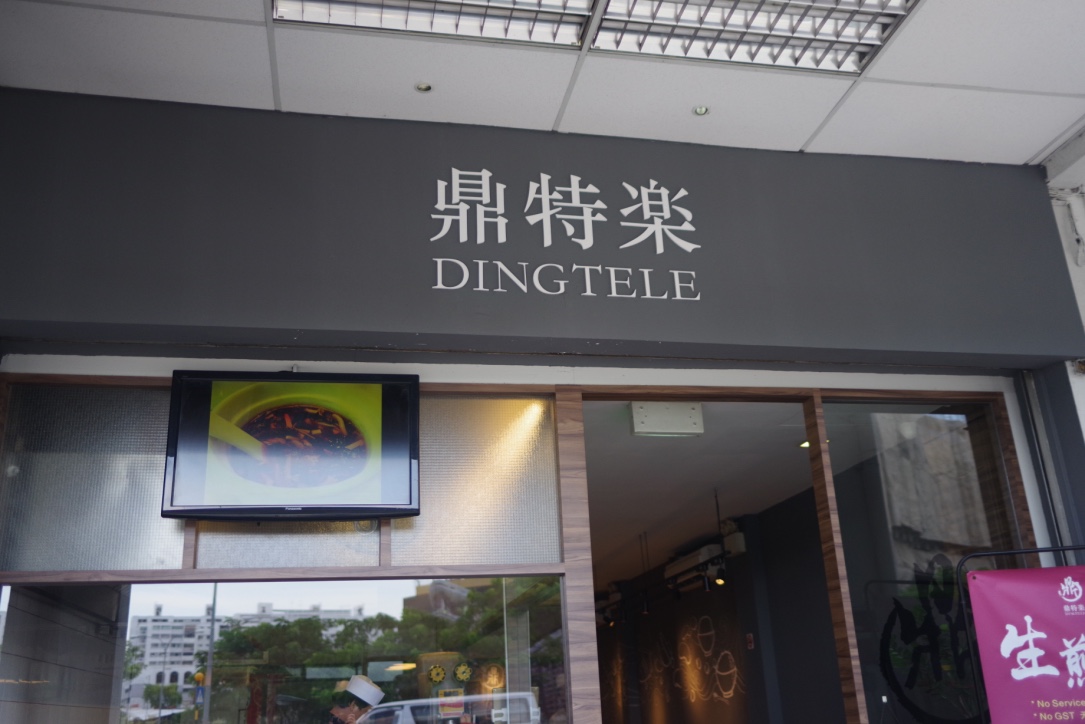 I tried my first Sheng Jian Bao (生煎包) this year when I visit Nicole's hometown in Chongqing, and I have to say that I am mesmerized by its concept and taste. Basically, it tastes almost like fried Shanghai Xiao Long Bao. Excited to try this out, we reserved our stomach and make a trip down Ding Tele this weekend to have some Sheng Jian Bao for lunch. We reached Ding Te Le around 1 pm and the restaurant is not that crowded. We didn't make any reservation and manage to walk-in without a queue. The staff kindly guided us to our table and provided us the menu for ordering. Ding Tele menu is quite extensive ranging from dim sum to noodles/rice. Once you decided on the dish, you can fill up the order form and pass it to the staff for confirmation.
Ding Tele's interior looks nicely renovated too, with various chalk drawings on the walls. Filled with white tables and black stools, and orange lightings, the interior looks neat, clean and chicky.
The kitchen adopts an open concept where customers can see the chef preparing the dishes via a transparent glass window.
Just beside our table, there is a wall with photos portraying the 50s/ 60s of Shanghai.
Without much waiting, our food arrived and we are extremely excited to try out and see how it fares.
Shanghai Sheng Jian Bao (生煎包)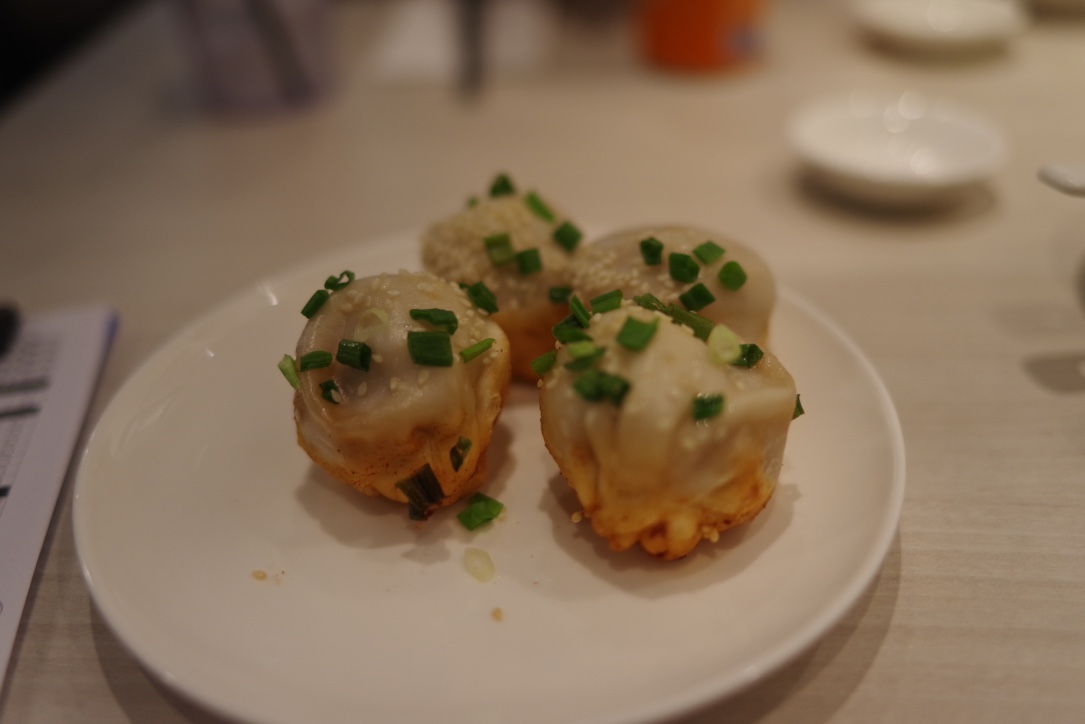 The Sheng Jian Bao comes in a plate of four. Each Sheng Jian Bao is deep fried until yellowish golden color and is about the size of an average tomato. The skin of the bao is sprinkled with sesame seeds and sliced green onions. Beware when taking your bite on this Sheng Jian Bao as there is hot juicy soup inside. The pork filling is generous, tasty, and blended in perfectly with the fried bao skin.
This is one delicious and addicting Sheng Jian Bao and to be frank it's even tastier than the one I ate in Chongqing earlier this year. I feel satisfied and had no regrets making the trip down to Kovan just for this Sheng Jian Bao.
Shanghai Xiao Long Bao (小笼包)
Ding Te Le serves quite decent Xiao Long Bao. I feel it's still lacking when compared to specialized Xiao Long Bao restaurant like Ding Tai Feng, JuHao Xiao Long Bao & Le Tian. The pork and soup filling is nice but the skin is a bit tough.
Oriental Wanton with Black Vinegar and Chili Oil
I ordered this as I read some good reviews of their wanton online but unfortunately, it fell short of my expectation. The pork filling is little and the peanuts didn't really taste good with the chili oil.
Shanghai Spicy & Sour Soup
This is a very normal and average spicy & sour soup. Having said that, it's a quite a good combination to go along with the Sheng Jian Bao though. With a little more chili, this soup will taste better in my opinion.
Cantonese Shrimp Dumpings (Siew Mai)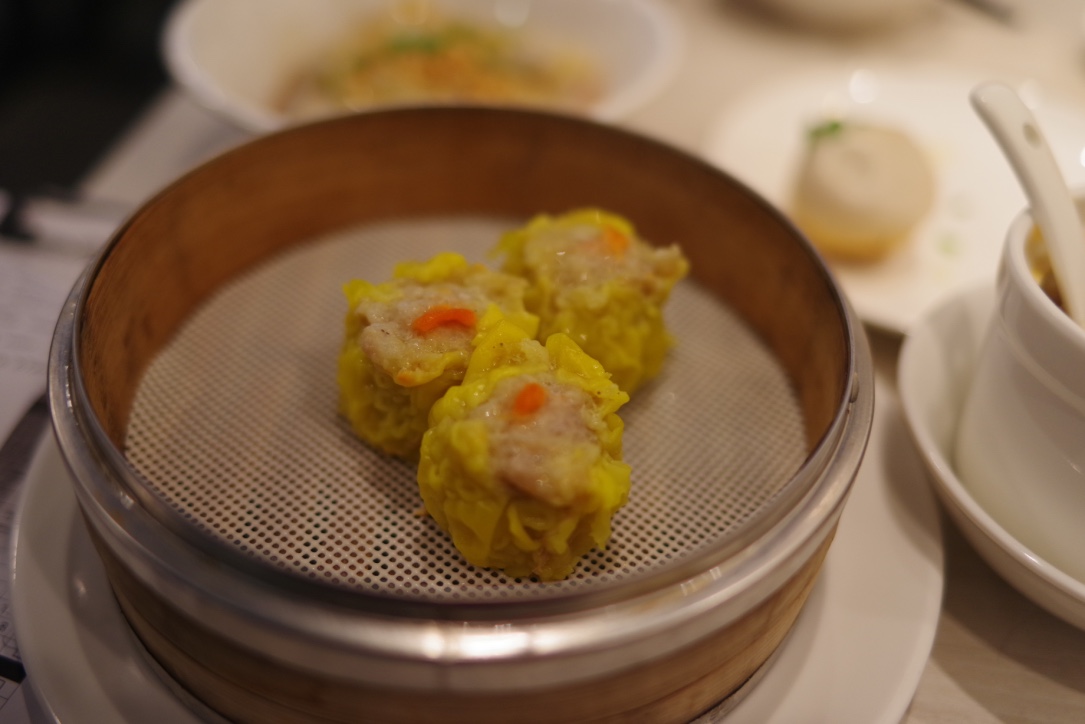 This is the dish that I am utterly disappointed in. I strongly advise you not to order their Siew Mai as it tastes exactly just like the one from factories (coffee shops).
Getting to Ding Te Le
Address: 949 Upper Serangoon Road, Singapore 534713
Opening Hours: Monday – Sunday, 11.30 am – 2.30 pm, 5.30 pm – 10.30 pm
Quality of Food -

5.9/10

Customer Service -

6.5/10

Value for Money -

7/10

Atmosphere -

6.5/10
Summary
Except for their Sheng Jian Bao (生煎包), the other dishes from Ding Te Le are not worth ordering in my opinion. Price wise, it is quite affordable with each person averaging around S$15 for our orders.
For me, I would strongly recommend you to try their Sheng Jian Bao when you visit Ding Te Le. If I were to visit Ding Te Le again, it will only be for their Sheng Jian Bao.