When people usually talk about visiting Dali, they usually mean going to Dali Gucheng 大理古城 which is the old town (ancient city) renowned for its beautiful architecture and magnificent scenery in Yunnan Province.
Dali Old Town is nestled at the foot of the Cang Shan mountains west of Lake Erhai.
This is my second time stepping foot into this ancient Dali old town. My first time was when I am on a Yunnan tour package from Chan brothers and this time round it's free and easy. Though many years had passed, Dali old town still left a deep memory in me with their busy streets, souvenir shops, cafes & pubs, locals and the high city walls surrounding the whole old town. We stayed in a Japanese themed boutique hotel which is just a few minutes walk away from Dali old town.
This is a quiet and peaceful street outside Dali old town.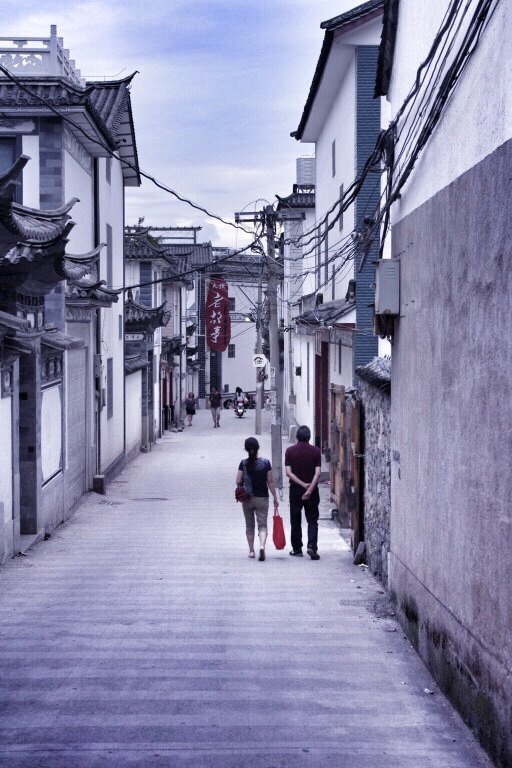 Dali Kingdom is founded by Duan Siping (段思平) in 937.
As always, Dali old town is bustling with tourists and activities. It is also well known as a backpacker haven in Yunnan too. The place has been quite tourist commercialised as tourism accounts for a big part of Dali's economy.
A view of a street in Dali old town from the city walls.
The weather is great! The first thing to do in Dali old town is to explore the high walls of Dali old town. Can you imagine how these great city walls helps to protect Dali from external attacks thousands of years back.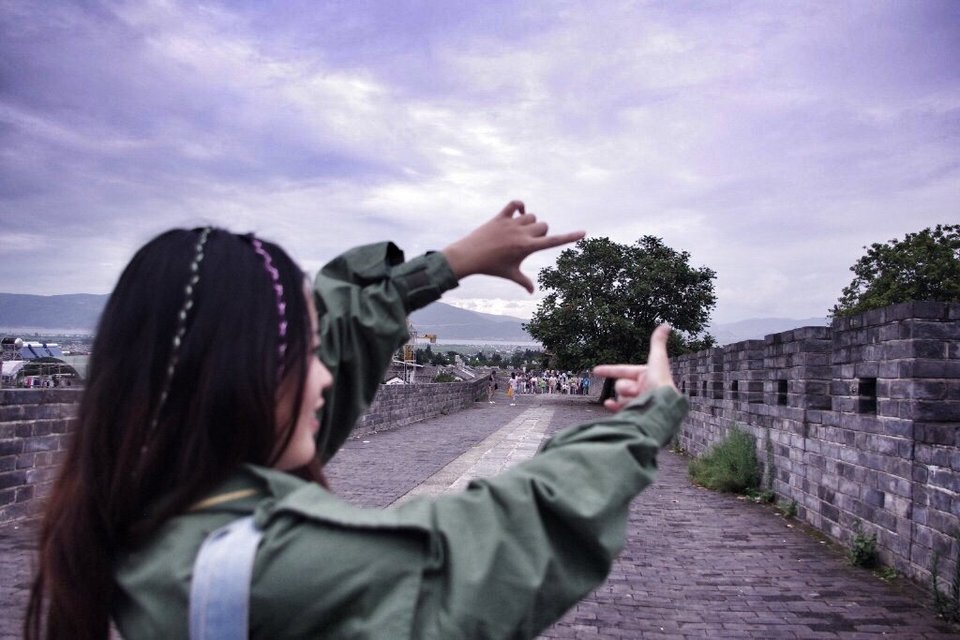 An outside view of the walls.
A mini waterfall with rocks in some garden in Dali old town.
Traditional red lanterns hanging. Worth a photo.
You will be able to find street arts all around the town.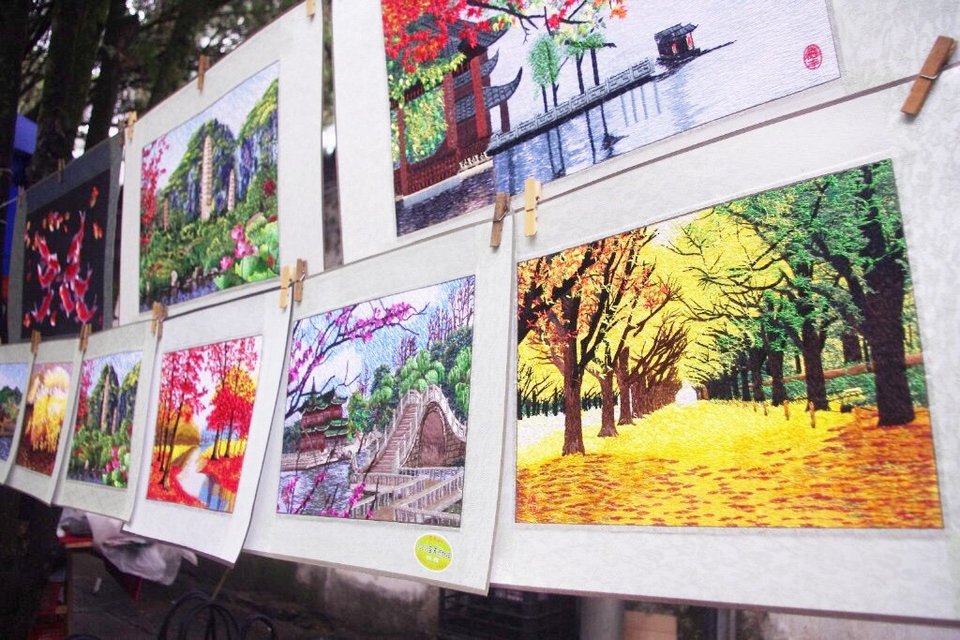 Look at how cute this alpaca is! Okay, this is the first time I saw a alpaca. It looks like a sheep + camel. How I wish we can bring it back to Singapore. LOL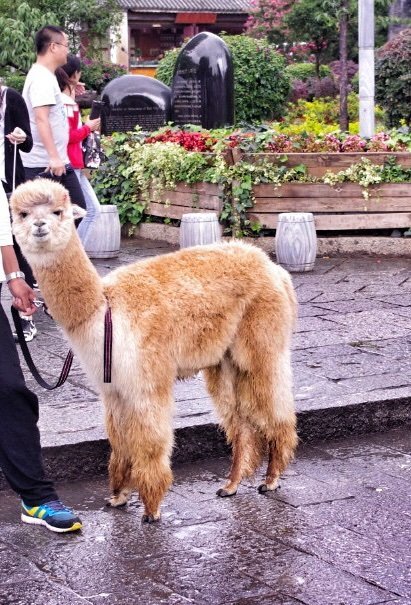 A big vase with roses and some other flowers in it.
Trees are filled with flower blossoms, making the street looks refreshing and colorful.
When you are in Yunnan, you have to try their local delights. One of them is the "Crossing the bridges noodles" 过桥米线 – a local rice noodle soup delight. There have been many claims of origins behind this dish though. The most popular claim is a lady who invented this dish to keep the noodles fresh and broth warm for her husband who was studying for the imperial exam.
Look at all the different ingredients. There is a sequence that you must follow when you pour the ingredients into the soup broth too.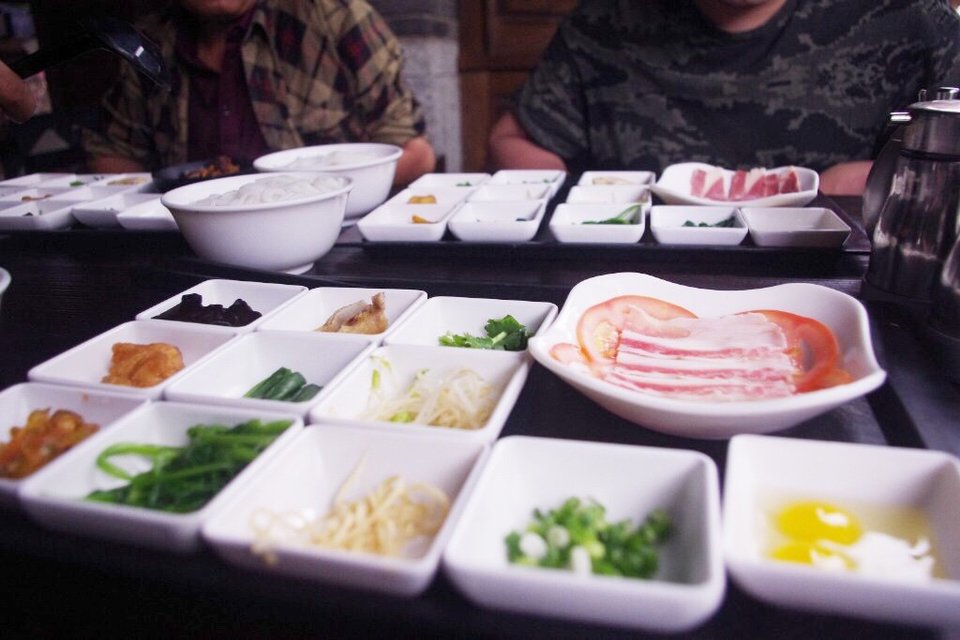 Tada! the end product after mixing it.
This street food is called Ru Shan. A milk toffee-like substance wrapped around a chopsticks. It tastes a little milky. For me I don't really like it. Can't stand the milk taste.
This is Fragrant Grass Meat(香草肉) which is chicken leg meat wrapped by leaves.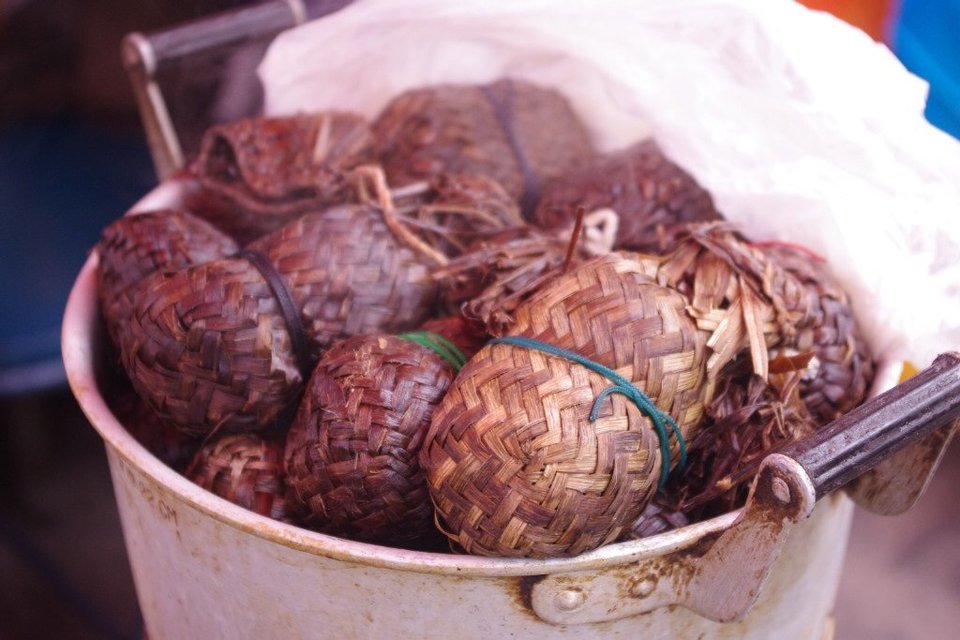 You can also find the locals selling fruits like peaches along the streets. The fruits in Dali old town is really fresh and sweet. Organic is different! It's cheap too. We can't bear to bargain more for the price as we understand how hard the life may be for the old grandma (selling the peaches).
We also come across this food court in Dali. I am quite surprised that we can find similar "singaporean food court" concept in Dali old town. The place is crowded with tourists and the stalls here sell the local delights.
What a big spread of food selection right?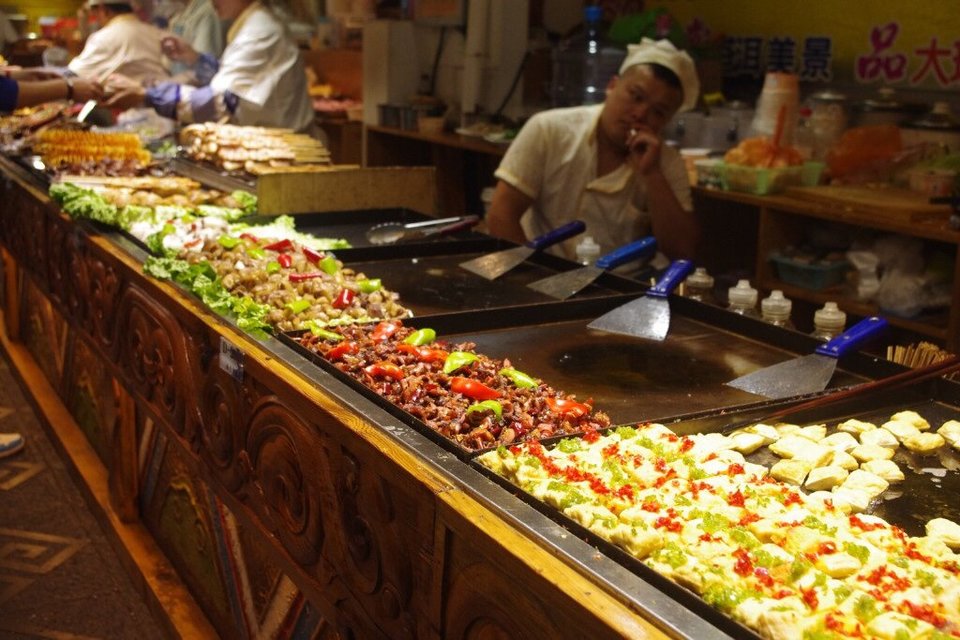 Another place that most people visit when touring Dali old town is the Three Pagodas of Chongsheng Temple. It is located near Dali old town (around 1.5KM). According to legends, it was said that these Pagodas were built to protect humans from the dragons – which caused natural disasters.
We tooked a cab there instead of walking over.